An emerging destination in Southeast Asia, Cambodia has captured the hearts of many travelers. It's home to incredible temples, underrated beaches and food, plus some of the friendliest locals you'll find. So, if you're ready to start your adventure, here are 15 unmissable things to do in Cambodia to add to your bucket list! While you might not be able to fit them all in one trip, that's all the more reason to come back again 😀
1. Explore the temples of Angkor 
If there's one thing you've heard of about Cambodia, it's probably Angkor Wat. Located in Siem Reap, the temple is the largest religious monument in the world and considered the finest work of Cambodian (Khmer) architecture. However, did you know the Khmer Empire left behind even more temples, spanning an impressive 400 square km (about 250 miles)? Named the Angkor Archaeological Park, the protected UNESCO World Heritage site will definitely fill you with wonder.
2. Visit the Siem Reap Floating Villages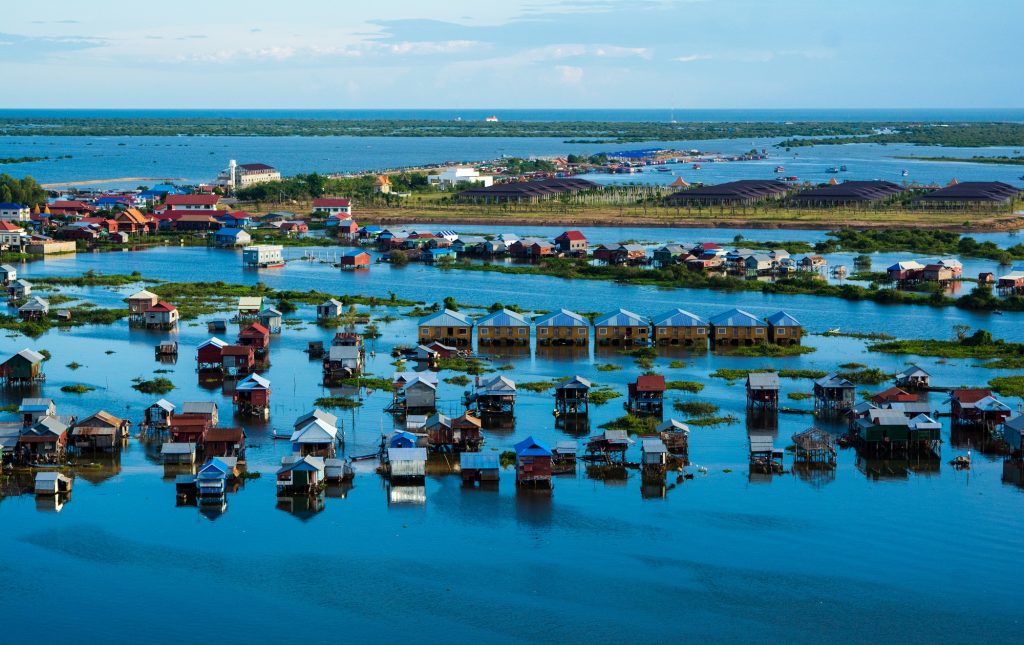 See the unique local way of life on the waters of the Tonle Sap Lake, one of the most important ecosystems in Cambodia. At the floating villages, locals build their houses on tall wooden stilts and get around by boats. It's a fascinating trip to take, but it's also important to beware of scams. We've written a quick guide on the Siem Reap floating villages here, which includes our top picks of the best floating villages to visit and essential tips to know!    
3. Cook with locals at their home
Cambodian food is rich with vegetables, herbs, meat, and of course, flavors! Some of the shining classic dishes include Amok, Samlor Korko, and Samlor Machu, but there's so much more. You can make discovering Cambodian food even more special by learning to cook it yourself. On this unique day trip, you can join a local family in Siem Reap to cook their favorite dishes for dinner. Leave with lifelong memories and delicious recipes to try at your own home! 
4. Watch the dazzling performance of Phare, the Cambodian Circus
This is an absolute must for your night-out in Siem Reap. Phare, the Cambodian Circus puts on incredible shows that captivate with powerful stories, music, and world-class acrobatics. What's more, all Phare artists are students and graduates of Phare Ponleu Selpak, a non-profit that provides free art programs to young Cambodians from disadvantaged backgrounds. They're inspiring to watch!
5. Take to the sky with Angkor Zipline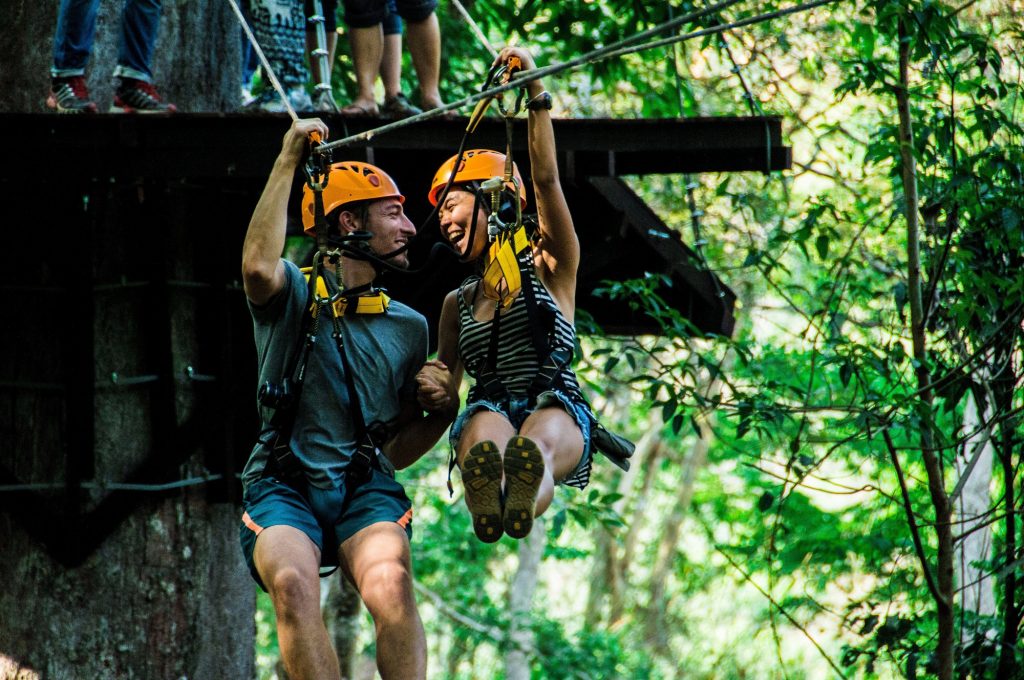 If you're one to seek new and adventurous things to do, then how does zipping across the jungle in Siem Reap sound? If that's not enough, walk on sky bridges, ride on a quad, or go on an eco-tour to spot orangutans! Angkor Zipline is the first to offer these activities in Siem Reap, with strict safety standards and qualified guides. Whether you're with your friends or family, you'll have a blast! For a special price, book online in advance here.  
Read more: Beyond Angkor Wat: 15 Things to Do in Siem Reap 
6. Ride a bamboo train in Battambang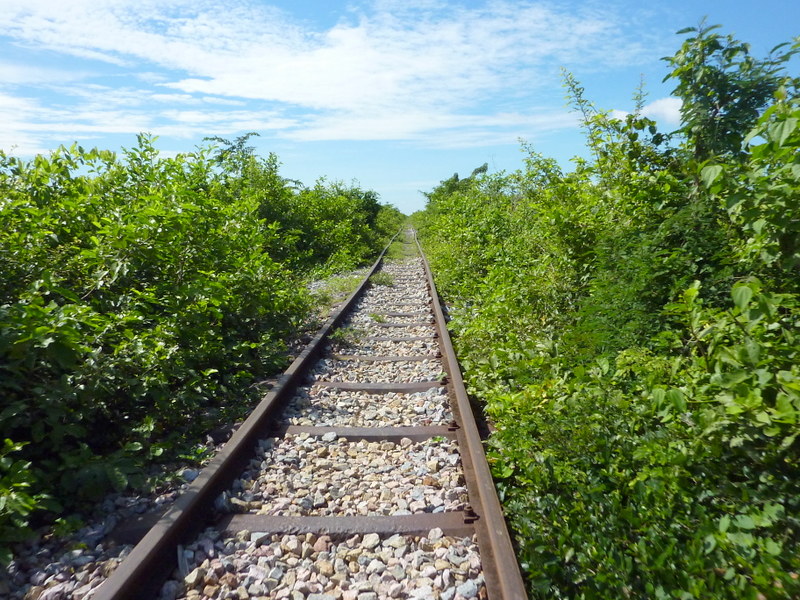 While not as famous as Siem Reap, Battambang actually holds some of the best things to do in Cambodia. The most unique is the bamboo train, norry, that takes you on a thrilling ride past the beautiful countryside.  The ingenious invention—a bamboo board on wheels attached to a small motor—came from resourceful locals who needed a way to travel and transport goods after the fall of the communist regime, Khmer Rouge.
Nowadays, you can choose from the original norry service or the new one that starts from the foot of Phnom Banan.
7. Witness the jaw-dropping sight at the Battambang bat caves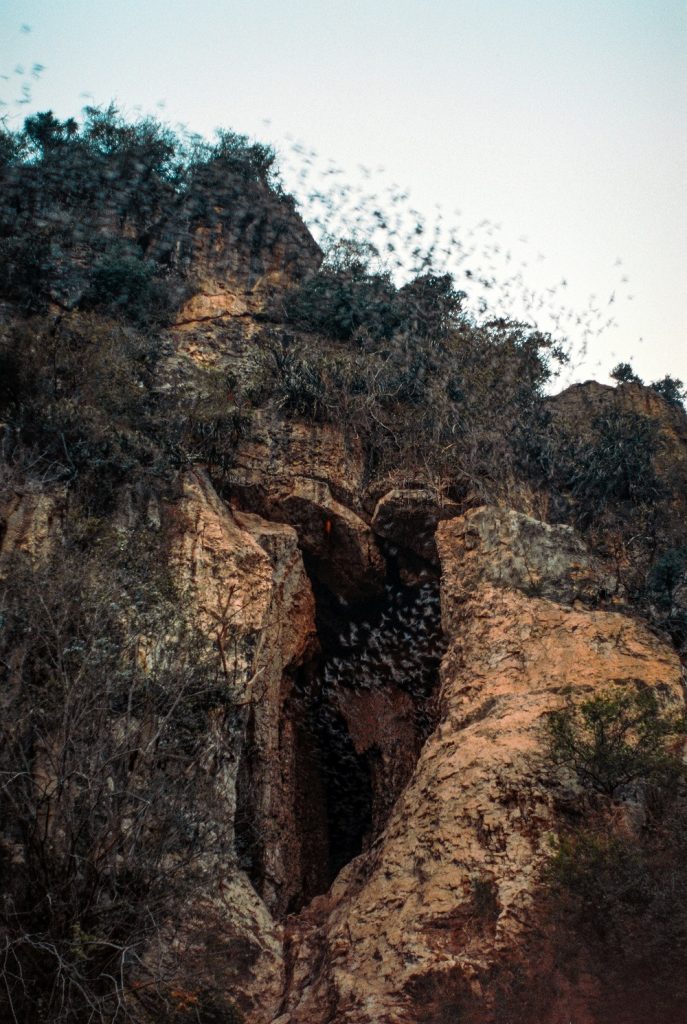 About 12 km from Battambang city lies Phnom Sampov, where huge swarms of bats turn the sky into a spectacle every evening. The bats shoot out of the caves of the mountain, lasting from 30 to 40 minutes at a time. So, be prepared with your camera for some crazy sunset photos! If you love to get active, consider hiking up Phnom Sampov with a trusted guide. You'll learn more about the cave's tragic history and stop by a gorgeous lookout spot too.
8. Conquer over 350 steps to reach Phnom Banan Temple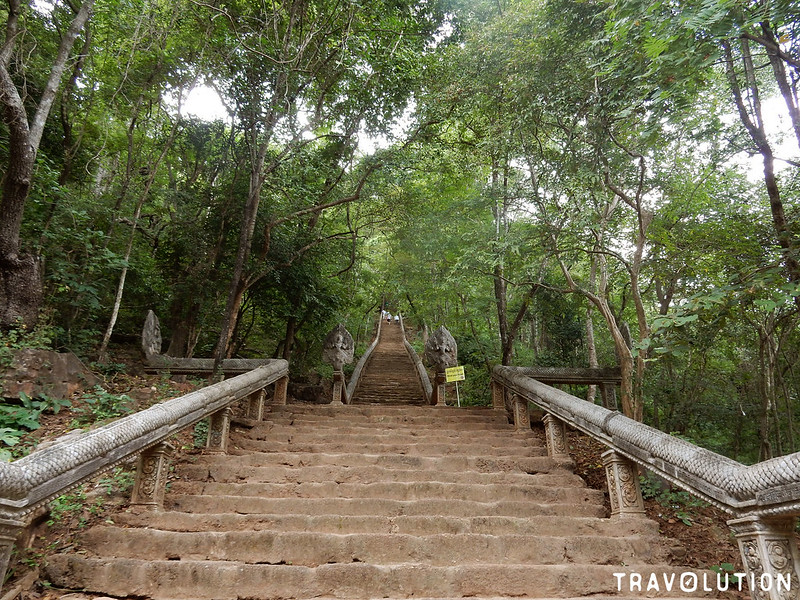 The Angkor-era temple is a beautiful reward at the end of the climb. Situated at the top of Phnom Banan, the temple is one of the most well-preserved in Battambang with impressive intricate carvings. Also, with the surrounding trees and bird's-eye view of the idyllic Battambang countryside, you'll feel at peace stepping back in time here.
Read more: 10 Special Things to do in Battambang
9. Taste the best pepper in the land
Over at the seaside town Kampot, the pepper there is so flavorful and distinct that it earned its own geographical name, Kampot Pepper. Loved by both locals and international chefs alike, it's definitely a can't-miss to spice up your seafood eating spree. If you can't get enough, be sure to visit a Kampot Pepper farm to learn about and taste the different species of the pepper. You'll want to buy some back home with you!
10. Adventure to the caves
The outside stretch of Kampot city is an area called Kampong Trach, home to several limestone caves to bring out your adventurous spirit. Given their distance and the lack of tourist information, it's best to have a local guide with you. Join a motorbike tour to feel the full rush of the rugged landscape and take in the amazing views along the way. The caves also have their own stories and history, so you'll explore lots!
Read more: 20 Most Unforgettable Things to Do in Kampot
12. Learn about the history of the Khmer Rouge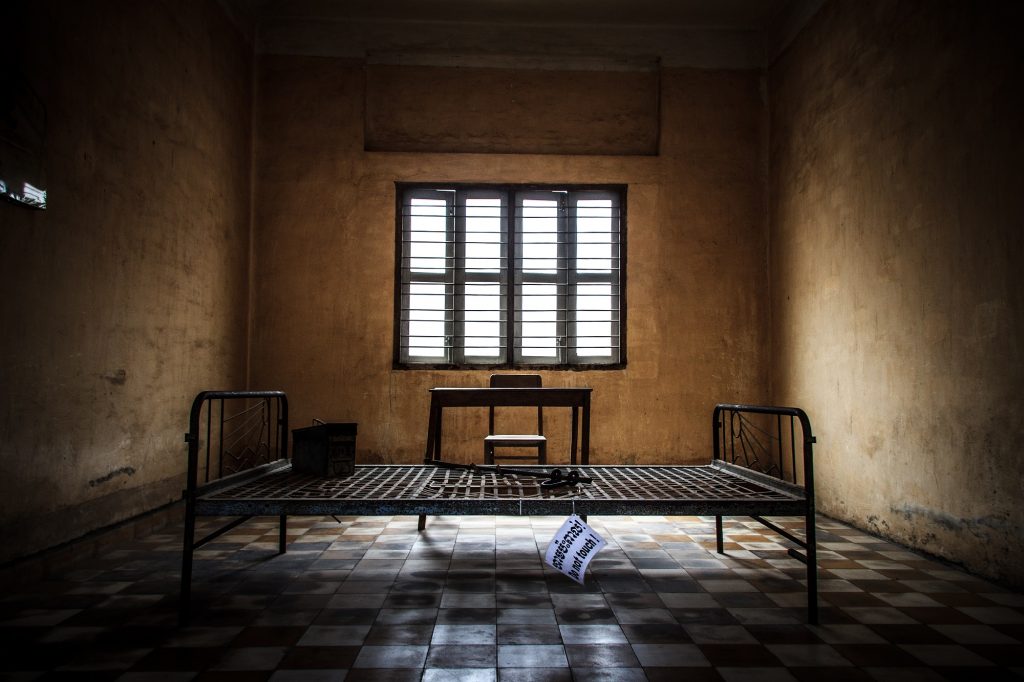 In provinces such as Battambang and Kampot, you'll come across sites that hold the tragedies from the Khmer Rouge regime from 1975 to 1979. During this period, almost 2 million Cambodians lost their lives.
At the capital, Phnom Penh, two main museums preserve the victims' stories and give insights into the history: Toul Sleng Genocide Museum and Choeung Ek Genocidal Center. While the atrocities and tragedies are immense, learning about them is an eye-opening and important context for your travel in Cambodia.
13. Eat all the street food you can find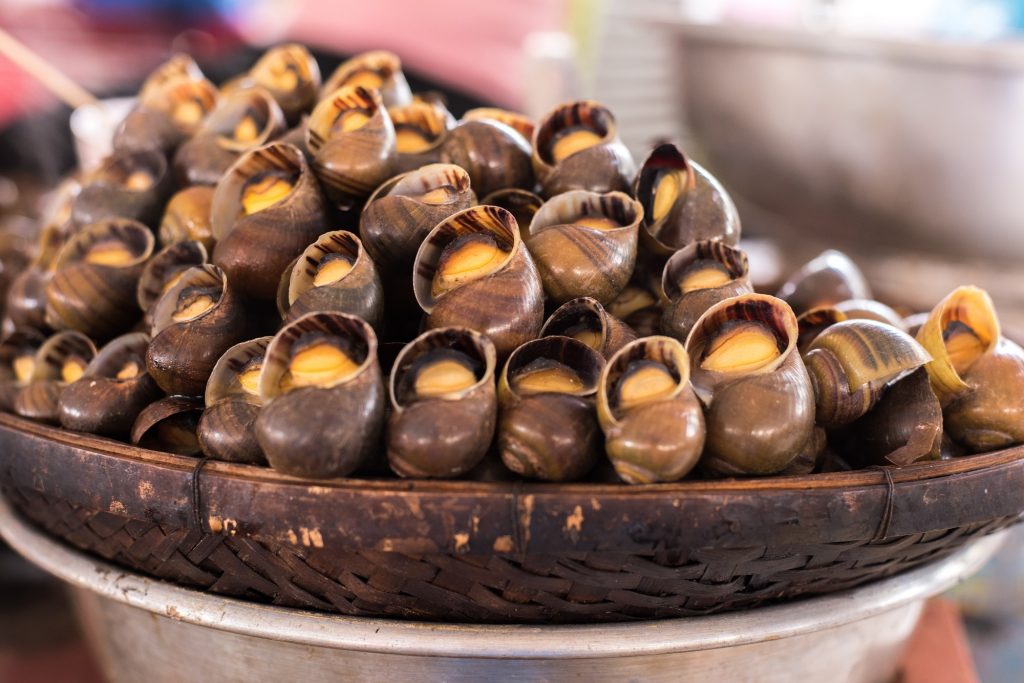 When in Cambodia, don't miss out on the street food. If you're starting out your visit in Phnom Penh, then head out for some delicious local eats ranging from classic noodle dish Kuy Teav to boiled snails. The markets are a great place to start, as well as the riverside area. Siem Reap also has its own beloved street food scene, so you'll really be spoiled for choice!
Read more: Top 10 Local Things to Do in Phnom Penh at Night
14. Walk with Elephants in Mondulkiri
In Cambodia's north, Mondulkiri is the nature escape you need to recharge. Mountainous, forested, and brimming with waterfalls, it's also home to protected elephants. One of the oldest and most respected elephant sanctuaries is the Elephant Valley Project, where efforts are made to put elephants as close to their natural habitat as possible. Spend a day here trekking in the jungle, observing and learning all about the elephants. You can also join volunteer programs to take care of the elephants.
15. Go island-hopping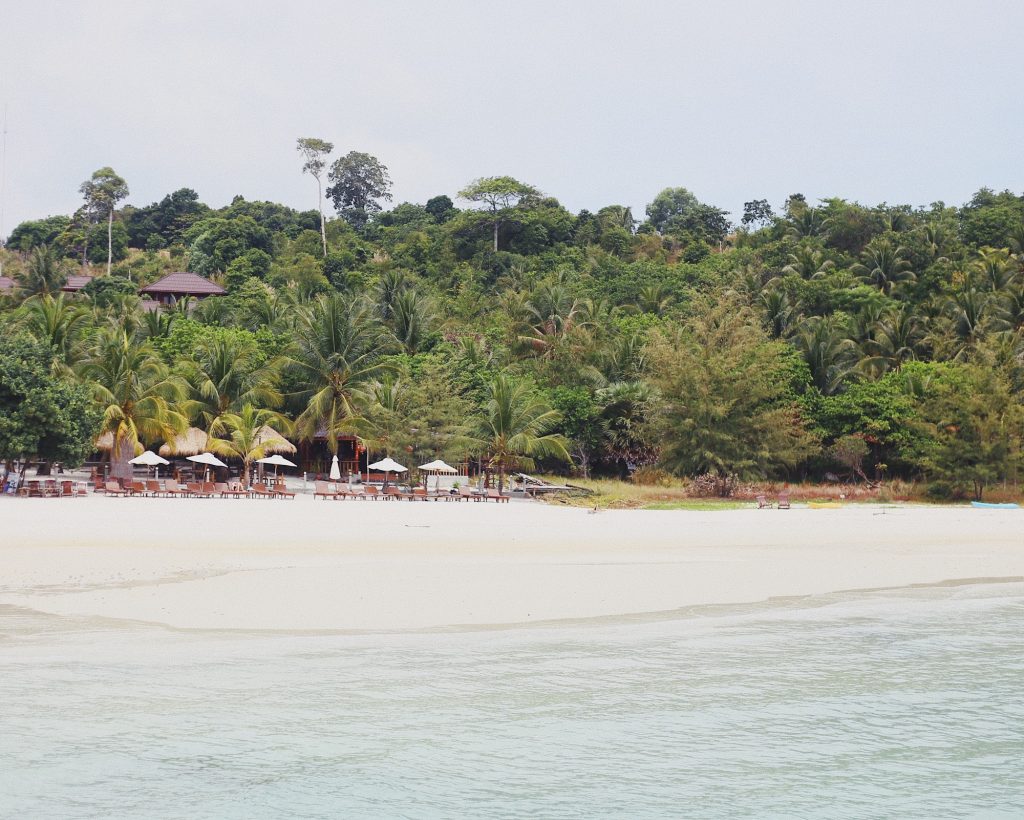 The beauty of Cambodian islands and beaches has been surfacing in recent years. So, if you're looking for a new destination for a beach getaway, then Cambodia won't disappoint either. There are two main groups of islands, one off the shore of Sihanoukville and another off Koh Kong. Whether you want to sunbathe, snorkel, dive or swim, you'll find your slice of paradise among the islands here!
What are your bucket-list things to do in Cambodia?
We hope you're feeling more inspired than ever to visit Cambodia! With its natural wonders and rich culture, you'll fall in love with this charming country before you know it.
Let us know down below what you're most excited to do in Cambodia, or any questions or topics you want us to cover next!
Comments
comments