You've heard of Angkor Wat, but what else is there to see in Siem Reap? Plenty! From the main attractions to lesser-known places, here are our 15 top things to do in Siem Reap that you can't miss!
The best things to do in Siem Reap besides Visiting Angkor Wat:
1. Bike to explore surrounding temples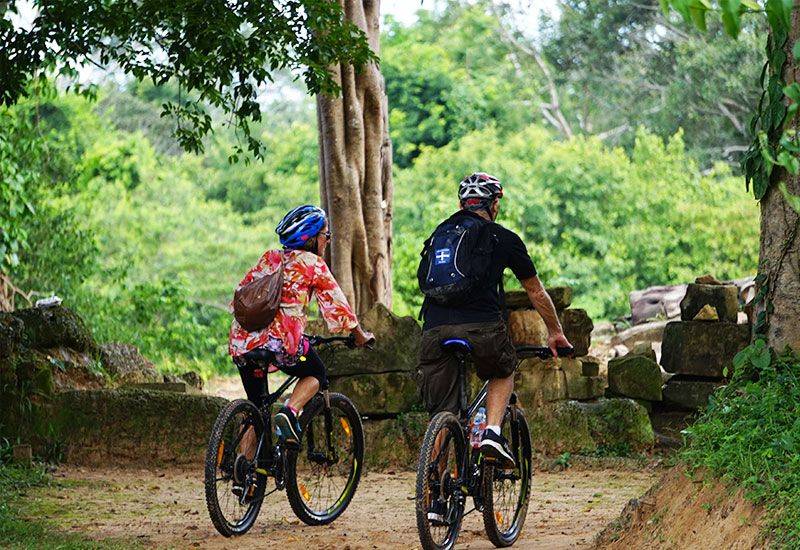 Angkor Wat is only one among other amazing temples in the Angkor Archaeological Park. While it's popular to explore the major temples by tuk-tuk, you can experience the highlights and go off the tourist route by biking. It'll feel like an adventure when you're taking the backroads through the jungle to reach the temples!
2. Trek up Kulen Mountain
Kulen Mountain is about 50 km (30 miles) from Siem Reap city, which is around a 2-hour drive. The best way to enjoy it is to trek up the mountain, with trees and greenery on either side. It's good to have a local expert with you to explain the history and religious importance of the mountain. At the top, cool down at the beautiful waterfall and enjoy a hearty lunch from one of the many vendors up there!
3. Homestay with locals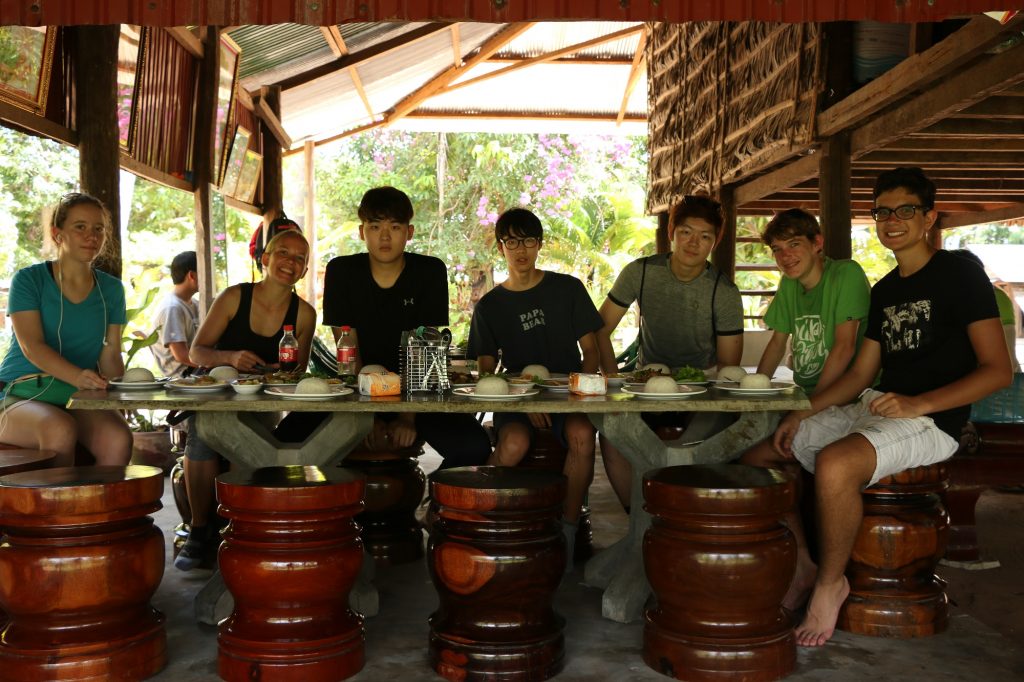 For those looking for an authentic experience in Siem Reap, then a homestay with locals is the best choice. Enjoy cycling to the village and learning about the life of farmers and traditional basket weavers. Then, experience the bustling wet market that'll wake up your senses! You can also enjoy these activities on a half-day trip if you haven't got much time in Siem Reap.
4. Cook delicious Khmer Food at an organic farm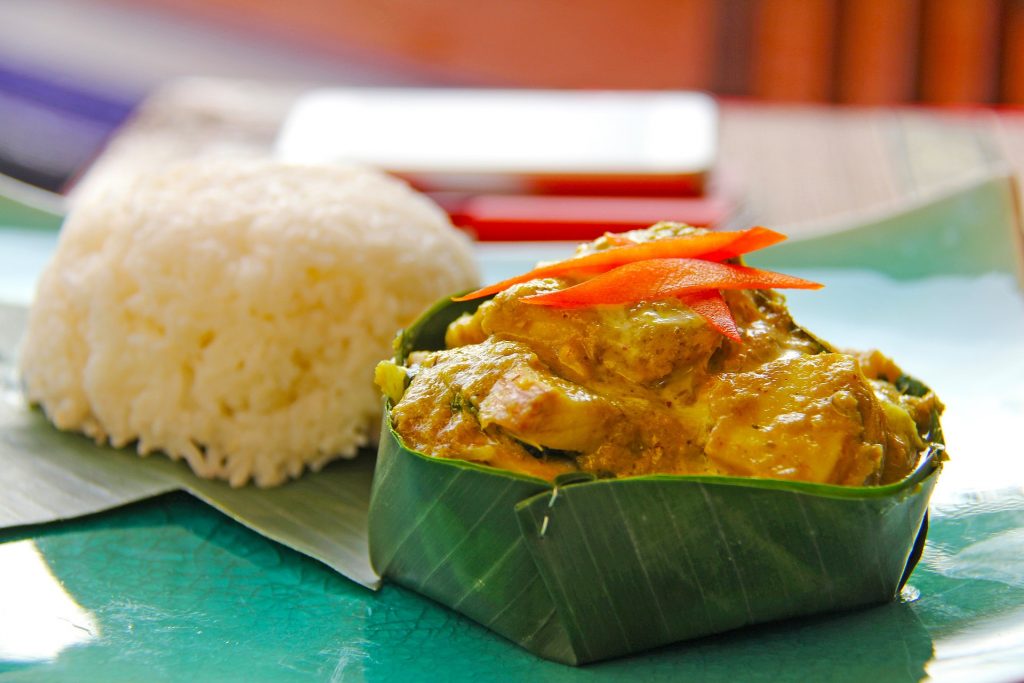 Another great way to learn about the local culture is to cook the food, of course! In this cooking class, you'll be making Cambodia's signature dishes with fresh ingredients straight from the organic farm supported by Agrisud International. Learn from the best local chefs in Siem Reap, and enjoy your hard-earned lunch. Craving Khmer food won't be a problem with your new skills!
5. Experience life on the waters at the floating village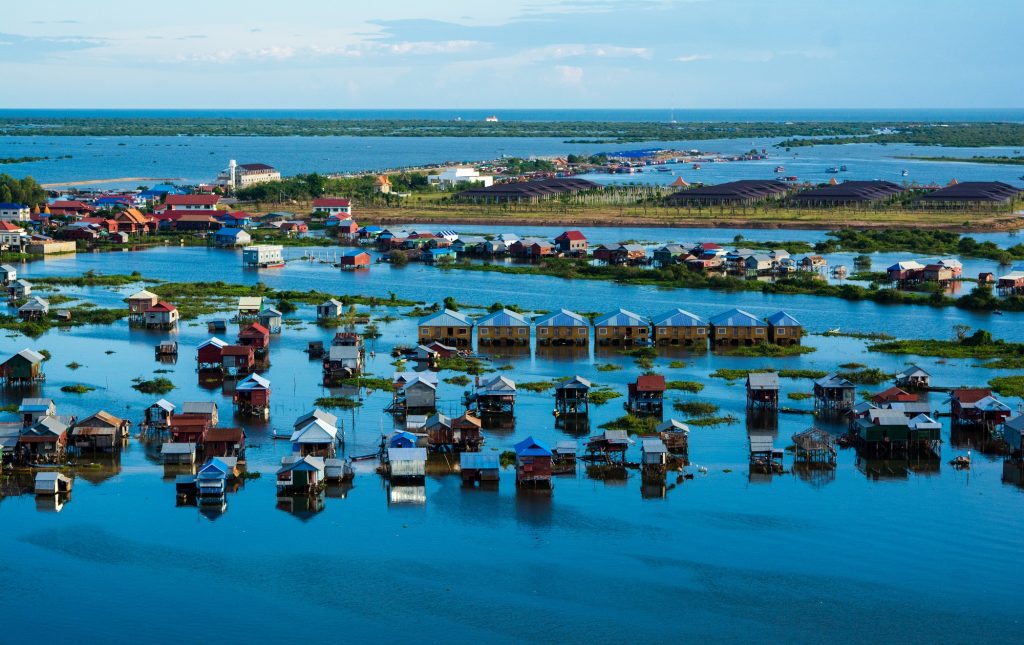 One of the most eye-opening things to do in Siem Reap is to visit a floating village. Seeing the stilt houses rising from the water is a whole different world. Imagine going to school or a district office by boat! That's how it is there. The floating villages are on the Tonle Sap, the most important river in Cambodia along with the Mekong River. Head to Kompong Khleang for a truly local experience, rather than the more touristy Chong Kneas.
6. Discover the jungle temple Beng Mealea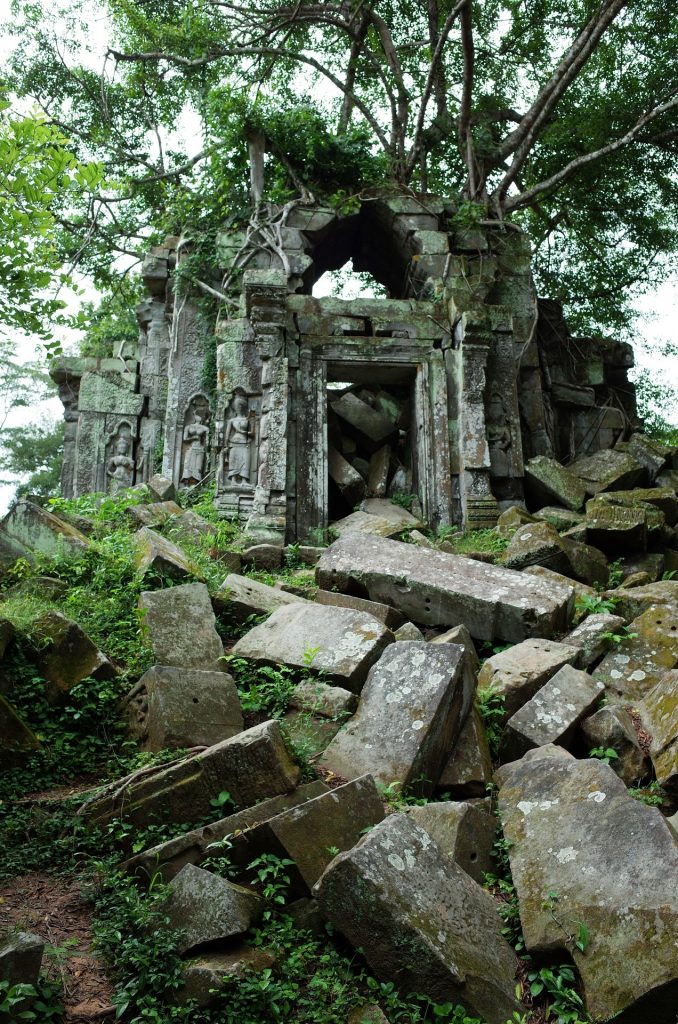 If you want to explore beyond the main temple complex, then be sure to check out Beng Mealea temple. Overgrown by trees and bushes, it's the closest to a lost temple in the jungle as you can get! Many of its stones are in piles, and much of its history is unknown. However, with the similar style of the architecture to Angkor Wat, historians believe it was built around the same period in the early 12th century.
7. Banteay Srei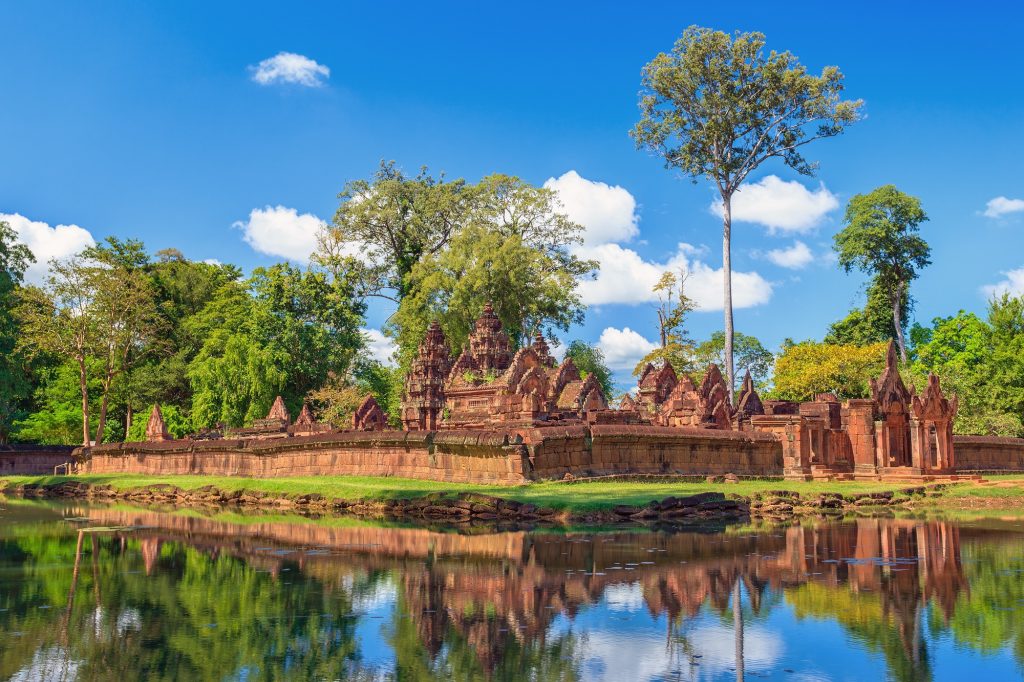 Built in the 10th century, Banteay Srei (meaning the Citadel of Women) stands out with its pinkish red sandstone and incredibly intricate carvings. Also, it was a major temple uniquely commissioned by royal advisors rather than the monarch. If you've got time, it's definitely worth driving out to this lovely gem! While you're around there, check out the Banteay Srey Butterfly Center too.
8. Zip across the forest near Ta Prohm Temple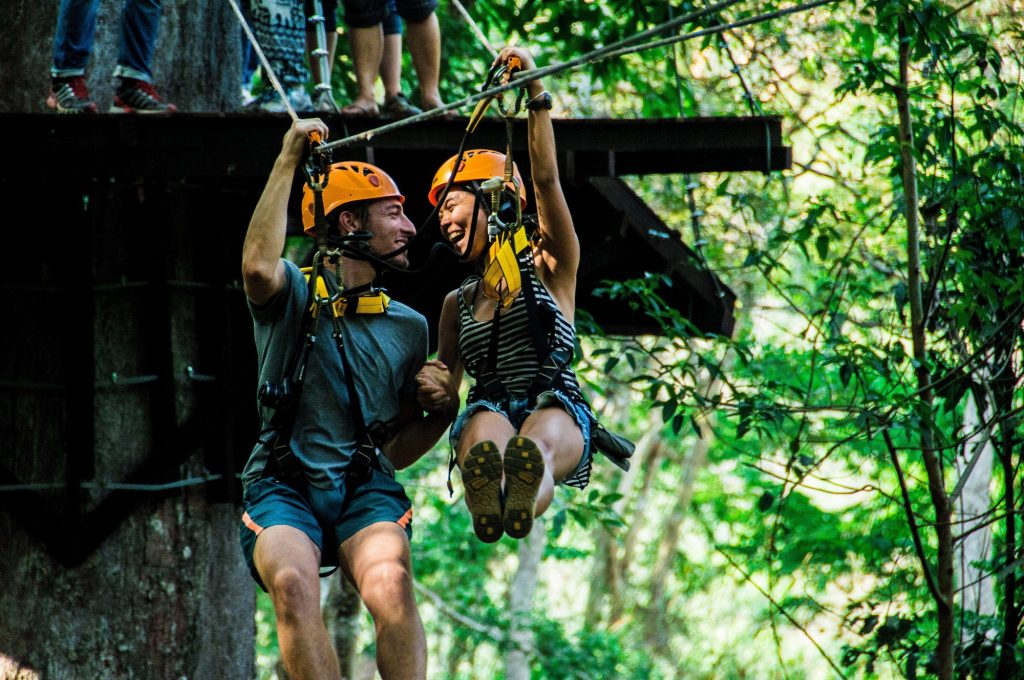 For adrenaline junkies out there, one of the most thrilling things to do in Siem Reap is trying out the Angkor Zipline! Not only can you glide through the jungle, but you can also learn about the fascinating wildlife with the guide there too. It's a fun day out for friends, families or even couples! For a special discounted price, you can book through TakeMeTour here.
9. Visit Angkor National Museum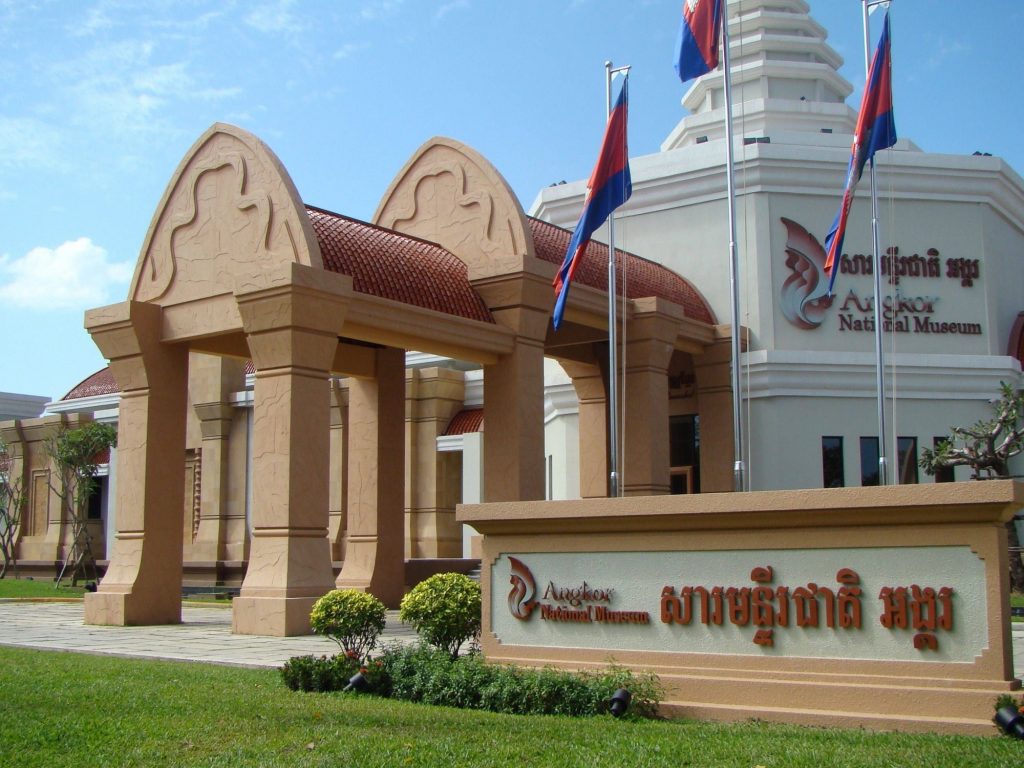 For history enthusiasts, the museum is just the place to get an even fuller picture of the Angkor Empire and the details of the artifacts. The Angkor National Museum is opened from 8:30 am to 6:30 pm. You can book your ticket in advance with a special discount here.
10. Support Khmer arts and craftmanship at Artisans Angkor
If you are interested in the traditional arts and crafts of Cambodia, then you can learn all about it here at Artisans Angkor. They have a free workshop tour which is available in up to 7 languages. What's special about Artisans Angkor is its social mission to support young Cambodians by providing them free training to become skilled artisans and employment at the enterprise.
11. Go on a street food crawl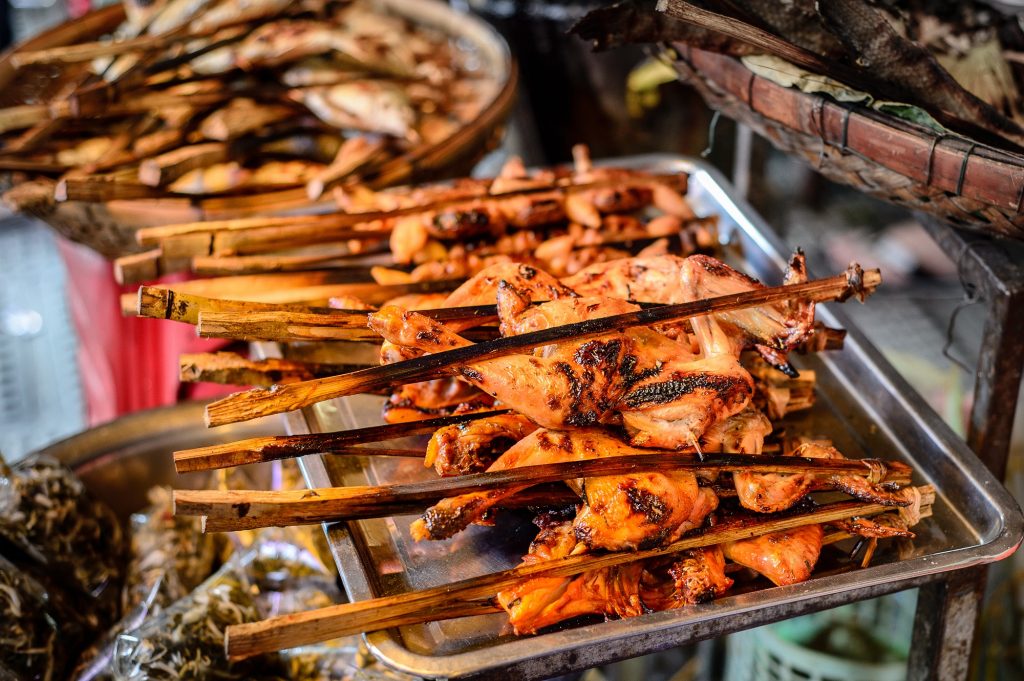 Ask a local what you should eat in Siem Reap, and they'll likely say grilled chicken. The best is from Puok Market, but it's a popular order at just about any eating place. Another tasty street food not to miss is barbequed snails. You can enjoy all the food locals love on this evening street food crawl with a local. Go with an empty stomach!
12. Enjoy an enthralling performance by Phare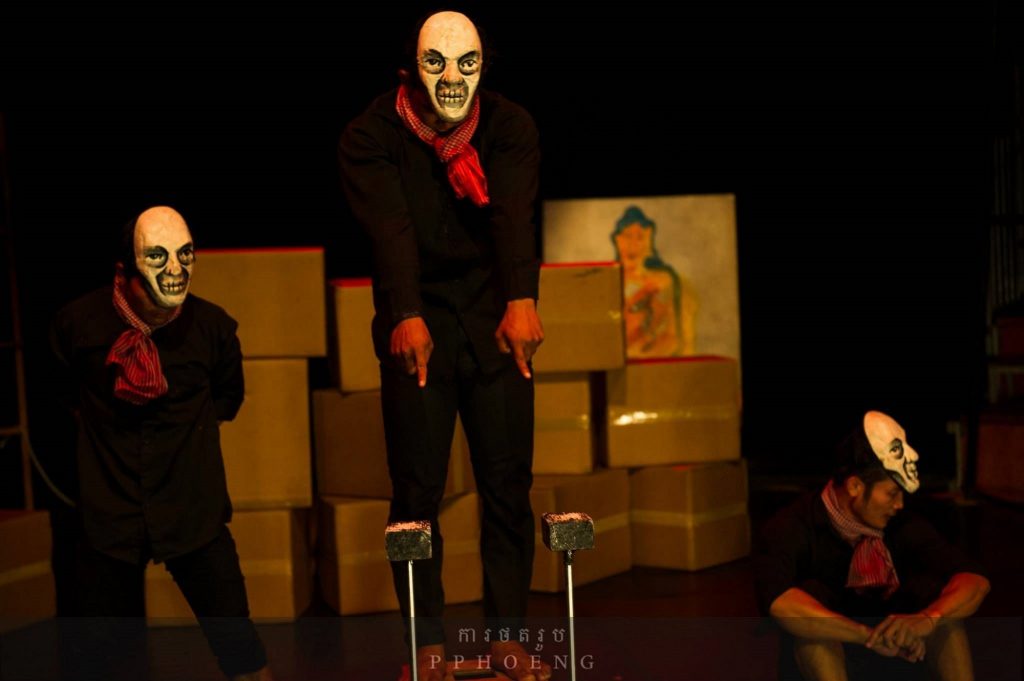 Watching the performance of Phare The Cambodian Circus is truly magical. With creativity and care, they craft stunning productions that mix theatre, music, and acrobatics to comment on the traditions and modern-day struggles of Cambodian society. Phare artists are students and graduates from Phare Ponleu Selpak, their non-profit which gives opportunities to underprivileged young people to become artists and performers.
13. Taste new flavors of rice wine at Sombai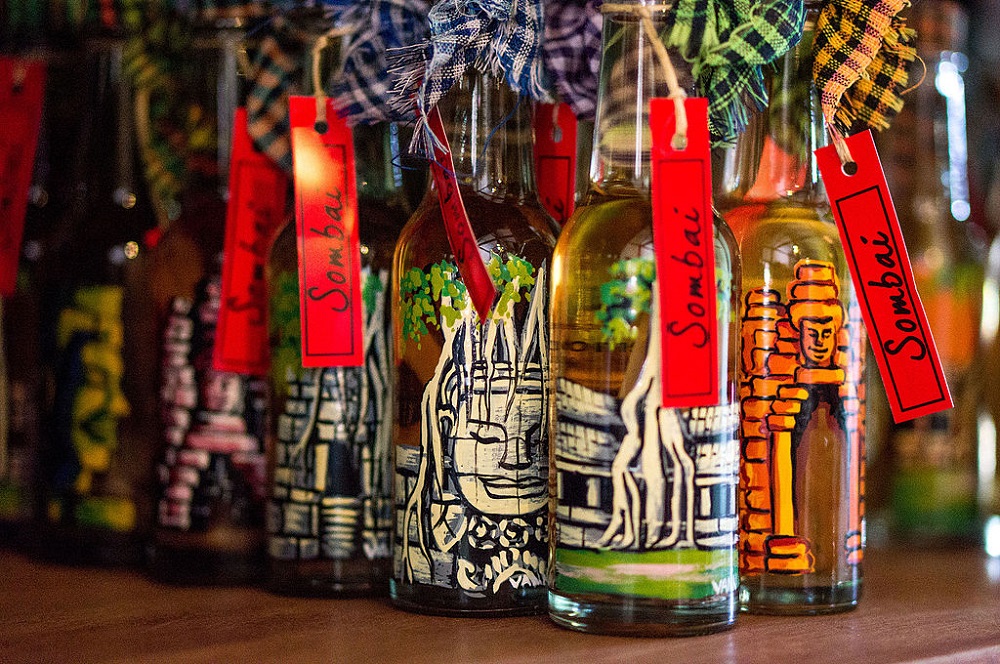 Rice wine is the traditional drink of locals but at Sombai, it's taken to a whole new level. The rice wine is mixed with rum and local ingredients, ranging from coffee to green chili, to create 8 unique flavors that will surely excite your taste buds. You can also tour the production process too if you're curious how they could infuse the different flavors!
14. Check out the night markets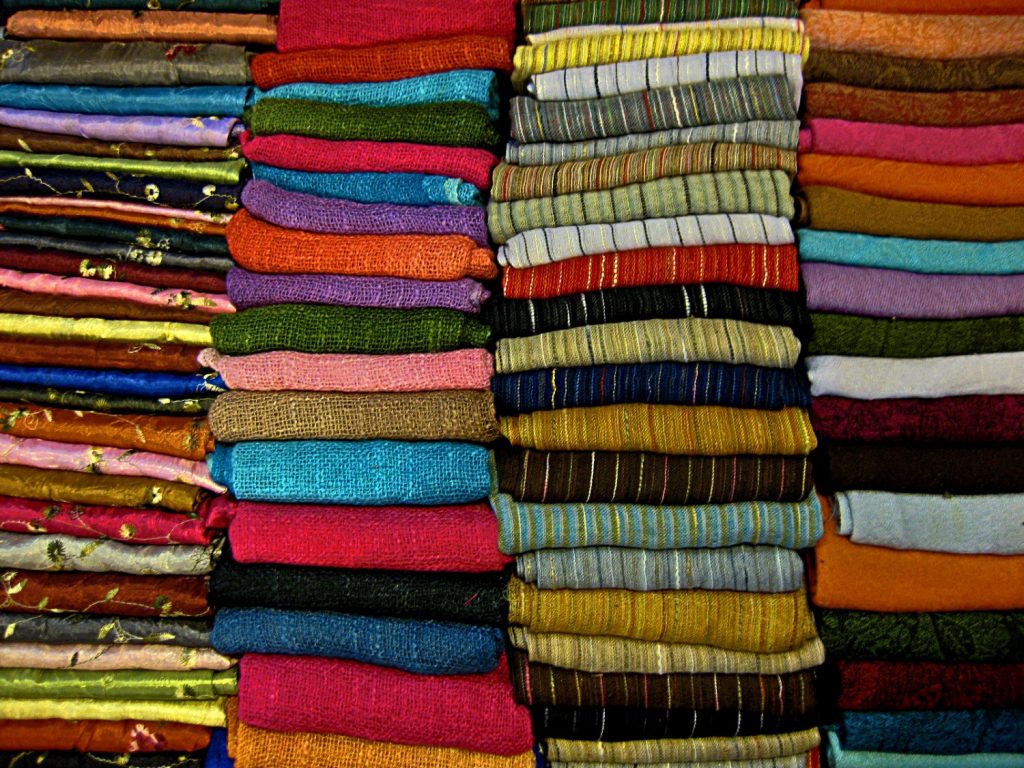 Night markets are popular in Siem Reap, and the great thing about them is they're very near each other too. Angkor Night Market, Siem Reap Night Market, and Noon Night Market are within walking distance of each other. There, you'll find tons of souvenir and clothes shops, food carts, as well as massage parlors (you can even get a fish feet massage!). For a more laid-back feel, head to Made in Cambodia Market and Siem Reap Art Center Night Market.
15. Have a blast at Pub Street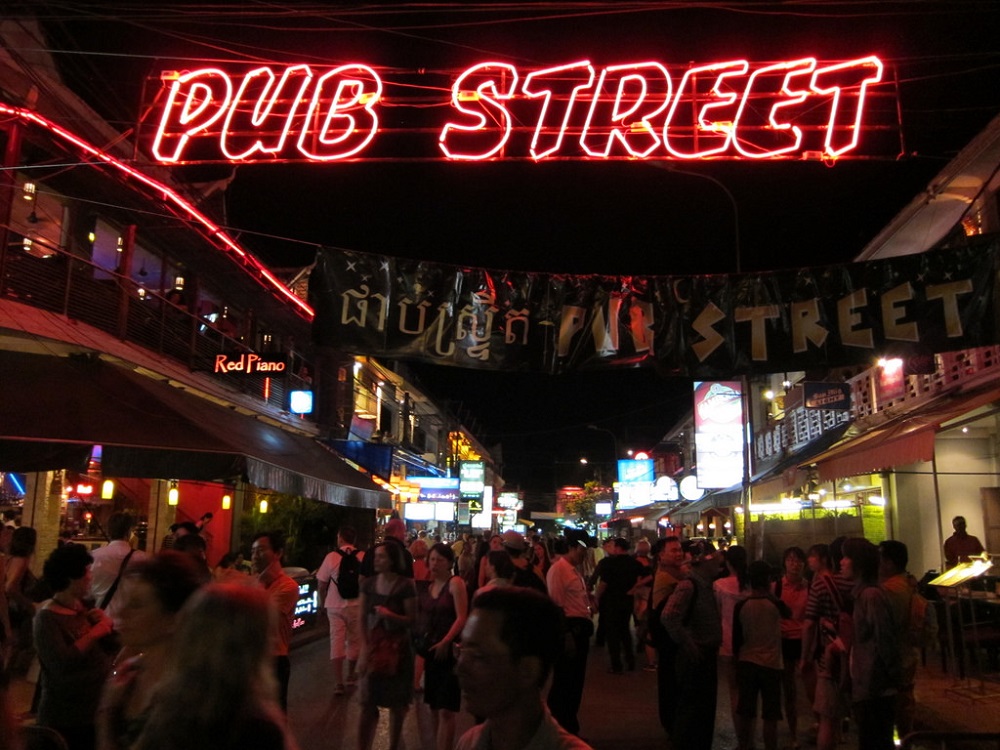 No mention of the nightlife in Siem Reap can ignore Pub Street. It's the hub of restaurants, bars, and clubs. You'll feel the party vibe just from walking the streets! If you'd rather avoid the crowd or go somewhere different though, then you can try bar-hopping in style instead, at elegant hotel bars that serve some of the best cocktails in town!
So, besides visiting Angkor Wat, which of these things to do in Siem Reap are you excited to try?
Whether you're visiting Siem Reap for the first time or returning there, we hope this list inspired you to see even more of Siem Reap beyond the temples.
While we recommend 3 days or more in Siem Reap, we know that sometimes time doesn't always align with our wishes. So, if you're short on time, check out our 2-day itinerary in Siem Reap to make the most of your trip!
Comments
comments