Thailand is a country full of beauty and rich culture. While there's so much to see and do, even just 2 weeks in this rich, vibrant place can allow you to experience everything from gorgeous beaches, ancient architecture, to delicious food, and more. If you're unfamiliar, or you'd like to make the most of your time, consider taking a guided tour of Thailand. You'll save time and avoid the headache of having to decide what you want to do. When those two issues are out of the picture, all that's left is to enjoy what's in front of you. Here's some of the hot spots to check out:
Damnoen Saduak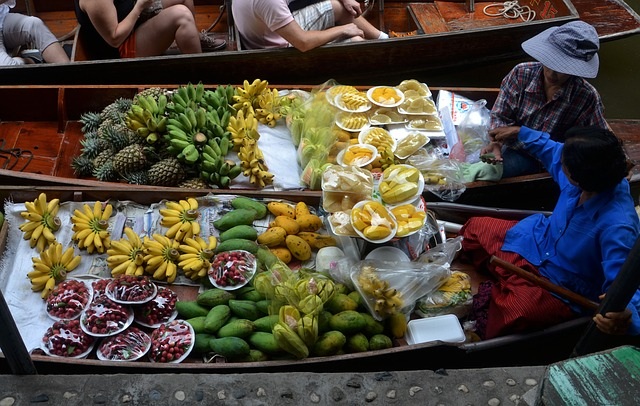 Kwang Bunyasarn, a Local Expert for TakeMeTour, says, "Marketplaces are a great way to sample all the finer details that any culture has to offer. You can find great trinkets, art, and local goods that are truly unique."
However, Damnoen Saduak isn't your average market, because it's floating on water! Hundreds of merchants row up and down the market's canals selling everything from fruit, prepared food, and other local products. Even if you end up not buying anything, you'll have a great time taking in everything that's going on. Also, you can't go wrong supporting local merchants!
River Kwai Train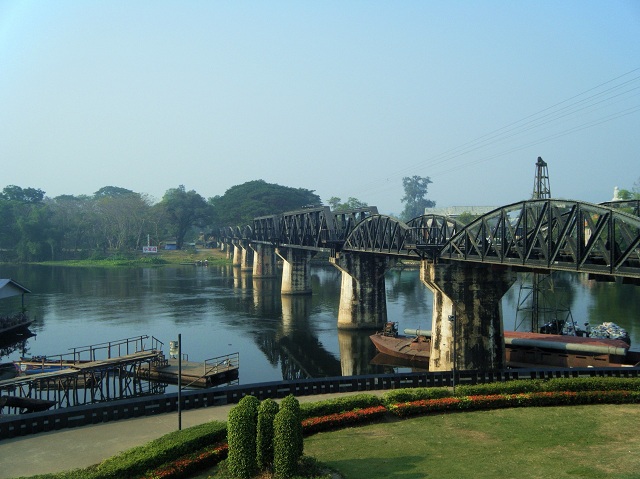 The train that runs over the River Kwai has been immortalized in history thanks to the terrors of WWII. While only part of the railway is still functional today, visitors can take a trip through history while also getting a great view of some of Thailand's most scenic vistas.
Bangkok
Bangkok, Thailand's capital, boasts a huge number of things to do. Check out some of the famous temples, the wide variety of markets, and other fascinating sites like the Grand Palace. Bangkok is a city that is entertaining to stroll through, taking in all the odd parts that make it what it is. Its mix of classical and modern living create a great atmosphere that is certain to make a mark on your trip. With so much to see and do in the city, there's also a vibrant culinary scene, allowing you to try all kinds of delicious street food.
The Beaches
A trip to Thailand that doesn't include at least some time spent at a beach is a trip that's wasted. Thailand has some of the most spectacular coasts in the world, featuring sparkling blue and green water surrounded by natural beauty. For some of the country's more iconic sparkling blue waters and white sand beaches, head to coastal resort areas like Koh Samui or Hua Hin. Relax in the sun to unwind after a couple weeks of busy traveling, or take a boat out on the water for some more fun.
Thailand is a truly remarkable place that should be at the top of your bucket list. There's a reason why, according to Reuters, over 32 million people visited in 2016, a marked increase from previous years. The benefits of visiting are starting to spread all over the world and tourists are starting to pour in. Book a trip today and see all that Thailand has to offer!
Comments
comments