Yes, Bangkok is safe for a solo female traveler. However, it takes a few safety tips and some common sense. Here is a lowdown on both the basics and the specifics you should know about traveling in Bangkok alone – by local women.
Bangkok is generally safe for travelers of all genders and races, even compared to other megacities across the world. As a solo female traveler, you can wear almost anything you want, roam the city on a whim and even go clubbing on your own (though you should do all of these with caution—see our safety tips below).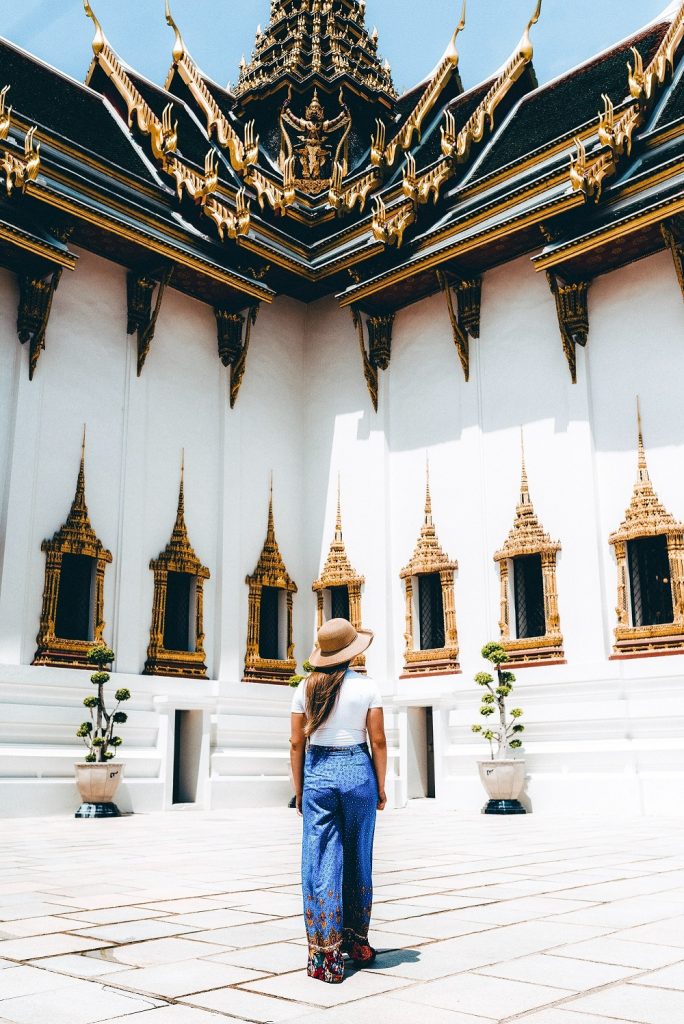 Yet, no matter how relatively safe Bangkok feels or how many countries you have trotted worry-free as a solo female traveler, Bangkok can be very dangerous if done wrong. As female locals, we've had our fair share of both the days that remind us why we love Bangkok, and those where we make a pledge to move away as soon as our lease expires. Here are things to know before you do Bangkok as a solo female traveler:
A quick guide to solo female travel in Bangkok:
1. Accommodation: there are cheap and safe hostels outside Khaosan
We know the shoestring travel budget and the flat-broke college days by heart. But do yourself a favor, and don't stuff yourself into the shabby lodge on Khaosan Road. We aren't just talking about safety here. Bed bug bites are a special kind of travel nightmare, especially in such a hot and humid country like Thailand.
Bangkok has cheap (10USD/night), clean and safe hostels and luxury hotels at every nook and cranny. So do some research beforehand. We recommend Phaya Thai, Pratunam and Ari areas. They are all a short walk to BTS and local food hubs. If wild nights in Khaosan top your Bangkok list, opt for a boutique guesthouse on Phra Athit Road (Bangkok old town). It's only 10 minutes away from the clubs but has the good vibes and quietude for a good night's sleep.
Read: Where to Stay in Bangkok
2. Drugs in your drinks are rare but real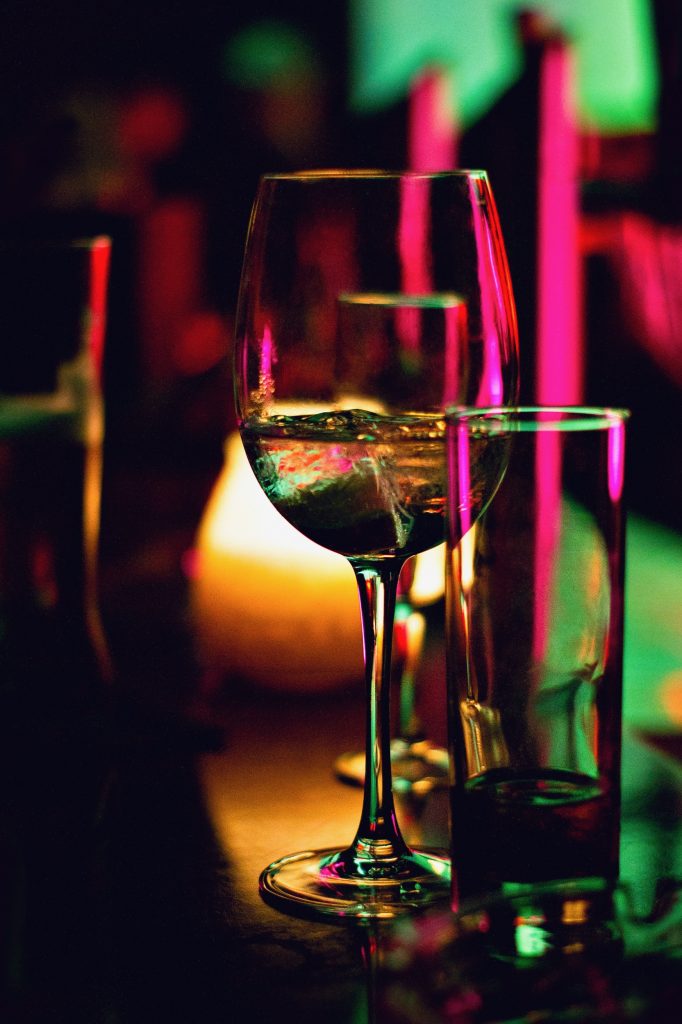 This one is certainly among your general rules of thumb, whether you are a solo female traveler or not. Do not take drinks from strangers and do not leave your drinks unattended. Yes, drugging does happen in Bangkok and it's better to be safe than sorry.
3. Dress for the occasion
Although Thailand is a Buddhist country, Bangkok itself sees a lot of both locals and travelers in short shorts or v-cut tank tops. You will mostly be just fine in downtown areas. Still, we do not recommend going about in revealing clothes in the suburbs of Bangkok, as you might attract wolf whistles or thirsty looks. If the whistles and looks do come your way, remain calm and keep walking.
For days at temples, palaces and museums, cover at least your upper arms and legs. Some royal temples do deny entry to visitors in see-through, long-sleeved tops. Sometimes, you will be asked to rent a shawl or even buy a new pair of long and loose pants.
Tip: Carry your own scarf or shawl to cover yourself.
4. Have the Grab app on your phone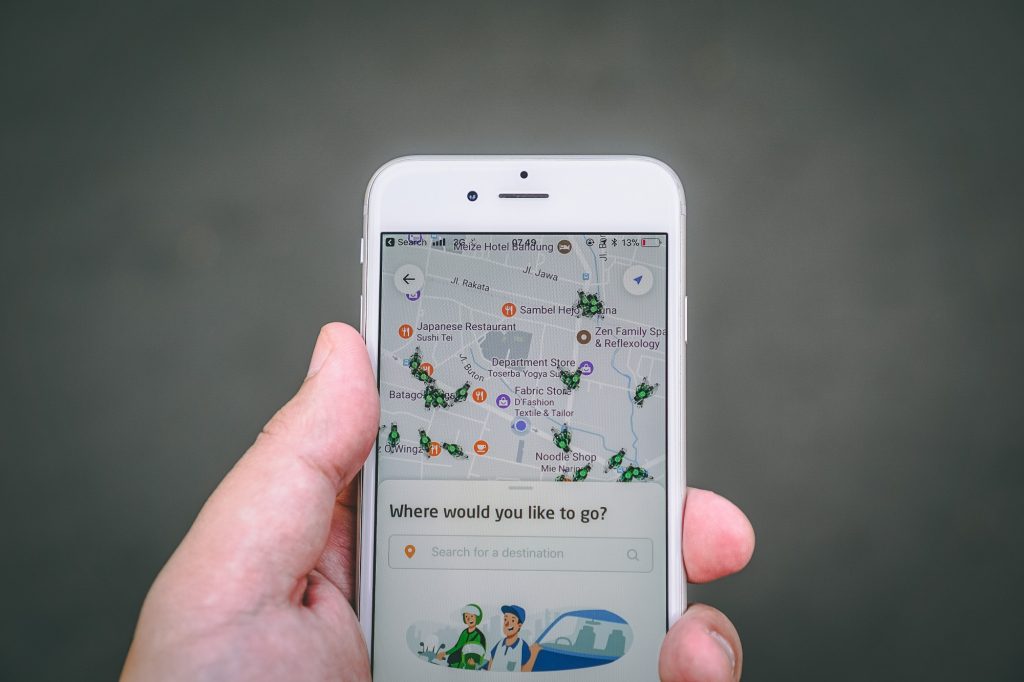 Grab is the friend in need when you're stumbling out of a secret retro bar in the small hours of the night. It is also very handy when none of the cabs agree to turn the meter on, usually during the peak hours.
However, Bangkok taxis are totally fine in certain circumstances. Just make sure to get on only after you have settled the meter issue. Also, do not hail one when it's late or when the area is empty.
5. Beware of pickpocketing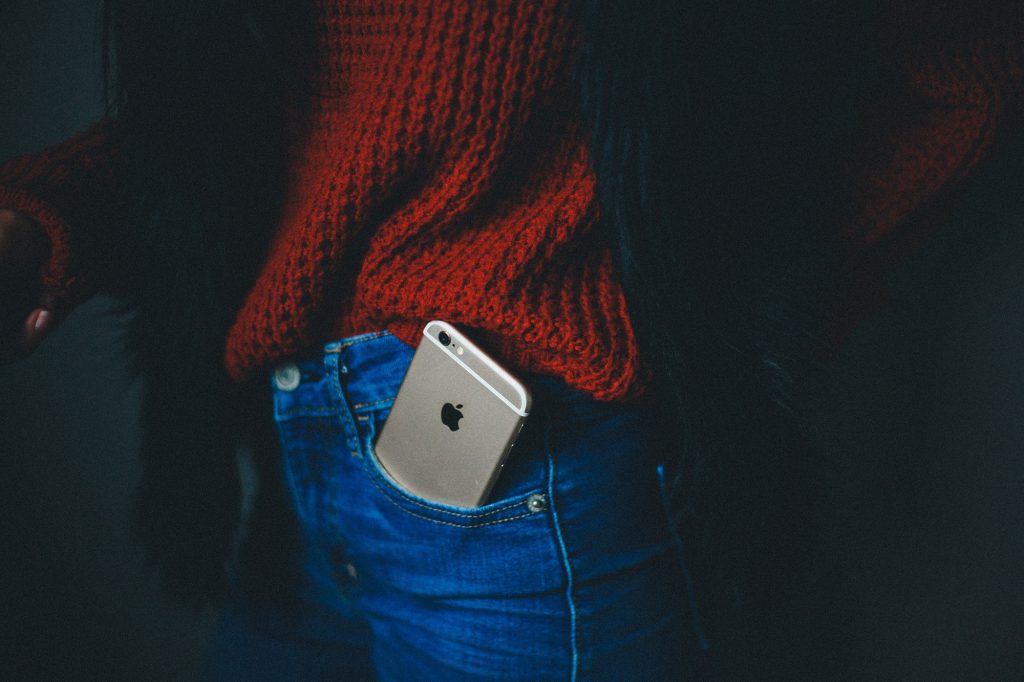 Pickpocketing is one of the most likely problems you'll run into, especially at Chatuchak Weekend Market or on crowded buses. Just like when strolling in any busy city, make sure your handbags are zipped and your backpacks are in front of you. Also, beware of the common scams in Bangkok. Though they're not as common as say, the baby powder scam in Cambodia or the Paris stain trick, it's important to stay alert.
Explore Bangkok with a local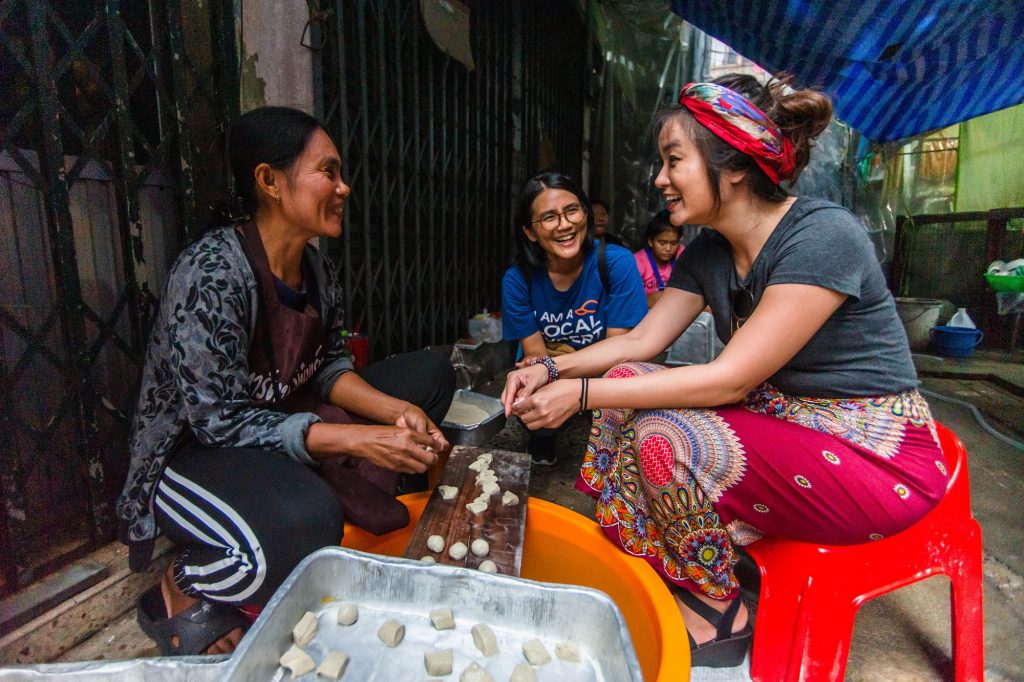 Want to put your mind completely at ease? Then, why not spend a day with a Bangkok local to know all the tips and tricks of navigating the city. Best of all, you get all the insider details on where the locals hang out and eat. That's really the best way to get to know a city, don't you think?
On TakeMeTour, you can also easily contact and check the profiles of all the 'Local Experts'—locals who are from the area you're visiting—so you know exactly who you'll be meeting. Further, every Local Expert has also gone through a thorough background check to guarantee your safety.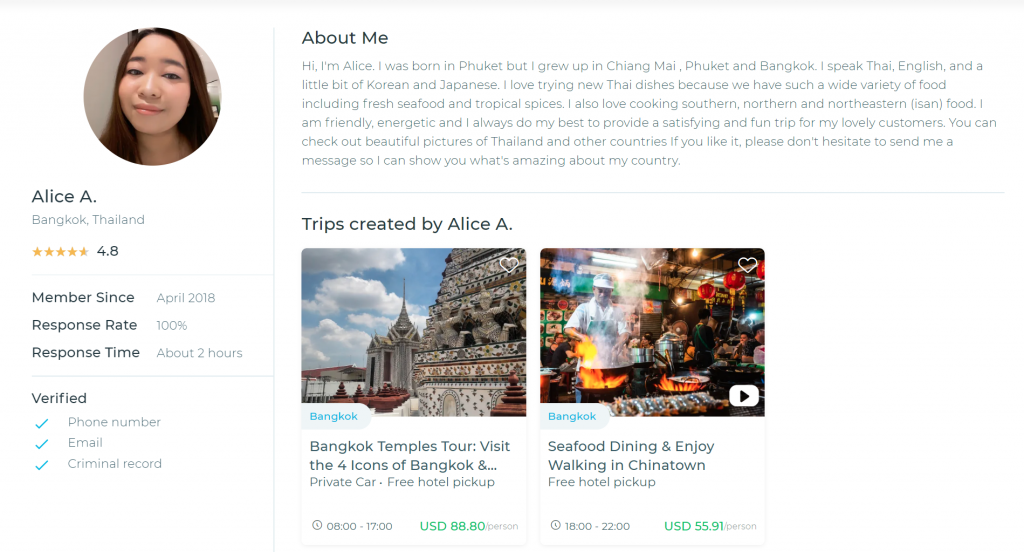 So, journey alone but spend time with some great company. Take a look at these various Bangkok day trips, and see if one lights up your wanderlust even more. Whether you want to go to Chinatown, the floating markets, or the temples, you'll find something that suits your style!
Bonus: Songkran safety tips for solo female travelers
If you are looking to have your first Songkran experience in Bangkok, we've also got you covered. (Read: Where to Celebrate Songkran in Bangkok). It's important to note that Songkran sexual harassment does happen in between the dash and splash, even if you are sandwiched between huge group of friends most of the time. It also happens to local men.
Our advice to fellow solo female travelers in Bangkok is simple, yet verging on the risk of sounding like a preachy granny. You will be soaked to your core, and the skimpy, see-through and low-cut clothes will shrink even more. And as much as we believe in the 'it's not the clothes, it's the mindset', the fact is we still have to do our bit and cover up to some extent, especially in this corner of the world (no, we are not proud of that).
For Songkran parties in clubs, the same rules about drinks also apply here, if not even more. The last thing we would ever want is for sexual harassment to cloud your Bangkok trip, or hold you back from future female solo trips.
Ready to ace your solo travel in Bangkok?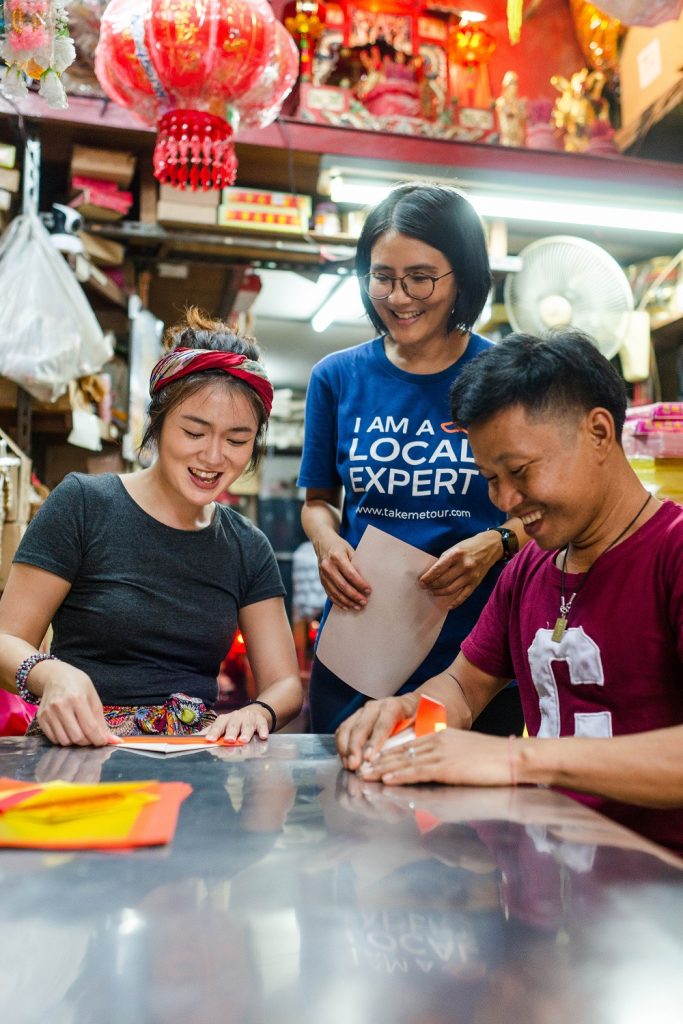 Being prepared and staying alert are keys to a safe and happy trip in Bangkok for a solo female traveler. With these tips in mind, you're ready to take on an adventure in this vibrant, bustling city!
If you want to get even more local tips, check out this list of do's and don'ts to travel Thailand like a pro. Now go show the world that a woman can travel solo anywhere she wishes!
Comments
comments