If you want to escape the crowds in Thailand's major cities, then a getaway to Chanthaburi might just be what you need.
The eastern Thailand province is famed for its gems and variety of tasty fruit. Not only that, the simple local way of life and beautiful nature make Chanthaburi a charming destination worth visiting.
We had the amazing opportunity to explore Chanthaburi on a trip organized by the Tourism Authority of Thailand and Ookbee. In this blog, we'll share our first-hand experiences there, as well as other useful information for you to plan your own amazing getaway!
What to do in Chanthaburi
We had one day in Chanthaburi, before heading to Trat. These were the highlights of our day out!
1. Visit the Church of Immaculate Conception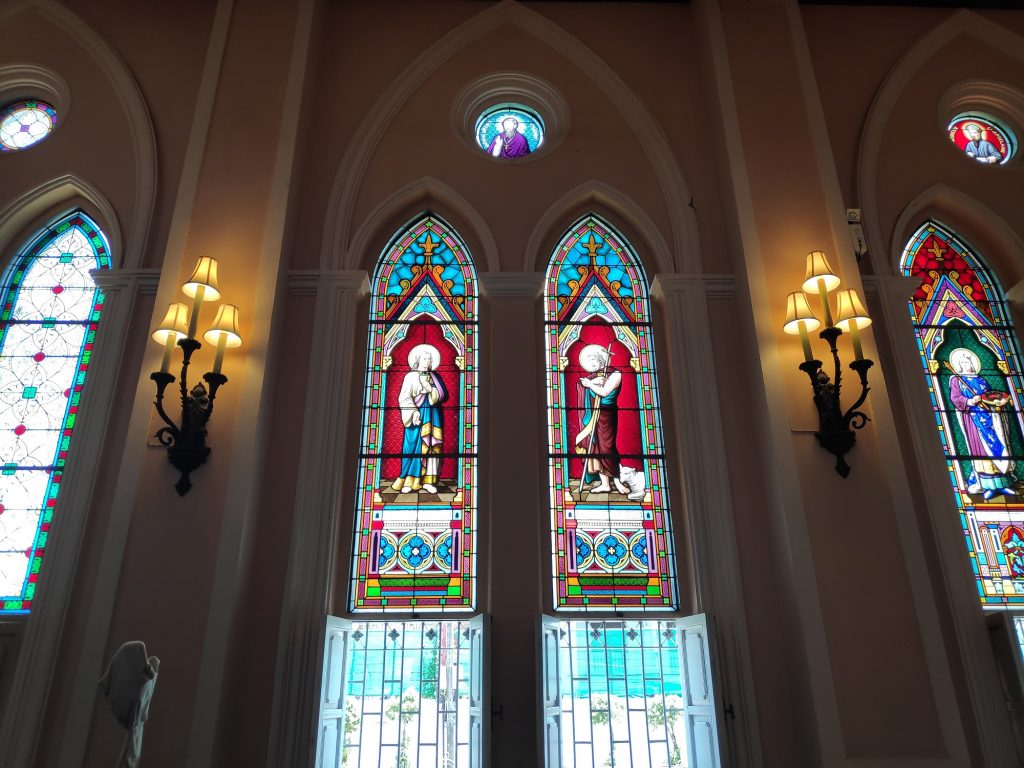 With a long history to be where it is today, the church was a beautiful and interesting first stop on our trip. Colorful stained glasses line the walls and entrances, and there's a marvelous statue of Mary decorated with roughly 200,000 gemstones!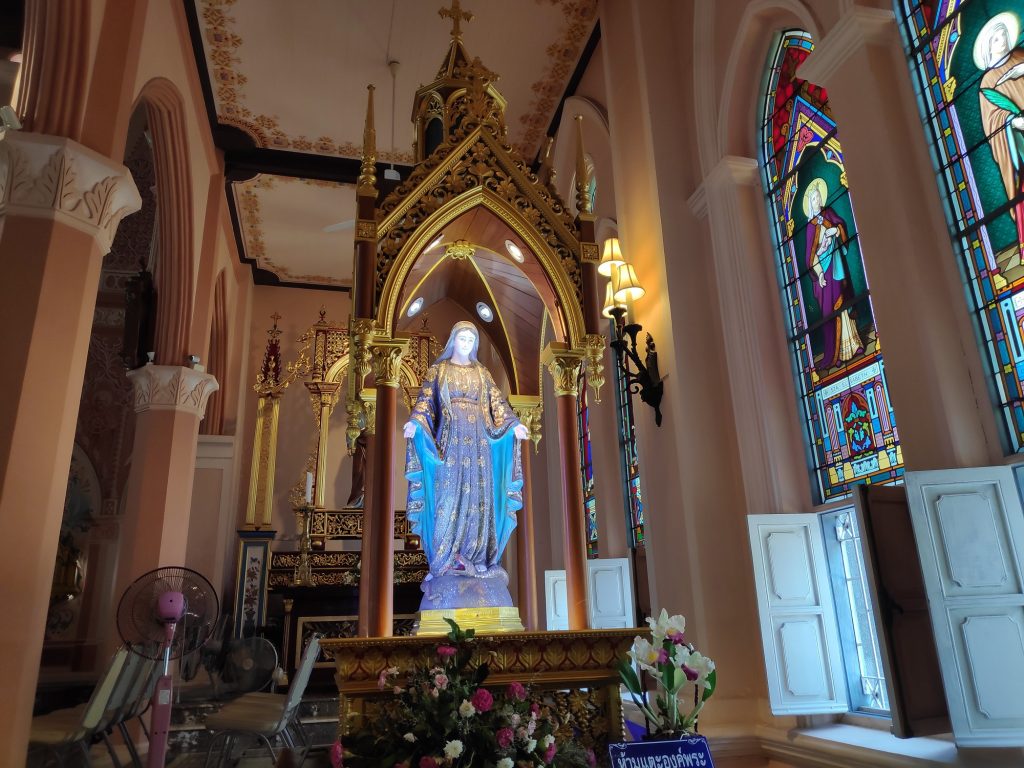 The church is the important work of the Christian Vietnamese community in Chanthaburi, whose first settlers immigrated there by boat. Their journey is symbolized in the upside-down boat-shaped roof of the church, a remarkable detail to appreciate!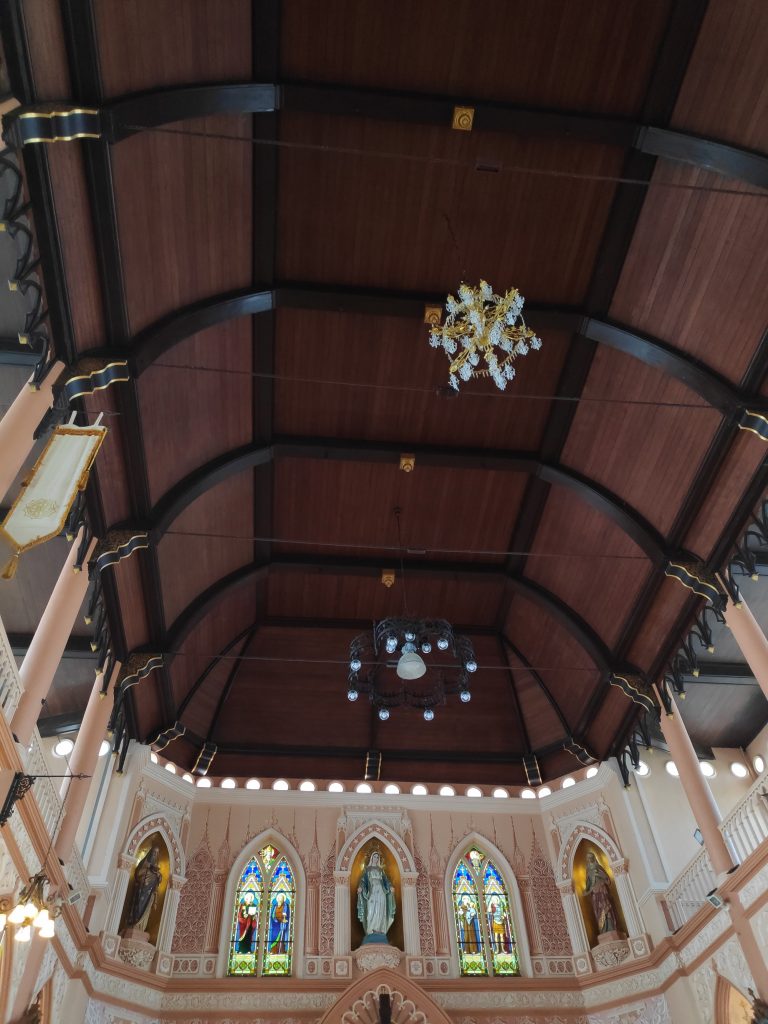 2. Explore the colorful Chanthaboon Old Town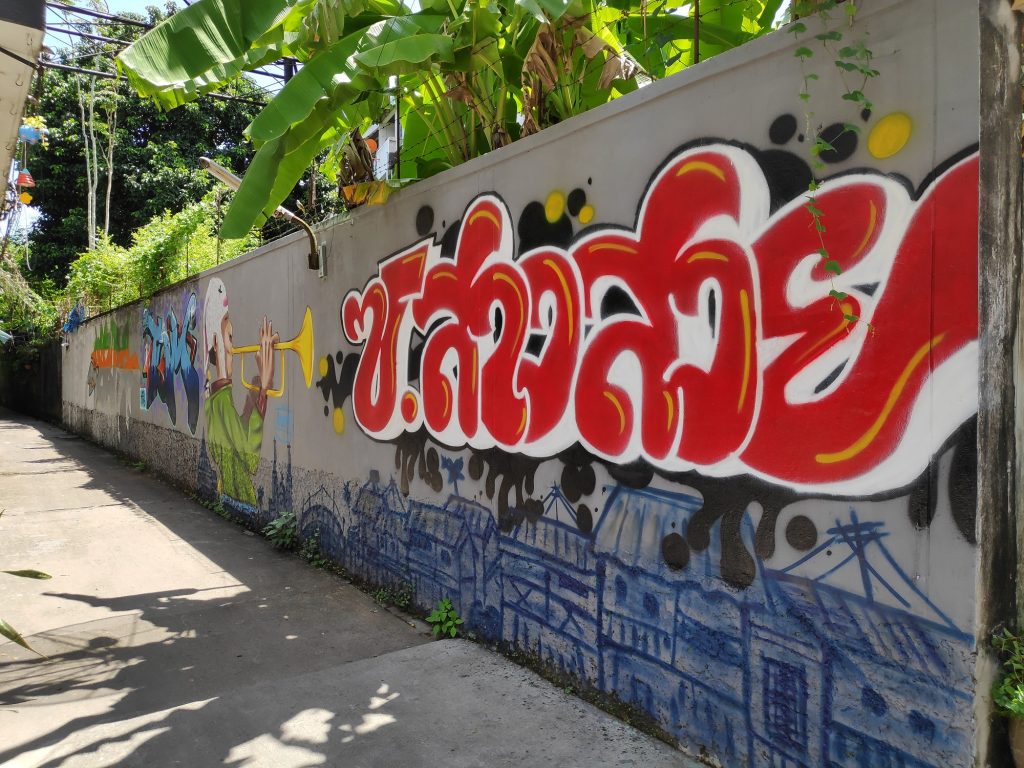 Just a short walk away from the church is Chanthaboon Old Town, also known as Chantaboon Waterfront, home to a diverse community of Thai, Chinese and Vietnamese people.
Once there, you'll come across wooden shop houses selling various snacks in this part of Thailand. It doesn't take long to fall in love with the colorful houses, street art and boutique shops along the street here.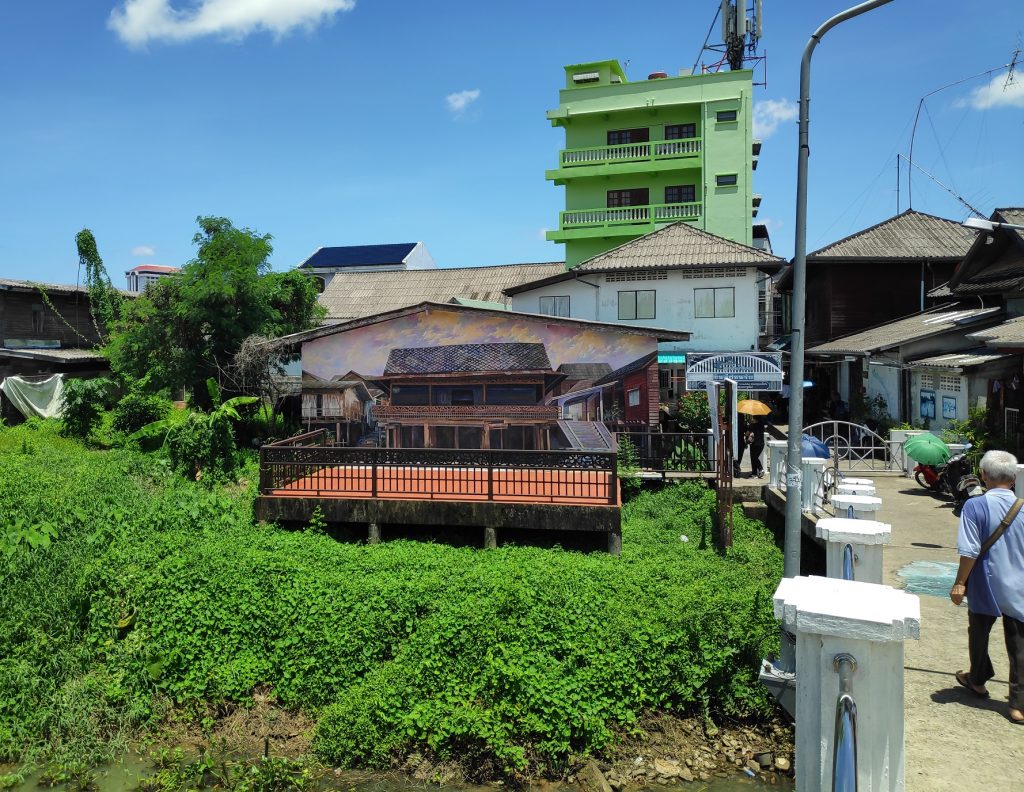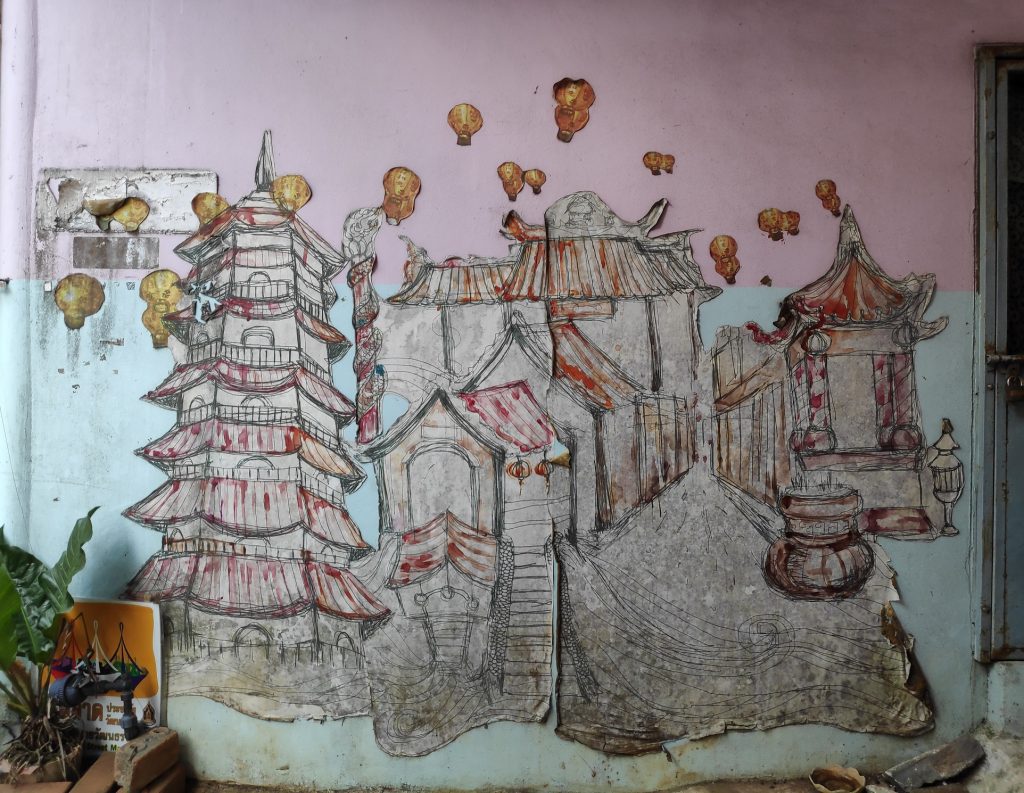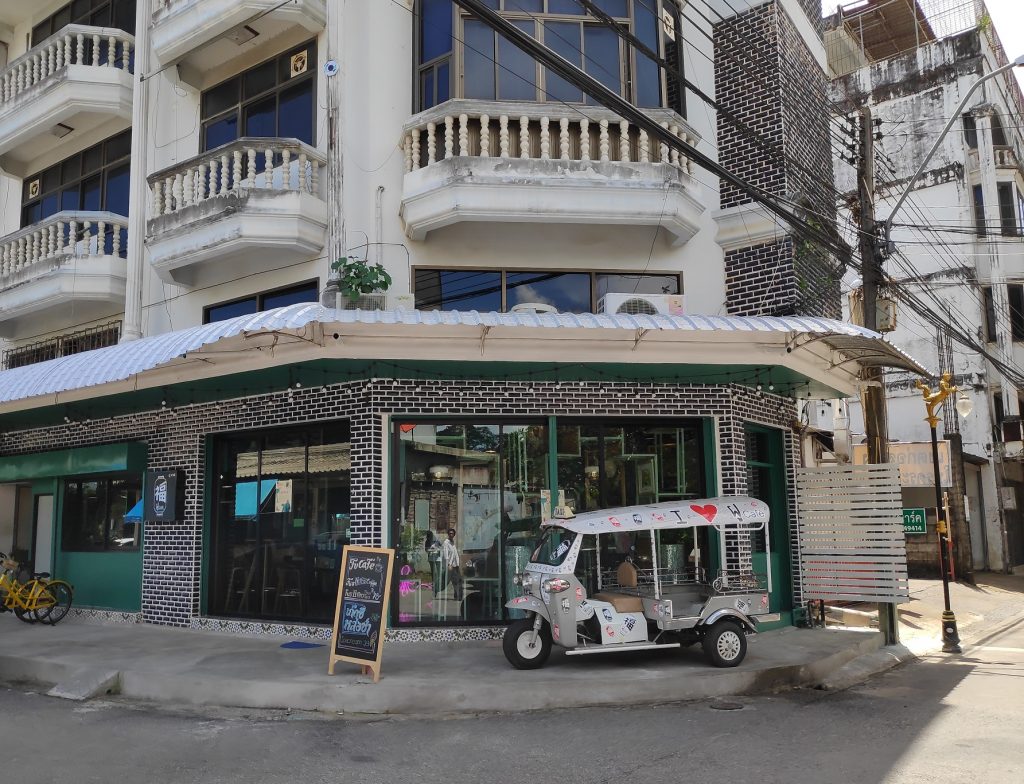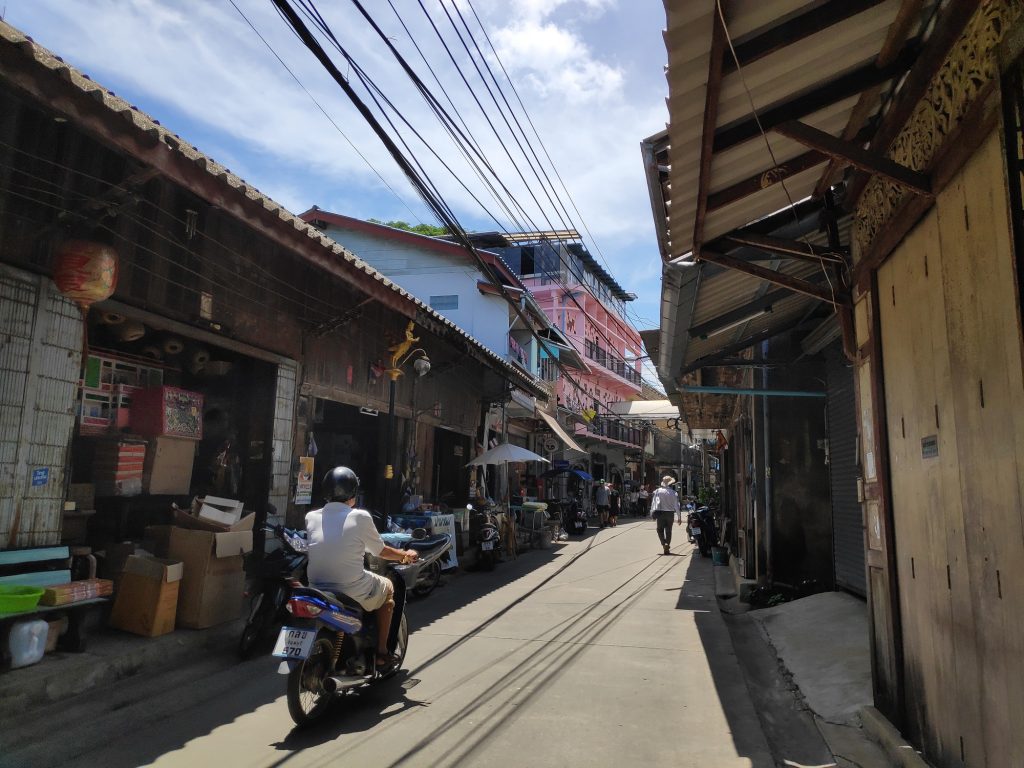 The community is called Old Town for a reason though, as it's more than 100 years old. The best way to explore it is through a walking tour with a local, to fully take in all the sights and charming details. With a local by your side, it's also a lot more fun visiting the bustling gems market and shopping for souvenirs.
3. Visit Chanthaburi Gem and Jewelry Museum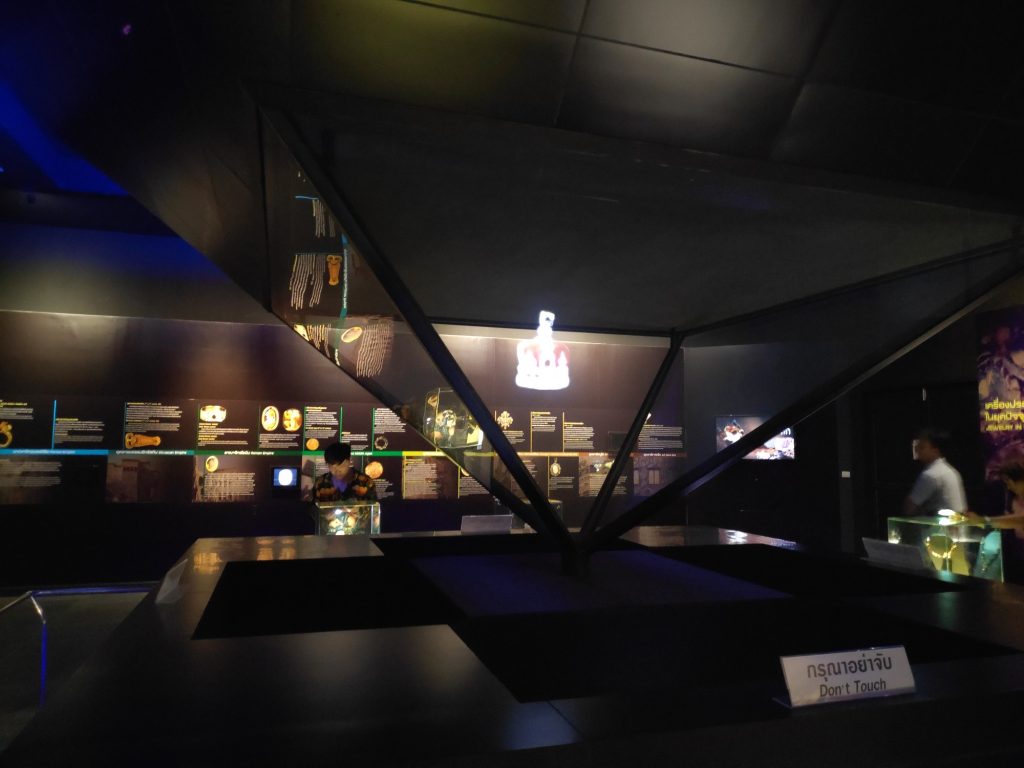 If you're wondering why Chanthaburi is known for its gems, then this is the place to find out all about it. Here, you can find displays of both the raw gemstones and the polished jewels, and learn about the past and present of Chanthaburi's gem trades.
As gem supplies in Chanthaburi mines have run low, most of the gems are now imported from other places such as Sri Lanka and Africa. However, Chanthaburi is still known for its excellent craftsmanship of the gemstones.
At the end of the tour, you also get to browse the jewelry shop there. They are all certified under Chanthaburi Gem and Jewelry Traders Association, so you can be sure you're getting the real thing!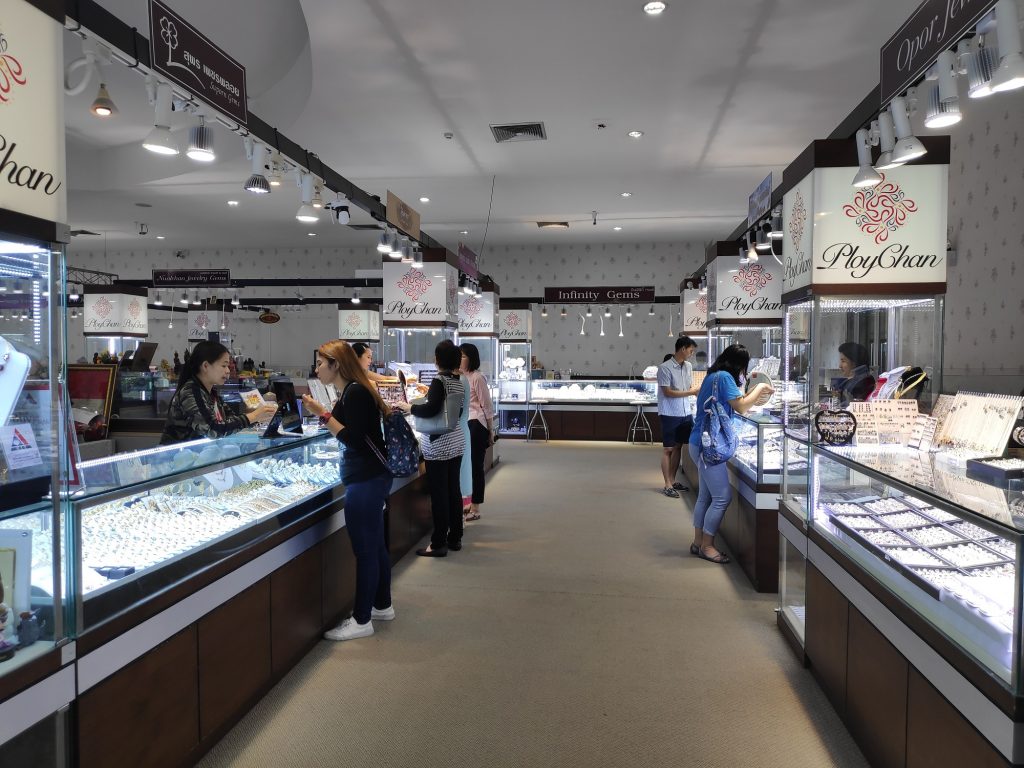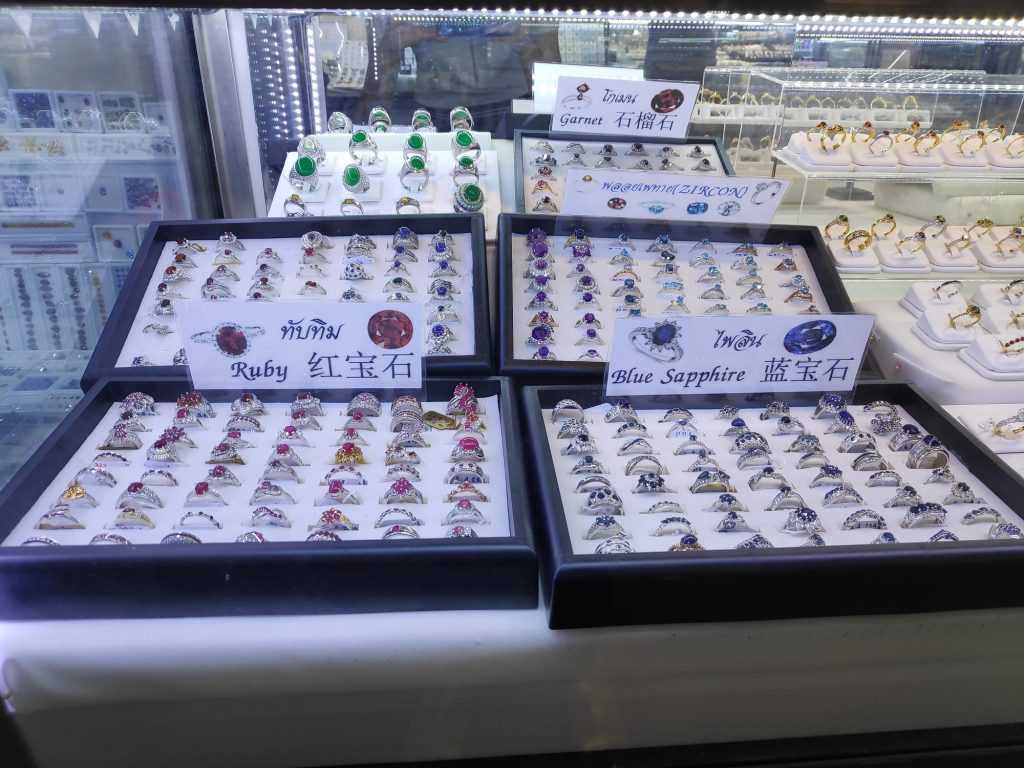 4. Try gem mining and organic fruit at Bo Ploy Lek Petch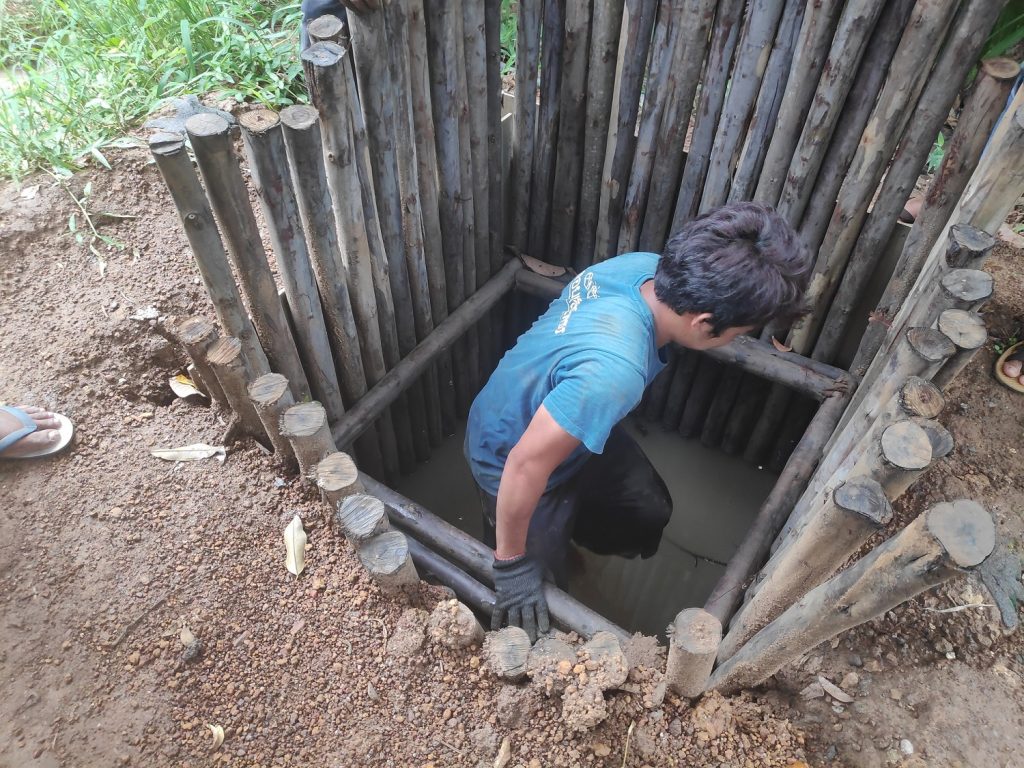 A lovely drive passing by thick greenery and village houses brought us to Bo Ploy Lek Petch Community Learning Center. Here, you get to see and try for yourself the traditional way of gem mining. On top of that, you also get to taste organic fruit straight from the farm there.
The gem mines range from 2m to 10m deep. Our guide told us that before gem supplies ran low, the ground in that area would be covered in gems after a rainfall. Nowadays, though, sometimes you can come up from the mines empty-handed. Still, it's interesting to see and try out the traditional process for yourself! If you find any gems, you can polish them and take them home as well.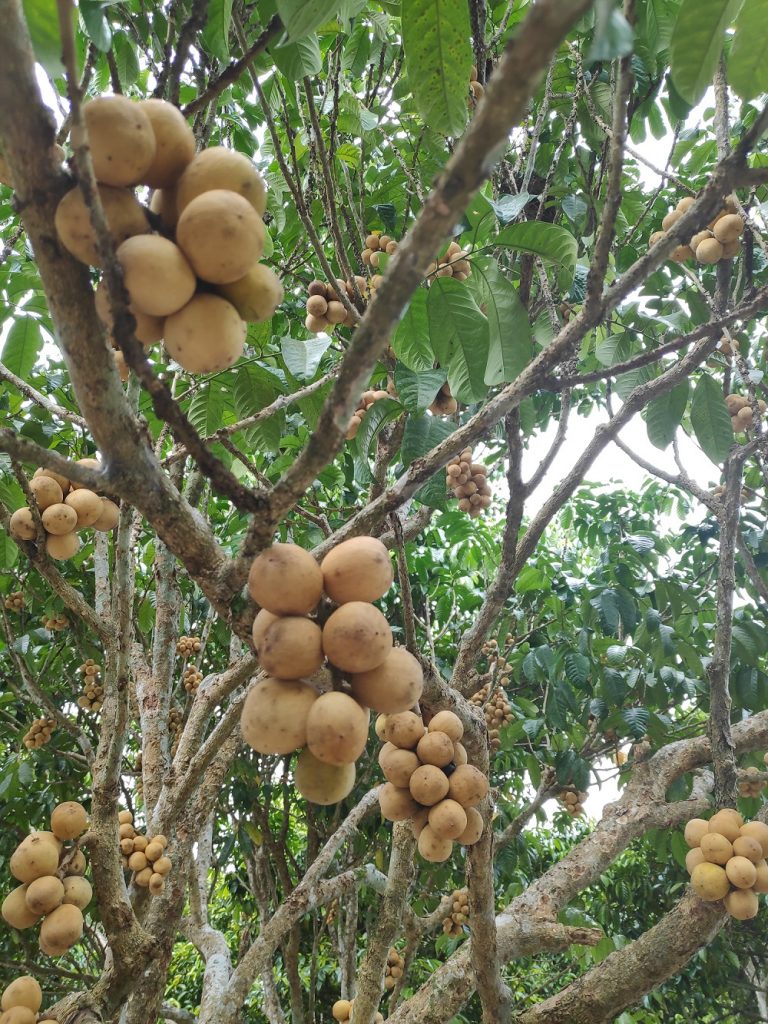 Then, we headed to the organic farm, where we learned about how the community grows fruits without chemical fertilizers. The fruits on the farm include langsat, durian, mangosteen, rambutan, and salak – the stars of Chanthaburi! The fruits are left to ripen on the branches rather than riped artificially later on. We got to taste the fruits at the end of the tour, and they were truly fresh and full of flavor!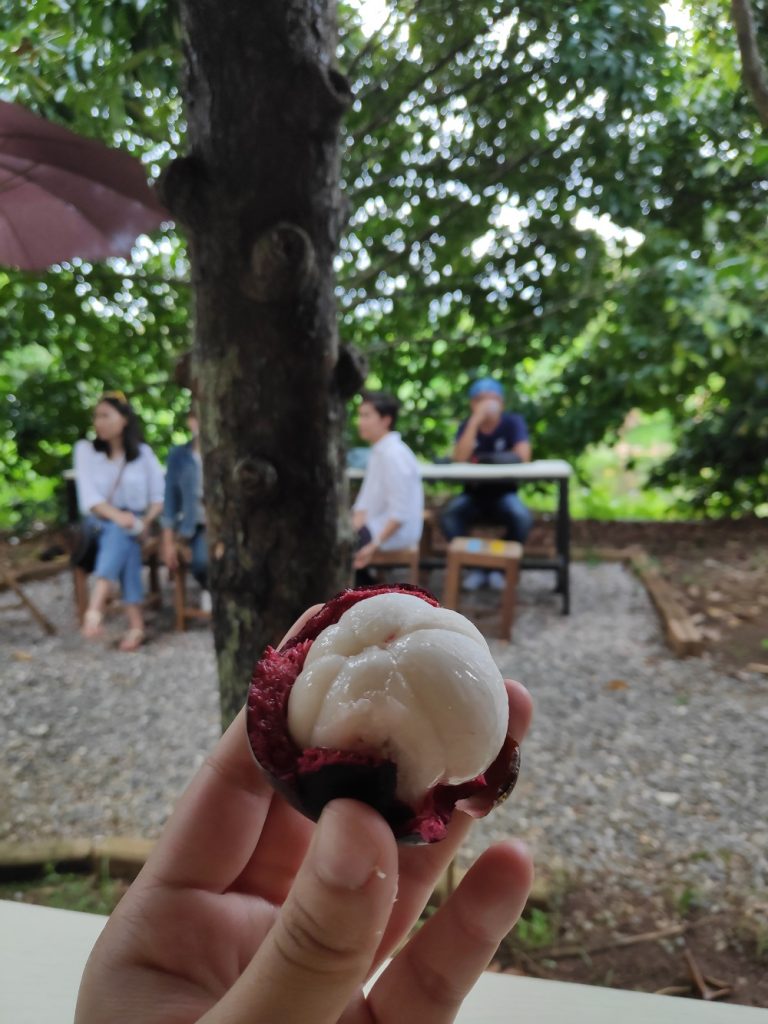 These were what we could fit in one day, but there are so many more things to do in Chanthaburi. Check out the full list of the top 12 things to do in Chanthaburi here, including relaxing a trip to the beach and exploring Khao Khitchakut Mountain!
What and where to eat in Chanthaburi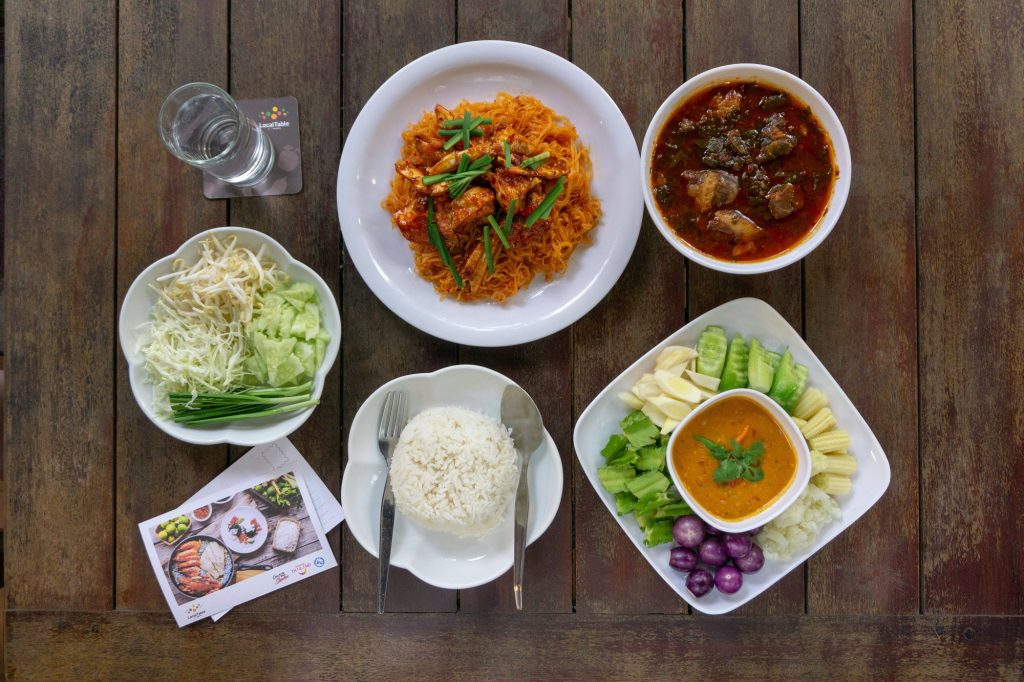 When it comes to food, Chanthaburi has its specialties too. For one, here's where you can taste the original Sen Chan rice noodle, used in Pad Thai! Don't miss the popular local dish Sen Chan Pad Pu (Sen Chan stir-fried with crab meat).
Another is Moo Chamuang (Pork Curry with Cowa Leaves). Cowa leaves are herbs native to Chanthaburi. While the soup is dark red, it's actually not so spicy at all but nicely sour. If you're looking to feel the heat, then try the Spicy Fish Curry with mushroom.
We got to try these signature dishes and more at Chan Pochana restaurant. The food was delicious and came in big portions. The restaurant also had a spacious white interior with lovely decor and many local snacks on sale to buy as souvenirs too.
Other recommended restaurants include Pu Ja Tha Chalaeb, which has been serving authentic flavors for 50 years now. Be sure to try the restaurant's signature Crab Roe Dip!
If you don't want to go far from Chanthaboon Old Town, then check out Krua Loong Choey for a hearty meal!
Where to stay in Chanthaburi
A big part of our relaxation in the evening was due to our stay at Baan Rim Ao Hotel. First off, here was the view from the lobby: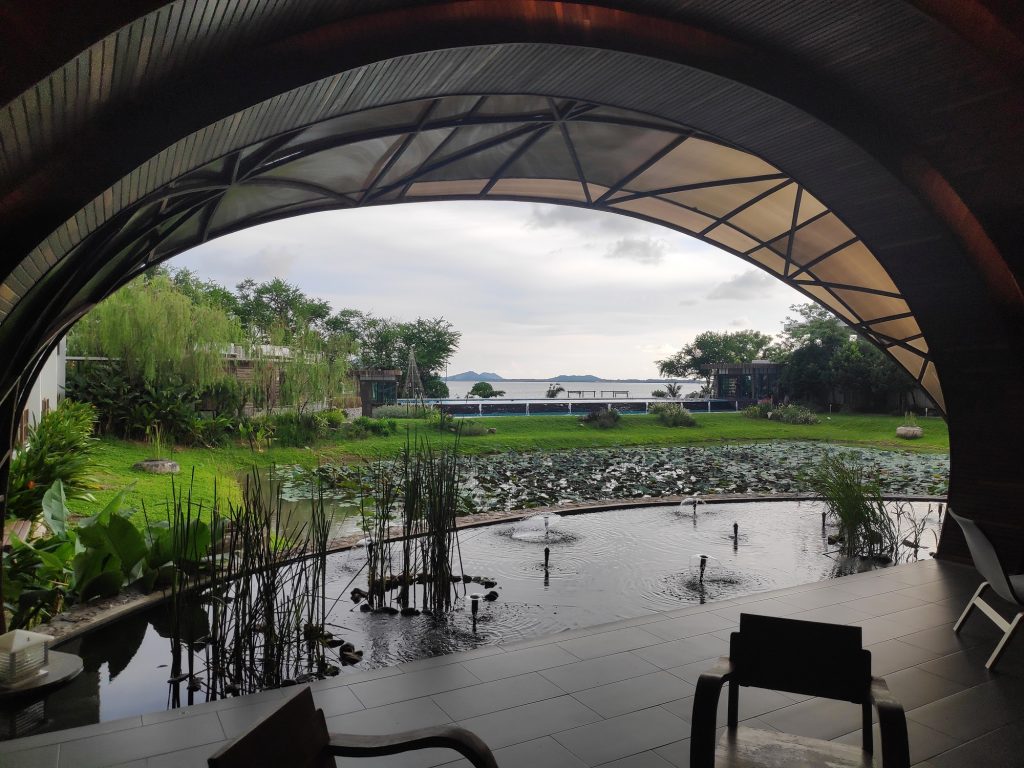 Situated along the Chanthaburi river, it was the perfect relaxing stay after our day out.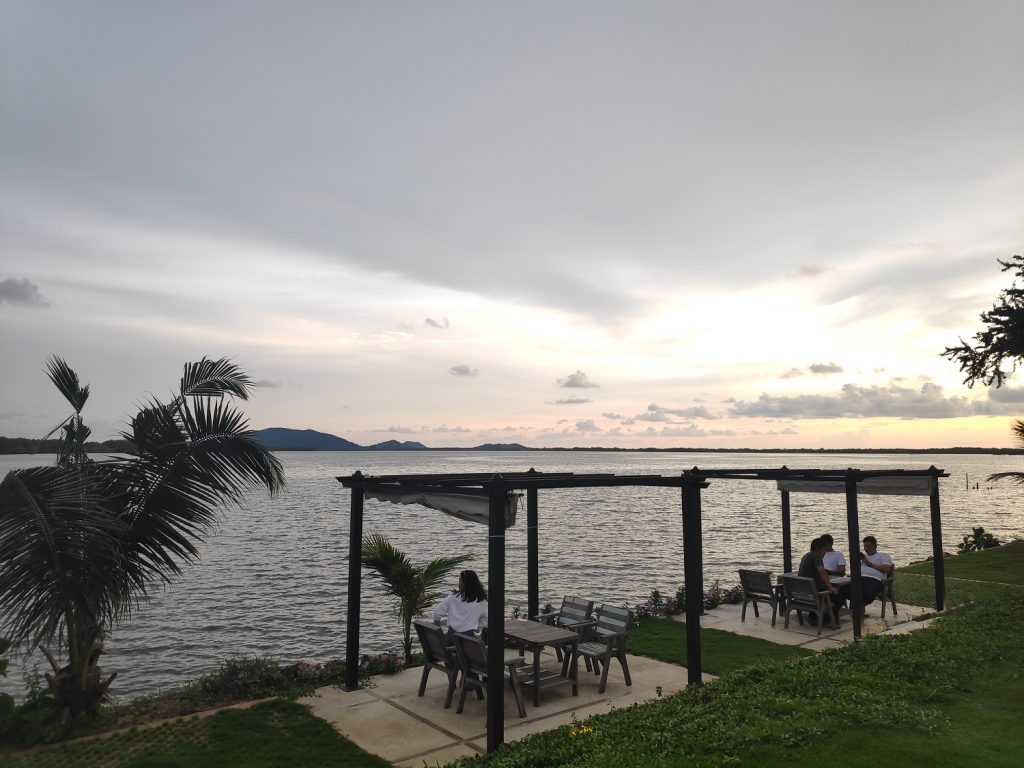 The view was wonderful, looking out to the river and distant mangrove forest. As the sun was setting, we also saw red eagles circling the sky too, their feathers catching the golden light beautifully. You could also soak in the view from the outdoor swimming pool.
There's a restaurant at the resort too, so there's really everything you need for an easy, peaceful evening.
How to get to Chanthaburi
For this trip, we traveled there by rented minivans, which took about 4 hours from Bangkok.
You won't find very convenient public transportation out here. So, we highly recommend going by private car if you're traveling alone or in a small group. This makes it much easier for you to get from point to point in Chanthaburi, as attractions are usually quite far apart. You can actually take a day trip from Bangkok with a local to enjoy your time there without any hassle.
If you'd still like to give public transport a go, then head to the Eastern Bangkok Bus Terminal across from Ekkamai BTS station. Once, you're in Chanthaburi, you can grab a ride on a songthaew (usually a pick-up or truck with seat rows either side) to get around.
When's the best time to visit?
Like most of Thailand, if you want cooler weather during your trip, it's best to go between November and February. However, if you want to taste the delicious fruits Chanthaburi is famous for, then the rainy season is a good time to go.
We actually went on the trip at the end of May (the start of the rainy season), and it barely rained at all. Around July and August is when the rain really starts picking up. So, if you want to avoid the rain, it's better not to go during this time. Check out southeastern Thailand instead, such as Hua Hin.
TakeMeTour Tips
– Be sure to pack mosquito repellents with you.
– We recommend pairing your trip to Chanthaburi with Trat to make the most of your weekend or week-long getaway. While you're at it, head on over to Cambodia too!
Comments
comments