A while ago, I got an opportunity to participate in an academic conference about Thai food in the world's eyes and the culture, conducted by Thai Ministry of Culture. So, today I would like to share a few points about original Thai food, I learned from the conference.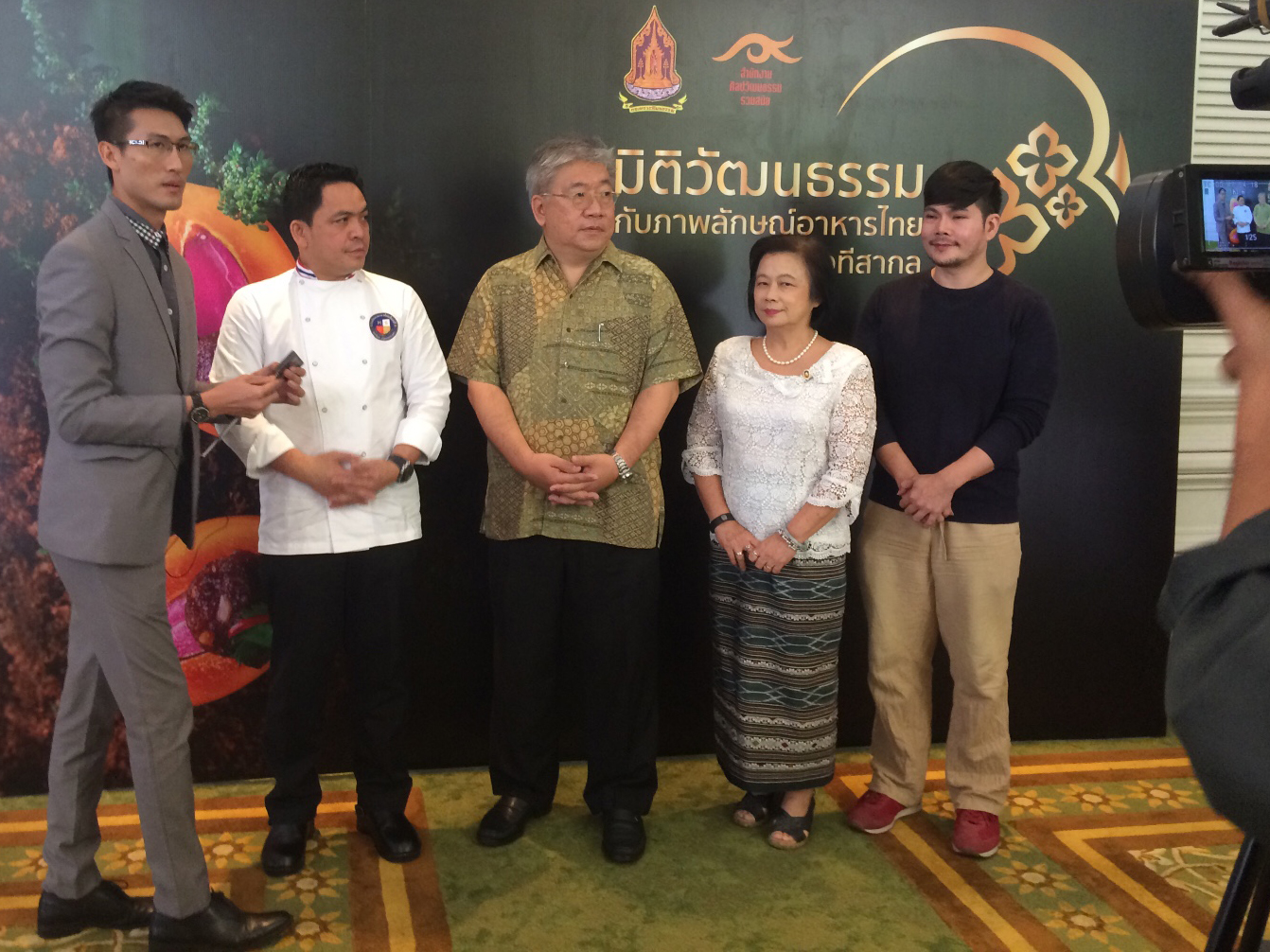 1. Thai eating culture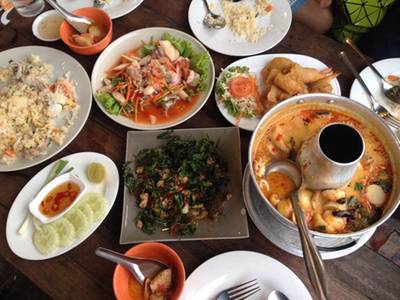 source image from wongnai.com
Unlike western countries, Thai people love to share plates. Each of us will have a plate of cooked white rice as our main and other dishes to share. We've been taught since we're young that eating together and sharing plates will strengthen the family's bond, even if our lifestyle has been changed because of the rushing work. Once in a while, we still find a day where we sit down with our beloved family or friends and have a nice dinner together. It's only our natural Thai eating etiquette.
2. The authentic Thai flavors
There are 5 key flavors in Thai food; spicy, sour, sweet, salty, and rich. One single dish should have a combination of these flavors for example, Tom Yum Goong is spicy, sour, and salty, while, Tom Kha Gai is sour, rich, and salty. Some foreign travelers think 'If it's not spicy it's not Thai food,' but that's totally not true. People who work in Thai food industry should reduce only spiciness to suit one's taste. This is the only way to keep Thai food original and unique.
3. The sweetness in everything
source image from sugaryintertrade.com
If you have been in Thailand you probably know that almost every Thai dish has sweetness in it more or less. But, the original Thai food from the old time wasn't all like this. A food stylist from the conference I went said the temperature in Thailand is rising, even hotter by years, so Thai people like to eat something sweet because it helps us feel happier and is a quick energy boost. But, it's not always a good thing though. Consuming too much sugar, as we all know, causes weight-gaining and diabetes.
4. The original Thai food
source image from tripadvisor.com
Where can I find the best original Thai food? Honestly, There isn't any absolute answer for that. If you are not in Thailand, the best place to get the authentic Thai food is at Thai embassy. If you are in Bangkok here are a few places of my recommendation; Baan Mae Yui, Khua Kling + Pak Sod, Khao Jao (Thonglor soi 17,) and the Never Ending Summer (the Jam Factory).
Talking about the originality of Thai food, since the old day there were only few things we had all the time which were rice, vegetable, and fish. Later, we learned to adapt other cooking methods from India, China, Laos, Cambodia, etc, and we created our own dishes to suit our taste.
5. The variety of Thai foods
source image from papayaseed.myreadyweb.com
Thai foods are delicious and very affordable. Thai food are nutritious and delicate. Plus, for one same dish, like Som Tum, can be varied in different regions or areas. We can adjust or add more ingredients of our likes which is why we, both locals and foreign travelers, couldn't get enough to Thai food. Yum Yum Yum :9
6. The local stories behind each Thai dish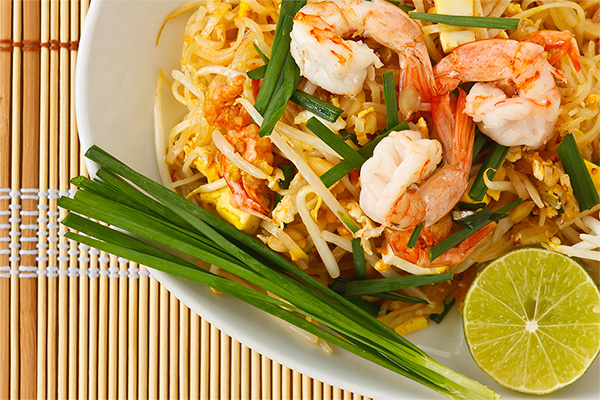 Each of Thai dish has it story to tell. Take Pad Thai as an example. Pad Thai was promoted during Plaek Phibunsongkhram's term (1938 and 1944 and from 1948 to 1957). The prime minister wanted to promote Thailand in hope to westernize the country. He did many things to make Thailand become recognisable, from changing 'Siam' to 'Thailand,' to expose our rice and uplift it to the global scale by creating a rice noodle. Pad Thai become famous during WWII which is why it's our number one dish everyone know.
7. The eating trend 2016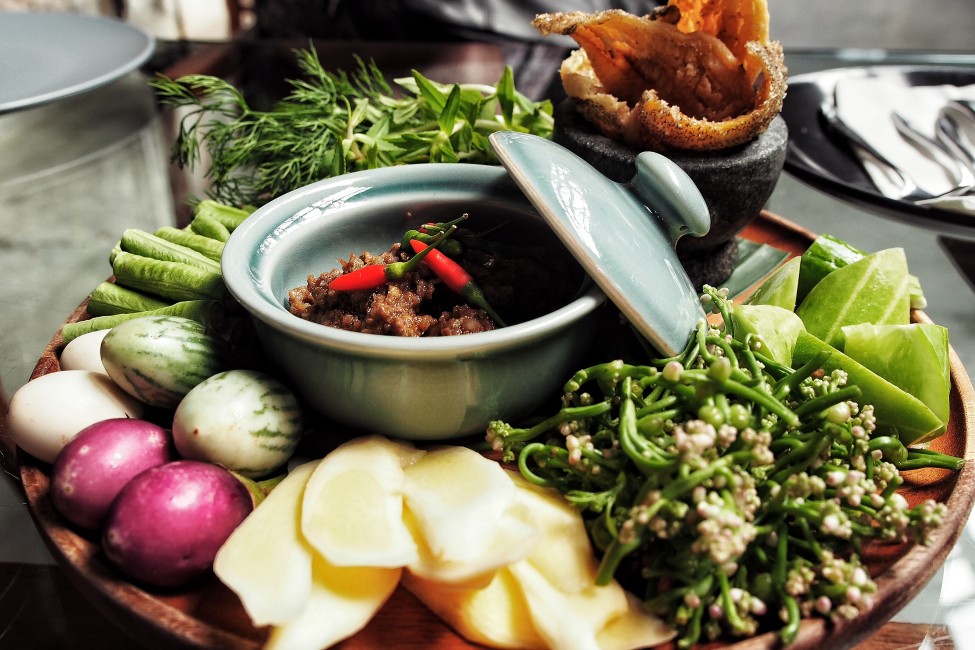 source image from asiastyle.asia
Street food on the go like pork skewers, fried chicken, or north-easten style sausage are yummy and can be found almost anywhere in Thailand. Pad Thai and Tom Yum Goong are the global dishes, while Pad Kra Prao and Somtum are the local's. Talking about the local food trend, a new concept 'Farm to Table' has recently been what Thai people are looking for in their meals. It's like we're going back to the basic. We used to eat many flavorful processed foods, but now we're seeking for something more simple and lean. 'Clean food' is also a trend among Thai girls.
What do you like in Thai food? Share your thought by commenting down below.
Have a delightful time :9
Comments
comments