Last week, this man, James Lloyd, got curious about one of the suggested layover flight in Thailand and wondered what he could do…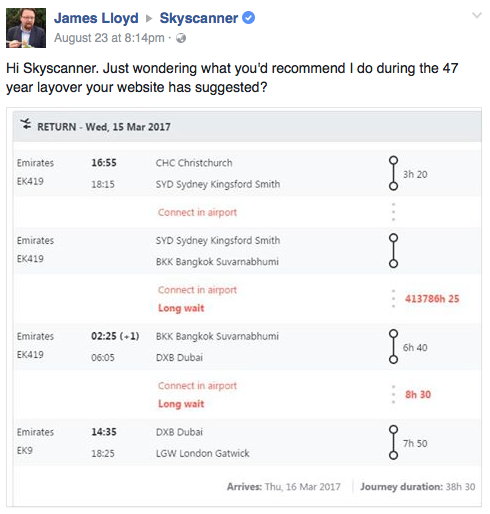 and this England-baed search engine site, Skyscanner, had the perfect response to his query.

Honestly, as we are an online marketplace for local day tours in Thailand, we actually have tons of things you can do in Thailand to fit those years (but, let's save that part for later)
The thread went viral after the reply above from Jen.

and the rest of the comments were….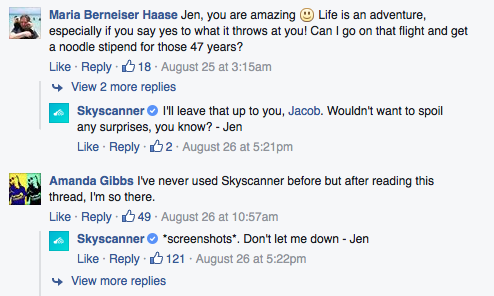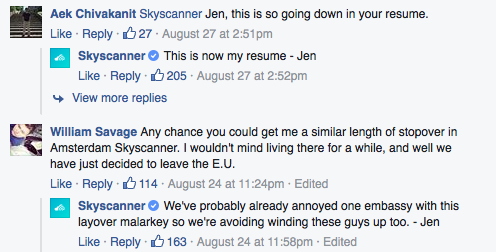 Earlier this week, Jen finally decided to send James something very special, so that he can use them during his layover flight in Thailand…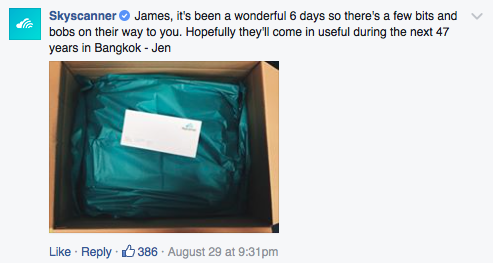 Thank you very much for your prompt responses, Jen. It was very enjoyable. At least, we all know that Skyscanner will always be there to assist us when booking our flight to anywhere in the world and anytime (or even go back in time using your time machine ;P)

If you would like to learn more about things you can do in Thailand you can always check out our website for some 400+ awesome local day tours across 40+ provinces. Or, even a short period in Bangkok, you can also check out my previous blog for local ideas and activities here.
Hope you guys have a wonderful trip and safe flight in Thailand 😉
Kate and TakeMeTour team
Source images from James Lloyd
Comments
comments