Instead of hanging out in Nimman Haemin Road or visiting the cute little pandas or the wild animals at Chiang Mai Night Safari, what are the things you can do on Chiang Mai? Where else can you visit without getting caught up with other travelers?
As you may already know, Chiang Mai is one of the top destinations for foreign travelers (and locals, of course). Chiang Mai combines both the beauty of nature and all the chic cafes and shopping streets together. Sometimes, it can be hard to find unique activities where you can truly enjoy the local experiences.
Need some ideas? Here are some…
Awesome things to do on Chiang Mai you would absolutely adore!
Pha Dok Siew Waterfalls is one of the places you shouldn't miss when visiting Chiang Mai. Known by many Thai visitors as 'Ruk Jung' waterfalls, the 10-level falls were used as one of the shooting locations of a famous Thai movie called 'Ruk Jung.'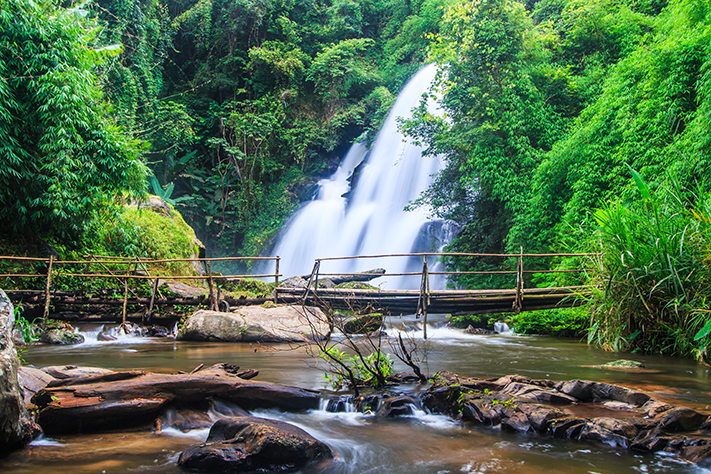 WHAT YOU'LL LOVE – Once you make it to the 7th level of the falls and gaze down to the ground, you'll see the absolutely stunning atmosphere of the falls, the wooden bridge, and everything that will please a nature-lover!
Grand Canyon has recently been discovered and loved by many travelers. The place is not very far from downtown either. The overall atmosphere is simply breathtaking, not to mention that you can enter the place to swim for an entrance fee as small as 50 Baht. You can also take awesome photos here for free as well.
Jumping freely off the cliffs into the cool water is definitely one of the most awesome things to do on Chiang Mai!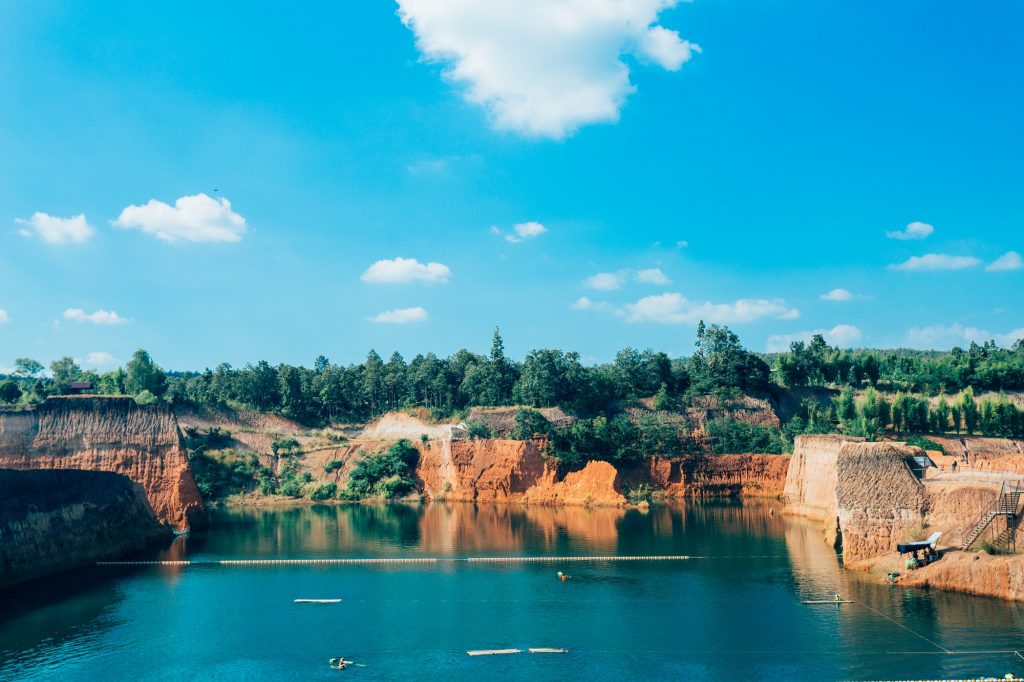 WHAT YOU'LL LOVE – As I've said, the place is already breathtaking; red cliffs with emerald green water. Let out your free spirit, and let's go jump off a cliff and swim! It's not as scary as it sounds!
[Note that you need to check for the 'No Swimming' sign around some areas if you want to jump off first.]
Mae Kam Pong is a peaceful village where you can absorb the local way of life along with the rustic houses and beautiful nature. Surrounded by the evergreen forest, the village offers you one of the best views you'll ever find when you visit Chiang Mai.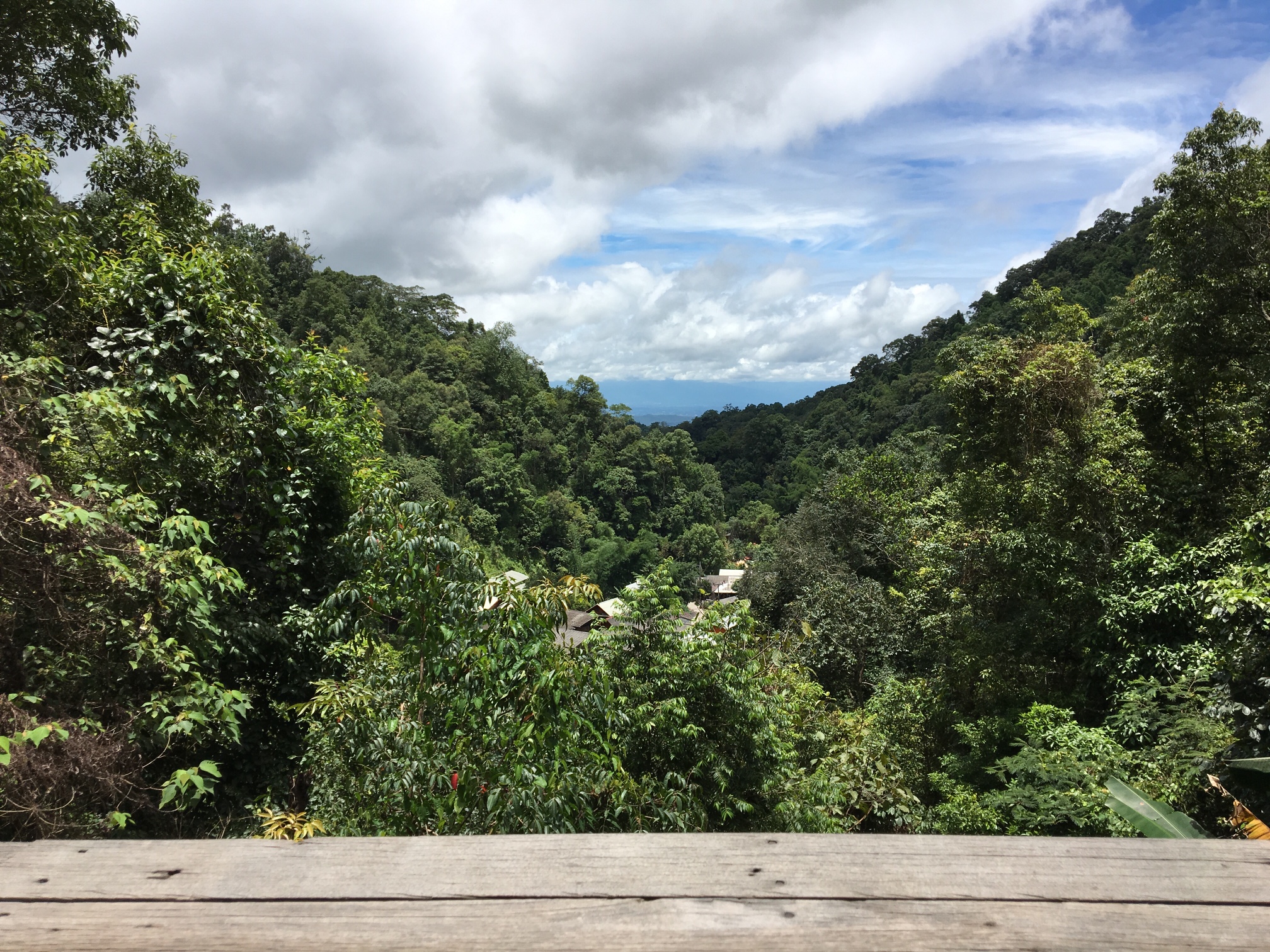 WHAT YOU'LL LOVE – Imagine you are drinking top-notch coffee on this rustic-looking wooden bench while enjoying this view at Mae Kam Pong. What more can you get!
Reach the top of Thailand and see the sunrise among the nature. You will experience the hiking among the well preserved nature, visit the stunning twin pagodas, walk around the hill tribe market before relax at the biggest waterfall in Doi Inthanon.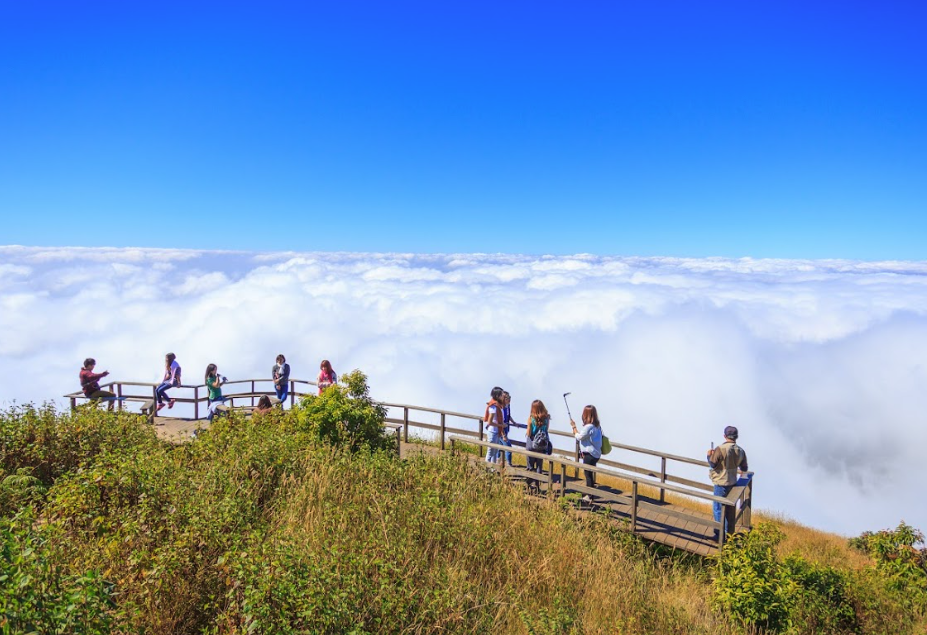 WHAT YOU'LL LOVE – For those who enjoy hiking to see the highest view of Thailand will surely love this location at Doi Inthanon
If you are a fan of Asian period dramas, you're going to love this village. But if not, you're still gonna love it anyway! Not very far from downtown Chiang Mai, you will reach 'Bo Sang' district where the locals have been making hand-made paper umbrellas. Here, you can watch the whole process of making the finest hand-crafted umbrellas and how the artists beautifully paint each product. It truly is a remnant of a local culture worth preserving!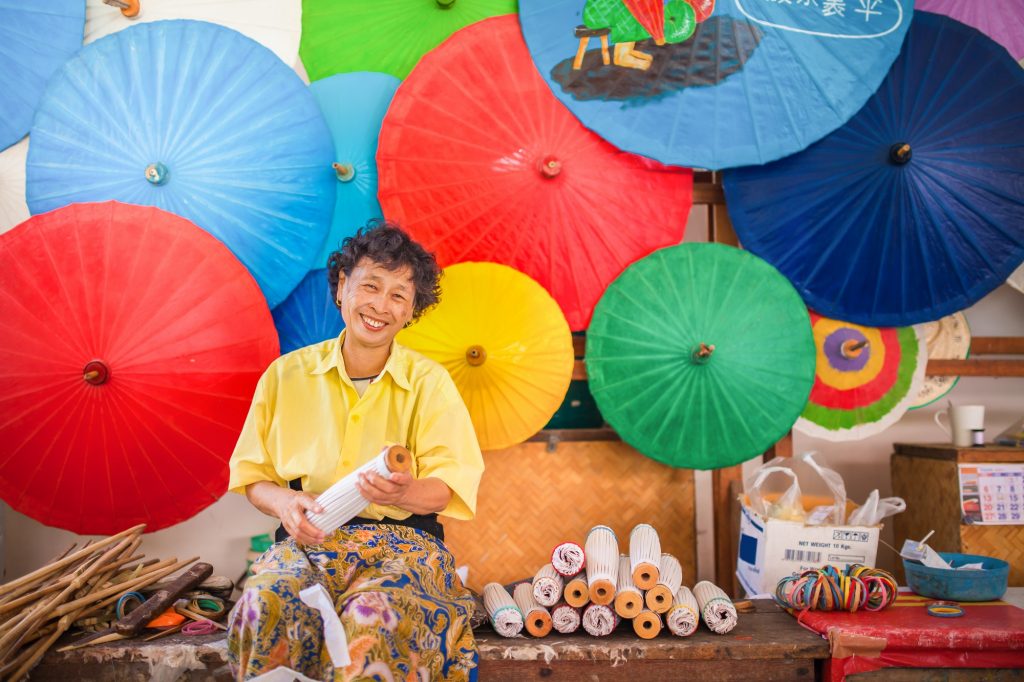 WHAT YOU'LL LOVE – Not only can you purchase these pretty umbrellas back home as souvenirs, but you can also ask the artists to hand-paint any object (i.e t-shirt, handkerchief, book, etc) that you like for a small fee!
Looking for a place where you can pamper these little babies, but not exactly sure where? No worries. TakeMeTour now offers you a perfect day tour to a local elephant sanctuary. From preparing nutritious meals to bathing them, there are also no riding and no cruelty involved whatsoever. Let's help them by truly taking care of them and let them live the lives they deserve!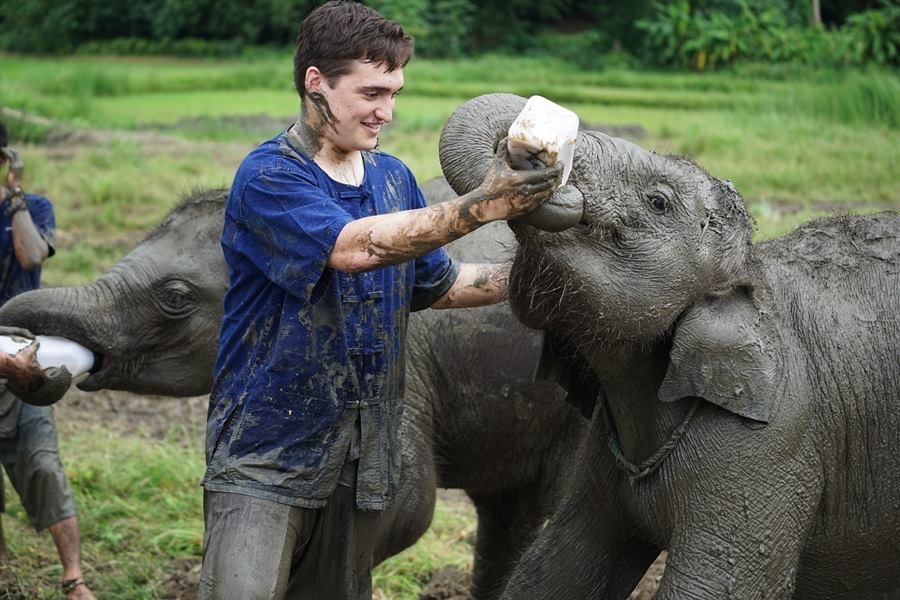 WHAT YOU'LL LOVE – Everything! Who doesn't love elephants anyway?
Let's move on to something a little more adventurous! Rafting along 'Mae Tang' river, observing the natural scenery, and exploring the Karen long neck hill-tribe village is perhaps one of those once-in-a-lifetime experiences. I mean…how many places are there in Thailand that still has bamboo rafting? Unless you are lost in the wild and have to make one of your own, right? (Just kidding!)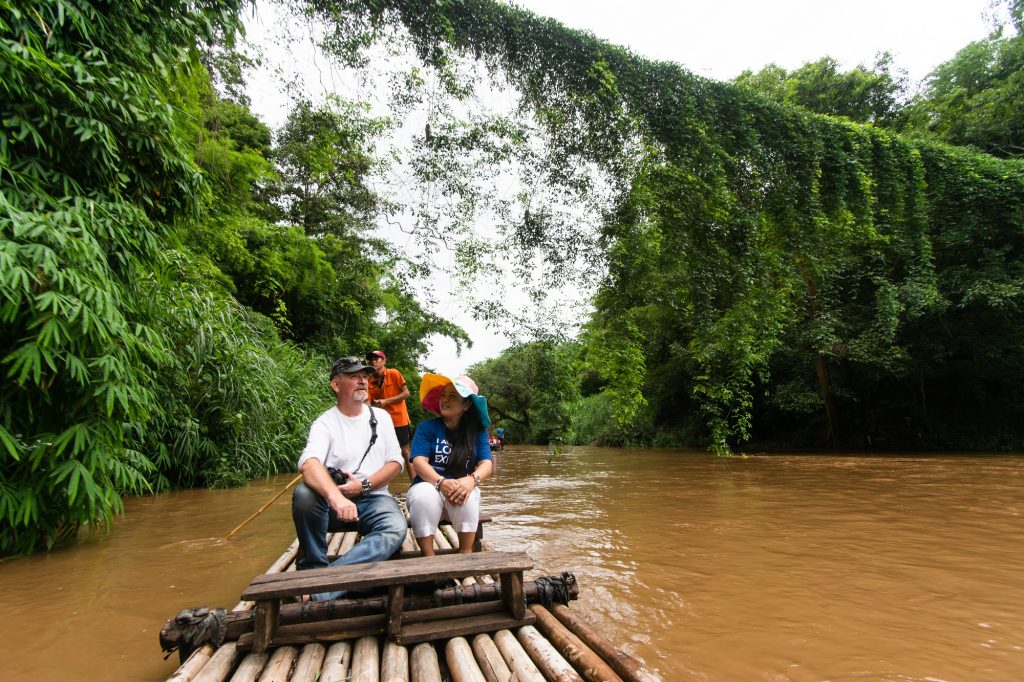 WHAT YOU'LL LOVE – You'll be riding on a bamboo raft! It's definitely going to be fun and different for sure.
From this point, I bet you already know there are many awesome things to do on Chiang Mai (not including the touristy ones) yet to be explored. However, sometimes venturing out to another nearby city is not a bad idea! Visiting a tea plantation is one of the most favorite things for locals when traveling to the northern region of Thailand. Choui Fong Tea Plantation is one of my favorites here in nearby Chiang Rai with its numerous award-winning tea!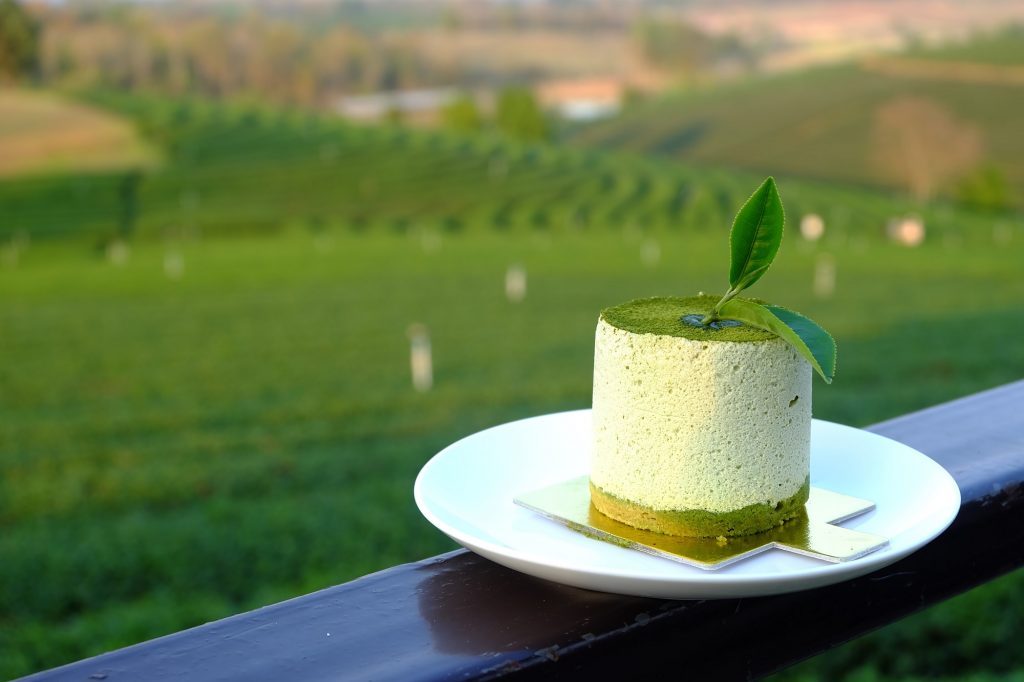 WHAT YOU'LL LOVE – You'll get to chill out and drink different types of tea, and observe the locals harvest the tea here. There's also a delicious organic green tee tiramisu for you to try!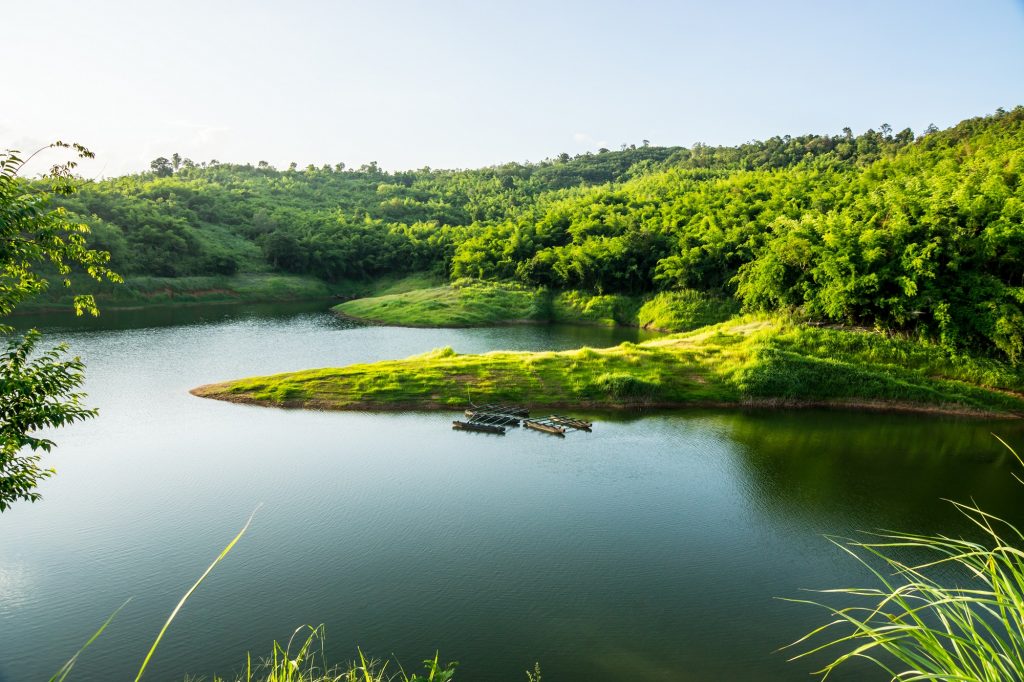 You might have never thought that there will be a floating house in Chiang Mai. But, apparently, we do! Mae Ngat Dam is very peaceful and less touristy than most places in Chiang Mai. Come here to enjoy some water activities like kayaking and swimming and admire the stunning view of the evergreen mountains surround you.
WHAT YOU'LL LOVE – You can compare this place to the Grand Canyon. It's more serene here since only the locals know about Mae Ngat dam.
Located not very far from the downtown, Bua Tong waterfall is pretty much very local, and definitely much less touristy than other falls. Unlike any regular waterfalls in Chiang Mai, this limestone waterfall is only 100 meters in height and non-slippery. You can take on this little challenge by making the climb and relax by the cool pool afterward.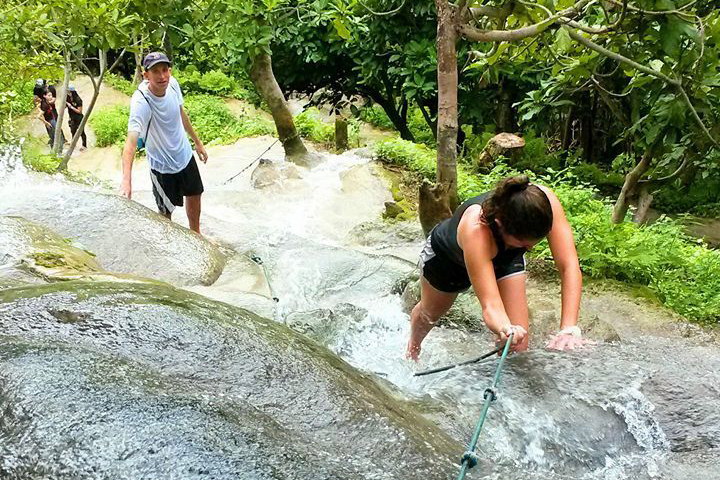 WHAT YOU'LL LOVE – Apart from the beautiful scenes and the climb, you can do some picnic there as well.
What's a better way to learn about a country's culture through food? Northern Thai cuisine is especially enjoyed by those who like a bit of spice and herbs. What's more, you can learn how to cook various Northern Thai dishes with a Local Expert who happens to own her own cooking school. What's better than learning about the northern Thai culture, and cooking and then eating at the same time? We can't think of any!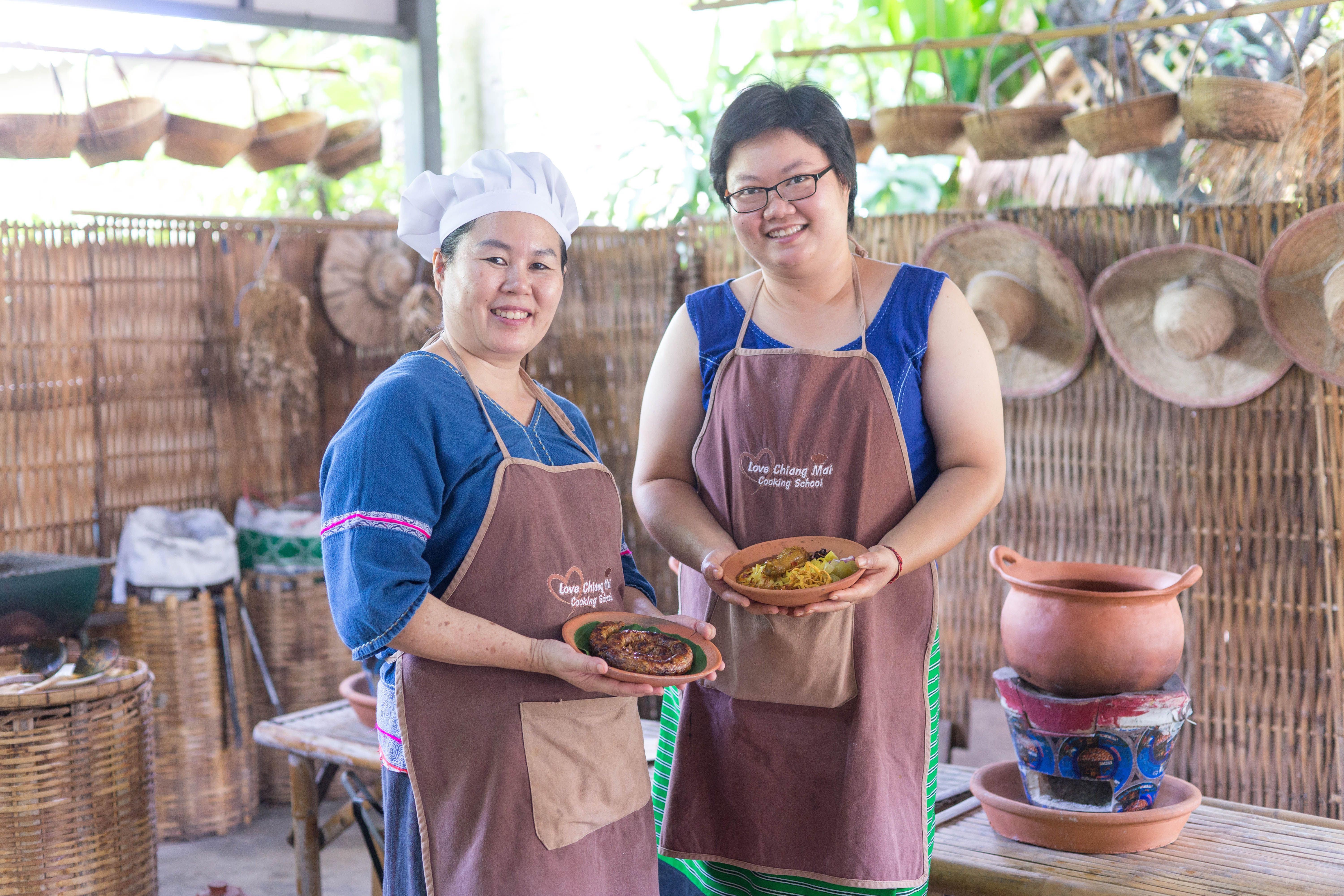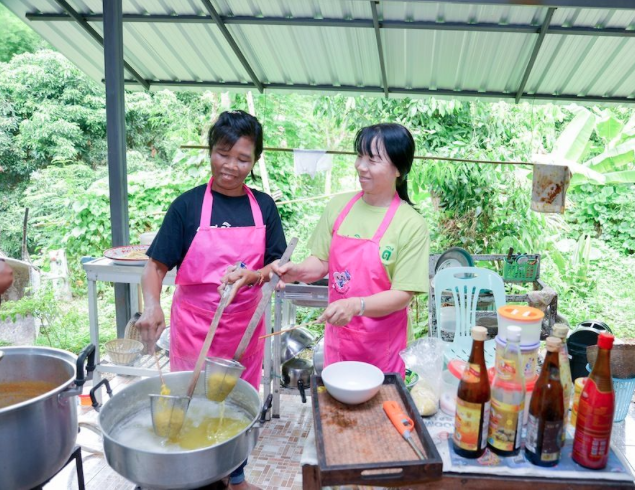 WHAT YOU'LL LOVE – Get to experience the local lifestyle and learn how to make some delicious local dishes from scratch!
I know this is cliche but believe us. This is truly a place you must visit once you're in Chiang Mai! Approximately an hour's drive from downtown, you will reach Ob Luang National Park where is called one of the 7 wonders of Thailand. Although a little hard to access without having a local friend with you, you'll find that it's totally worth your time once you've seen the place!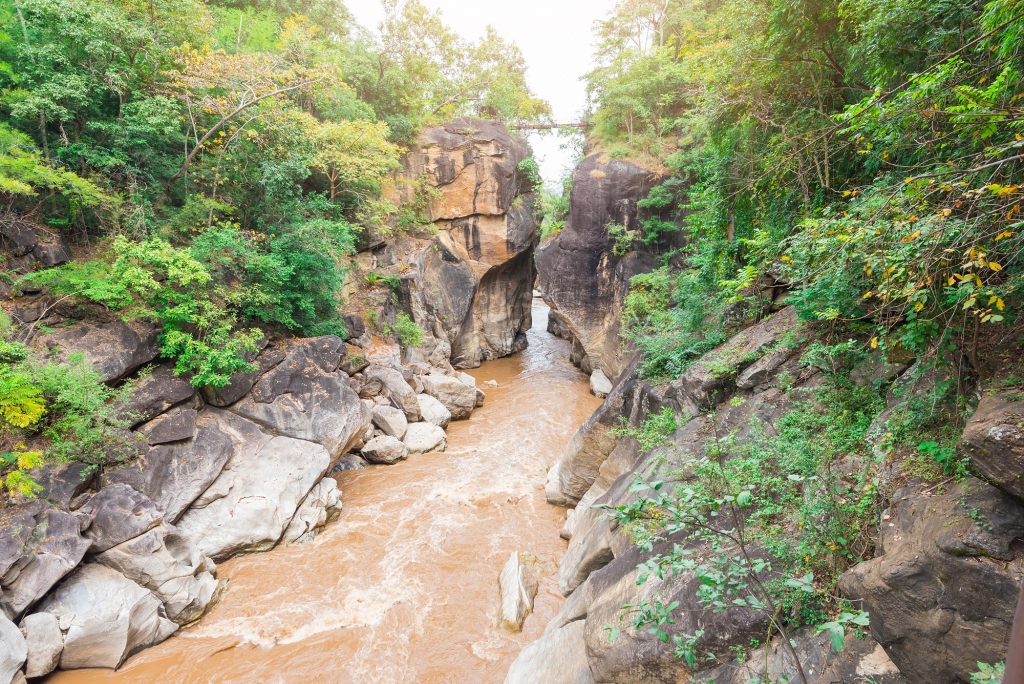 WHAT YOU'LL LOVE – If you love exploring nature, you will surely love this place. The park is indescribably beautiful.
13. Cycle across a pine forest and enjoy the simple lifestyle of a local hill-tribe
If you are looking to go somewhere off-the-beaten-path in Chiang Mai, then, Galyani Vadhana District is your call. The village, surrounded by the largest pine forest in Thailand, has recently become an ecological attraction. You can enjoy many local activities from cycling through the pine forest to hiking thought the natural trail of Huai Hom Waterfall.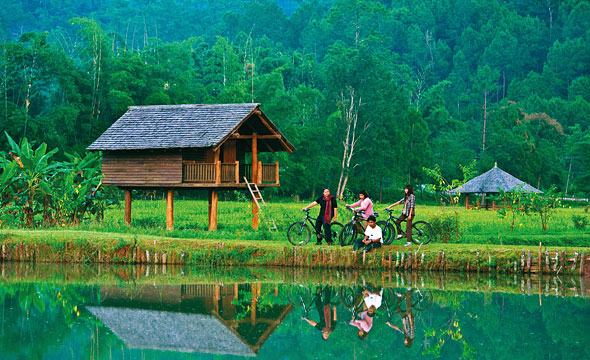 source image from adventure.tourismthailand.org
WHAT YOU'LL LOVE – Not only you'll get to immerse yourself into nature but, you'll interact with the hill-tribe villagers who are fun and lovable!
14. Appreciate the traditional 'Lanna' art with Anon Chairat, the Drum Master.
'Klong Sabat Chai' is a traditional northern-style drum which was used as a symbol of triumph during the old Lanna kingdom. The drum performance has its charms and is an exciting ritual. Anon has been devoting himself to the cultural conservations and awarded as the "Local Wisdom Teacher". So if you're an art and history enthusiast, visiting Anon and his cultural center is surely inspirational.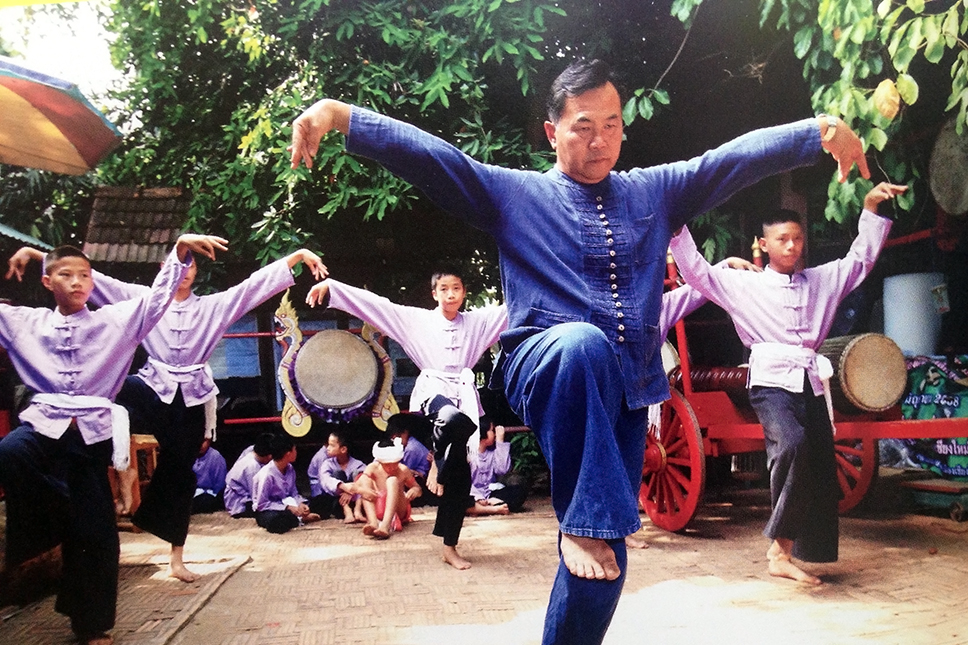 source image from 'Visit the Village Philosophers,' tourismthailand.org
WHAT YOU'LL LOVE – There are many local activities at Anon's cultural center. You will get to learn the history of Lanna, while interacting with local kids for the drum play.
15. Learn how to weave local 'Lanna' style fabric with Nussara Tiengkate
Last but not least, if you like the design of your pants that you've bought from either Khao San Road or Chatuchak Weekend Market, there's someone we'd like you to meet! Nussara will teach you the secrets of the Lanna style textile with local stories and sustainable materials. Here, you'll see hundreds of Northern Thai clothing and satchels with hand-woven fabric and local patterns!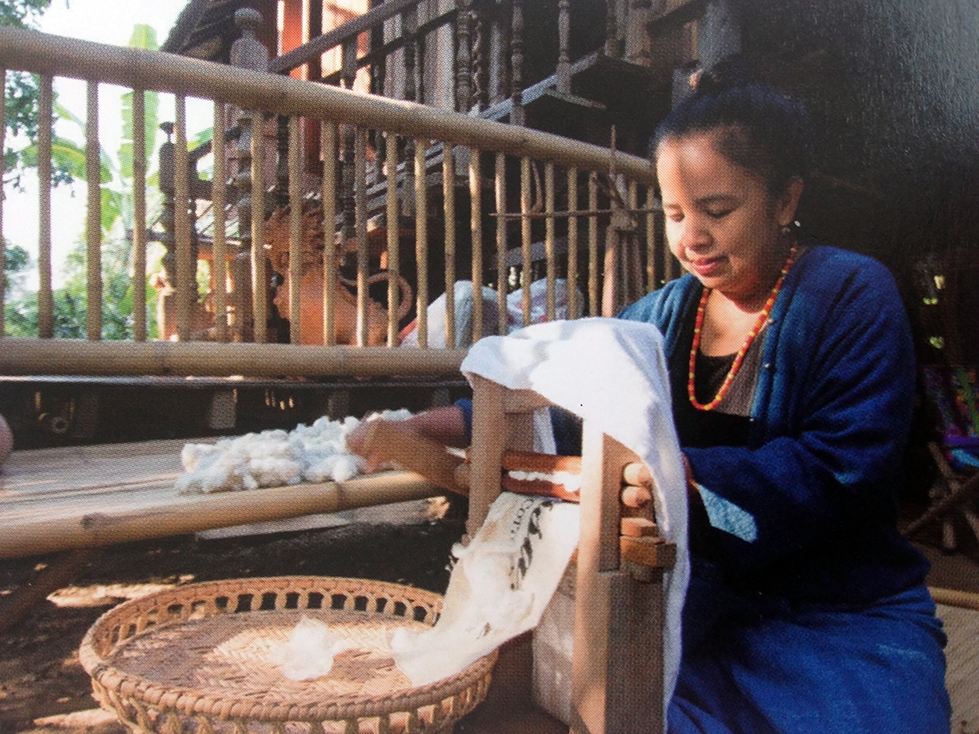 source image from 'Visit the Village Philosophers,' tourismthailand.org
WHAT YOU'LL LOVE – Learn the secret of hand-weaving along with local textile design and support the local community by purchasing the hand-woven products. They are all very pretty!
Originally written by Kate on August 4th, 2016
Revised and updated by Pom on February 10th, 2023
Comments
comments