Looking for some new dishes to try out this weekend? How about pairing your freshly cooked white rice with one of these delicious Thai soups?
Not only the world famous Thai soup, like Tom Yum Goong, we also have various tasty soups that can warm you up when it's raining out there.
1. Tom Kha Gai (ต้มข่าไก่)
One of the most popular Thai soups many foreign travelers like to order, besides Tom Yum Goong.
source image from caralana.com
What is it? Chicken coconut soup
Spicy Level 2/5
2. Tom Saab Kra Dook On (ต้มแซ่บกระดูกอ่อน)
Flaming hot herbal soup with baby back rips is famous among the locals for its spiciness and texture.
source image from todieforeat.com
What is it? Spicy Baby back rips soup
Spicy Level 4/5
3. Gaeng Som Cha Om (แกงส้มชะอม)
My all-time-favorite Thai soup every traveler should give it a try. Many restaurants also serve the soup with deep-fried headfish, shrimp, or green papaya, instead of the crispy omelet.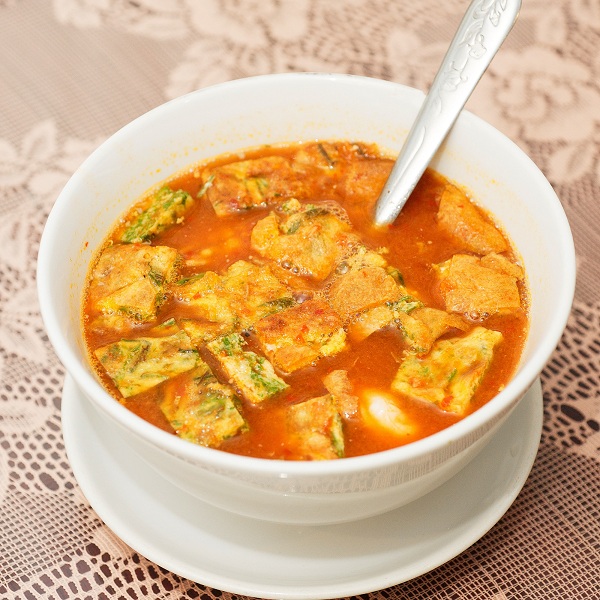 What is it? Fried Cha-Om crispy omelet in hot and sour fish curry
Spicy Level 3/5
4. Gaeng Kiew Whaan (แกงเขียวหวาน)
Another famous Thai soup for both locals and foreigners. Sometimes, local chefs adapt the green curry paste, with the same ingredients of the soup, create many variations of delicious dishes, such as green curry pasta or green curry fried rice.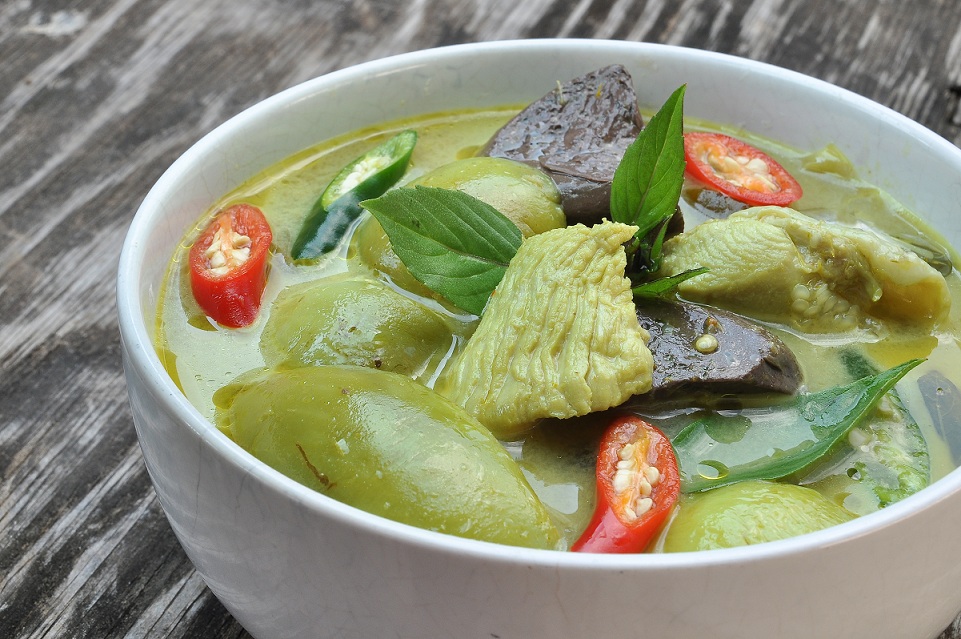 What is it? Chicken green curry soup
Spicy Level 3/5
5. Gaeng Hung Lay (แกงฮังเล)
No visitors to the northern region of Thailand have never taste this iconic dishes. This super thick soup is peanut & curry based and very rich in taste because of the curry paste, itself, and the main ingredient which is diced pork belly.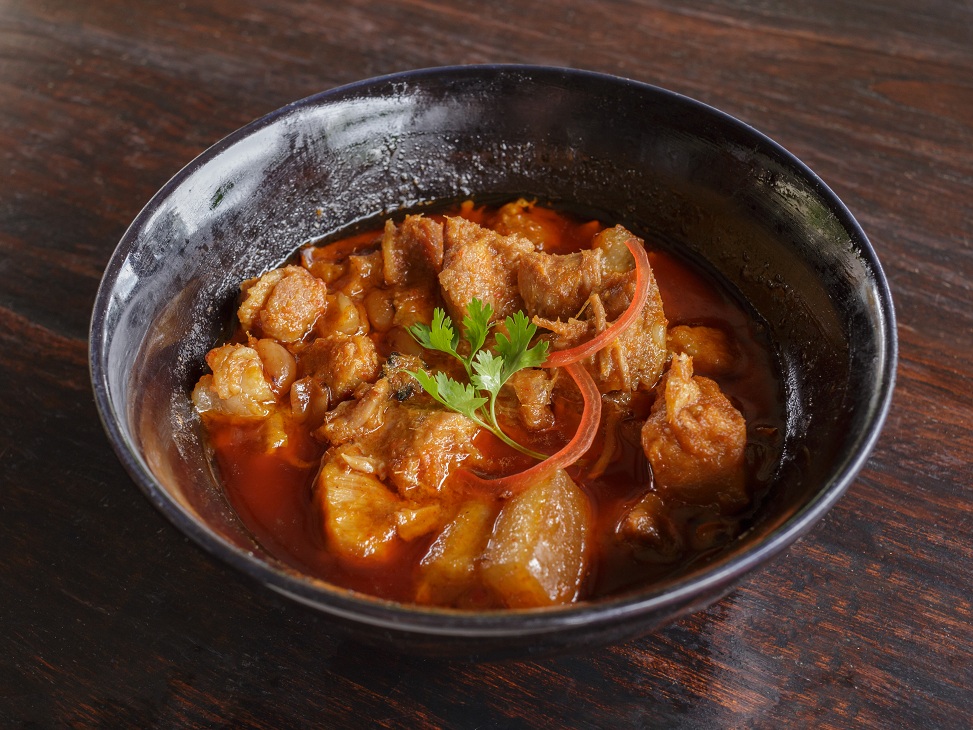 What is it? Northern-style pork curry
Spicy Level 1/5
6. Gaeng Jued Thao Hoo Mhoo Sub (แกงจืดเต้าหู้หมูสับ)
One of the most common Thai soups that everyone enjoy both at home and restaurant. This is an easy-to-eat Thai soup since it's not spicy at all, compared with the famous Thai soups that we all know.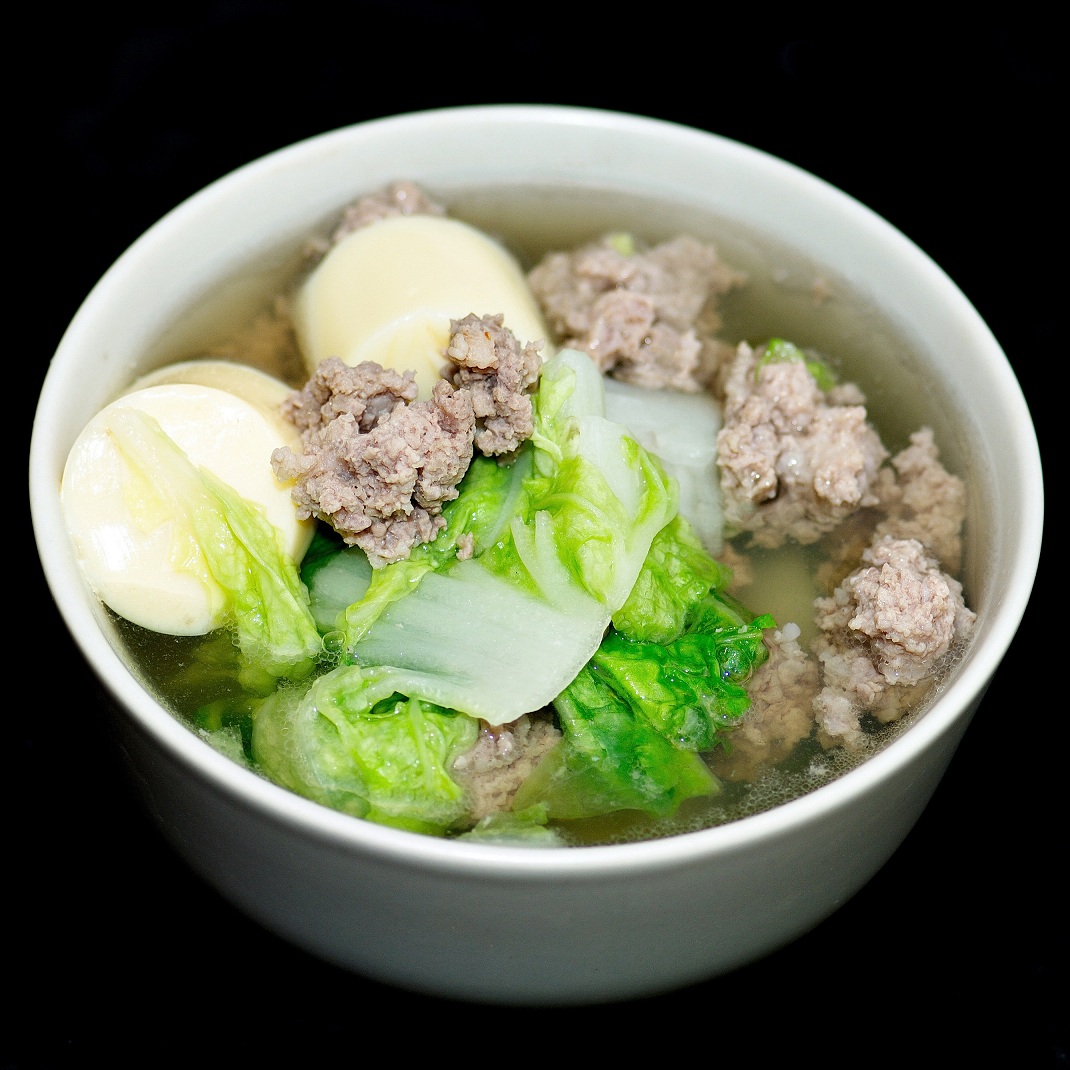 What is it? Clear Soup with Bean Curd and Minced Pork
Spicy Level 0/5
7. Khai Naam (ไข่น้ำ)
One of the easiest Thai soups everyone can cook at home, like literally. lol Simply make the crispy omelet, chop them up after it's perfectly cooked, add water, ground pork, and vegetables, season to taste. That's all! :9
source image from wonderful.in.th
What is it? Crispy omelet in clear soup
Spicy Level 0/5
8. Pa Naeng (พะแนง)
Many restaurants offer Pa Naeng with different meats of their choice; pork, chicken, or beef. It's spicy, rich, and a little sweet. Another one of my favorite Thai soups again!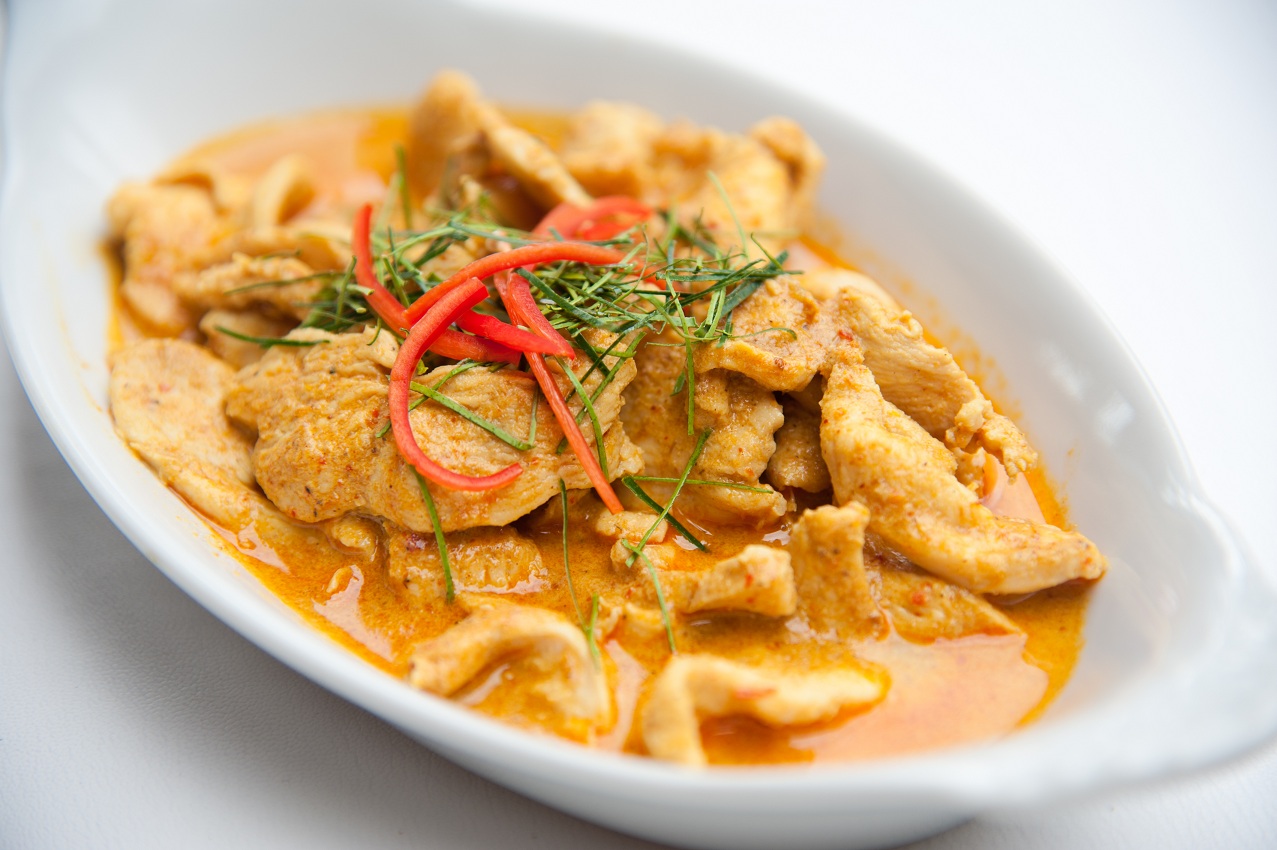 What is it? Pork in red coconut curry
Spicy Level 2/5
9. Super Khaa Gai (ซุปเปอร์ขาไก่)
Chicken feet always rank in one of the weirdest things you could ever eat, in westerner's eyes. But, for Thai people and many Asians,  any dishes or soups with chicken feet is always yum, fun, and challenging. I'm ok with chicken feet though…but what I learnt from those who love them is that they like to chew and suck all the juice and soup from the feet. (sounds a little creepy, huh? lol)
source image from edtguide.com
What is it? Super hot & sour chicken feet soup
Spicy Level 4/5
10. Soup Gai Mun Fa Lhung (ซุปไก่มันฝรั่ง)
Once you've learnt the recipe, this one soup can be easily made from anywhere in this world. With a few ingredients; chicken, potato, tomato, onion, and celery, the rest is up to our cooking skills. 😉
source image from youtube.com
What is it? Chicken and potato stamina soup
Spicy Level 0/5
11. Massaman (มัสมั่น)
As we, locals, grew up, we always think that Massaman is definitely one of the most original Thai soups as it was mentioned by the late famous poet from the old era. But, the truth is Massaman, back in 17th century, was inspired by a Persian dish.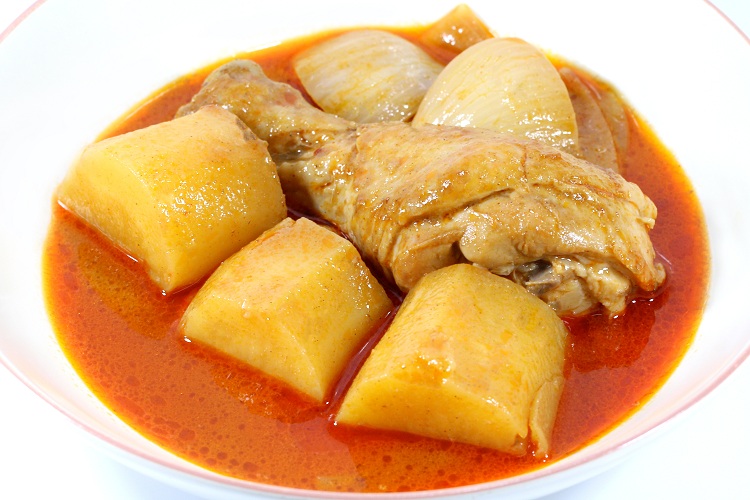 What is it? Chicken Mussaman Curry
Spicy Level 2/5
12. Tom Klong Plaa (ต้มโคล้งปลา)
A fish lover would definitely enjoy this soup. It's full with herb, and taste really well with fish (Thai people like to make Tom Klong with grilled catfish or fried sun-dried snakeskin Gourami)
source image from food.ol52.com
What is it? Grilled catfish in hot & sour soup
Spicy Level 4/5
13. Gaeng Ped Bed Yang (แกงเผ็ดเป็ดย่าง)
Last but not (the) least (delicious), you probably can't find this dish by street vendors or casual restaurants as much. Due to its complicated cooking process, the dish is often served at a more fancy Thai restaurant. It's a little more expensive than other Thai soups, mentioned above, as well.
source image from aomkhemm.wordpress.com
What is it? Red curry with roasted duck
Spicy Level 3/5
Which Thai soup(s) is your favorite? Let us know by giving us a comment down below 🙂
Don't forget to check out my previous things-to-eat article for more awesome Thai food ideas and trips here
Comments
comments