If you are looking a place to travel for your next vacation Thailand is not one of the places to be. Along all the viral news that gave Thailand a not-so-nice reputation, here are some of the stinky reasons why you should not be visiting Thailand anytime soon.
1. Thai Foods are terribly delicious (and cheap).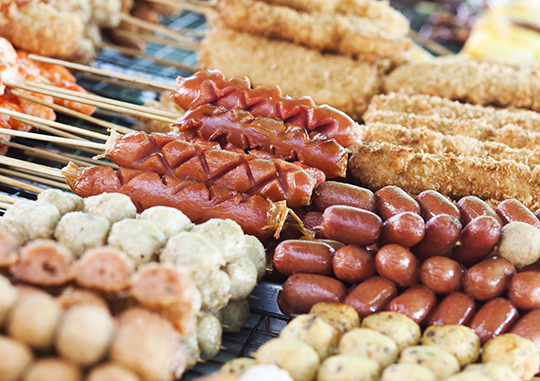 From street foods to luxury restaurants, there are many varieties of Thai food here; Tom Yum Goong, Pad Thai, Tom Kha Gai, Gang Keaw Whaan, Chicken with rice, braised pork noodlem Khao Soi, and many more. I definitely need to to try them all.
2. Nightlifes in Thailand (especially Bangkok) are insanely awesome.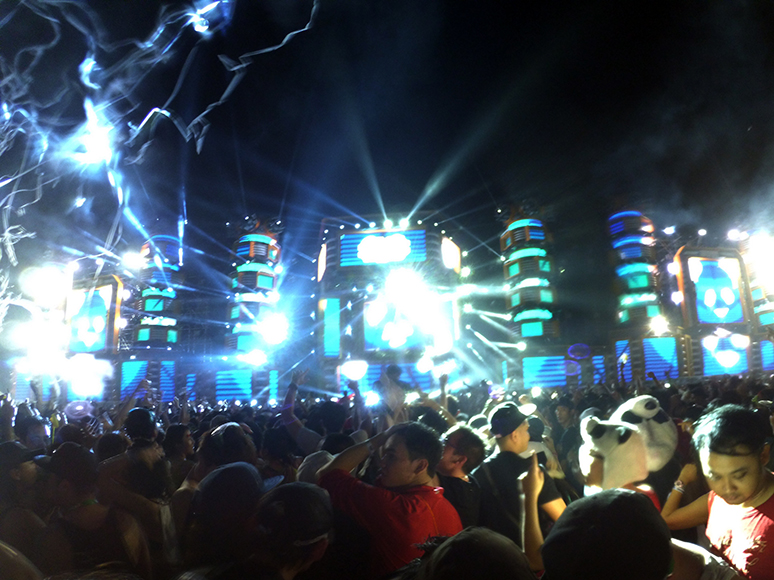 So crazy that I wish I could save my entire fortune visiting in Thailand for a year. I will definitely rave at every EDM concerts, check out all the clubs in Bangkok, find chill beer spots while island-hopping, etc.
3. Bangkok is way too busy.

Although we, both locals and travelers, are so sick of Bangkok's traffic, we still have to admit that Bangkok is one of the best places for everything; the variations of foods, drinking places, department stores, shops, and many more.
4. Chiang Mai? Isn't that just another Bangkok city?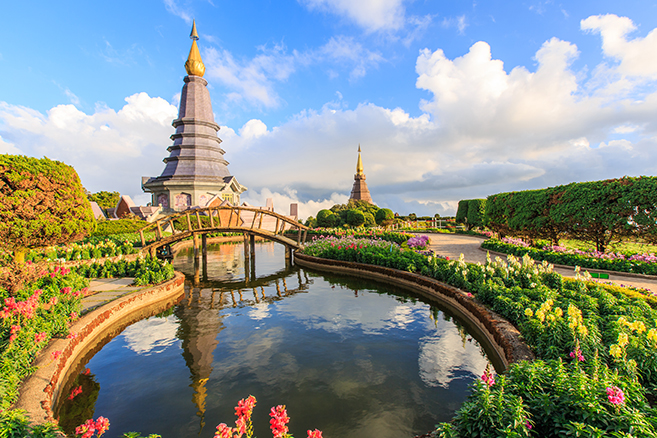 Not necessarily true. Although Chiang Mai downtown is very much like Bangkok, but you can't find this kind of views in Bangkok for sure. Chiang Mai is the best destination for those who seek for both worlds; busy lifestyles in downtown and relaxing slow life up hills.
5. You know that number one tourist trap aka 'Pattaya'?
Many travelers often say Pattaya is one of the worst tourist trap destinations. I tell you what…you probably didn't go out and explore around as much as you should be. Or even you did, Pattaya is only a district of Chon Buri province. You can always hop to Koh Lan or Koh Sri Chung and enjoy your beach activities with styles (since these two islands are very peaceful and less touristy)
6. Karnchanaburi is a deadly beautiful province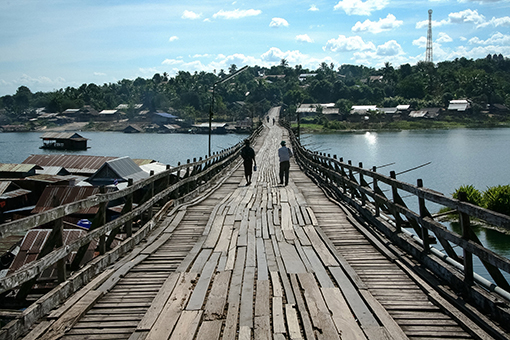 One of my favorite destinations ever! Karnchanaburi is a very charming province that you definitely need to add to your travel plan. Visiting Thailand would never go wrong if you are coming over to this province especially, if you are natural appreciators. You'll find gorgeous waterfalls, historical places, temples, and many more here.
7. Island-hopping down south is indeed bothersome, yet mesmerising.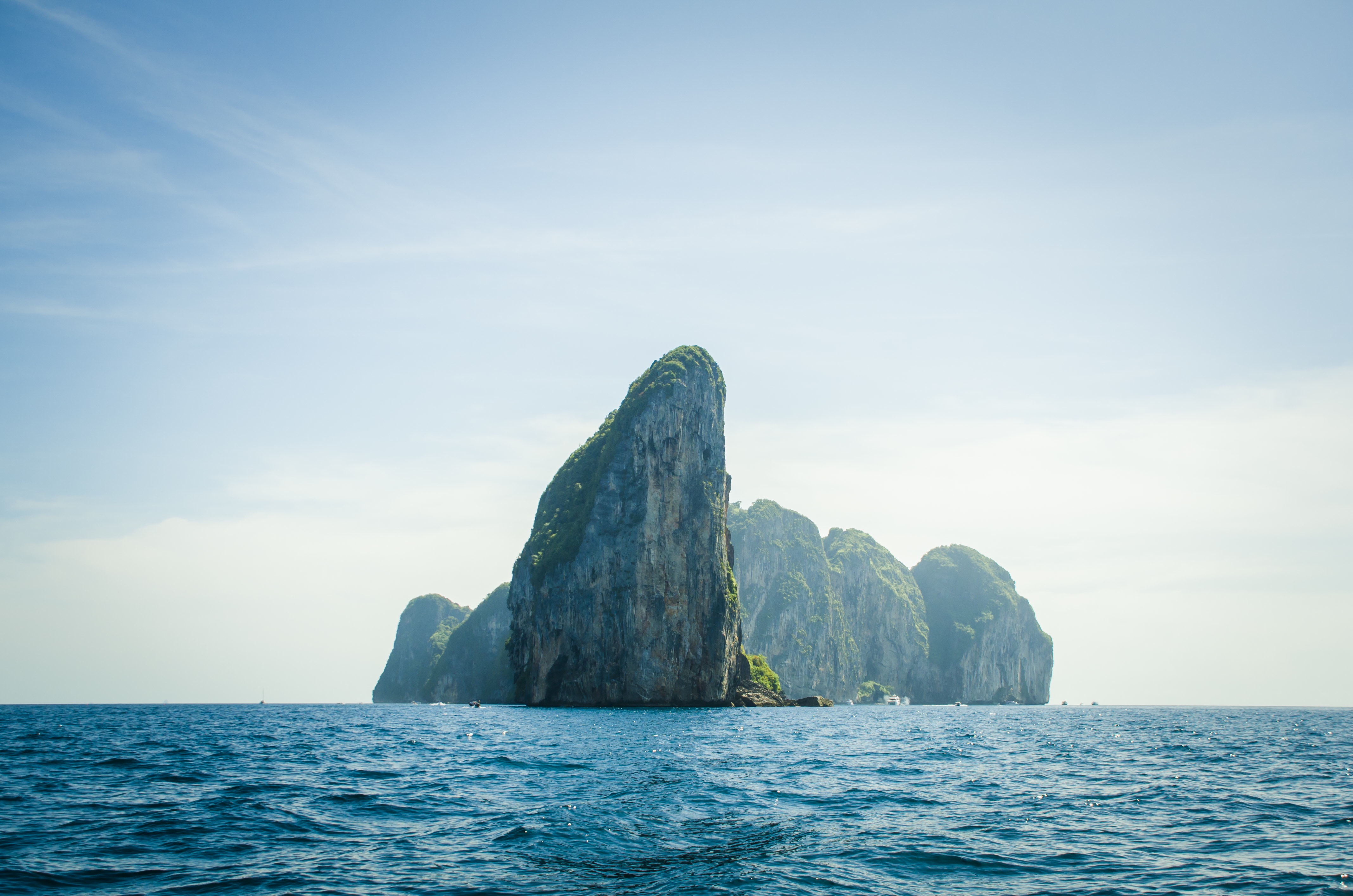 But still need to go there once. Just by looking at this picture below, even if you know some of the beaches or islands in Thailand are very touristy, you'd still be interested to visit there at least once, wouldn't you?
8. Elephants elephants elephants! Just give me a break!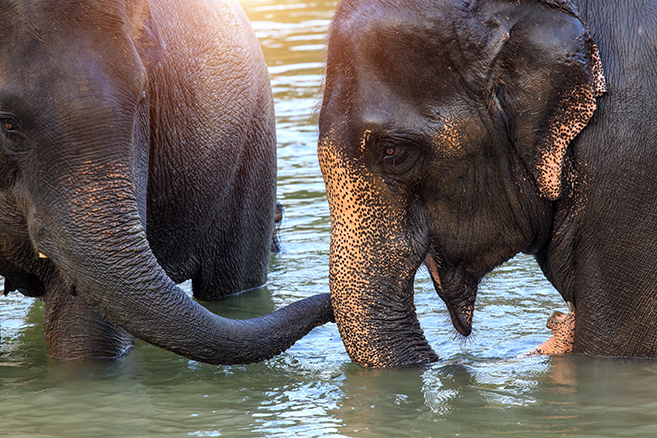 Tell me something I don't know about them….OMG! Aweeeee….How could you resist this little cutie?
9. Tuk Tuk taxi? They're just bad asses…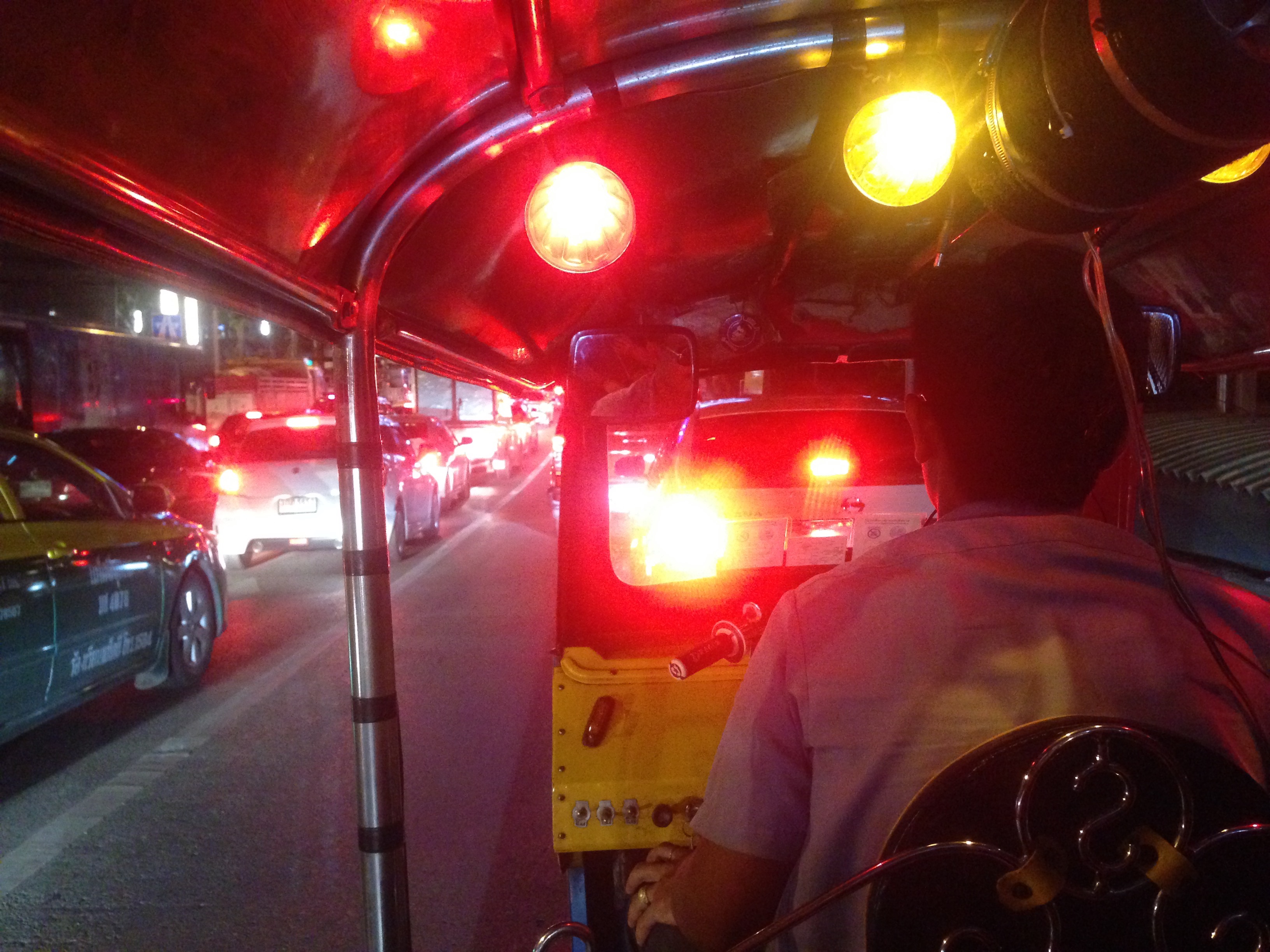 But it was a fun ride, wasn't it? Even though I don't recommend riding Tuk Tuk in Bangkok since there're air pollutions everywhere especially during rush hours, a short ride at night would be be perfectly fine though…
10. Yes, I know Thai cultures. What about it?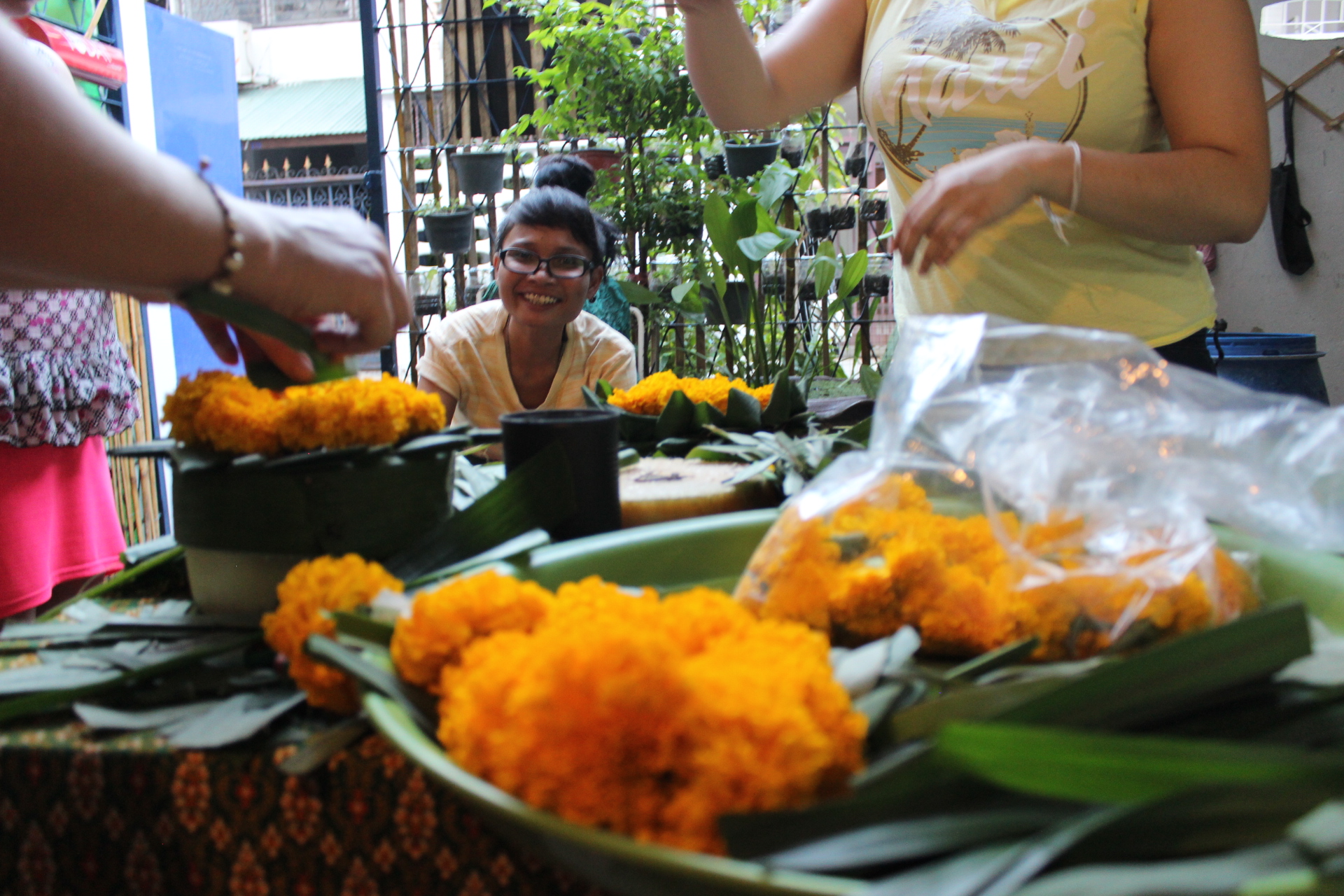 If you have had a chance to participate in any cultural events or festivals such as Songkran or Loy Krathong you will definitely understand more about Thai cultures. Many travelers only get around places without getting to experience the local cultures and the people, so they have no idea how amazing when you talk or do something with the local folks. I joined Loy Krathong workshop last year and it was very impressive. Everyone was helping each other making a flower basket in the evening. Then after dinner, we went to float them at a nearby pond.
11. The old-fashioned way of life? Why bother such a trivial thing?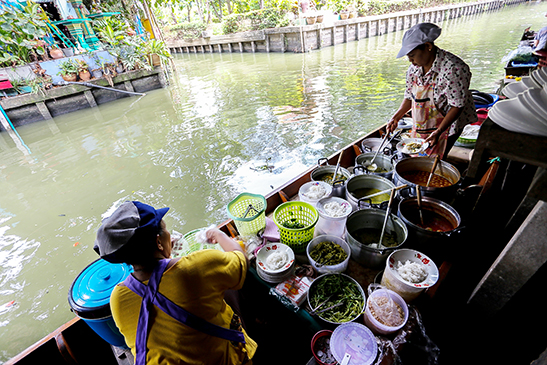 It might look troublesome in a way, but selling stuff on boats was the original way Thai people using to make a living in the old era. So, when visiting Thailand, a floating market is surely one of the most popular choices for travelers to explore the local communities and enjoy the local liveliness.
12. Thai people are inexcusably kind.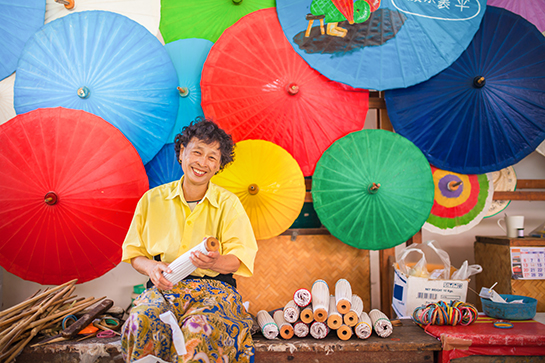 Thai people, especially those who live in lesser known places or small districts, are unexpectedly kind. When visiting Thailand, sometimes it's hard to communicate with locals. Surprisingly, a couple months ago, I was cycling in a small town, called Bang Ka Jao, with my friends and completely lost. The GPS was working as well. But, people in the neighbourhood always rushed toward us and gave us directions/ offered help. It was very surprised and impressive trip ever. This doesn't mean that those who live in a bigger town won't be kind. They're too, but they are not sure if you really do need have. So, never be afraid to ask the local folks for helps.
13. Visiting Thailand is so worth it that you wish to stay longer.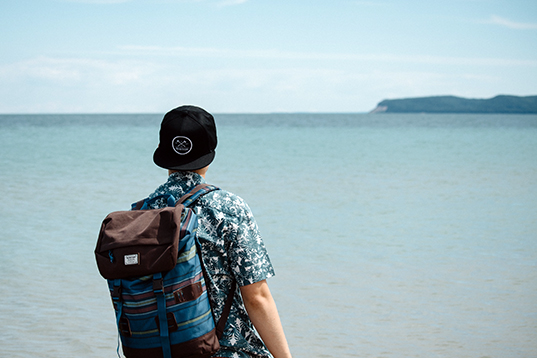 After you've been here in Thailand for a while, you will be like "Sorry, Mom…but there's no way I'm going home (soon). I'm going to hop around places and explore Thailand in different regions, follow natural trails, and make this journey of me visiting Thailand unforgettable" and left your mom speechless. Lol
Comments
comments