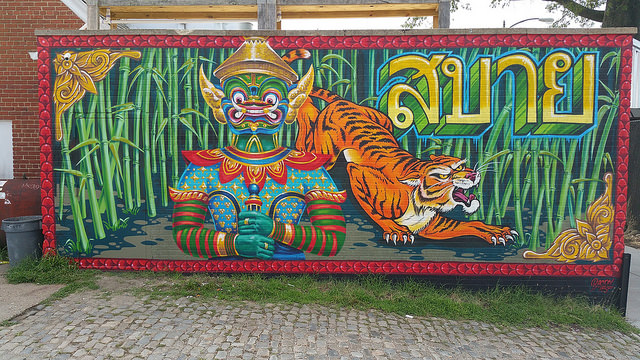 Only got a couple days to stay in town? Not a problem, pals!  Let's me give you some advice on Bangkok:
'What', 'Where', and 'Why'
---
When you traveled long long way from home… What did you miss most about your country?
"Food", was always the first thing, I missed. Especially, if you are from a country where meats, fruits and vegetables are fruitful all year long as in Thailand.
There is no doubt that Thai Food is famous among world citizens. Below is where you can find Thai food in local Thai style with reasonable price.
What: Thai Street Food
Where: Siam Sidewalk (At night will be the best time to explore)
Why: Thai Street Food was listed as top 5 best street food in the world, needless to say anything else.

Must Try
Fried Pork Stick with sticky rice

Mushroom spicy salad

Grilled Chicken with Sticky rice
Address: Siam Square, Bangkok, Thailand
Nearest Train: BTS Siam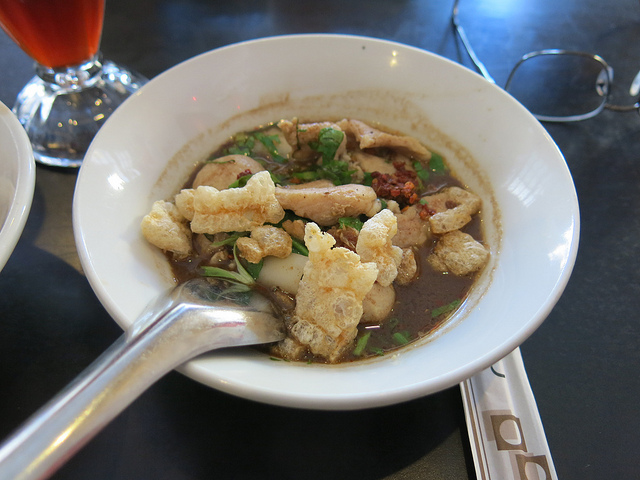 What: Boat Noodle
Where: Khlong Sam San
Why: It's one of the most classic Thai traditional noodles. Boat noodle earned it name because it's used to sell on row boats back when Thailand main transport system was by rivers. Klong Sam San is where the very famous noodle restaurant located.  (Try Boat noodle buffet: )
Address:  Victory Monument, Bangkok, Thailand
Nearest Train: BTS Victory Monument
---
How about Experience? What do you want to know when you were in new places and met new people?
Art and Culture, I want to not only see but experience them if it at all possible. It's wouldn't be a great trip, otherwise.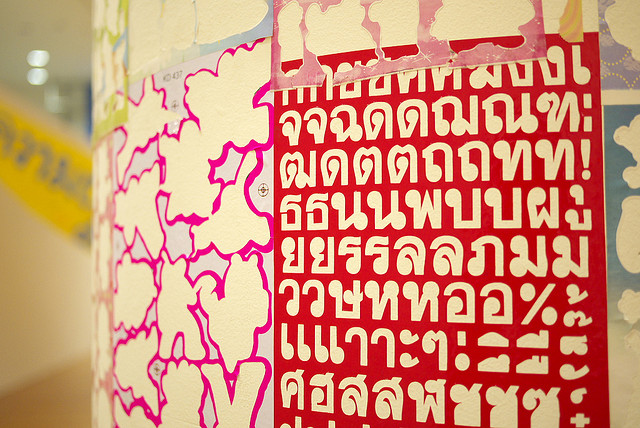 What: Art and Culture Centre
Where: BACC(Bangkok Art and Culture Centre)
Why: It's One of the most important Art Centre in Bangkok: BACC (Bangkok Art and Culture Centre). You will find various collections of Arts in any of it forms depend on exhibition in each period of times. On a good day they would have some stage plays and movies in the house too!
Address:939 Rama 1 Rd., Charoenkrung 72-74 Rd.,, Bangkok, Thailand
Phone: (+66) 2 214 6630
Nearest Train:  BTS National Stadium Station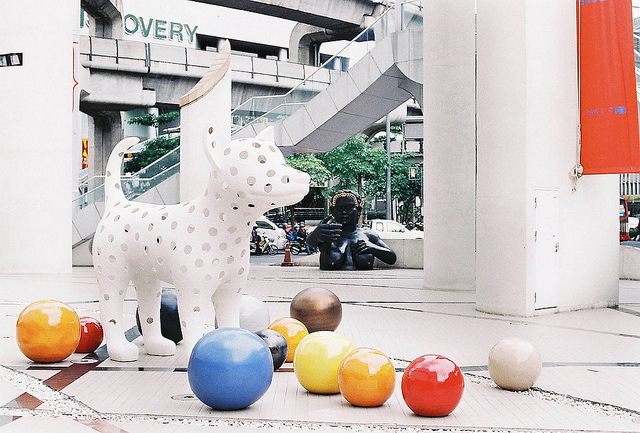 What: Bangkok Gallery Hopping
Where: Bang Rak District
Why: See Thailand through artists' eyes. Bang Rak district is just a few yards away from Sapan Tank Sin BTS station. There, you will find many Thai art galleries not only painting or photograph but also jewelry.
Participating Galleries:
Artery Post Modern Gallery

Artha Gallery

ATTA Gallery

Bridge Cafe and Art Space

Jam Cafe

Kathmandu Photo Gallery

Serindia Gallery

Speedy Grandma

Soy Sauce Factory

Thavibu Gallery

The Ferry Gallery

The Jam Factory
Address: Bang Rak, Bangkok, Thailand
Phone: (+66) 89 143 7216
Nearest Train:  BTS Sapan Tank Sin Station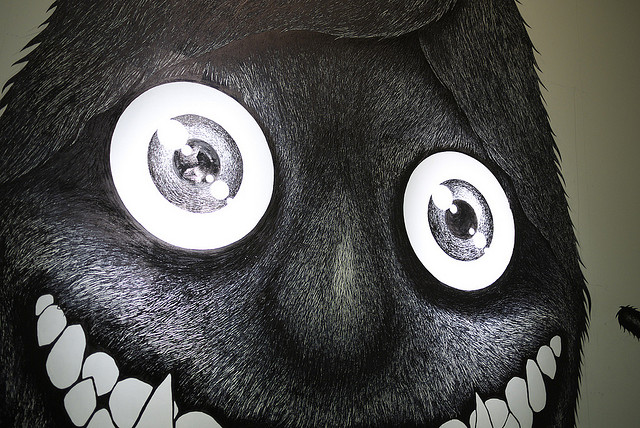 ---
It's been a long day, What would you do?
Going out, of course. What a better way to end the day with the very best 'Night Out' (wink).
Have a blast!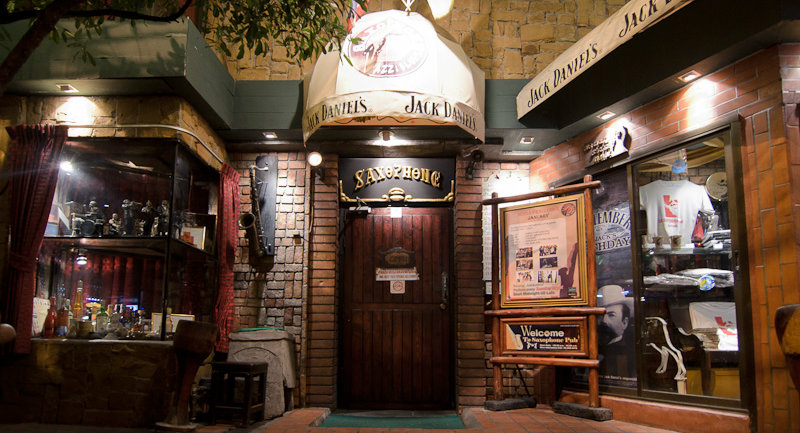 What: Bangkok Jazz Pub
Where: Saxophone Pub
Why: One of the very best Jazz Pubs in Town! Live professional Jazz and blue bands play at 10 pm.  Zip away sassy boozes and seep into smooth music for the night.
Address: 3/8 Phayathai Rd., Victory Monument, Bangkok, Thailand.
Phone: (+66) 2 246 5472
Website: saxophonepub.com
Nearest Train:  BTS Victory Monument  Station
What: Bangkok Irish Pub
Where: Molly Irish pub
Why: Great black beer and football matches on screen all night!
Address: 6 Convent Rd., Bangkok, Thailand
Phone: (+66) 2 266 7160
Website: mollymalonesbangkok.com
Nearest Train:  BTS Sala Deang Station
---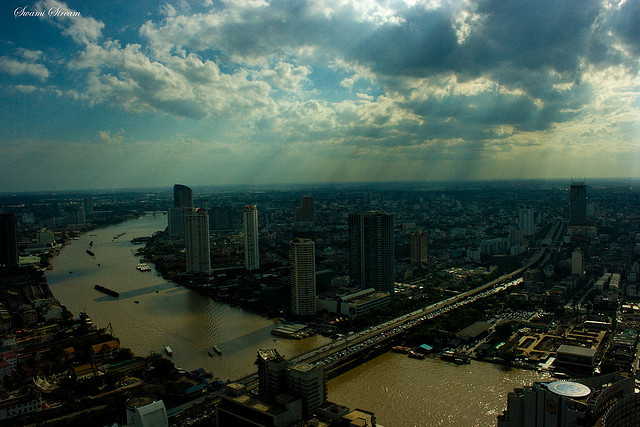 There's no big city in the world like Bangkok and it is a challenge to wrap up Bangkok in a day or two.  However, It doesn't mean that it's cannot be done!
"If there a will, there is a way" They said.
Now, you got at least some guide lines, there is "The way" off you GO!
Want to add some spin to your trip? Travel with local and collect both experiences and friends.
Comments
comments