To explore some iconic markets in Bangkok, their local communities, and their iconic products is the most fun when it comes to shopping in Thailand
Not only you will get to observe the neighborhood and enjoy the local vibe, you will get to experience and see different things, learn the local cultures, and respect other people more. Let's check out some of these markets in Bangkok around Phra Nakhon district here.
1. Phahurat Textile Market (พาหุรัด)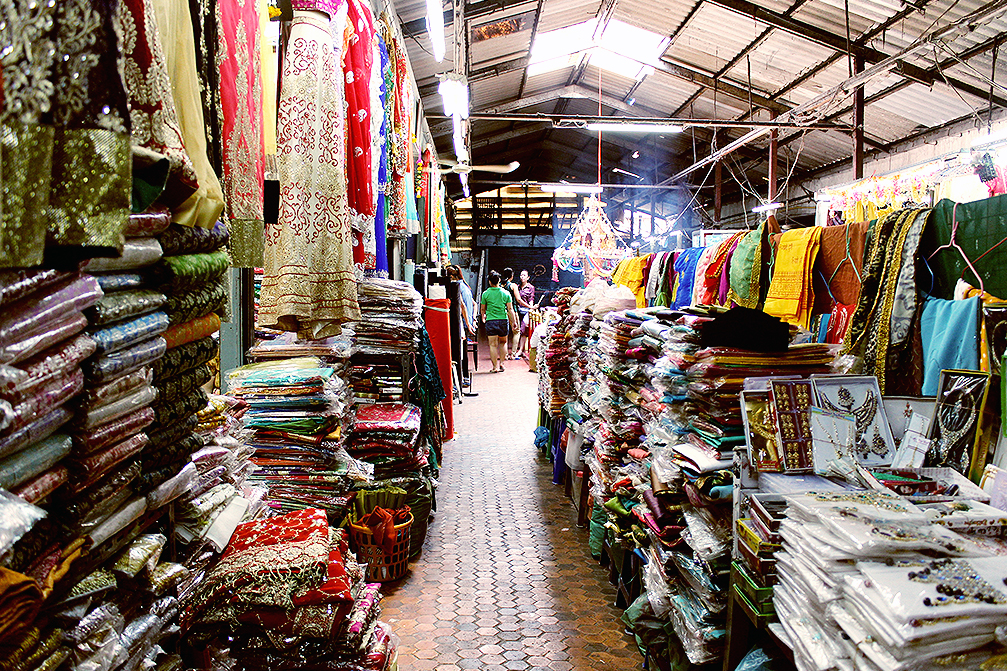 The area was once a home of Vietnamese immigrants back in the late 17s. More than a century ago, a Sikh community has settled down and established their textile business here. Observing the local way of life here is fun, and unlike many markets in Bangkok or in Thailand, where Chinese culture has influenced and dominated one's area, Phahurat is still a cultural community of the Sikh's descents, Hindu, and Muslim.
2. Pak Khlong Talat (ปากคลองตลาด)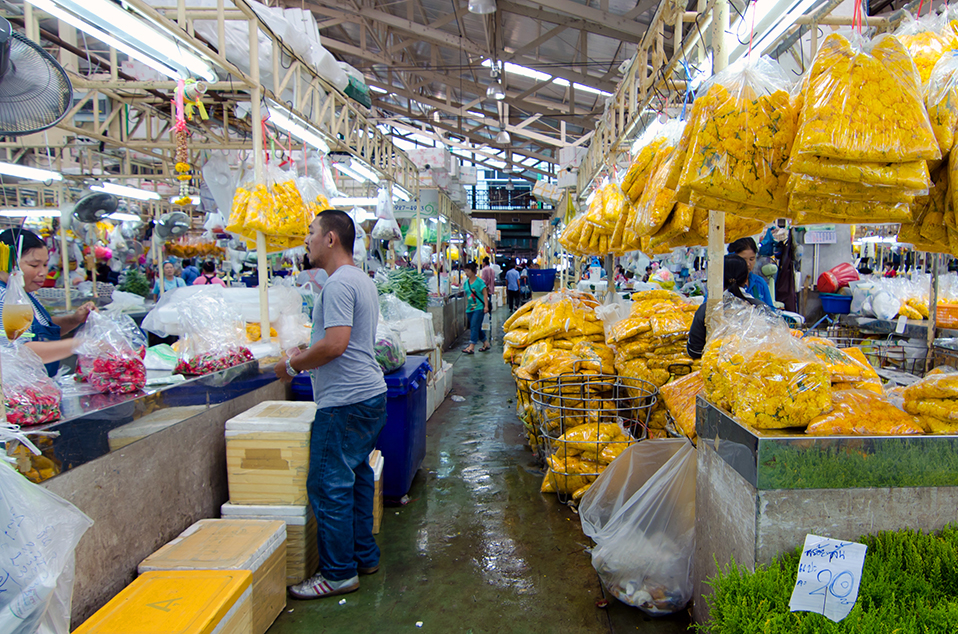 The name if the market literally means 'the market by the canal's mouth.' Pak Khlong Talat is one of the oldest and biggest flower markets in Bangkok. You can see tons of flowers and floral decorations, are sold vastly throughout the area. Although the market is open 24 hours and 7 days a week, the busiest period of the day are in the very early morning when all the suppliers (from nearby provinces) are delivering their freshest flowers.
3. Sampeng Lane Market (สำเพ็ง)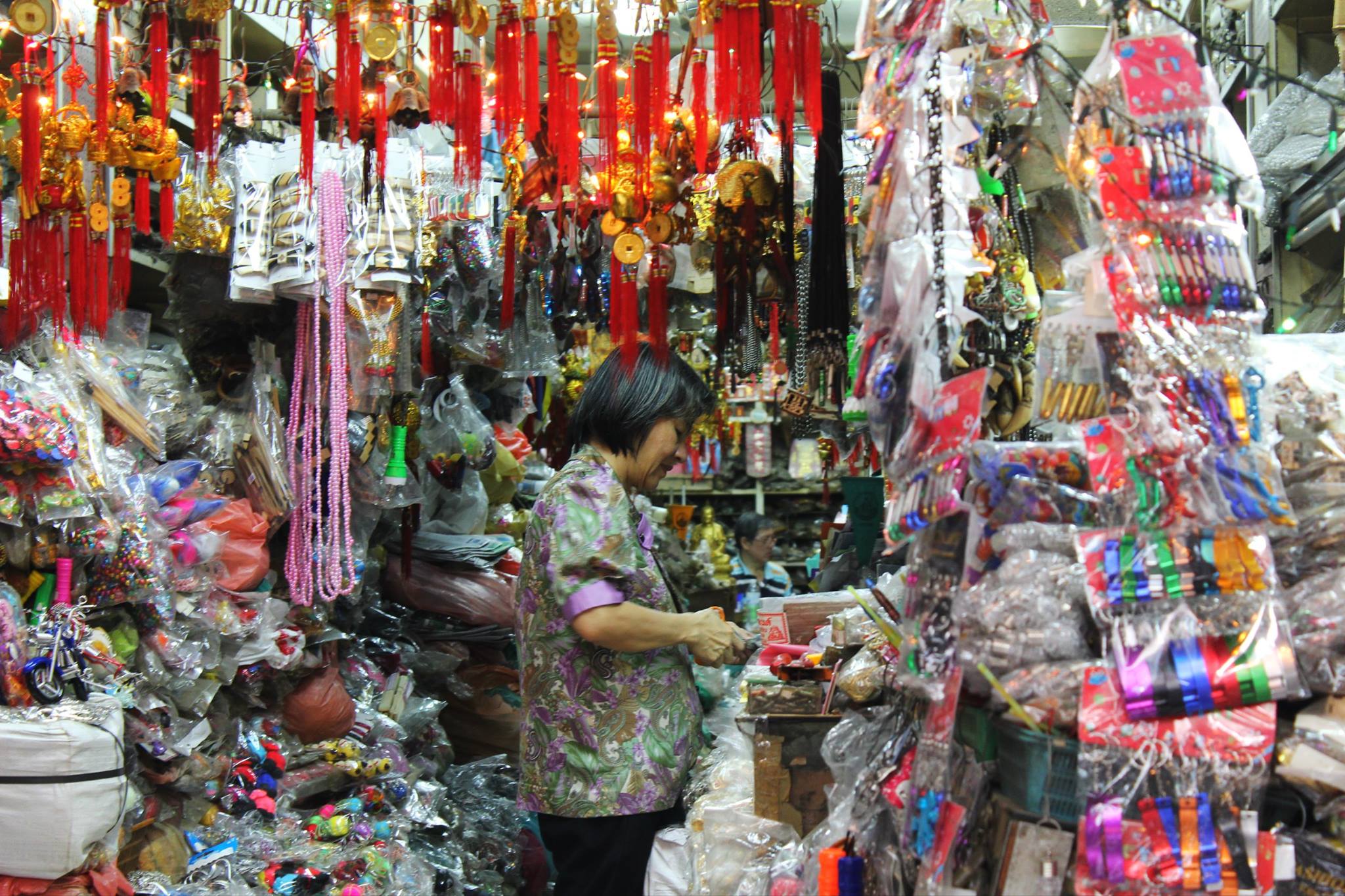 Need some gift ideas? Sampeng is your perfect place-to-be. Like Pak Khlong Talat, Sampeng is also one of the oldest and biggest markets in Bangkok, filled with gifts and accessories. You can also observe the vintage buildings and the old way of life there. If you are looking for some cute presents (i.e earrings, necklaces, dolls, watches, bags, party decorations, many more) with wholesale prices there is any other place better than here.
4. Wang Burapha (วังบูรพา)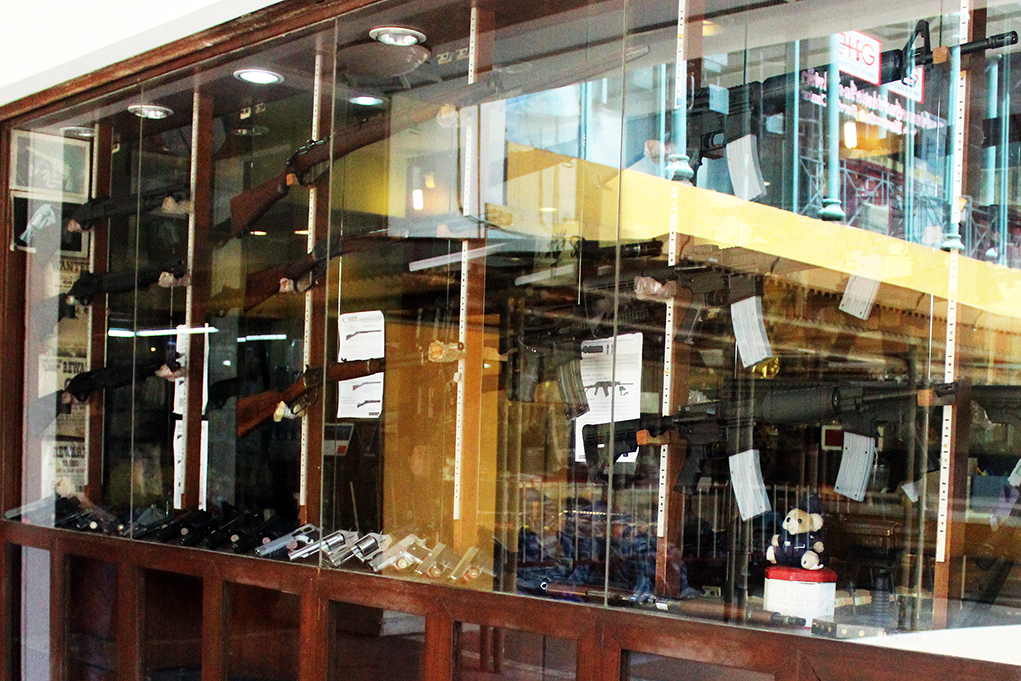 Next to Phahurat and The Old Siam, you will find many firearm shops along both sides of the street. The shops sell various kinds of guns, from small ones that suit for ladies to vintage ones every antique collectors love. Walk around and check out some cool guns here are cool since these are unusual things you don't get to see very often. But, not anyone can simply walk to a gun shop there and buy a gun. You will need to show your certificate in order to purchase and own a gun though….
5. Saphan Lek (สะพานเหล็ก)
source image from bangkokbiznews.com
Hundreds of games, toys, and animation figures from Saphan Lek (or Iron bridge) used to be in small alleys along Ong Ang canal. Until the end of 2015, the shops had to evict to new places for a big clean up and for a better environment. Some moved out to a nearby mall or any places else of their choices. Now, you can find +600 games & toys shops again at Mega Plaza mall nearby the canal.
6. Sua Pa (เสือป่า)
source image from manager.co.th
You think buying phone cases and other cellphone accessories from MBK is the best deal? You are totally wrong. If you like to change or decorate your cell phone Sua Pa (means Wild Tiger in English) is going to be a heaven for you. You can walk around the market and grab the best of the best deal for phone stuff such as, key chains, plastic screens, covers, and cases, etc.
7. Ban Mo (บ้านหม้อ)
source image from travelfish.org
If you like to explore new digital items or invent some cool robots that will require some specific tools. Ban Mo is like Thailand's Akibahara with thousands of electronic tools and gadgets. From light bulbs and adapters to walkie talkies and calculators, you can find all digital/ electronic stuff possible here. The only one concern about Ban Mo is to check carefully the products and the price. Don't just buy an iPhone charger or a speaker just because you think this one shop has the best deal.
Comments
comments