What else could be your things to do in Pattaya rather than sunbathing by Pattaya beach and drinking beers?
1. Go cafe hopping
Coffee lovers, anyone? It's not only Bangkok and Chiang Mai, but Pattaya is also another city that has many cool cafes waiting for you to check out. A serious coffee drinker like myself will never skip cafe hopping for all the interesting things to do in Pattaya!
source image from chillpainai.com
2. Walk around Nong Nooch Garden
Not many people know about this place since it's located a little further away from Pattaya (approximately 20 minutes of driving). Nong Nooch Botanical Garden offers a stunning alternative from Walking Street and other well-explored places.
If you are in Pattaya or nearby, you definitely have to visit this place. Exploring around this Sanctuary of Truth is absolutely one of the best things to do in Pattaya. Enjoy the day observing the site, participating in local activities, and checking out their woodcraft workshop.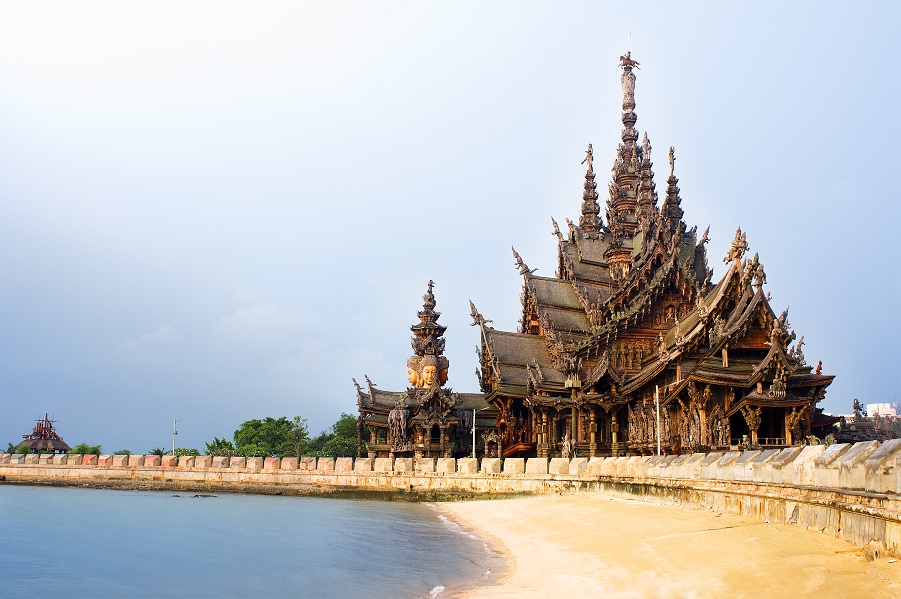 4. Chill out at Na Klua Beach
Pattaya is famous for its walking street and the beach. However, they can be overcrowded. If you are looking for a quality time on the beach, then Na Klua Beach is the one for you. It's more beautiful and also less touristy there. One of the underrated Pattaya beaches, travellers often go there to enjoy some water activities and enjoy the serene vibe.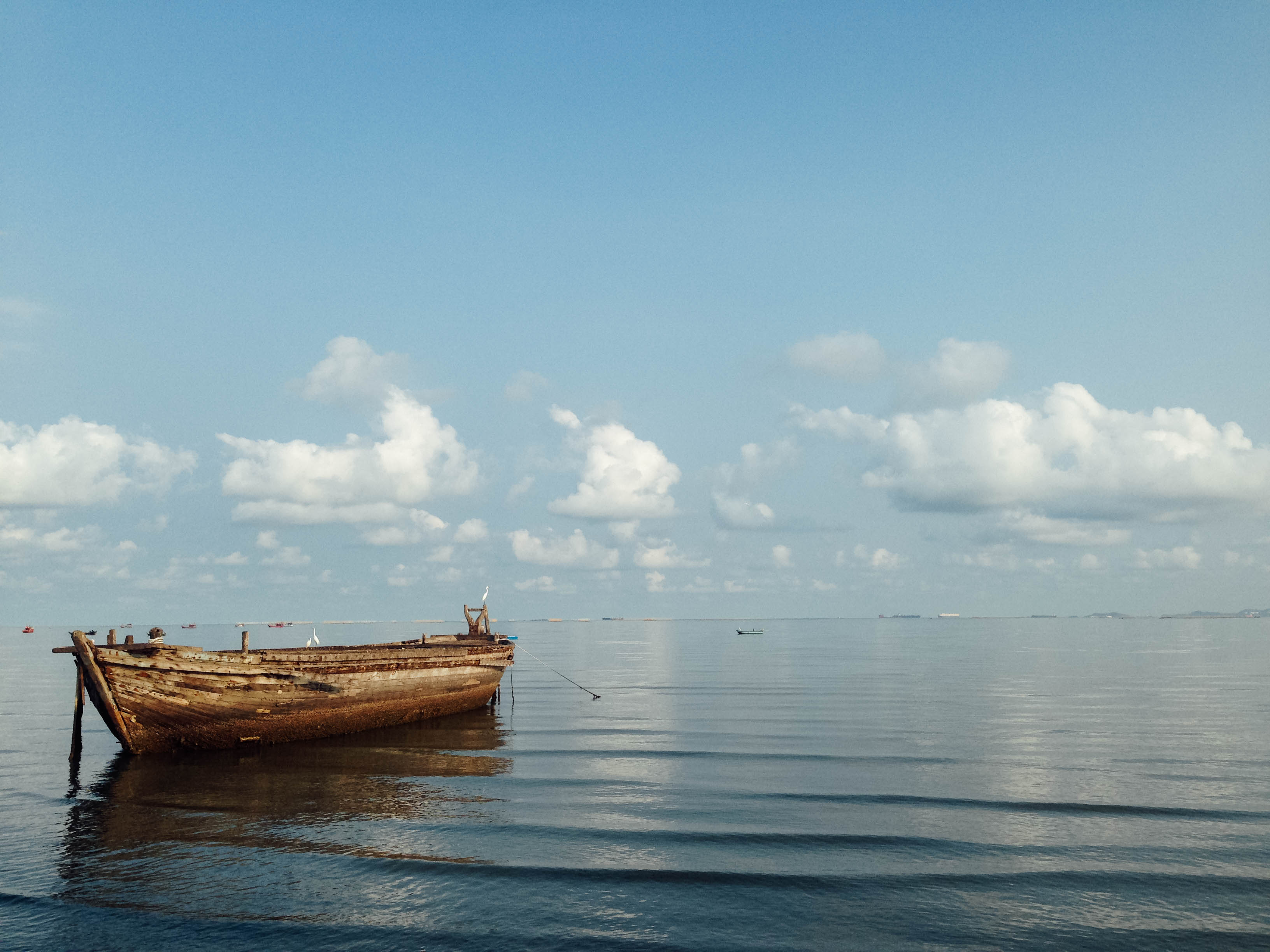 source image from pantip.com
Travelling in Pattaya doesn't necessarily mean that you have to stay inland, right? Let's go snorkelling in nearby islands like Coral Island and Sak Island. There's no need to travel all the way down south. You can explore the underwater world and discover some beautiful sea creatures right here near Bangkok!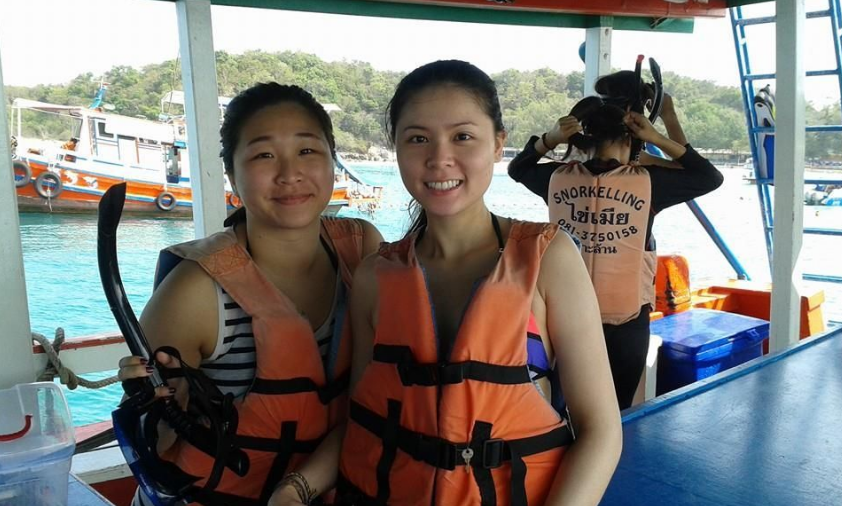 6. Check out Pattaya's iconic viewpoint
Checking out this place is highly recommended. There is a chic cafe at the viewpoint where you can enjoy drinking a good cup of coffee while watching the gorgeous panoramic view of Pattaya and its shore. The site is located on Phra Tamnak Mountain, where you can also do some soft trekking up to the point if you're on the adventurous side.
source image from edtguide.com
7. Cycle around Silver Lake Vinyard
If Singha Park is the place to be in Chiang Rai, Silver Lake Vineyard is the Pattaya equivalent. You can enjoy your quality time there by cycling around and participating in a winery workshop as if you are in the West!
View this post on Instagram
8. Pay respect at Khao Chee Chan 
Not very far from Silver Lake Vineyard lies Khao Chee Chan. Khao Chee Chan was engraved with a Buddha image and bestowed to His Majesty King Rama IX during his 50th year of coronation. Yannasingwararam Temple is located right next to Khao Chee Chan. Apart from its beautiful architectures, the temple focuses mainly on buddhism practices and a sustainable way of life.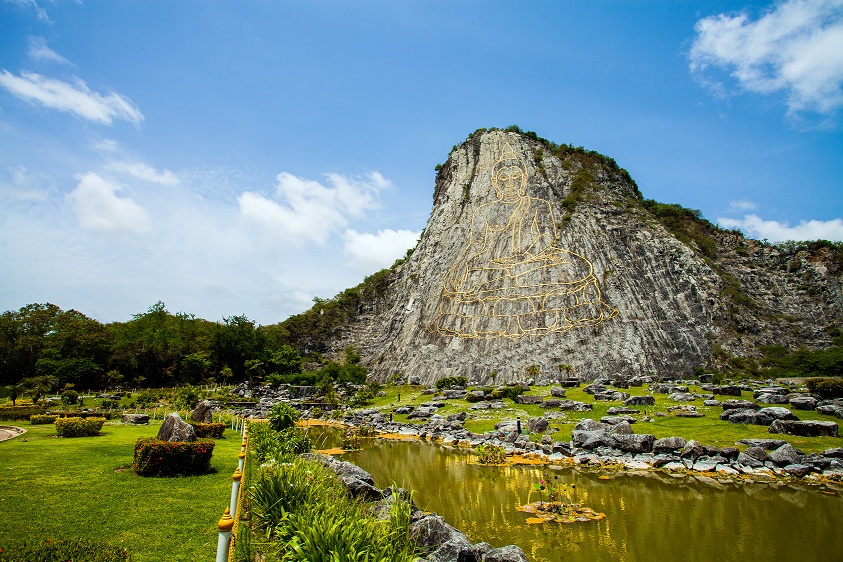 A tranquility of one's mind can be found in this very place. Bang Phra Reservior is surrounded by greenery. The atmosphere is very beautiful, and it makes you realize how simple your life can be. Enjoy cycling around the place, have a picnic with your homemade dishes, and enjoy bird watching while you're there!
View this post on Instagram
Here's a fun way to escape from the busy, overcrowded Pattaya. Take a boat ride from Bali Hai pier, and you will reach Koh Lan before you know it. One of my favourites things to do there is beach-hopping by renting a local motorbike and driving around the island. This is one of the best ways to discover your favorite hidden beach(es) around Koh Lan island.
Originally written by Kate
Edited by Jug on July 26, 2019
Comments
comments