Experiencing Thailand Floating Market
Thailand Floating markets are quite popular for both travelers and Thais. They're filled with local surroundings and vibes which you could never find them any department store. Everything is more affordable. A Thailand floating market also has many varieties of delicious foods and desserts, fresh produce, and handmade goods. Once we are there, we can feel the local liveliness and get to learn the local way of life along canals/ rivers.
Would you like to have a local friend take you to a floating market and show you around? If the answer is yes, then, let's take a look and check out these local 1-day trips with a budget below. For the full guide to floating markets, check here.
Ready? Let's begin!
---
1. Bang Namphueng Floating Market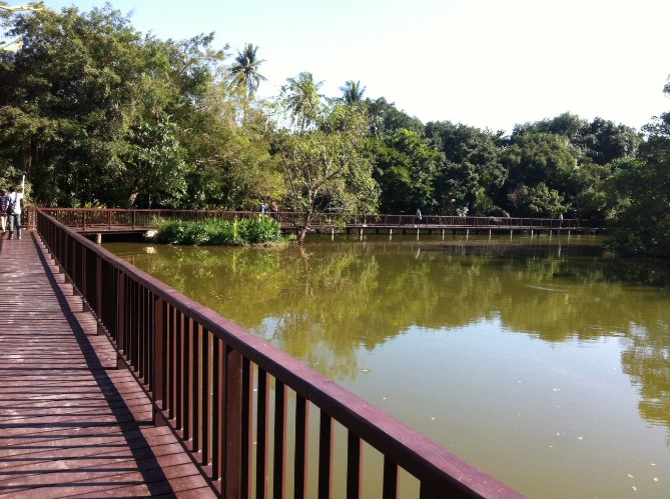 Bang Ka Chao has become one of the most popular destinations for cycling because the district is surrounded by trees and there aren't many cars passing by. There are many local places for you to explore; the Siamese fighting fish museum, central park, a Thailand floating market, etc. The people, there are very friendly. You will absolutely love this place.
2. Artist's House at Khlong Bang Luang & Taling Chan Floating Market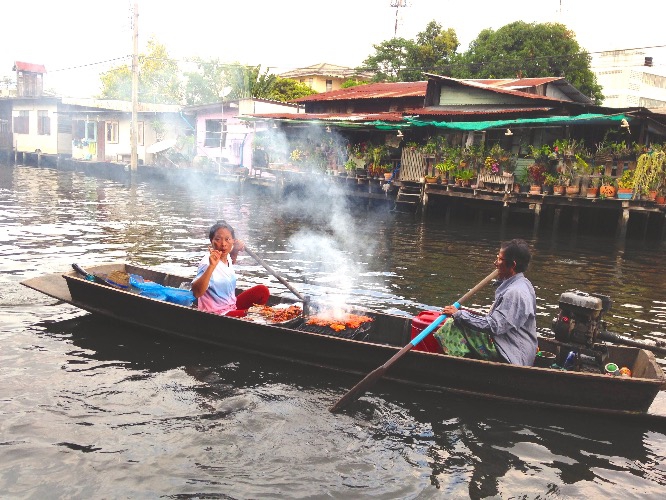 Spend quality time sightseeing local communities along canals by boat. You will be visiting the Taling Chan floating market (one of the most famous Thailand floating markets) to observe the local way of life, then, going to Artist's house to see a traditional Thai puppet show.
3.

Travel Bangkok-Ayutthaya by train and bicycle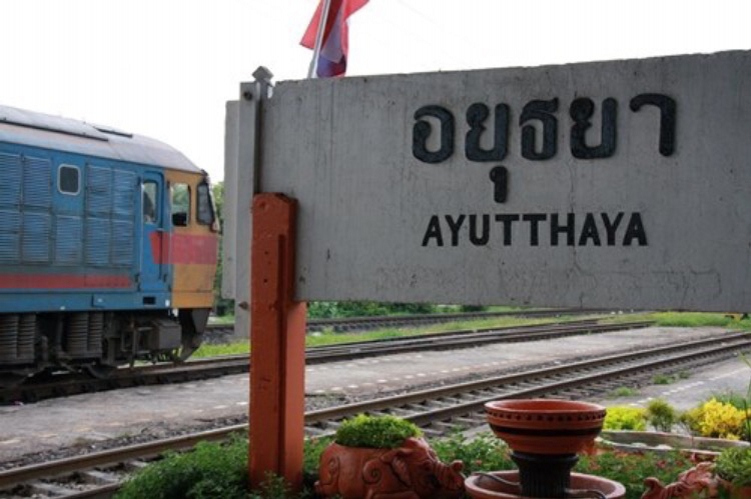 An absolutely lovely trip you must not miss. Take a train from Bangkok to Ayutthaya, then cycle around the historical province; the famous ancient city, a floating market, etc. You will also take a boat ride, grab a local yumminess, watch traditional performances, and many more.
4.

Klong Lat Mayom Floating Market: The Best Floating Foods Market in Bangkok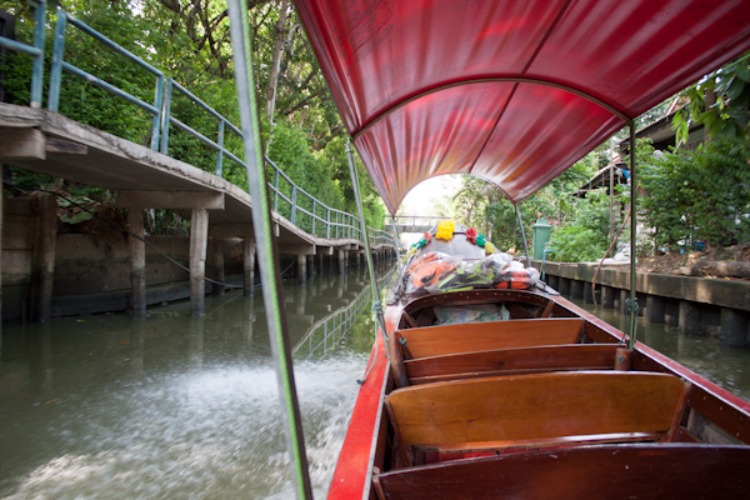 Thailand Floating Market is everyone's favorite. Not only they are food havens but also filled with locals' lifestyles and cultures. For this trip, let's visit the Klong Lat Mayom floating market, which is one of the oldest floating markets in Bangkok. The market is unlike other famous markets. It's less touristy, yet charming and full of local liveliness.
5.

Umbrella Market Trip
Have you ever strolled, shopped, and eaten next to a railway while a train passes by? This unique local market is located along railway lines. Travel from Bangkok to Rom Hub Market, also known as the Folding Umbrella Market, located at Mae Klong Railway Station in Samut Songkhram province (72 km from Bangkok). Rom Hub is a truly distinctive market, as it sits right on an active railway track. Afterward, you'll explore various other markets such as Don Wai Market, Don Hoi Lot, and the famous Thai floating market, Damnoen Saduak.
6. Charming Mae Klong: Authentic floating market and temple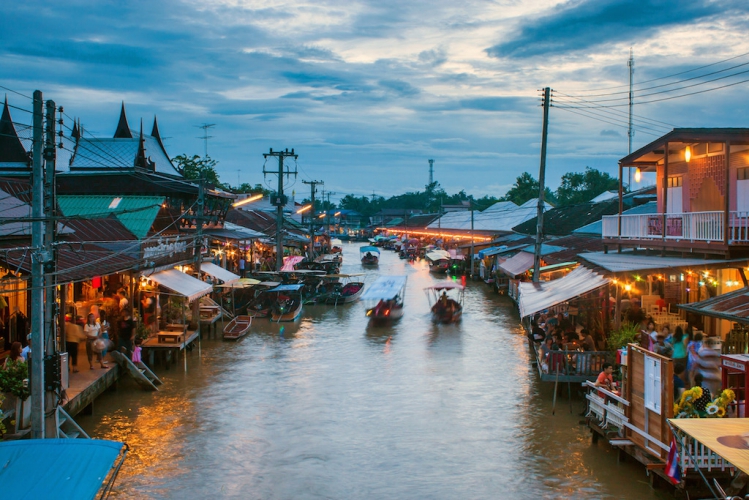 A quick escape from the concrete city of Bangkok. and visit Thailand floating market in Samut Songkram where you will have a chance to visit local/ ancient temples and a famous floating market called Amphawa. There is a traditional Thai musical instruments museum, located in a temple. The others have their own unique points which you can't miss. Then, move on to markets in the afternoon, feel the countryside vibe, and be inspired by each market's beautiful scenery and its people.
7.

Explore the Life of Local People at Ban Bang Phlap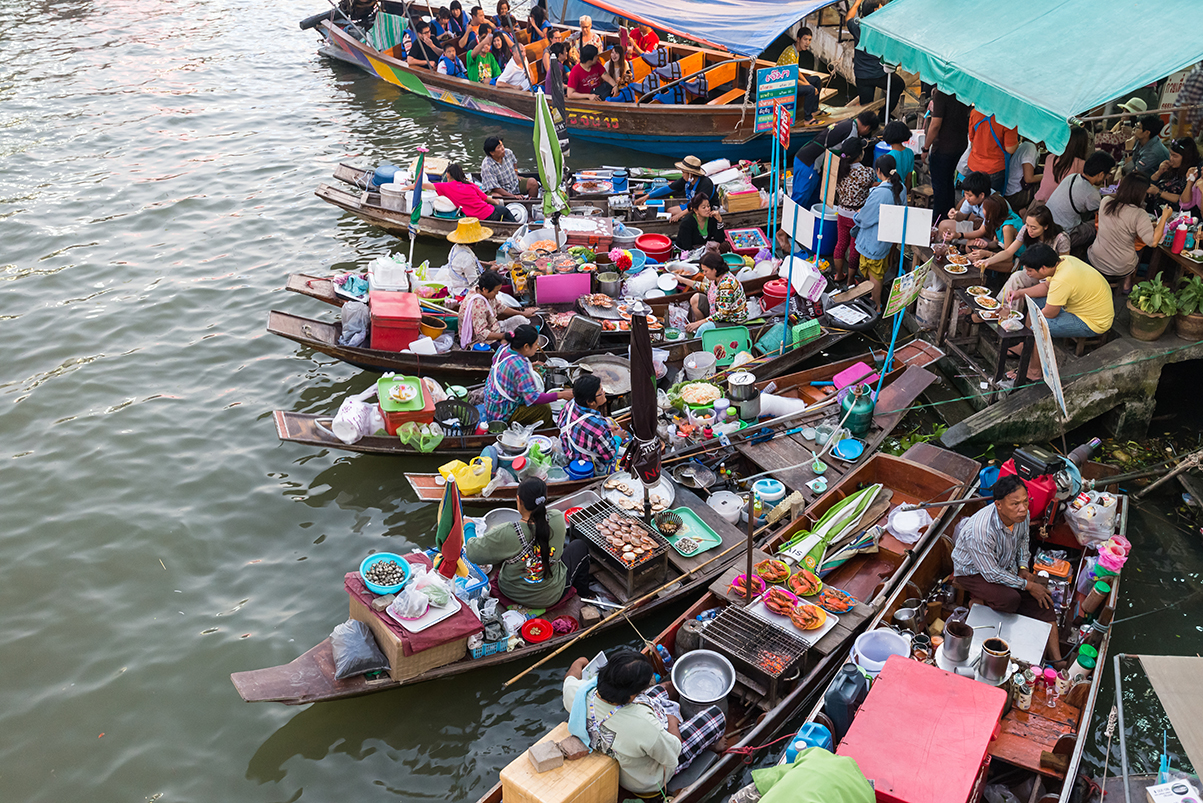 Ban Bang Phlap is a remarkable floating market in Thailand, located in Samut Songkhram, not far from Bangkok. At Ban Bang Phlap, you'll enjoy various activities such as biking through the local area, visiting the nearby floating market, and participating in workshops at local craft stores. Experience traditional Thai local cultures at Ban Bang Phlap.
Comments
comments