Travel like a local? What is it?
Life is too short not to be on your feet and explore the world beyond the horizon. Of course, anyone can travel. Everyone can go on a vacation. But, to travel like a local is to experience the culture differences from that certain country, to see what they see, and to understand what they do. It's something special as it makes every second of your journey memorable, help you learn something new, and let you see the world in different angles.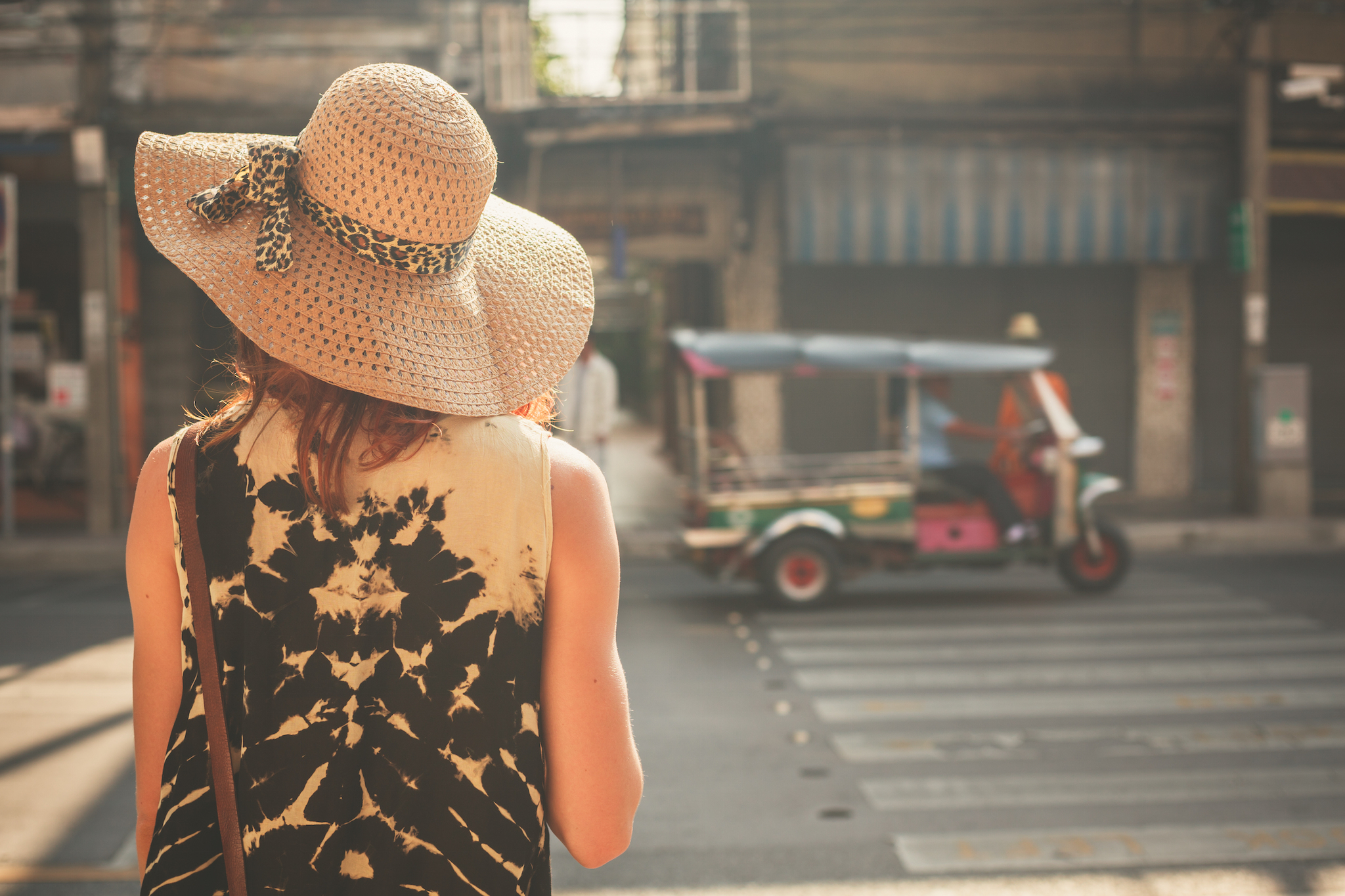 In the Land of Smiles, Thailand, there are tons of things which have been taught or passed on from generation to generation which are quite unique and made Thai people who they are now. Stuff like traditions, cultures, or beliefs are unusual in the eyes of foreigners. So, how exactly can you learn or understand Thais? You don't have to stay in the country for years or learn Thai language in order to understand them. Here are 7 best advices on how to travel like a local in Thailand.
1. Have an open-minded with an open-hearted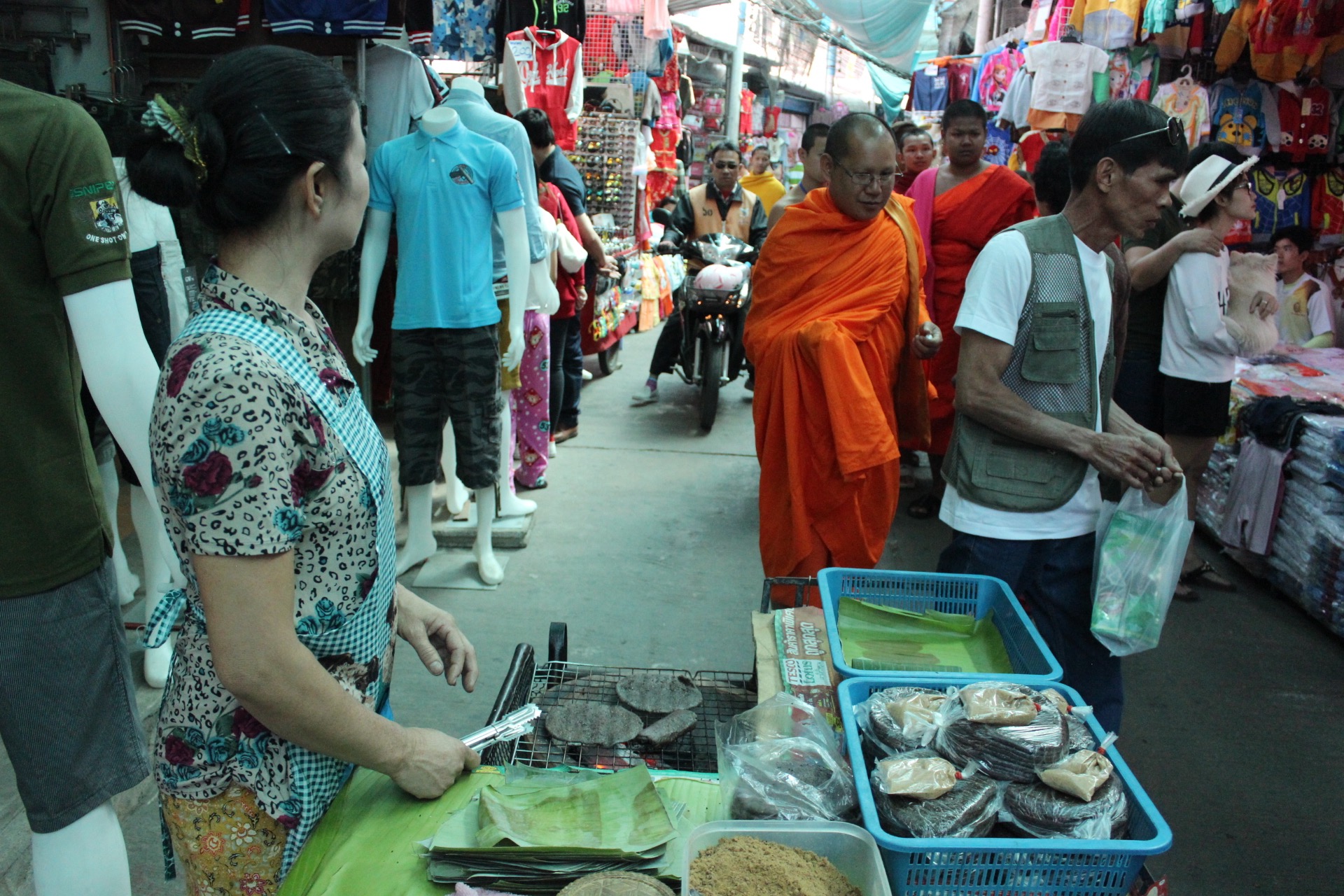 First thing first, you will need to open your mind and heart to learn new things …well… you will definitely learn something there, even if you don't want to…hahaha…but to be able to accept culture differences is the good beginning for everyone who would like to travel like a local.
2. Roam Around! Discover the unseen sides of the land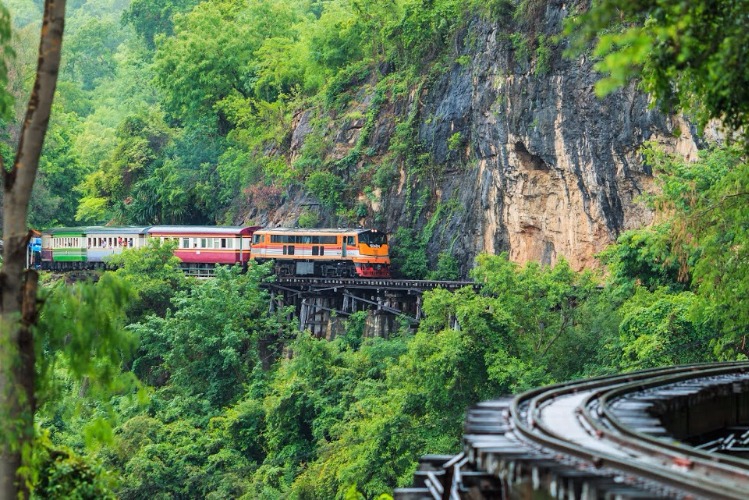 Though I said to roam around, it's kind of hard not to plan anything when traveling. I would say you do plan something beforehand and stick with it, but set one day as your wandering day. Just roaming around, strolling along, and observing local communities. When you have no plan, you will naturally see other things around you; the local way of life, beautiful surroundings, busy streets, food vendors, etc.
 

3. Learn their history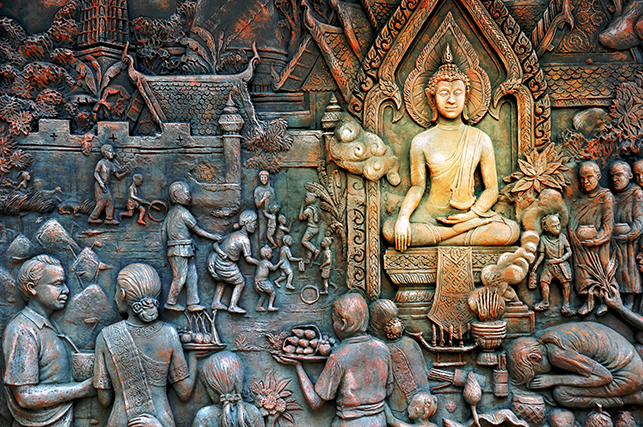 For those who are interested in Arts and history, this one will be just a perfect fit for you. Like what Martin Luther King, Jr. stated 'We are not makers of history. We are made by history.' The fastest way to understand what Thai people are and what they used to be is to learn their history in many aspects of your interests: architectures, textiles, performance arts, traditional music instruments, literature, etc.
4. Blend in. When in Thailand, do as the Thais do.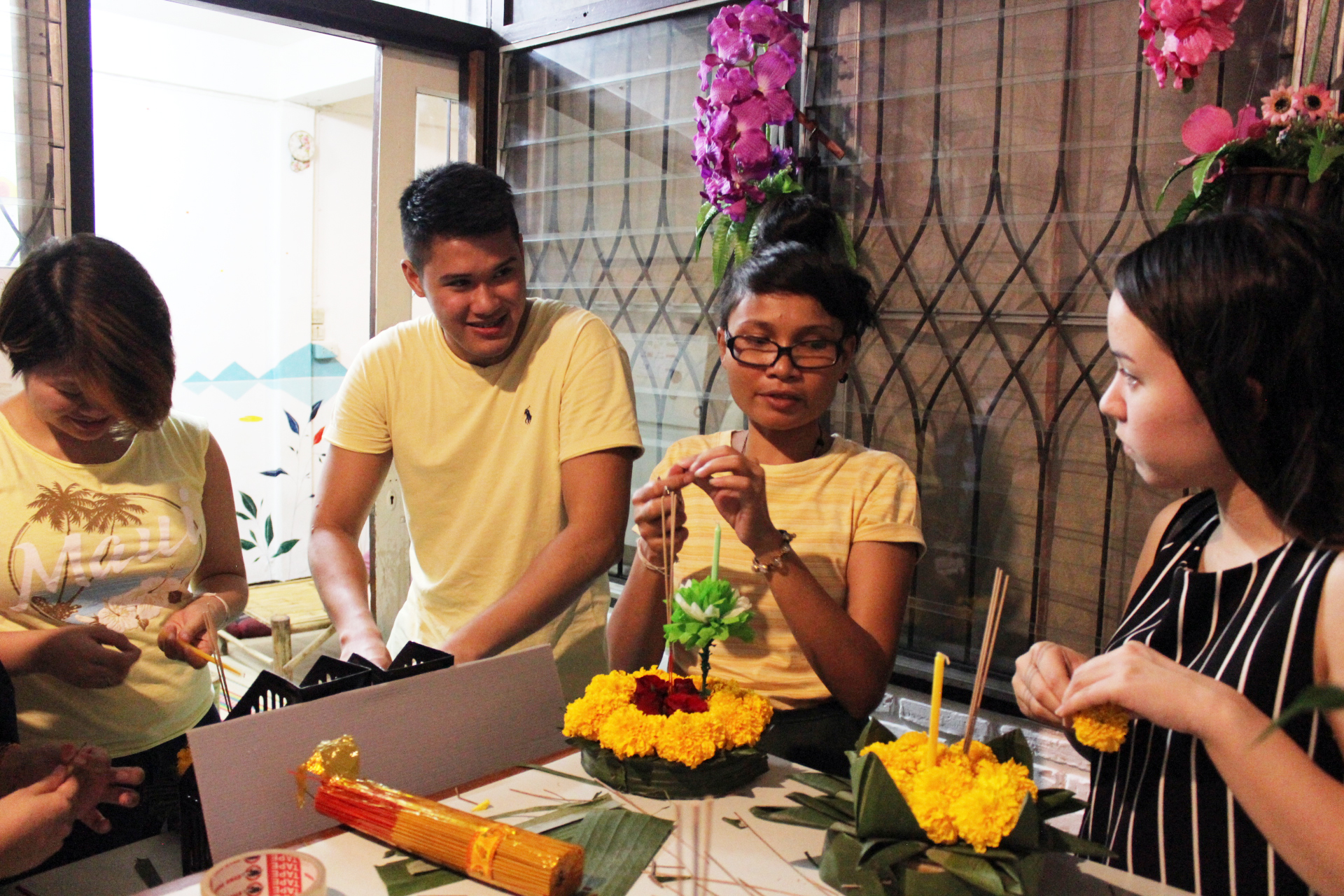 What is the most fun part when traveling abroad? I don't know about yours. For me, to be able to actually get your hands on things Thai do is not only enjoyable, but also is the easiest way to immerse yourselves into Thai culture. There are many things you can do, here in Thailand to learn the local culture including a Thai cooking class, a Muay Thai boxing session, a handicraft workshop, etc.
5. Participate in many local festivals or activities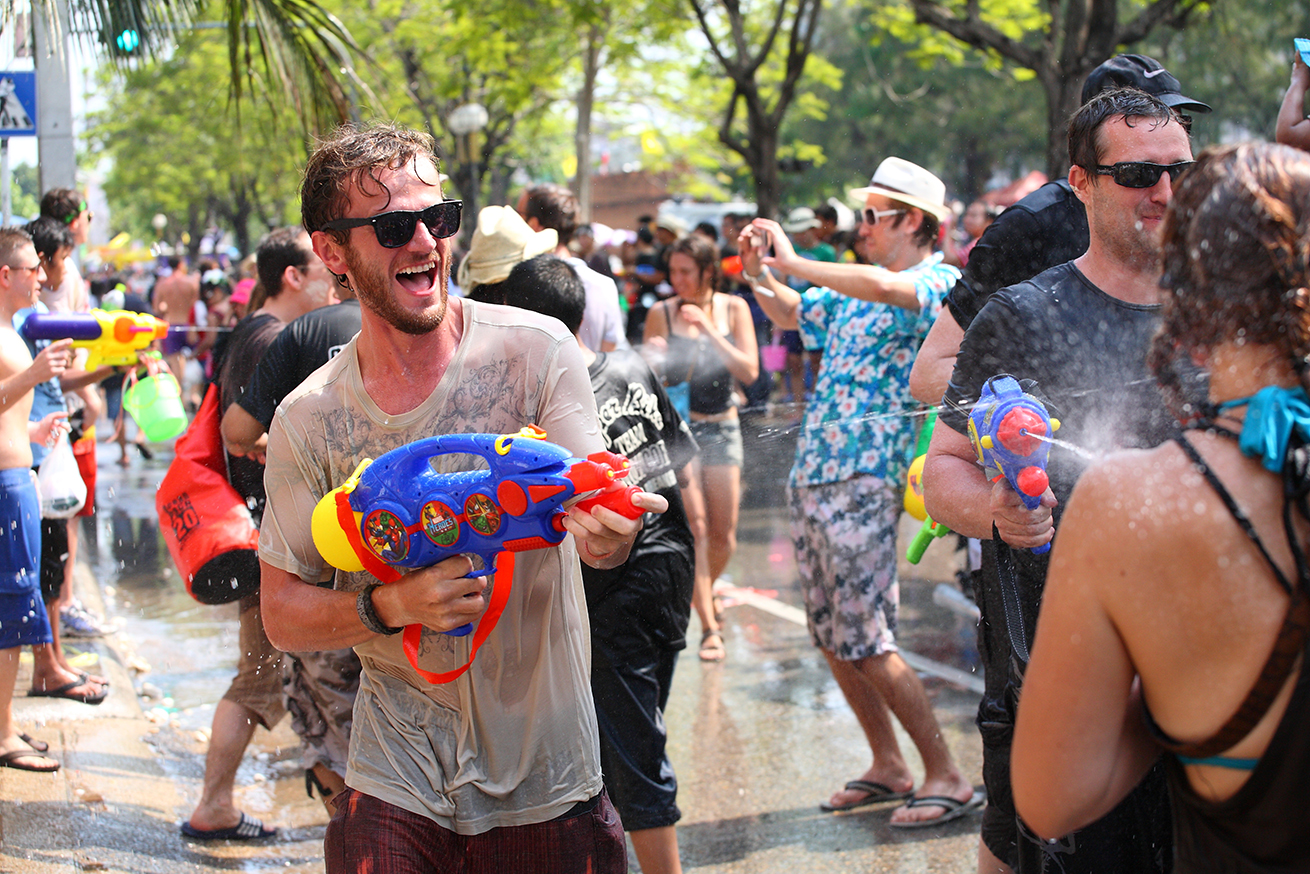 To travel like a local, joining local festivities is also a big part for every experience seekers. Any fiestas that would help you get in touch with other travelers or locals like, Songkran, Chinese New Year, Vegan festival, Loy Krathong, etc, or any small gathering events namely, cooking sessions, pop-up markets, cycling events, mini marathons, and many more… Oh you can also look for a local 1-day trip from a website like ours and get to have a local company to show you around town (commercial time… lol)
6. Make new friends with both fellow travelers and the locals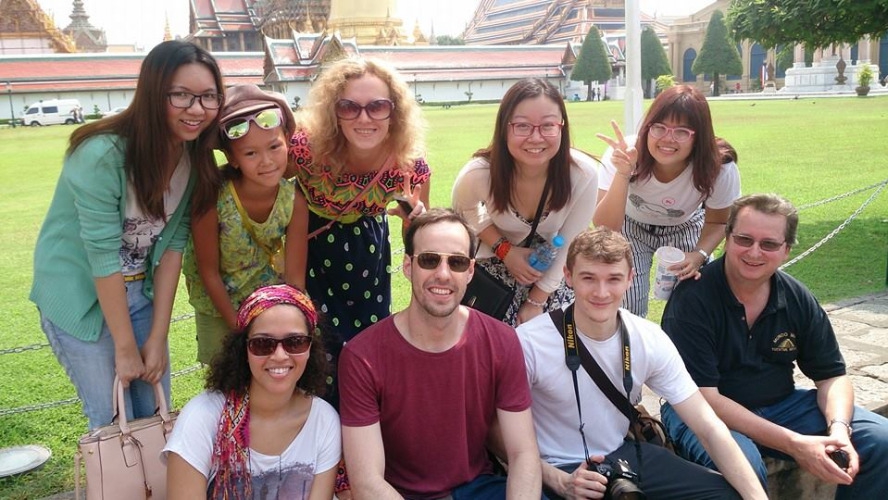 From this point, if you still don't have any new friends or get anywhere near 'traveling like a local' I suggest you to go out and meet new friends with both Thais and foreigners. Even though you have a travel buddy coming all the way with you from your home country, meeting some locals or someone that share the same passion with you would surely be a big favor to your journey. How exactly can I meet someone new? Join FaceBook groups (like South-East Asia Backpacking, Thailand, Cambodia, Laos and Vietnam Backpacker,) check out a couple travel forums (i.e. TravBuddy, TravelFish), or again…look for local day trips (like ours of course! lol)
7. Volunteer!
Last but not least, if you wish to travel like a local and would like to go for the extreme (lol not really) I would recommend you to do a voluntary work because not only you can enjoy your stay like a local but also get to dedicate yourself and do some awesome works to a community. There are many places that offer voluntary jobs from both non-profit and profit organizations. Like this one on the video above, you works voluntarily at an elephant camp in Chiang Mai. You can check out volunteerthailand.org to learn more about participating in voluntary jobs in certain areas of Thailand.
Comment and let me know what you think is the best way to enjoy your journey abroad, to create an unforgettable memory, or to travel like a local.
Have a nice day,
Cheers
Comments
comments