Christmas in Thailand doesn't actually have any snow. But on the plus side, you will feel the warmth of Thai people!
All jokes aside, Christmas isn't actually an official holiday in Thailand. However, there are loads of ways to celebrate Christmas in Thailand for those who want to escape the cold. At this time of year, you can see shopping mall staff donning Christmas hats, and Christmas songs blasting from the speakers. But other than that, what are the reasons celebrate Christmas in Thailand?

We are here to answer you just that!
1) Start Your Christmas Shopping Spree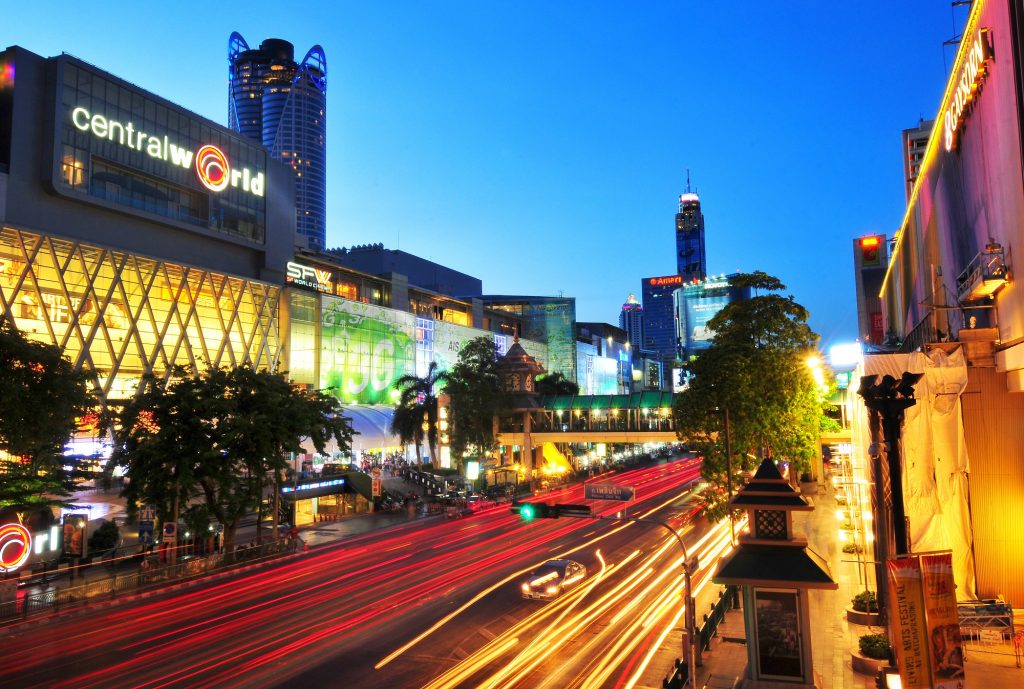 For those wanting to surprise your loved ones with thoughtful gifts, this is your chance! Thailand has always been a shopper's paradise, and much more so during Christmas. There's always something for everyone in Thailand. From designer bags to handicraft items, Thailand is just waiting for you to begin your Christmas shopping spree. Imagine topping that with even more end-of-year discounts!

Every large mall in downtown Bangkok will be decorated with Christmas-themed ornaments. Many of these malls are situated in the Sukhumvit area and are reachable within a couple of Skytrain stops. Do a little walking tour of some of the best-decorated shopping centers, and Christmas in Bangkok might be your most memorable yet!

2) Head to the Beaches
It's never too late nor too early to visit Thailand's magnificent beaches. So why not enjoy a different kind of White Christmas by dipping your toes in the white sand?

Whether it's the beaches on the Andaman Sea or the Gulf of Thailand, you can enjoy spending Christmas at some of the best beaches in the world. We recommend you to absorb the tropical atmosphere palm trees, crystal-clear waters, and the cool gentle breeze for a change!
3) Enjoy Christmas-y Vibes at Asiatique the Riverfront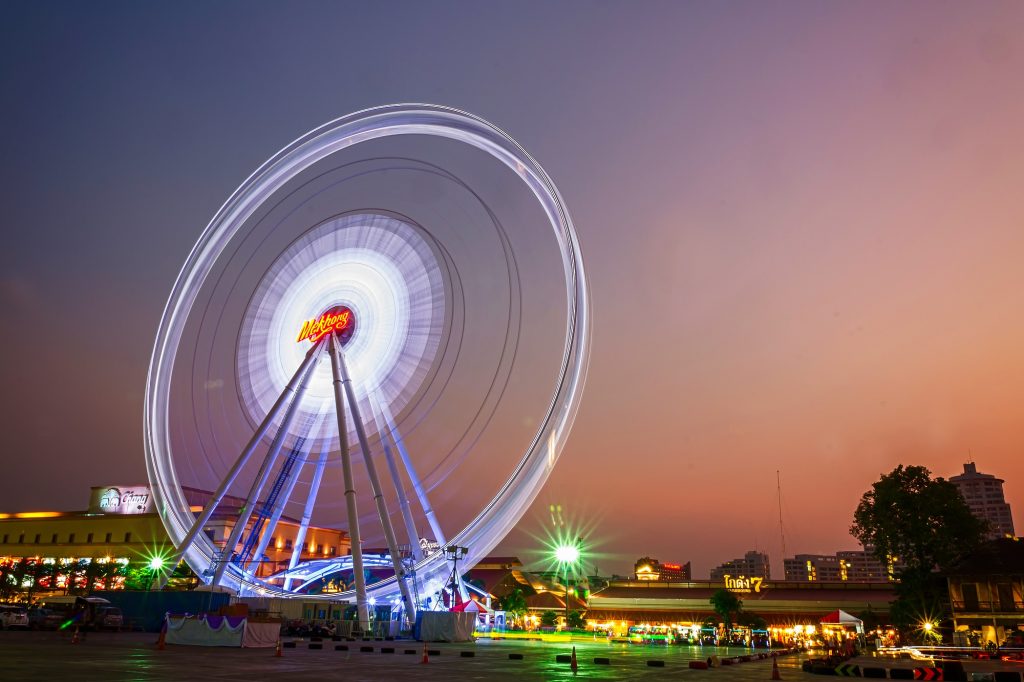 Asiatique the Riverfront is a large, outdoor entertainment complex/ community mall just south of Chinatown. Although the bazaar is always impressively lit up, you can find a bit of Christmas festivities right along the riverbank of the Chao Phraya River.

Asiatique boasts the biggest Ferris wheel in town, a host of impressive dining options, and a plethora of boutique stores. Alternatively, you could visit Asiatique then grab a river taxi across to IconSIAM, Bangkok's latest glitzy shopping mall for equally impressive outdoor lighting.
4) Admire the Flowers at Bangkok Flower Market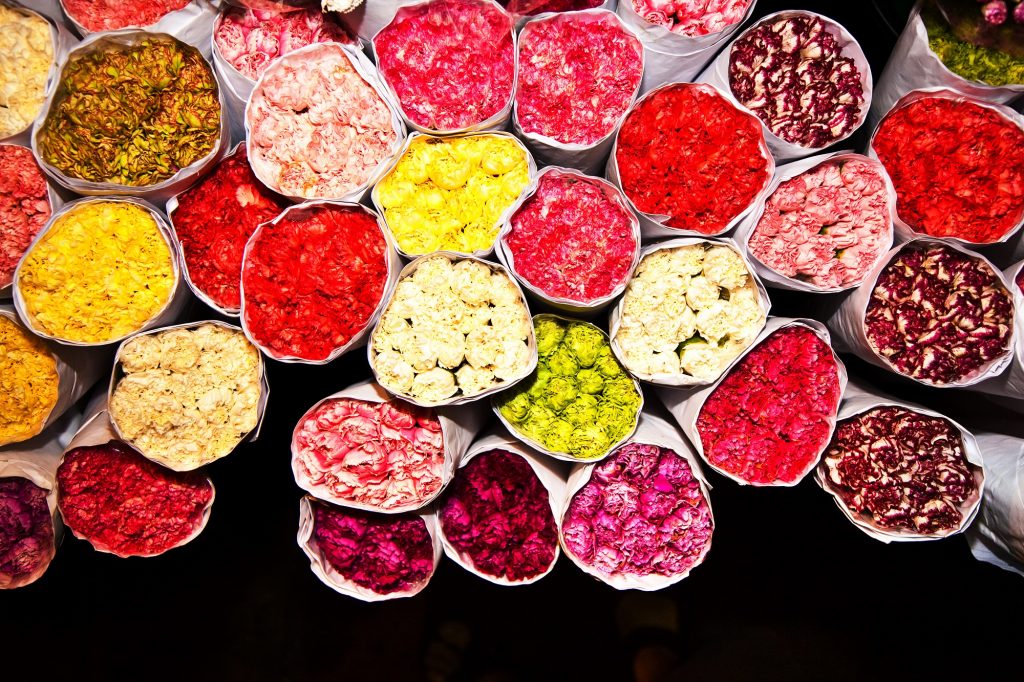 Although admiring exotic plants and flowers may not be your idea of a traditional Christmas, but the colorful sights and the fragrant smells of blooms can make a unique holiday memory.

Pak Khlong Talat, or simply "Bangkok Flower Market" is just south of the famed Grand Palace and Wat Pho. A maze of beautiful sights and smells, it's much loved by locals and is open 24/7. To be in the thick of the action, go as early as possible. And when we say early, we mean before dawn if you're motivated enough. This is when buyers from hotels and restaurants arrive in full force.

5) Eat Authentic Thai Food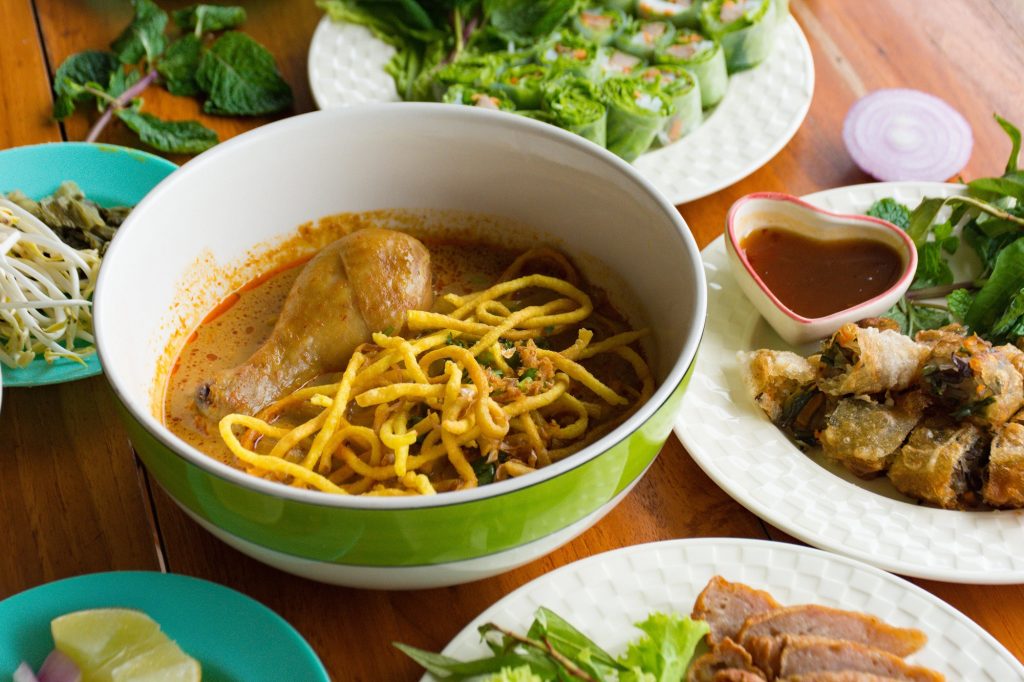 When in Thailand, it's almost always a sure thing that you will at least have one go at eating Thai food. So for your Christmas in Thailand, why not switch your usual Turkey for some authentic Thai food?.

From legendary street food delights in Bangkok Chinatown to marvelous dishes at locals' favorite restaurants, we assure you that there's never a better time to just dig in and chow down on some Thai food.
For this time of year, we usually recommend you guys to go up north. The weather is most pleasant at the end of the year, and most importantly, the food is one of the best in Thailand. That's why you should head to Chiang Rai. Besides the stunning White Temple, Blue Temple, and Black House, you should never miss tasting Khao Soi, a northern Thai curry noodle dish perfect for any meal!

Comments
comments