The month of April is regarded as both literally and figuratively the hottest for Thais. Aside from the sweltering summer heat, this is the month when the famous "Songkran Festival" takes place from the 13th-15th of April during the Thai New Year. In fact, mass celebration takes over the whole week, as the whole country turns into a gigantic battlefield for water fights. It's no different for Songkran in 2020! So, choose between water guns, hose pipes, and even buckets as your weapon of choice in this aquawar. You will definitely get wet during Songkran in Thailand!
Before you load your water gun, don't forget to discover the traditional side of Songkran with our timeless guide by locals, Songkran Festival: The Ultimate Guide to Thai New Year and Thai Water Festival.

Now that you're intrigued about this holiday-cum-festival, let's find out more about the best places to celebrate Songkran in Thailand. Here are the 5 best places to celebrate Songkran in Thailand in 2020!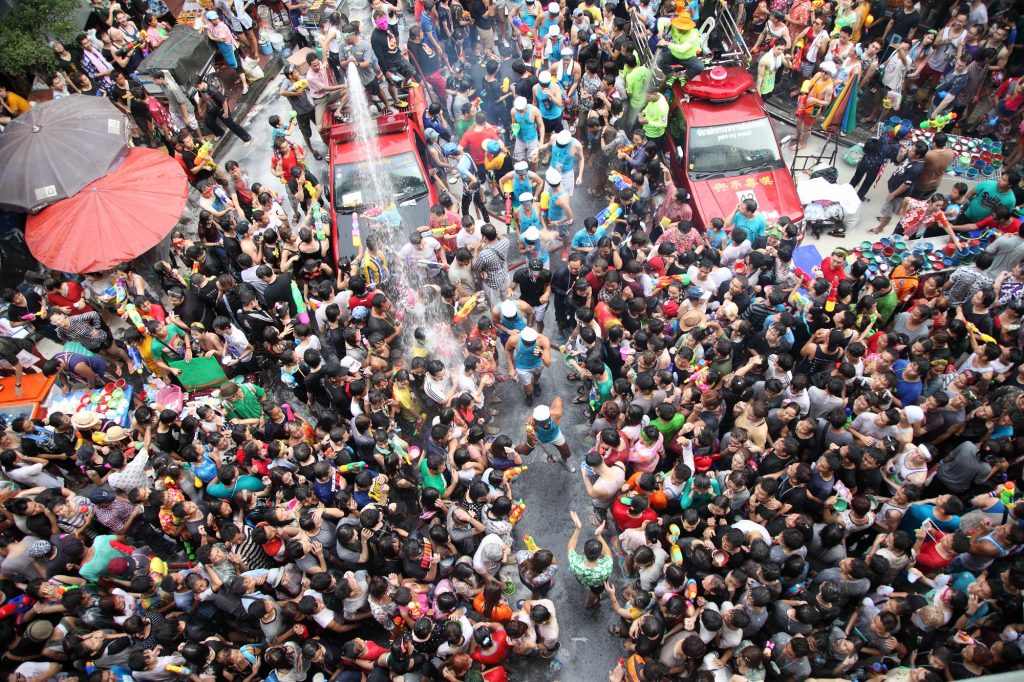 Being the capital city, Bangkok has more places to celebrate Songkran in Thailand than anywhere else. During Songkran, a mass exodus of at least half the locals occur as they travel back to their hometowns for family reunions. Consequently, foreign tourists and local Bangkokians flock about to enjoy one of the most highly anticipated festivities of the year. Most of the local shops, schools, restaurants, most businesses, and even banks completely shut down except for big department stores. Above all, this is when people from salarymen to students come out to celebrate the Thai holiday of holidays!
Dates: April 13th-15th

Hot spots: Khaosan Road, Siam, Silom Road, RCA, Ratchada Soi 4

For a more comprehensive review of the best places to celebrate Songkran in Bangkok, here are 5 Famous Locations to Celebrate Songkran in Bangkok.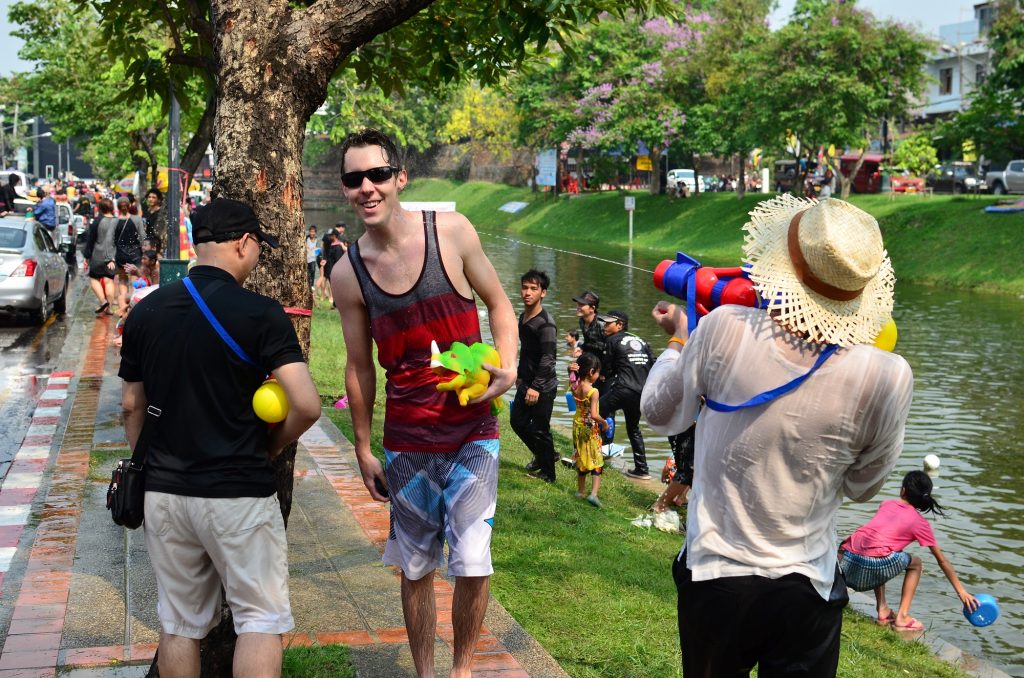 Even though Bangkok has the most parties, Chiang Mai in Northern Thailand boasts the wettest out of anyone. Thanks to the ancient moat that surrounds Chiang Mai's Old City, it has access to an unlimited water source. As a result, it's the perfect spot to spray refreshing cold water with water guns, garden hoses and even buckets on a scorching hot day.
If you're interested in the cultural side of Songkran, don't miss the Grand Floral Parade, cultural shows, and beauty pageants. The usually friendly locals will bring out their Songkran spirit a day early in April 12th. Thus, for those of you wanting to experience Songkran in full swing, head to Chiang Mai for an action-packed Songkran!
Dates: April 12th-16th

Hot spots: Tha Pae Gate near Chiang Mai Old City Moat
Party animals, rejoice. Your answer for the best place for a smashing Songkran party is here! Universally known as the Mecca for party lovers, Pattaya hosts the longest Songkran out of anyone in the kingdom (to very little surprise). "Normal" Songkran is celebrated customarily but apparently, that is not enough for Pattaya locals (Old habits die hard, right?). Subsequently, "Wan Lai" is celebrated from the 16th-19th April as a 4-day extension to Songkran. So, for those who plan to arrive late on the Songkran scene in 2020, head to Pattaya on the 19th for a wet n' wild experience, and you'll thank me later!
Dates: April 13th-19th

Hot spots: Naklua, Jomtien, Beach Road, Walking Street
One of Thailand's go-to beach destinations, Phuket definitely deserves a mention in this list. With more than 30 beaches on Thailand's largest island, you'll find people celebrating everywhere. For 3 days, the usually serene island resort will turn into a stupendous beach-side party with water gun-wielding party-goers. Believe it or not, the police usually will not hesitate to join in, swapping their firearms for friendlier water pistols for 3 days!

For those looking for things other than water splashing, Phuket hosts a Miss Songkran Beauty pageant, parades and art exhibitions as well.
Dates: April 13th-15th

Hot spots: Patong Beach, Jungceylon Activity Plaza, Soi Bangla, Phuket Town, Chalong, and Loma Public Park
Known as the "Sticky Rice Capital", this charming northeastern (Isaan) town celebrates Songkran just like any other places in the country. However, what makes Khon Kaen more interesting is the range of activities other than water fights. From petanque competitions, food fairs, Thai dancing to folk music, you'll never run out of things to do here. Therefore, if you happen to be traveling to Isaan for the first time, there's never a better time to savor some local Isaan food!
Dates: April 13th-15th

Hot spots: Khao Niew Road (Sri Chan Road), Kaen Nakhon Lake
Comments
comments