Hard to find some awesome tours with budget? This is it! You can now save more money on your next trip to Thailand with our buffet package.
Planning your very own trip to Thailand soon? Looking for some local experiences? Want to find many possibilities on places and activities first? Your questions have been answered with TakeMeTour's buffet packs.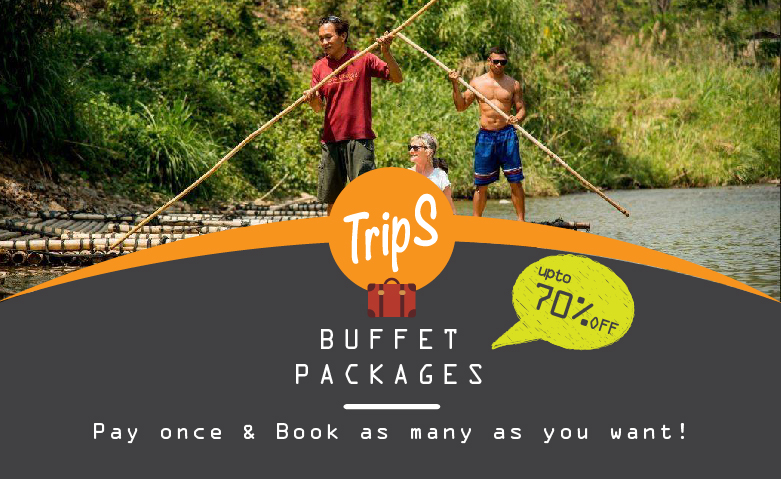 What are the benefits of our buffet package?
1. You are no longer need to plan everything and anything on your trip to Thailand. Choose your favorite tours, talk to the local guides (aka 'local experts'), and boom! you get all them all planned out without having to do any researches (or anything for the day tours) by yourself.
2. TakeMeTour and our local experts will get you covered. Following #1, our team will make sure that things during your day tours are going wonderfully well. Meanwhile, the local experts will also do their jobs and arrange everything on the day tours without fail.
3. Easy and hassle free! All you need is to purchase the buffet package once and that's it! Get your promo code for the buffet pack and book ANY trips on our website you can possibly fit in your day pack. No more payment during the tours.
Let's break the prices and compare the choices together!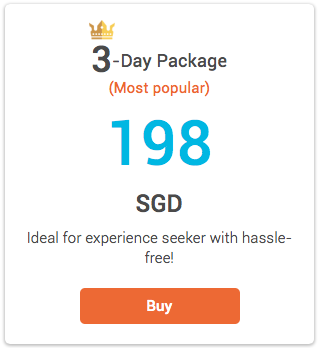 To illustrate and break down the price, let's imagine that you've just purchased this 3-day pack of our. Later, you receive our special promo code, for booking any tours during your 3-day stay, to use at checkout.
These are some of our recommended tours you would like to book.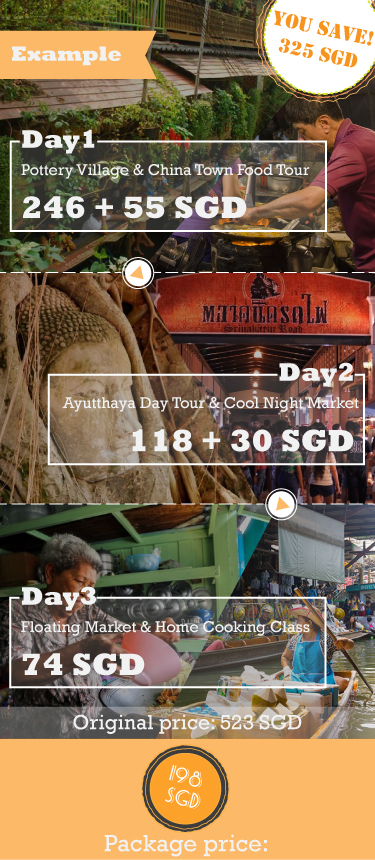 Go crazy with your buffet package and save more today!
For more information about the buffet package and the options, please visit our website here
Hope you have a wonderful time on your upcoming trip to Thailand
Happy Traveling
Kate and TakeMeTour team
Comments
comments