Have Angkor Wat on your bucket list? Want to explore more of where to go in Cambodia? Then, you've come to the right place. Read on for the top 10 places you don't want to miss on your Cambodia trip. Also, be sure to check out our local tips at the end on everything from scams to getting around to help you prepare!
What are the best places to visit in Cambodia?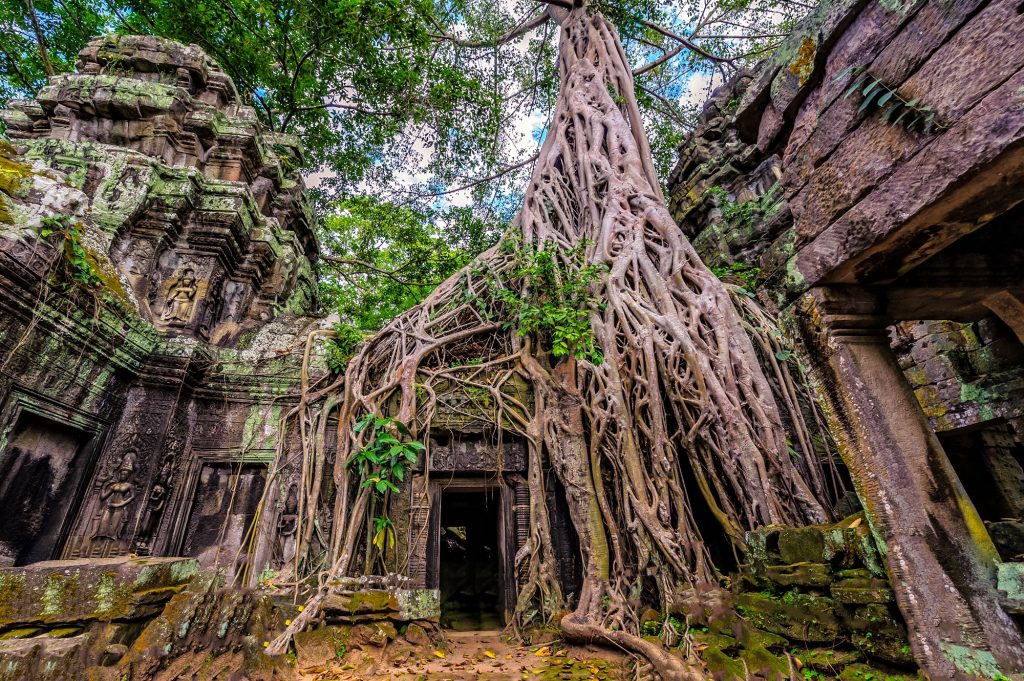 If you're only in Cambodia for a week or less, then you simply can't miss Siem Reap. It's home to the Angkor Archaeological Park, home to Angkor Wat and many other ancient temples. The famous temples often get crowded though, which can be distracting, so we recommend going with a local expert to fully appreciate the wonders.
For more highlights and fun things to do, check out our 2-day itinerary here.
View this post on Instagram
If there's one word to describe Battambang, it's 'charming'. Maybe it's the antique French colonial buildings or the growing art scene, but what's for sure is there's plenty to see and do. Don't miss taking a ride on a bamboo train (or 'norry' as locals call it) to soak in the beautiful countryside. In the evening, watch in awe as hundreds of bats fly out from the cave of Sampov Mountain.
View this post on Instagram
Sometimes slowing down is what you need, and Kampot is the place to do just that. So, unwind biking through the lovely countryside, or kayaking on the river. Also, be sure to try out the famous Kampot pepper, and you can visit the pepper farm too if you can't get enough of it. Locals also love to visit the nearby town Kep, where you can enjoy cheap seafood and a day trip to Koh Tonsay (Rabbit Island).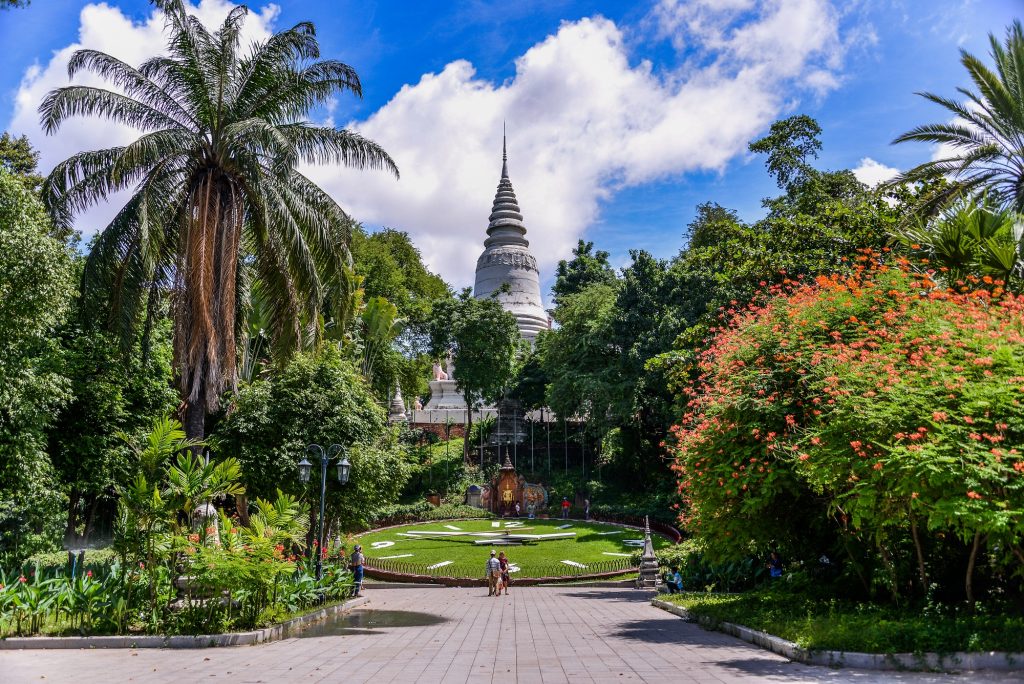 You might think of Phnom Penh as the default city to explore, but it really is one of the best places to visit in Cambodia. Street food is everywhere, and street art too. You can learn to cook the local dishes or go to eat and paint. Stroll around quaint old buildings or sip coffee at insta-worthy cafés. There are just so many things to do, and that goes for the nightlife too!
While here, it's also important to go to Toul Sleng Genocide Museum and Choeung Ek, to learn about the tragedies that happened under the Khmer Rouge regime that claimed over two million lives between 1975-1979.
5. Kampong Speu
About two hours away from Phnom Penh lies Kampong Speu, home to the tallest peak in Cambodia, Phnom Aural. Those looking for an adventure can find it here in the challenging trek to the top. If you're looking for a more laid-back time with the forests though, enjoy a trek or biking at Kirirom National Park. You can also camp there or stay at this lovely resort.
6. Mondulkiri
View this post on Instagram
If you're looking for a nature escape, then make your next stop Mondulkiri. Station yourself at Sen Monorom, where you'll find densely-forested hills and stunning waterfalls. For lovers of elephants, watch them in their natural habitat with Elephant Valley Project, one of the internationally-recognized NGOs working on elephant conservation.
7. Ratanakiri
View this post on Instagram
In Banlung, Ratanakiri, you'll find a gorgeous lake on top of a volcanic crater called Boeng Yeak Lom (Yak Lom Lake). Here, you can also swim in the clear water and trek in the lush greenery surrounding it. If you love culture, the town is also home to various indigenous people, some of whom you can visit and learn about their traditional way of life.
8. Koh Rong
You don't hear a lot about it, but one of the best places to visit in Cambodia is actually the beach. A go-to paradise for many is Koh Rong, where you can enjoy snorkeling and diving, or sunbathe on the white sandy beaches. It's the most popular island in Cambodia, so the party scene can get wild. If that's not your thing, you can still find quieter parts of the island to chill at.
9. Koh Rong Sonloem
The quieter sister of Koh Rong, Koh Rong Sonleom has been drawing the attention of locals and travelers lately. It's also quite well-developed for visitors, and you can go snorkeling, diving or kayaking. The island is also densely forested and abundant in wildlife. So, if you love trekking, be sure to explore parts of the forest too.
10. Koh Ta Kiev
View this post on Instagram
If your idea of the perfect beach getaway is enjoying some peace and quiet, then Koh Ta Kiev is the right island for you. It's the tranquil paradise to disconnect from the busy world and social media. Chill in a hammock or go for a swim in the turquoise water. Just walking on the lovely beach is enough to feel instantly recharged!
When is the best time to visit Cambodia?
For cooler weather, it's best to visit between November and February. The heat dial starts cranking up from March, reaching scorching around April and May, so it's better to head to the beaches at that time. The rainy season is from around June to October, great for enjoying the lush greenery in the countryside and mountain regions.
What to know before visiting Cambodia?
Here are some local tips and notes to keep mind:
General things to know:
– You can still find pockets of tragedy throughout the country left behind by the Khmer Rouge regime, so it's important to be aware and sensitive when you visit such places.
– Be prepared to ward off mosquitoes, especially during the rainy season. You can buy mosquito repellents from local supermarkets and pharmacies.
– It's hot and humid most of the time, so pack a lot of light clothing.
– For women, you need to wear shirts that cover the shoulders and long pants to enter the temples.
– Don't give to begging children, as that can leave them vulnerable to exploiters or encourage their parents to stop sending them to school.
– You'll unlikely to find any ATMs on the islands, so make sure to take your cash out first before heading there.
Safety and scams:
– Be careful of your bags or purses when moving about or in crowded places, and it's better not to wear anything flashy that can get snatched.
– Beware of the milk powder scam. This is common in popular tourist places such as pub street in Siem Reap.
Getting around:
– You can mostly get to provinces around Cambodia using the bus. Now, you can also conveniently book online with BookMeBus too.
– Be prepared to use squat toilets on the road or in some local restaurants and markets. While traveling, the PTT gas stations are a good bet for clean toilets.
– You'll often find that your mobile signals all but disappear while on the road until you reach a capital town or city of the next province.
– Bargaining is the way of the locals, especially when shopping or catching a ride on the tuk-tuk. In Phnom Penh and Siem Reap, you can also get around by using the mobile applications Grab or PassApp.
Where will you be going in Cambodia?
Which of the cities are you excited to visit? Have you been any one of them before? Let us know down in the comments or leave us any questions you have! Are you also traveling to Thailand or Vietnam afterward? Check out all the fun local things you can do there here!
Comments
comments