Before planning your next trip, one of the things you may need to consider is the weather. The weather is one of the crucial deciders on how your trip may pan out. For instance, even the simplest activities can be unbearable if it's is too hot. On the contrary, your plans could literally fall apart if it's too wet and rainy.
There are actually 3 recognizable seasons in Thailand, which are the hot, cool and rainy seasons (not just hot, hotter, and damn hot!). Although the climate varies throughout the country, Thailand is certainly a place where you can visit all year round. The pristine beaches, lush mountains, and the stunning viewpoints are just some of the things Thailand is renowned for. But do you know when is the best time to go travel in Thailand?
Without further ado, here's a year-round guide on what you can do on your next travel in Thailand.
Cool Season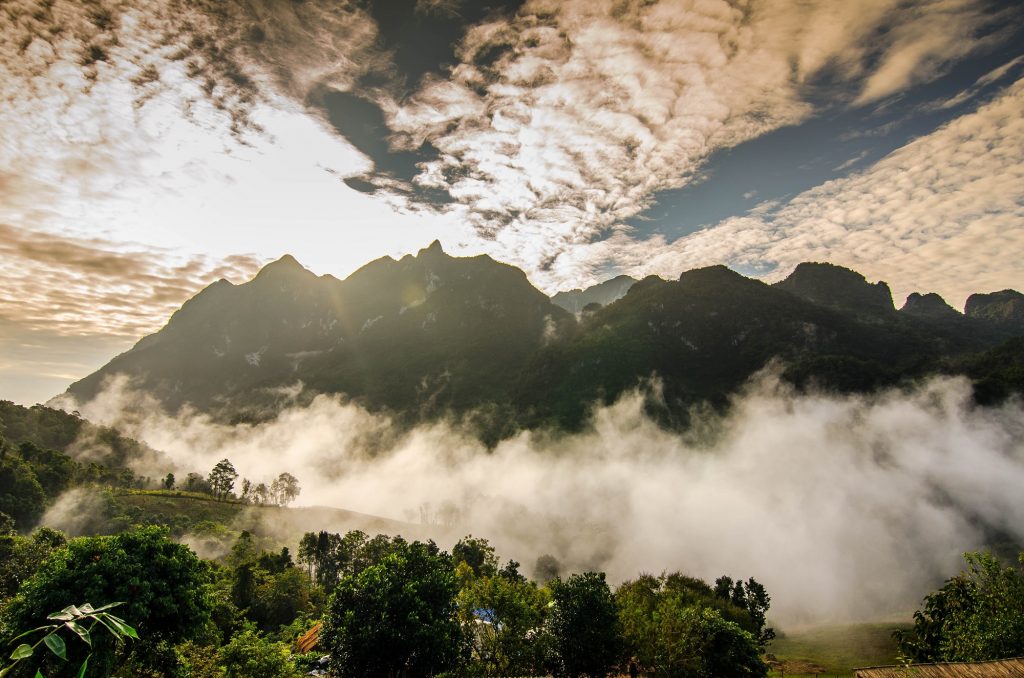 The best time to travel in Thailand is undoubtedly the cool season. Typically running from November through February, our cool season will still feel hot to most visitors despite its name. However, the northern hills of Chiang Mai and Chiang Rai can get quite chilly especially early in the morning and late at night. Thus, we'd like to recommend you to bring a light jacket on your next journey to Northern Thailand. What's more, the atmosphere in the North can be absolutely stunning during this season. With the mist floating over the staggering mountainscape and tea plantations, fitting for a perfect breakfast scenery.
However, the cool season in Thailand happens to overlap with the high season. As a result, you may have to pay a bit more out of your pocket to travel in Thailand at its best climate. Nonetheless, it's also a great time to visit the beautiful beaches of Krabi and Phuket down south. With the sun being more forgiving, and the seas remaining calm enough to island hop without getting seasick, it's never a bad idea to visit the southern sea at this time.
Hot Season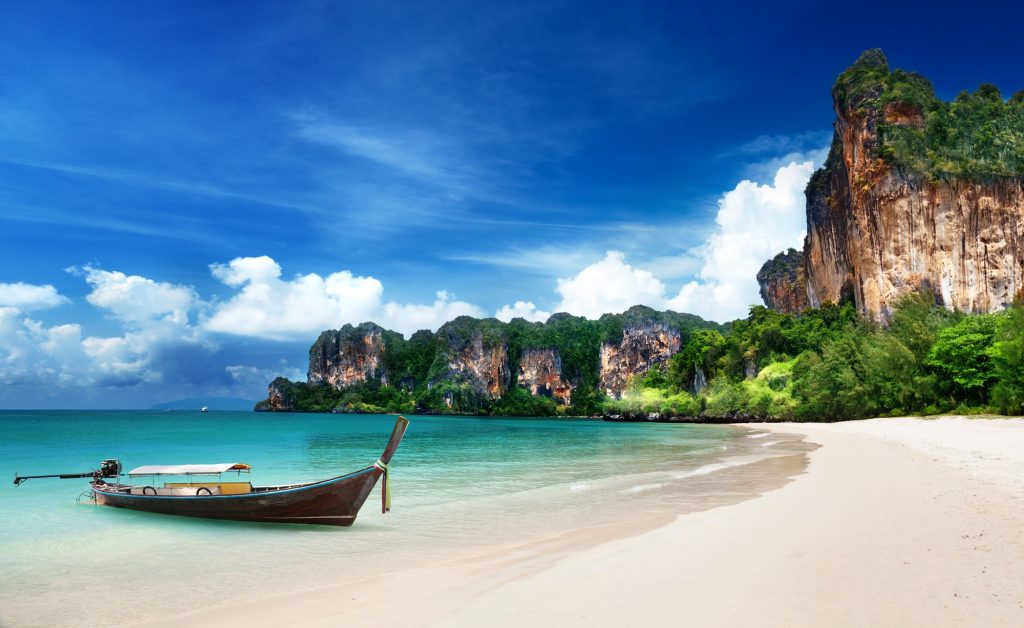 Just like the name suggests, the hot season really is blisteringly hot. Running from March through June, hot season in Bangkok can see the average temperature soaring well into the 30s Celsius and even reaching into the 40s more often than not. On top of the scorching heat, the humidity can reach absurdly high levels. While you can still explore the stunning temples of Bangkok, prepare to face yourself against the Southeast Asian sun at your own risk.
We recommend those visiting in the hot season to head straight to the beaches. The best way to beat the heat is to spend time at one of Thailand's incredible beaches. Whether it be in Phuket or Krabi on the Andaman Coasts or Koh Lan or Koh Samui on the Gulf Coast, these places can offer some breather. Enjoy the crystal-clear water, take a dip in the sea to cool down, and go snorkeling to see marine life. Oh, and don't forget to take home some tan while you're at it!

Rainy Season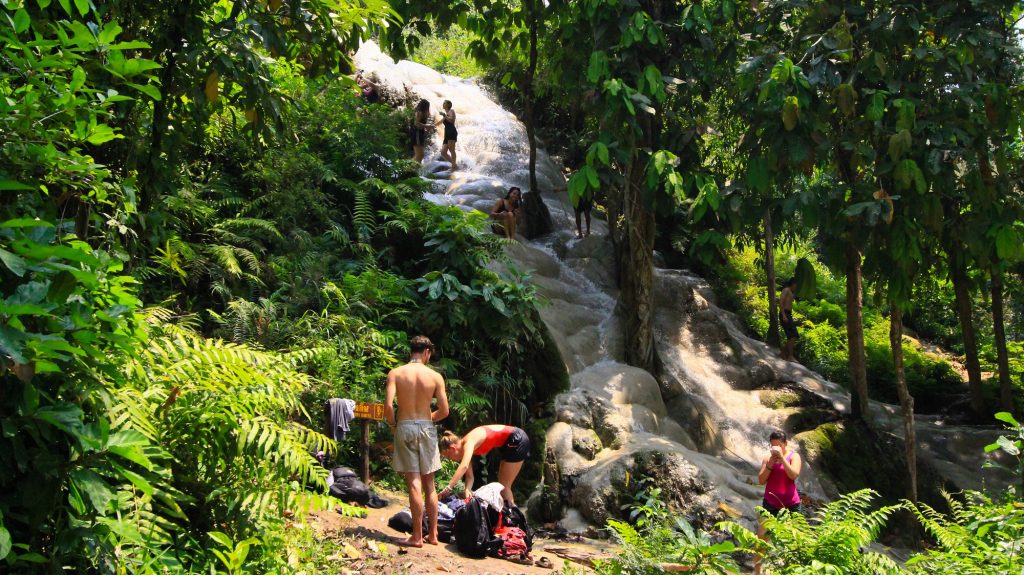 The rainy season in Thailand starts from early June through October. While the rain can at times be unforgiving, it's a myth that it will be constantly rainy during this time in Thailand. It's not uncommon to go days without any rain at all after a continuous episode of a heavy downpour. The hotel prices are much lower during the rainy season, as it coincides with the low season. Coming here is a gamble, but with the potential for huge savings, it's one that might be worth taking.
With unpredictable weather, we advise you to stay indoors. However, staying indoors doesn't mean that you can't do anything all day. With a wealth of art galleries, museums, and coffee shops dotting the streets of Bangkok, you'll be surprised at the many things to do in this time of year. If you still want to go out and about, visit the Bua Tong Sticky Waterfalls in Chiang Mai. According to Khun Piangduan, our Local Expert in Chiang Mai, there will be more water for you to enjoy playing with safely during the rainy season. What's more, Chiang Mai doesn't at all lack indoor activities. Participating in a cooking class is one of the best things to do to learn about a new culture.
Being locals, we're sure that Thailand has a place for everyone all year round. With many amazing things to do, you'll be spoiled for choice the next time you're here. Do let us know when is your favorite time to visit the Land of Smiles by leaving a comment below!
Comments
comments