What did COVID-19 do to us? From grabbing just a pack of bacon at the supermarket for a Sunday brekkie, now we literally shove the whole shelf home. A bag of bread? There might be a chance. Twelve rolls of tissue? No way!
But, you know what's so weird about where I live? Here in Thailand, toilet paper could be one thing NEVER sold out even when people are hoarding. If you've never been here, uh-uh, you'll never know our secrets. Today, it's time for a revelation, "What gadgets do Thais use if we don't need wipes?"
Here are Top 4 Toilet survival kits Thais people use:
---
1. BUM GUN (generally called Bidet Sprayer)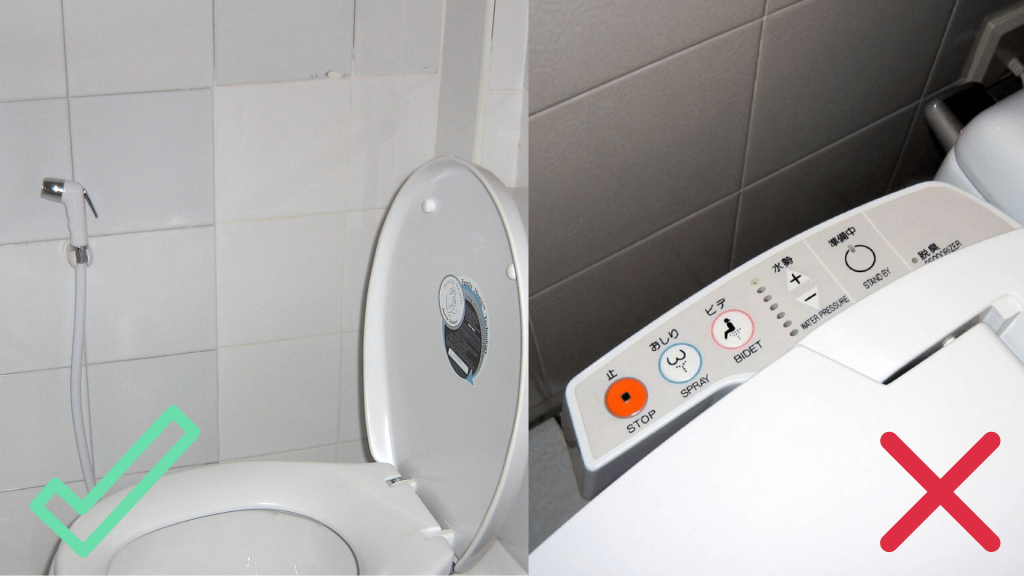 Bum gun is the most amazing tool found EVERYWHERE here, and I literally mean everywhere. From petrol stations, restaurants, luxury malls. You might have seen the automatic toilet before, those with 20 buttons for extra things, like heat, bird chirping sound, or spray. No, we don't need that. Manual is better and more precise for us. In Thai, we call toilet sprayer "Sai Cham-ra" meaning cleaning hose. But, it's not for a general cleaning, you know what I mean. And trust me, this is our survival gadget. We need to have them in our house too, or we'll feel a bit unhappy I guess. When doing the bum gun shopping sprees, there are more than a thousand types and styles to choose (and I am not exaggerating). A rainbow bum gun, gold one, soft spray, intense level-5 spray, we have all sorts of these.
2. Portable Bum Gun
A simple one

Or with different spray nozzles!
I'm sorry we still can't get away from the talk of toilet sprayer but I need to make this as another topic, because we Thais see these as completely different things. Well, not all the toilets are hygienic. Also, I'm a bit guilty to mention this, but, we are very thoughtful and always prepare for an unexpected moment. What do we do if an accident happens and we need to do it with no proper toilet? A portable Bum Gun in car storage, problems solved! You can get this for a super cheap price. It's extremely easy to use, just fill in some water (clean water, not fruit juice or anything weird), aim the target, push down the spray handle, and you're good to go! Since we're a little extra, there are many types of spray nozzles. 7 nozzles for 7 days, we're living in style.
3. Water Dipper
This one is for the toilet

This one is deffo for the ritual!
Okay, first of all, I need to mention that if you see this type of bowl floating in a tub (next to the toilet) DON'T dig up the water and drink, or wash your face! Sits right next to the toilet, it's definitely for some toilet purposes. These water dippers are generally called by the locals as Khan. Mostly, they were in the place with a squat toilet, usually built over ten of years ago, but they are still found across Thailand till these days, especially in temples and suburb. To be honest, I don't really know what's the proper way to use this for cleaning. But, what I believe is that you slowly rinse the water down for a clean up. And yes, most squat toilets do not have a flushing handle, so the easiest way to flush is to pour the water from the dipper down! If you see Thailand's squat toilet, don't be afraid to try for once. It's a totally new experience!
Note that there are many ways to use a dipper apart from toilet flushing. Sometimes the locals use them as drinking cups, rice bowls, or even use them in a sacred ritual. Follow your instinct, and guess what's which one is for. No water dipper? Coconut shell might do!
4. Water Bottle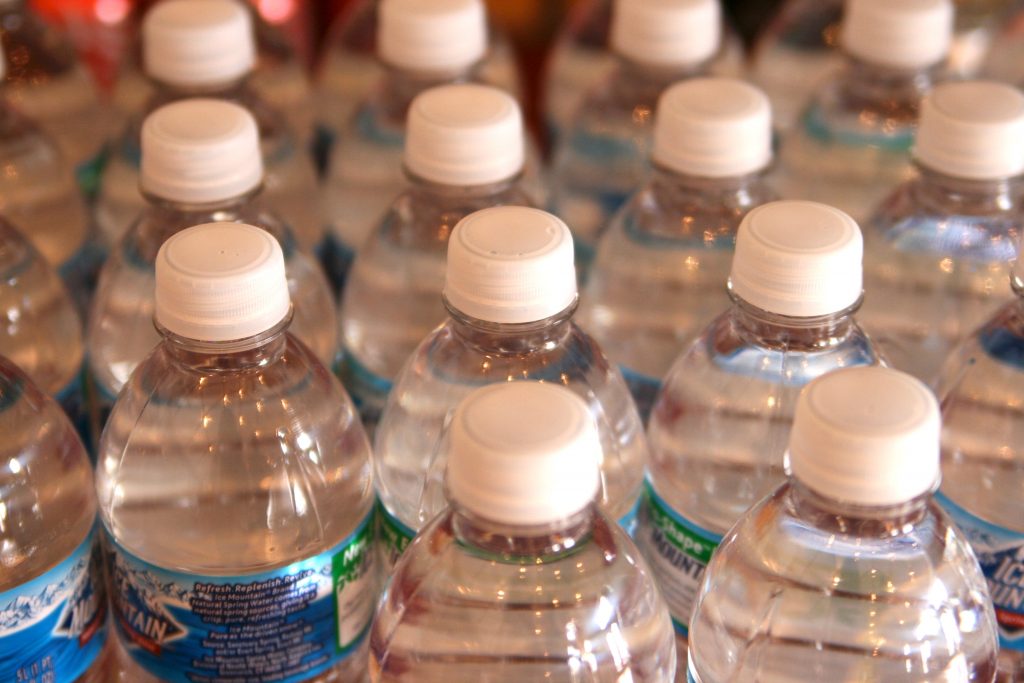 Nothing in this world can stop us from cleaning our bum, and I'm serious about this. If we accidentally need to do the mission somewhere else with no mentioned survival kits, adaptation is key. If you see someone walk into a convenient store, grab the cheapest water bottle, pretend to drink it for a bit, then rush into the toilet stall, they'll prolly be one of us people. Just open the cap, beep the bottle, and things are done. An applause to this innovative idea, taught by none, but known by all. If you wanna try this out, we suggest you get the biodegradable water bottle since it's better for the earth (and importantly, easy to squeeze). But, don't forget to really drink most of the water first, you don't want to drink them later after using it in the toilet, ew!
Well, if you are keen to try this amazing product, we promise you'd love it like we Thais do. Amidst this COVID-19 outbreak, many are more concerned about their hygiene, and yes, the portable Bum Guns are on the top trend worldwide!
---
Check out our survival kits! Our Portable Bidet Sprayer, Bum Gun, and Water dipper are super cheap and convenient to use. Plus, we have a variety to choose from! Yes, we would love to be honest with you. These are our affiliates, and we get some very small sums from helping each other selling this amazing product (Yeah, COVID-19 hits us this hard ?). But, note that there will be no extra charge for you. I also browse and select those I wanna by for myself and those with best value, so we can make this bum gun go global!
The Legend Bum Gun: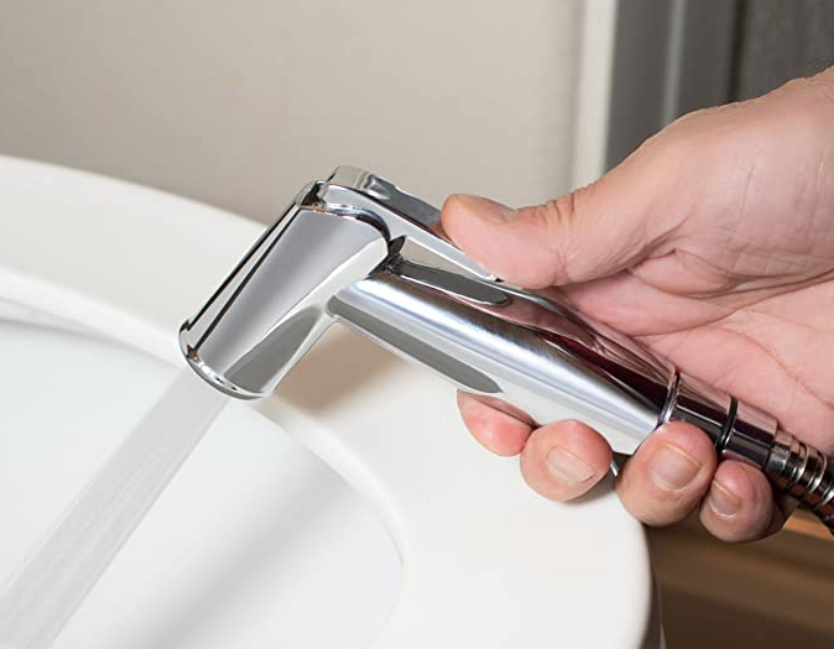 Bathroom Master's Full Pressure & Leakproof Bidet Sprayer, On Discount!
$45.85 + FREE SHIPPING
See details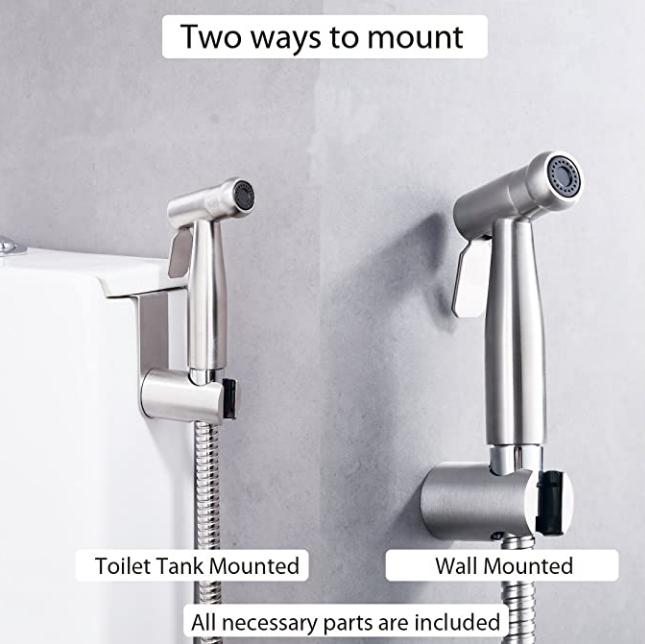 Stainless Steel Bidet Sprayer with Chrome Finish Brass
ONLY $30.99 and comes FULL-SET
See details
Abedoe Stainless Steel Handheld Bidet Sprayer, Comes full set!
$32.99 + FREE SHIPPING
See details
Easy-to-Use Bidet Sprayers: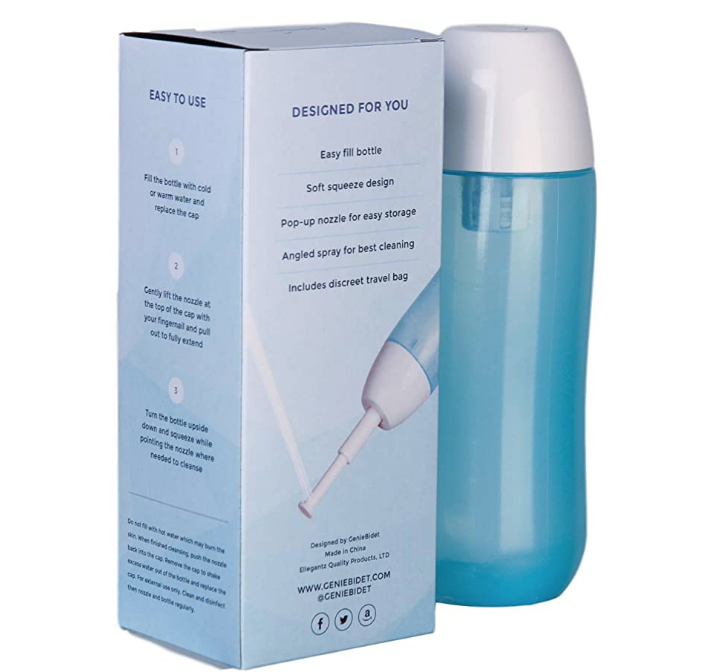 Portable Bidet Sprayer, no leaking!
only $17.99 PLUS FREE SHIPPING
See details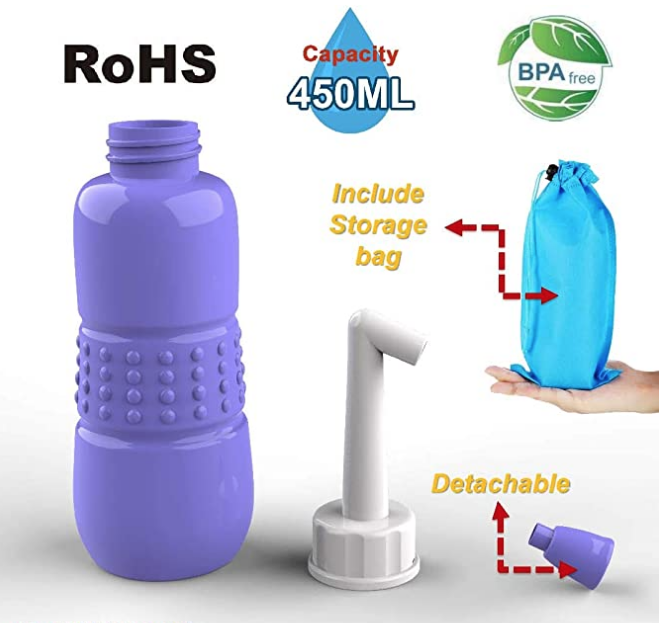 Handheld Bidet Sprayer + Storage bag
only $15.99 with FREE SHIPPING
See details
Try These Water Dipper Like the Locals Do!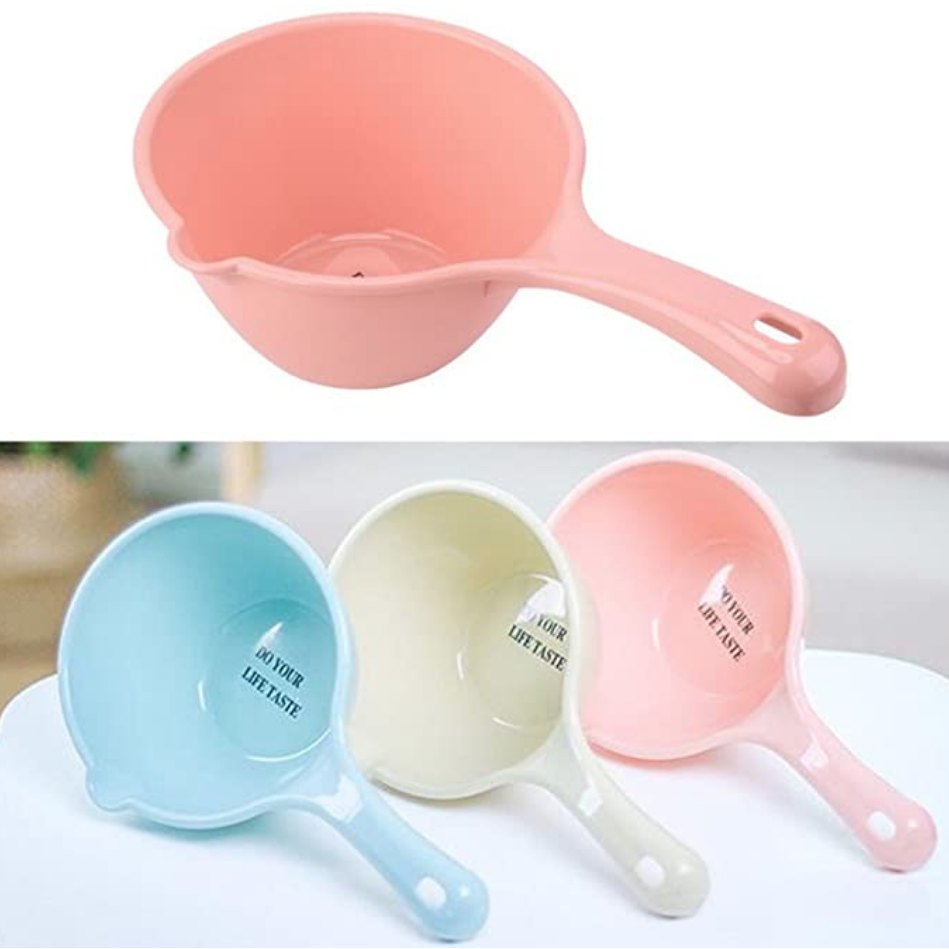 Water Scoop Set, comes in 3 pieces with 3 lovely colors!
ONLY $12.99 + FREE SHIPPING
See details
Authentic Solid Wood Water Dipper
only $12.99 (Free Shipping over $25)
See details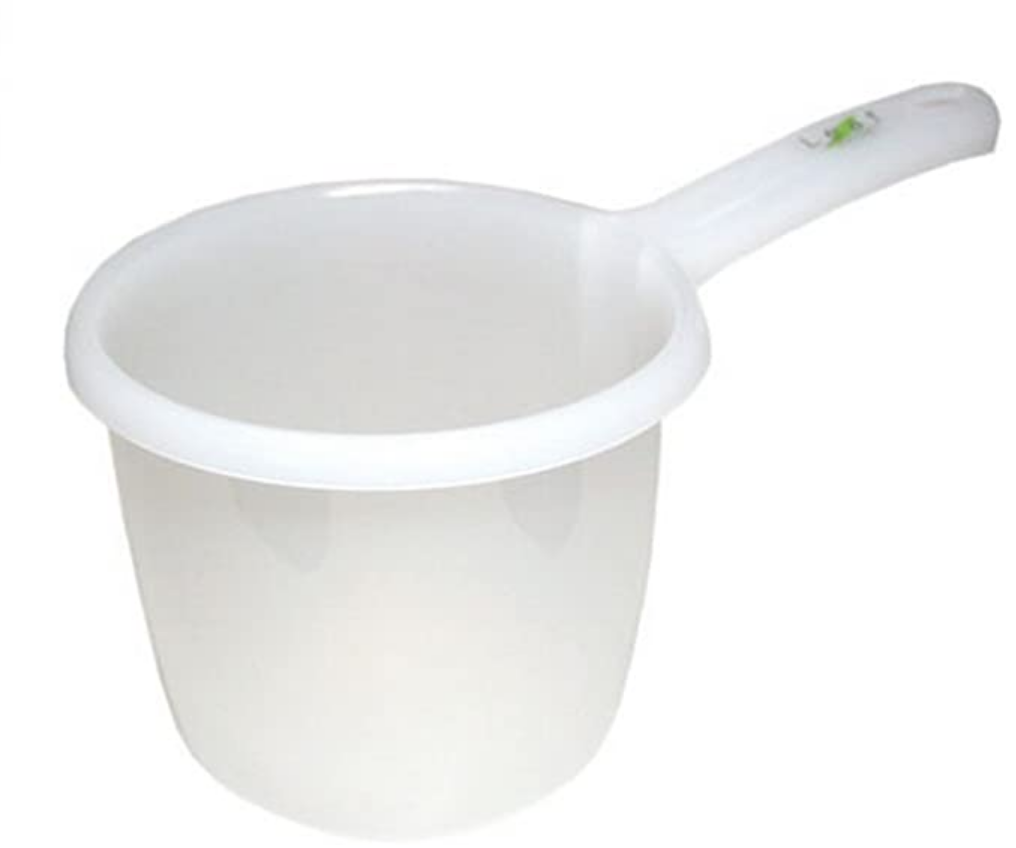 Simple Plastic Water Dipper
Only $14.98 (Free shipping over $25)
See details
---
Photo credits:
Gary H., Courtney, Jeline M., Quin D.

Comments
comments