You know Bangkok weather is so hot that we feel like melting right at the moment we step out of our shelter. For many folks, like myself, who can't stand to this melting hot weather. Here are a list of what you can do during a daytime to keep calm and stay cool against the notorious weather like a boss, of course 😉
---
1. Munch munch (water melon/ slushy/ shaved ice)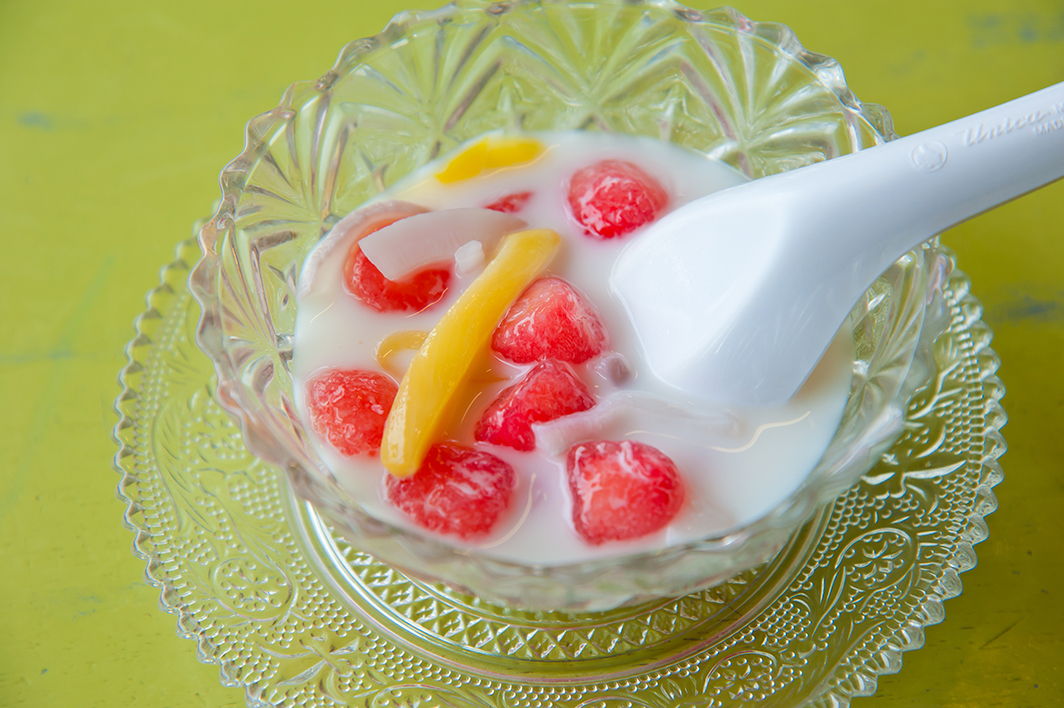 This is probably an easiest/ cheapest way of keep cool. Water melon contains lots of water which helps reduce our body temperature. You can find it almost everywhere in Bangkok. Slushy is also cheap and super easy to find (at almost every 7-11 in Bangkok). If you want to eat something cool and trendy I strongly recommend shaved ice. Thai-style shaved ice is cheap and refreshing. Japanese (Kakigori) and Korean (Bingsu) shaved ices are fun, delightful, and very popular among local youngsters right now.
2. Visiting a unique museum or an art gallery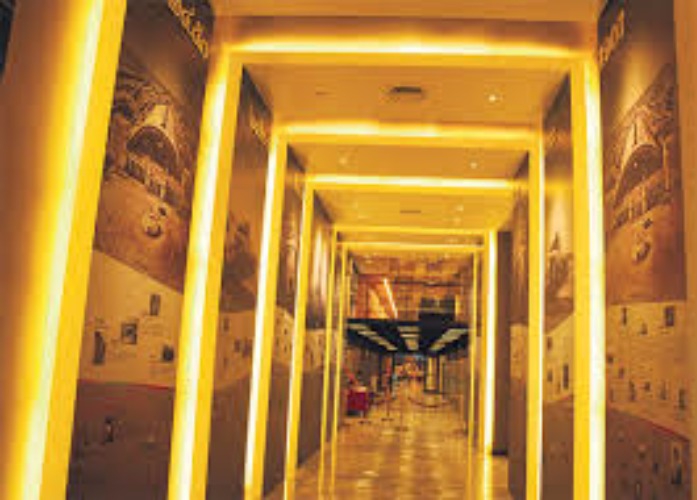 A fun and obvious way to stay cool against the Bangkok weather, while traveling in Bangkok, especially for those who appreciate arts and history.  Pay a visit to a local museum to learn Thai arts and history or a cool art gallery from international artists can be enjoyable and chilling during a hot and humid day.
3. Cafe hopping
Cafe hopping is a new black for youngsters. Not because it's a new trend though, but also fun when you found a hidden/ quite cafe to hang out with friends or work on your project. If you are a coffee nut, like myself, don't miss a chance to find your favourite Bangkok's hideaways when you have a free time. My recommendation? Ari is the best area where you can find different styles of cafes; a cafe with  a co-working space and a 3-d workshop, a Siberian Husky cafe, an antique cafe, a bicycle cafe, etc. Want to know more about cafes in Ari? Comment down below and let me know about cafes of your interests 😉
4. Relaxing at a spa/ a bathhouse/ an Onsen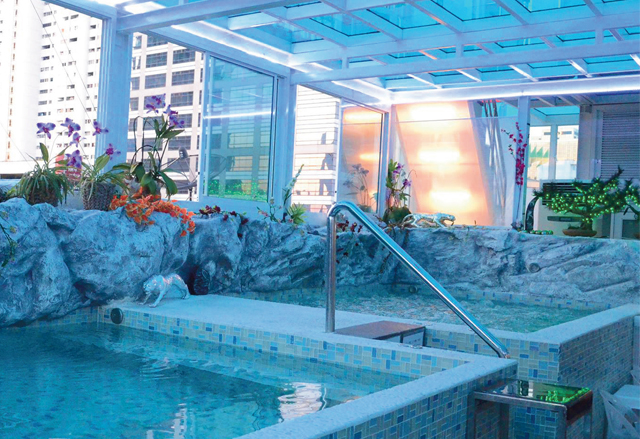 One great choices for ladies. Spend a chillaxing time and relieve stress for both your body and mind. Not only Bangkok has their iconic spa and massage therapies, but there are also international spas, especially from Japan. Read more about bathhouses and Onsens from bk.asia-city.com
5. Playing at a water park
A fun place to visit with your family. Pororo Aqua Park is probably one of the closet water park, located at the rooftop of Central Plaza Bangna. You can visit the park by getting off BTS Udomsuk and catch Central Plaza Bangna's free shuttle bus. But, if you are looking for the largest water park within an amusement park you can visit Siam Park City in a suburb area of Bangkok. You can grab a taxi straight to the part, or you can take a public bus no. 71 from BTS Phra Khanong station.
6. Joining a jet ski club



There is a restaurant by Chao Phraya riverside where you can go jet skiing or take a speed boat to sightsee Bangkok. Imagine how cool it is to to able able to get on a jet ski and ride it along Chao Phraya river. *Commercial alert* lol If you would like to visit the restaurant, then, kindly check out this local day trip to see more detail.
7. In-door s

urfboarding in the heart of Bangkok/ Out-door wake boarding in the suburb area of Bangkok
Looking for a challenging? If you are a water sport geek but do not have time to go out of town visit FlowHouse and Taco wake boarding club. FlowHouse is located at A-square avenue. You can get off BTS Phrompong station or MRT Queen Sirikit National Convention Centre station, then, grab a motorcycle taxi or a regular taxi to the avenue (approx. 45-60 bath for the fare). For Taco, I recommend for those who have their own cards or you can get off the BTS Udomduk station and catch a taxi to the place (about 20 mins.)
8. Ice skating at a mall
One of the most favorite activities to stay cool against Bangkok weather is ice skating. There are a couple ice rings, usually at a big shopping mall, where you can play around without being smelly and sweaty. My recommendation is Sub Zero at Major Ekaimai (BTS Ekamai station).
9. Running around in a winter town
At this point, if you still think it's not cool/cold enough for you guys, then, I suggest you to visit a winter/snow/ice town in Bangkok. The closet one is at 5th floor, Gateway Ekamai, called Snow Town Bangkok. The environment is built/ inspired from European and Japanese architecture. It's surely fun for little kids. Another cool place is called Harbin Ice Wonderland, located nearby BTS Bangna station. The venue is build as a miniature of a northernmost province of China, Harbin. The playground area of this ice town is -15 celsius and it also has an ice bar where you can chill and drink alcohol with an ice glass. 😉
---
What would be your way to stay cool in Bangkok weather?
Enjoy your stay in the hot summer of Bangkok.
Stay cool 😉
Comments
comments