Looking for ideas on what to do around Bangkok to enjoy the rainy season? Don't want to just snooze at home? Here are some of our recommendations for you.
What can you do around Bangkok in the rainy season?
1. Learn how to cook Thai dishes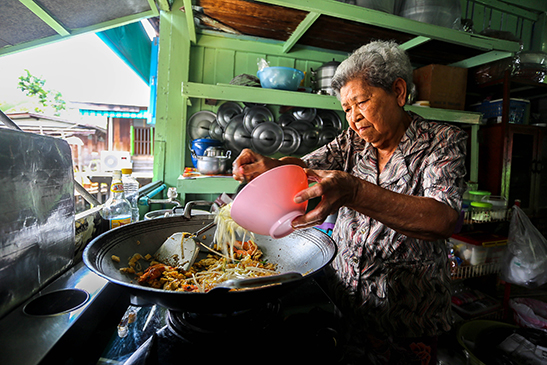 Don't just be a potato couch and let's learn something cool! If you have read my previous articles you might already know that I always love the idea of learning how to cook some foods from certain countries you travel to. I mean it's absolutely cool right? Not only you try out different Thai dishes in Thailand, but also get to actually learn how to fix some Thai food to eat and take the recipes back home. You don't need to join the real class either, if you are traveling in Thailand for a short period. You can always find and learn a home-cooked recipe from your local friends or our local expert of course! 
 2. Cycle in a beautiful district known as 'Bangkok's Green Lungs'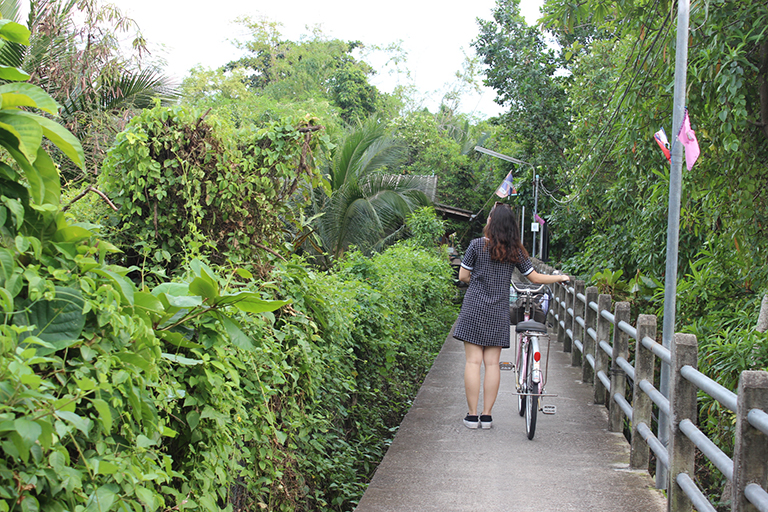 One of my favorite cycling destinations nearby Bangkok is Bang Kra Jao (บางกระเจ้า). It's a district located right across Chao Phraya river in Samut Prakarn province. Taking only 10 minutes of ferry crossing, you will reach to this peaceful neighbourhood. It's a perfect place for cycling; lots of greens, less transportations, small alleys. The local people are all very friendly and kind. Without even asking, they are always coming to you when they sense that you're lost lol. You will absolute love this place!
3. Go rafting nearby Bangkok
Don't really go kayaking or rafting when it's raining heavily though….well the guide will definitely suggest you whether it's possible to take on the adventure. So, why is this rafting a good thing to do during rainy season? Because it doesn't  get heavy rain that often and it's 0.99% chance that it's going to rain all day long. The wet season brings back all the water and it liveliness that were dried out during summer. So, rafting and kayaking along a local river is definitely a fun idea for you and your best pals.
4. Walk around a period floating market in the eastern Bangkok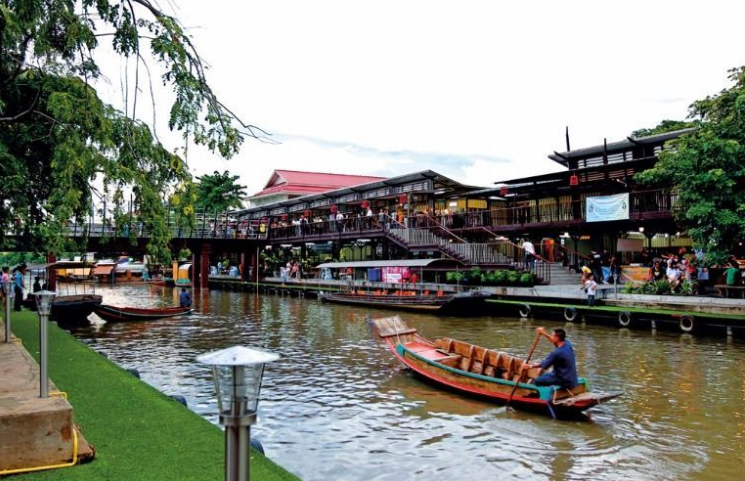 I don't really like to go to floating markets during rainy season actually, but why am I recommend this floating market? Because the place was built as a miniature of a vintage village from one of the most famous Thai novels, aka a Thai version of Romeo & Juliet, so it's more convenient to walk around the area and easily find covers with getting packed up or dirty when it's raining. It's more enjoyable with the back-to-time kind of vibe here.
5. Check out some cool museums
Rather than shopping or watching movies at a mall (because you can do that anywhere, right?), this is one of the best things you can do when it's raining. Learning Thai history, arts, and culture make your trip a little bit more valuable seeing that you understand more about Thai people and its culture. You will appreciate the aesthetic of Thai arts and learn local stories behind certain things. Check out my previous article here for some unique museums I recommend you guys to check out once you are in Bangkok.
6. Stay overnight on a float house in Kanchanaburi province
So, if you would love to just chilling and enjoying the local vibe the best destination to escape from Bangkok is Kanchanaburi province. With only a few hours of driving, you will reach this deadly beautiful province filled with charming natures and histories. One of the most popular things Thai visitors love to do when they are hear is to chill out by a float house. It's very relaxing and peaceful. Spend a night or two here would definitely be worth it. Just by imagining that you are lying down by the riverside, watching the rain, and drinking beer with your love one(s)….mannn I think I know what happiness is now…lol…
What's your idea on traveling around Bangkok during this rainy season? Comment and share your thoughts down below and please stay tuned for the next article.
Stay sweet
Comments
comments