December this year is a month of firsts for our country. Apart from the debut of Michelin Guide Thailand (Michelin Guide Bangkok 2018), Thailand unveiled its first musical road in Phetchabun. The north-central province boasts both stunning temples and mountains.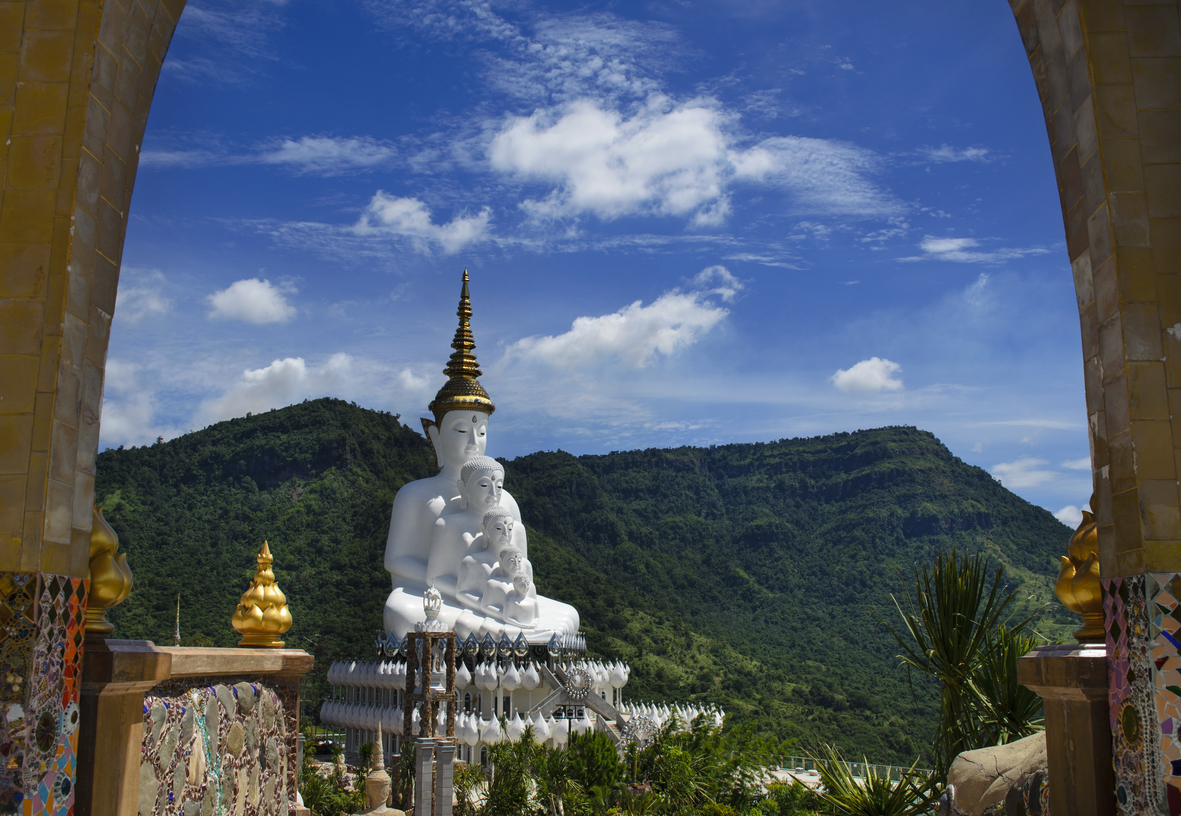 Wat Pha Sorn Kaew, an elaborate temple set against the mountains of Phetchabun
Where's Thailand's first musical road?
On December 1, 2017, Director of Phetchabun Rural Road District Klahan Tarugsa shared photos and a video of Rural Road Phetchabun 2013 (previously known as Phetchabun 3013) in Wang Ban, Lom Kao, Phetchabun.
Invented in Denmark in 1995, a musical road is first and foremost constructed for safety by adding rumble strips (grooves that make noises) to the surface of a road. When a car wheel crosses the strips, the road will come alive with music (or unpleasant sounds, depending on the design). Rumble strips are added to risk zones (like the area close to the edge of the road). Then the sounds will alert drivers and remind them to drive safe.
Since Lom Kao is home to Phetchabun's tallest mountain and famous green oasis Phu Tub Berk, building a musical road there will be beneficial for travelers. Rural Road Phetchabun 2013 leads to Phu Tub Berk and is a very scenic road.
What can you expect from Thailand's first musical road?
Once completed, Thailand will be the ninth country in the world with a musical road and Rural Road Phetchabun 2013 will be 500 meters in length. It's a work in progress, currently 200 meters long.
And what made Klahan Tarugsa's video go viral is the melody choice for the road. Listen for yourself:
Albeit spookily in our opinion, the road definitely sings Happy Birthday in the video. To hear the melody of Rural Road Phetchabun 2013, we have to travel at the speed of about 60 kilometers per hour.
Though the officers cited the popularity of Happy Birthday as the reason, we can't help thinking it's a reminder that life is precious and that we should be careful at all times. TakeMeTour and our community of Local Experts wish you safe and happy travels as you enjoy local experiences around Phetchabun and Thailand!
Comments
comments