Our top priority is to deliver the best experience from Local Experts to travellers with safety.
During these unprecedented times, our Local Experts and community are working harder than ever to provide unique local experiences with the safety to ensure that our guests have a worry-free experience and great memories back home.
TakeMeTour Safety Guidelines
1) Local Experts need to be in good health, no sign of symptoms or fever at least 14 days before the trip date.
2) Local Experts must wear masks or face shields during the trip.
3) Masks need to be prepared for all travellers.
4) Alcohol sanitizers need to be provided.
5) It is recommended for Local Experts and travellers to wash their hands frequently.
6) "Thai Chana" platform will be introduced to travellers for checking-in and out from each attraction.
7) Local Experts need to keep some distance from travellers and avoid crowded places.
8) Local Experts need to clean their cars before and after the trip.
9) Local Experts shouldn't directly contact or hand out items to travellers directly.
 10) Avoid sharing dishes with travellers, always use serving spoons or have your own a la carte dishes.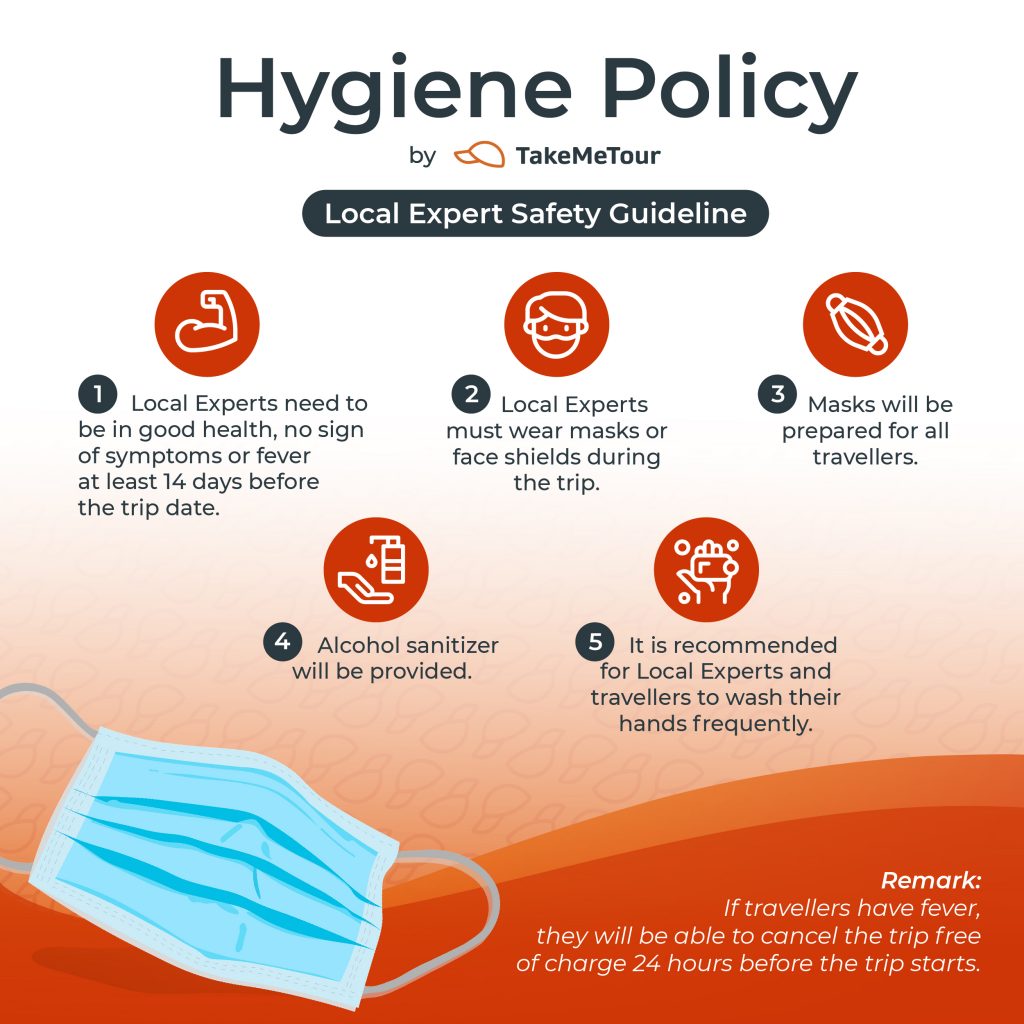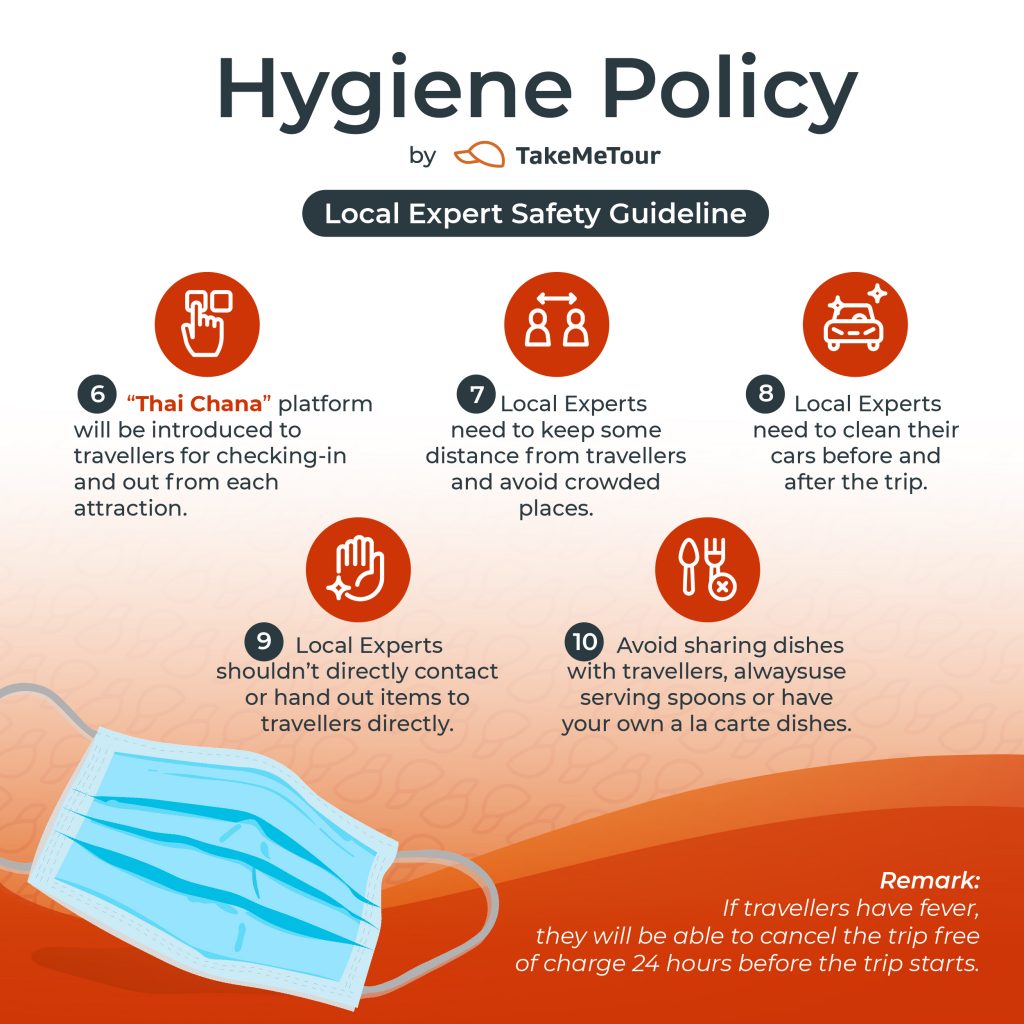 Remark: If travellers have a fever, they will be able to cancel the trip free of charge
24 hours before the trip starts.
Start planning your next trip and explore Thailand like a local with TakeMeTour's Local Expert at www.TakeMeTour.com
Comments
comments