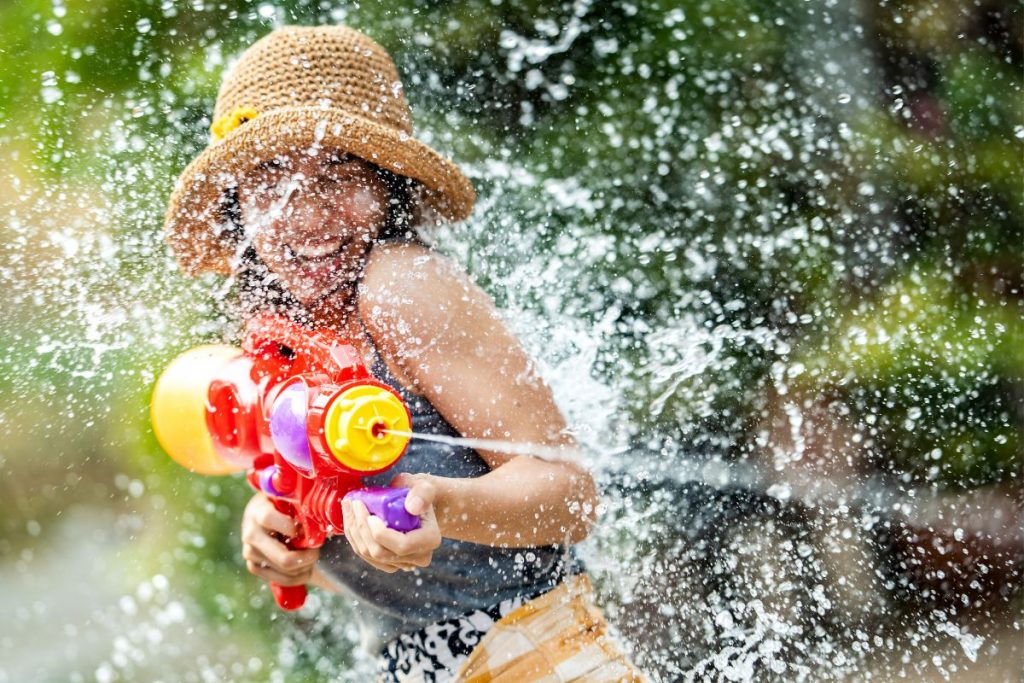 Songkran Festival is a notable festival celebrated in Thailand, marking the traditional Thai New Year. It takes place across the country mostly from April 13 to 15. Saraburi is also known for its unique and vibrant celebrations during Songkran. Unforgettable Songkran celebrations await you in Saraburi, making it the perfect destination to immerse yourself in the festive spirit like never before!

If you are planning to visit Saraburi during Songkran, here are how to get to Saraburi and some top things to do and experience during this festive occasion.
How to get to Saraburi? 4 ways to travel from Bangkok to Saraburi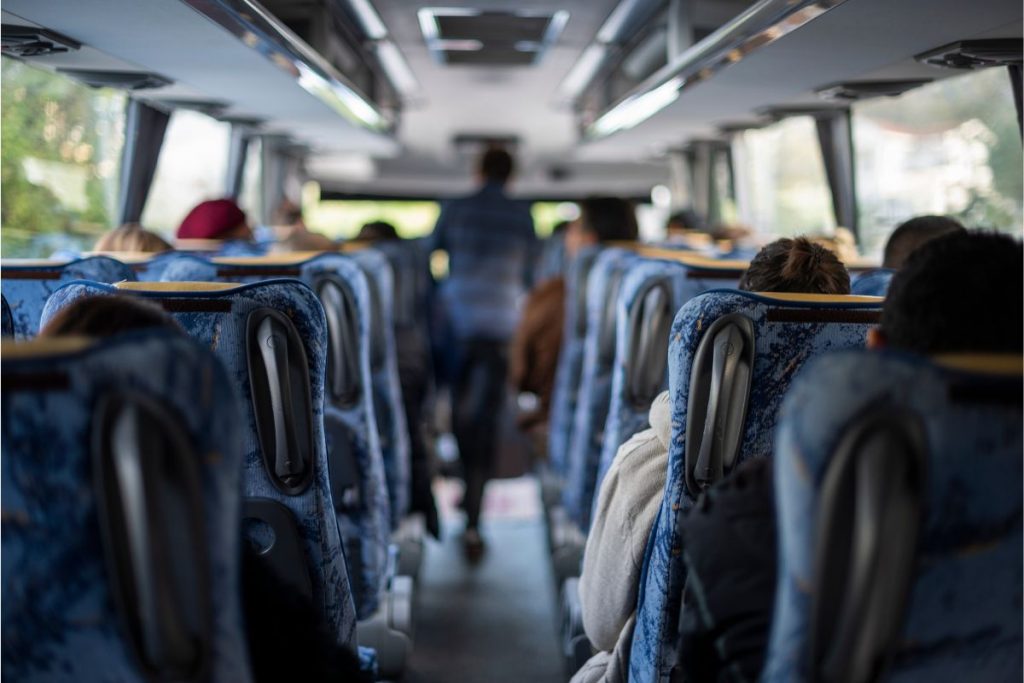 By bus: You can take a bus from Mo Chit 2 Bus Station to Saraburi. Please note that the traffic tends to be busy on roads during the holiday season.
By minibus or van: You can also take a minibus or a van Line 904 from Building B at Mo Chit New Van Terminal which is located on the opposite side of Mo Chit 2 Bus Station. The first round will start at 6.00 AM and the last round is 8.00 PM every day.
By train: You can take a train from the new main railway terminal in Bangkok, Krung Thep Aphiwat Central Terminal (KTW).
By rental car: You can rent a car from Bangkok to Saraburi. Normally, the travel time by car during holidays is at least 2 hours or more.
Top 8 Things You Absolutely Need to Do During Songkran Festival in Saraburi
1. Participate in the Water-Splashing Event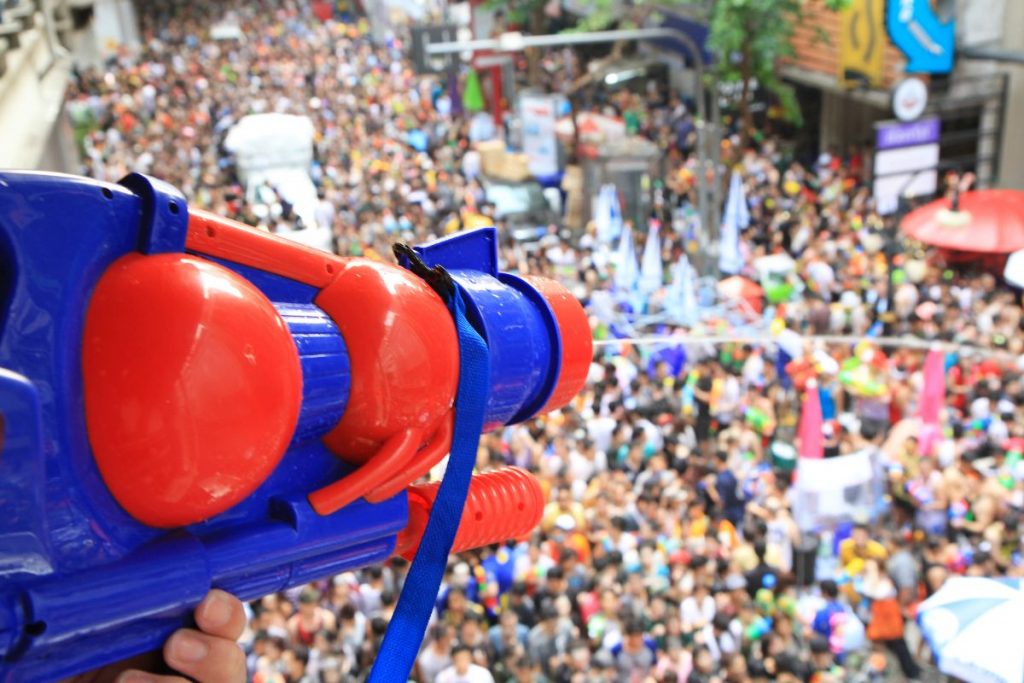 Songkran Festival is famously known as the "Water Festival," and Saraburi takes the water-splashing festivities to a whole new level. You can join in the fun by splashing water on others and getting soaked in return.
The streets of Saraburi come alive with people armed with water guns and buckets, dousing each other with water in a friendly and playful manner. It's a perfect way to beat the heat and have a great time with the locals and fellow travelers.
Tips: Do not forget to join the water fight at Klong Preaw – Sao Hai, Pi-Chai Street.
📍Location: https://goo.gl/maps/Sxc8GuyYJByRPkaV7
2. Explore the Traditional Ceremonies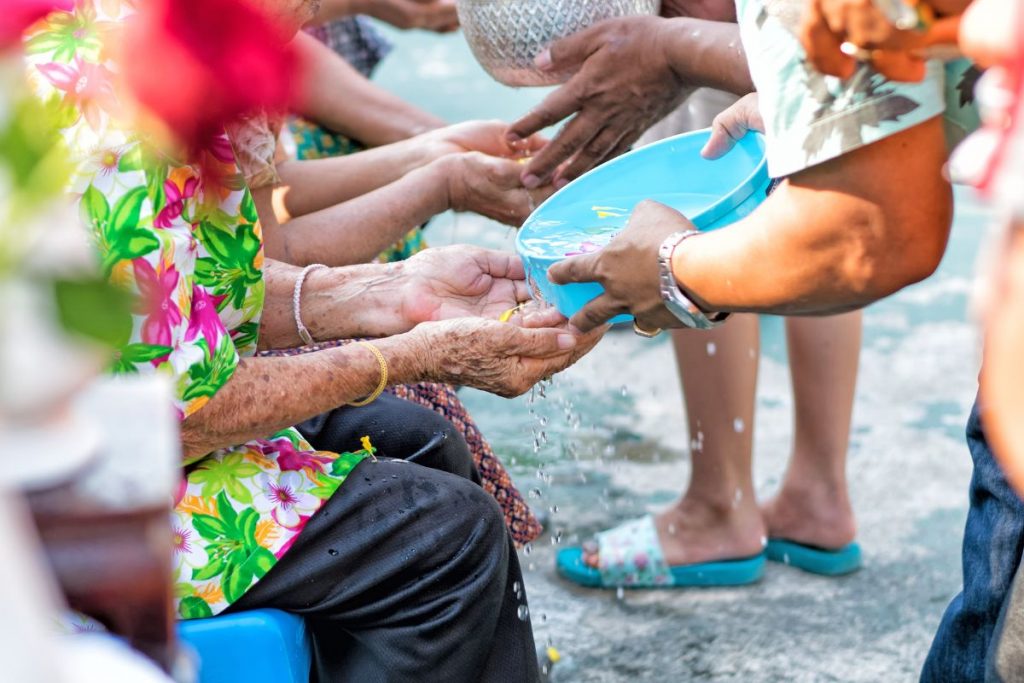 Songkran Festival in Saraburi is not just about water fights; it includes various traditional ceremonies that are unique to the region. You can witness in activities such as "Rod Nam Dum Hua" where people pour scented water on the hands of the elderly as a sign of respect and seek their blessings.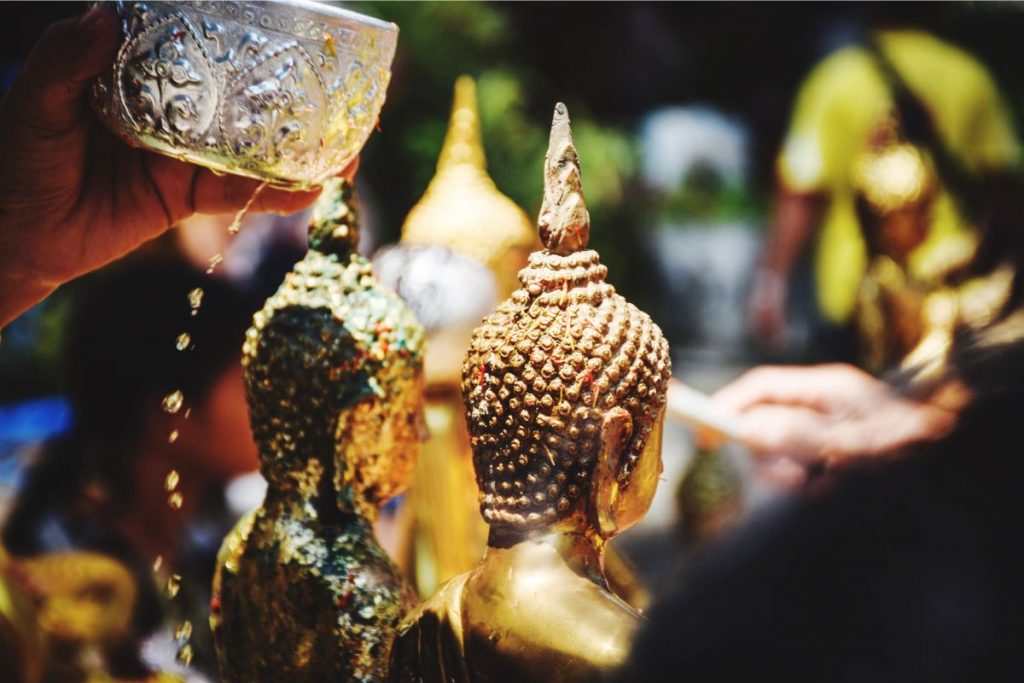 Another interesting ceremony is "Song Nam Pra" procession, where a revered Buddha image is paraded through the streets accompanied by colorful cultural performances, music, and dances.
3. Visit some cool getaways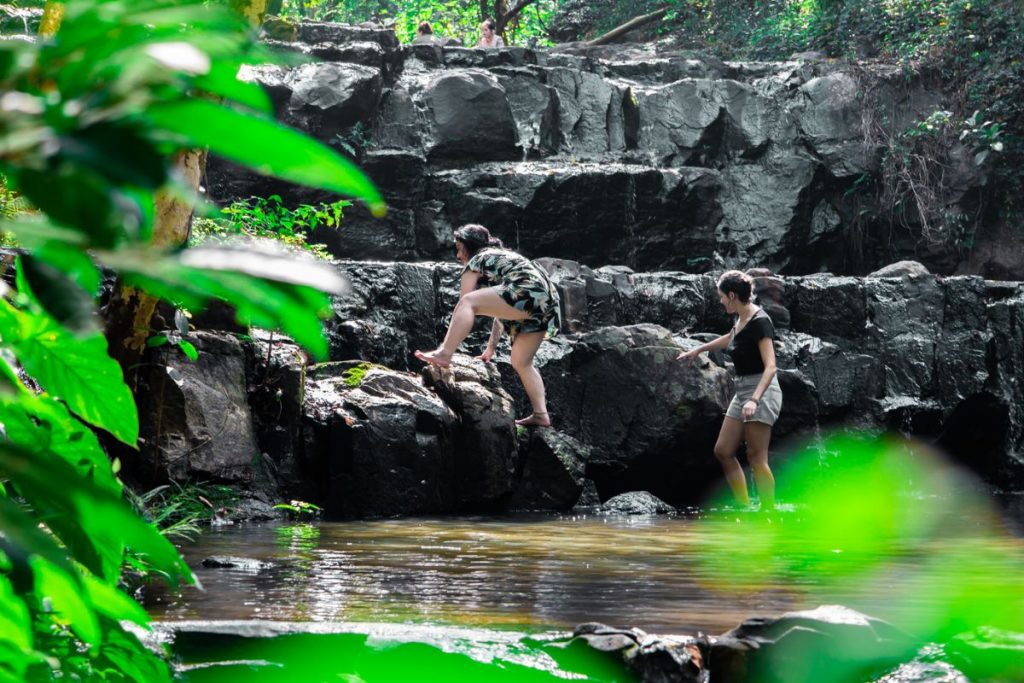 Waterfalls are absolutely the best spots for cool getaways in Saraburi. Here are some recommended waterfalls.
Chet Sao Noi Waterfall is a stunning seven-tiered waterfall with crystal clear water.
Dong Phaya Yen Waterfall is a small limestone waterfall nearby Chet Sao Noi Waterfall. There are many spots for swimming.
Krok E-Dok Waterfall is a ​​enormous waterfall with seven stories, surrounded by beautiful nature.
Muak Lek Waterfall is a large waterfall, although it's not very high. The water is shallow, making it a safe spot for your kids to splash around and swim.
Sam Lan Waterfall is a three-tiered waterfall that is surrounded by lush green forest.
Tips: If you are making a plan to visit waterfalls but need more spots to visit, Let us plan for you!
📍Wander Outside Bangkok to Make Cookies, Visit Monkey Temple and Waterfall
4. Visit Ancient Temples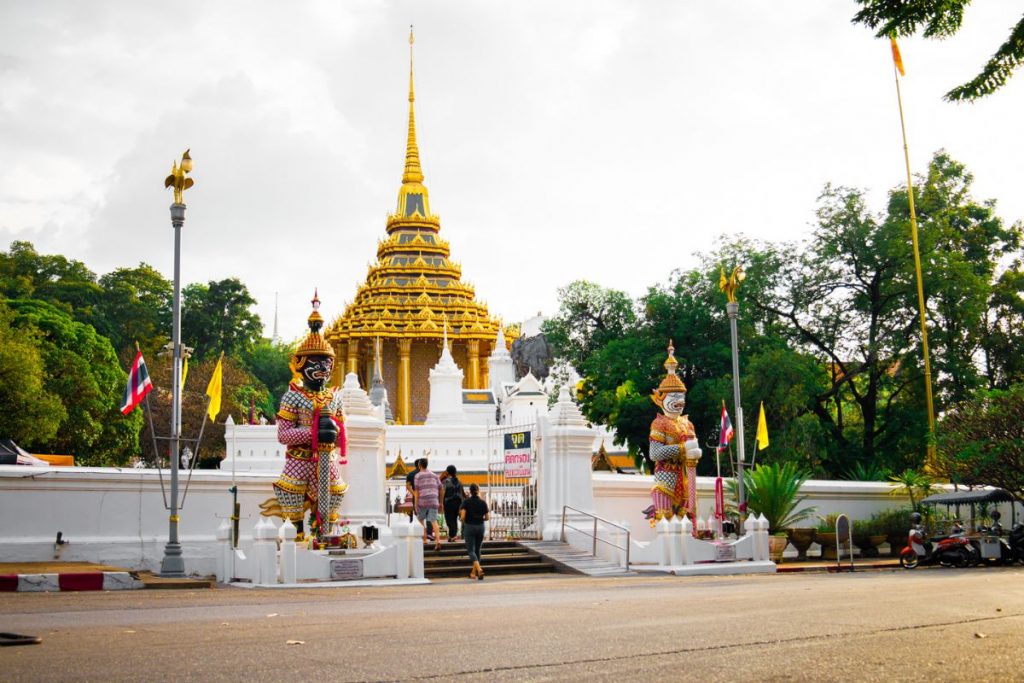 Visiting the ancient temples in Saraburi during Songkran can be an unforgettable experience. During your visit, you can immerse yourself in the local culture, witness traditional Songkran rituals, and marvel at the beauty of the ancient temples.
Apart from that, visiting the ancient temples in Saraburi during Songkran also provides ample opportunities for photography, as the temples and their surroundings are adorned with colorful decorations and vibrant festivities.
5. Explore Market for Local Food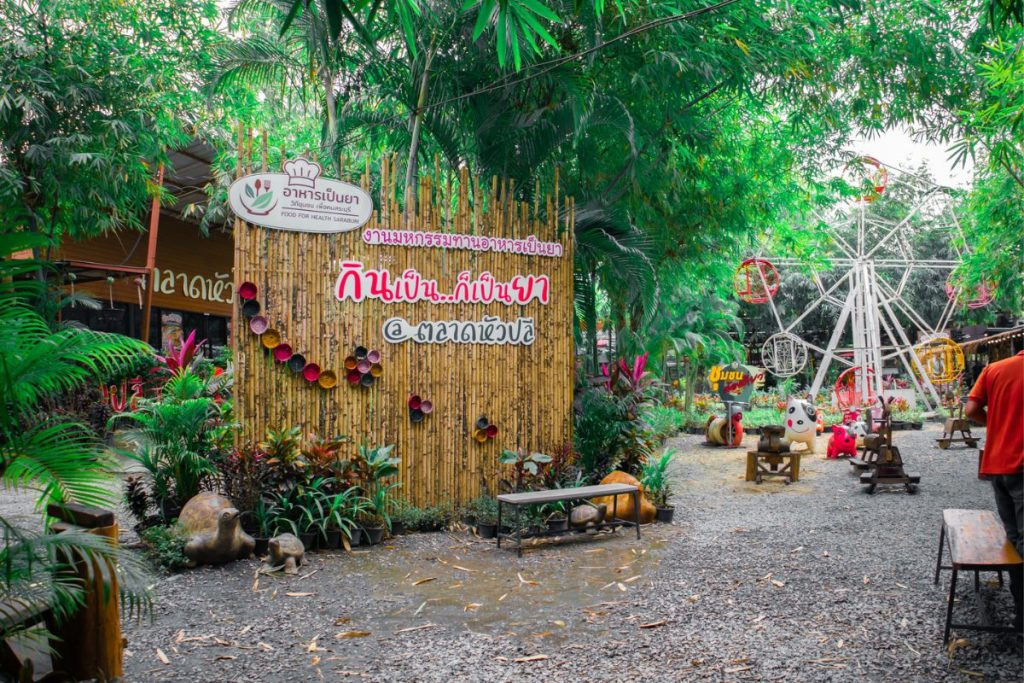 Saraburi has many local markets. One of the most popular markets is ​​Hua Plee Market. It is an agricultural community market in a chic atmosphere. Inside the market is cool and shady with bamboo. There are a lot of products from villagers, including foods, homegrown vegetables and organic vegetables, to have fun shopping; it is suitable for vacationing, bringing family and friends to sit and chill.
Tips: Do not forget to try local drinks and cuisines such as Corn milk, Banana Blossom drinks and snacks, Pad Mee Yuan (Saraburi Style Stir fried rice noodle) and other Thai desserts.
6. Enjoy Outdoor Activities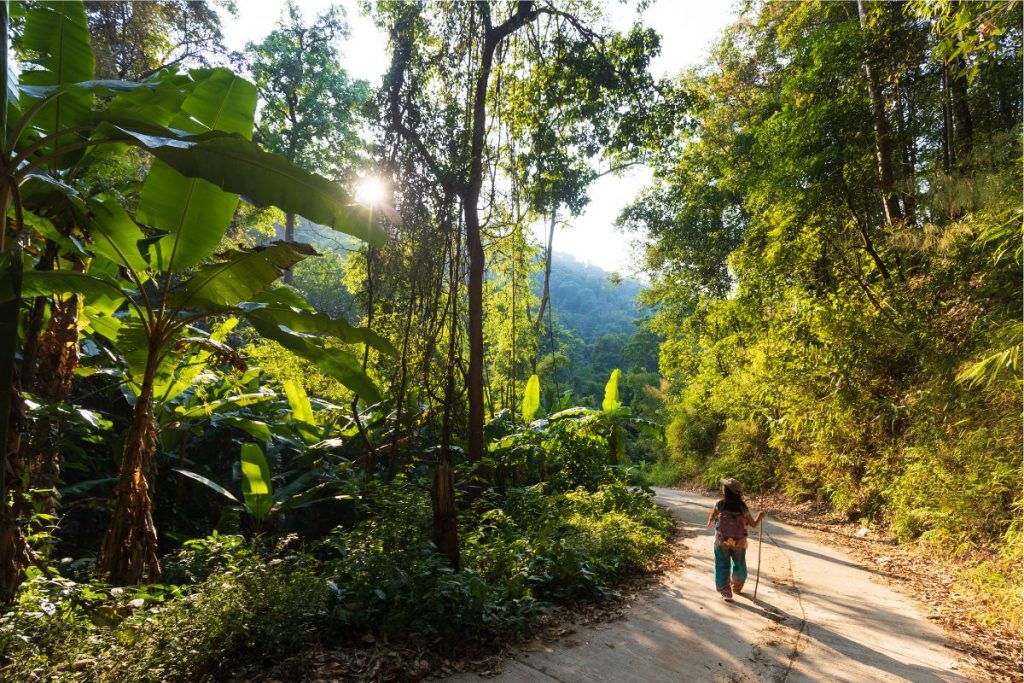 Saraburi offers a lot of exciting outdoor activities for nature lovers. Here are some thrilling outdoor activities you can enjoy in Saraburi.
Trekking: There are many ideal destinations for trekking such as Chet Kot Waterfall trail, Krok E-Dok Waterfall trail, Si Chang Waterfall – Muak Lek Reservoir trail, and Chet Sao Noi Village Trail.
ATV Driving: You can ride these rugged vehicles through off-road trails, forests, and countryside while taking in the scenic beauty of the surroundings.
Rafting: This activity is perfect for adventure seekers who enjoy water sports and want to add an element of excitement to their trip.
Ziplining: If you are a fan of heights and adrenaline, ziplining is a must-try activity in Saraburi. It's a thrilling way to experience the beauty of nature and get an adrenaline rush at the same time.
7. Attend Thai Cooking Class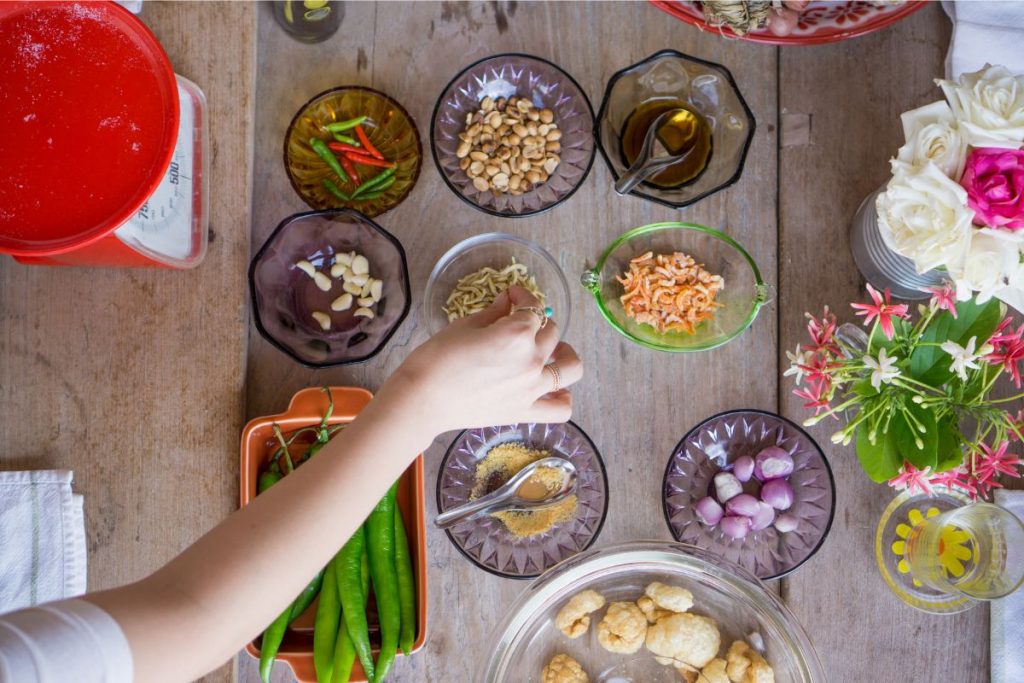 If you are not a big fan of adventure activities or water-splashing events but you are a foodie, Let's learn how to cook some Thai cuisine with Take Me Tour instead!
In this cooking class, you will discover how to make popular Thai dishes like the creamy and spicy Tom Yum Goong soup and the Thai-style fried omelet with crab. When you go back home, you'll be able to treat yourself and your family with these delicious recipes!
8. Explore Nightlife in Saraburi
Are you looking for some night hangout spots? Here are some options for exploring the nightlife to experience the local culture after the sun sets.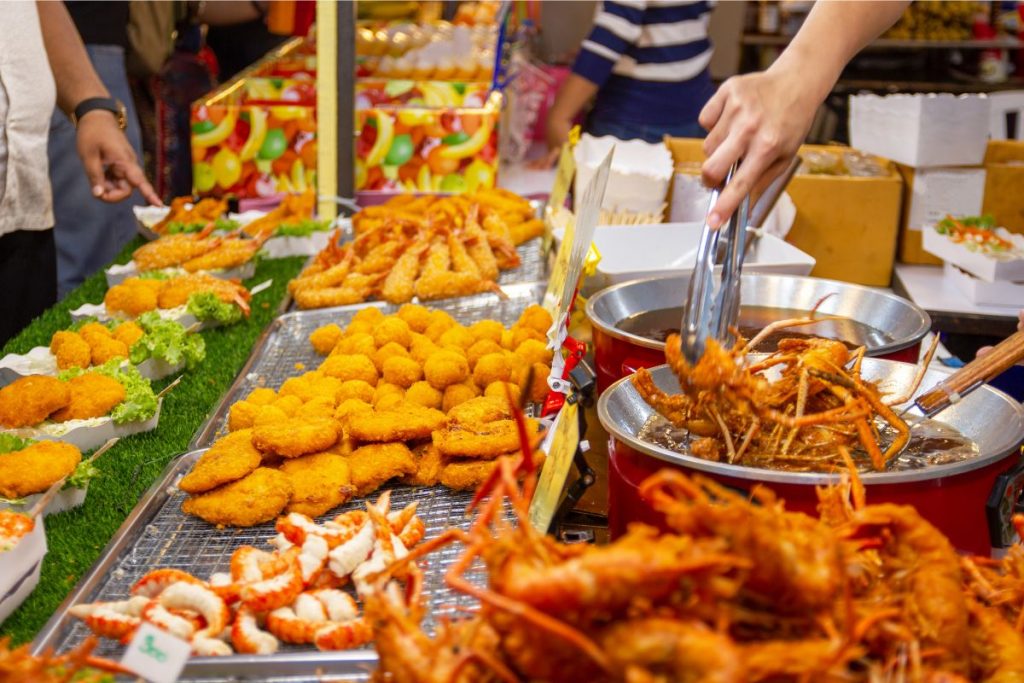 Night Market: There are a lot of night markets that offer a wide variety of local street food, snacks, and drinks in Saraburi. You can sample local specialties like grilled meats, seafood, noodle dishes, and more. It is a perfect place to hang out with friends or enjoy a casual evening out.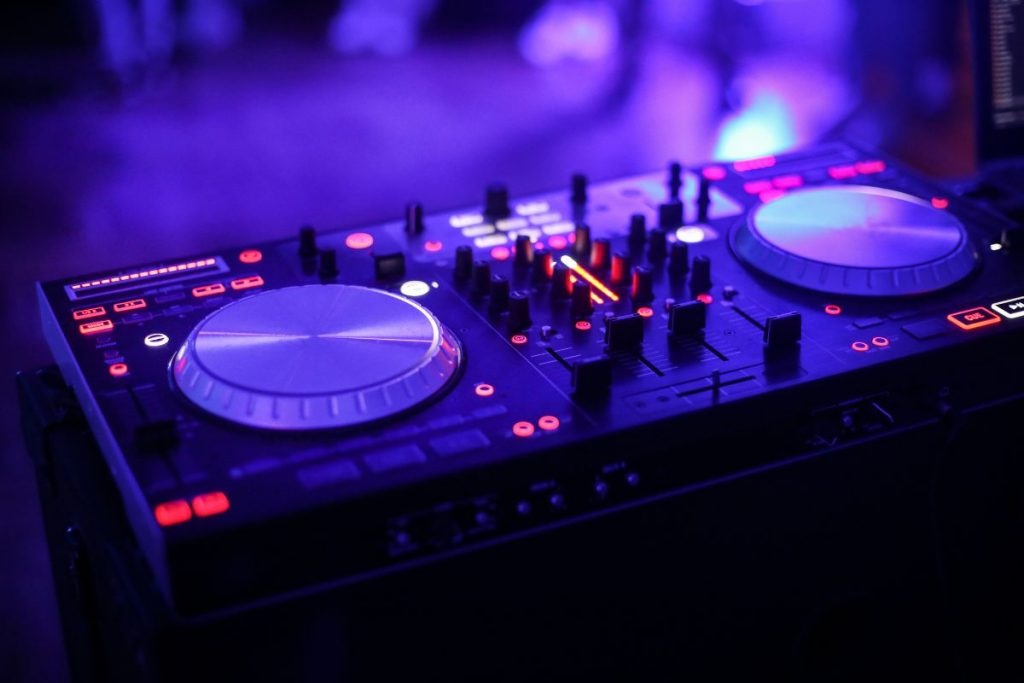 Bars and Pubs: Saraburi also has a selection of bars and pubs where you can relax and refresh after a long day of exploring. Some bars and pubs also have live music or DJ sets. It is your chance to mingle with locals, try new drinks, and experience the nightlife scene in Saraburi.
Comments
comments