It's official! Singaporeans arriving at Bangkok's Suvarnabhumi Airport (BKK) can now take advantage of the Auto Gate system, avoiding the queues at Arrivals! See our guide below to make sure you qualify:
1. Tourism Purpose Only

Auto Gate is only for use by those Singaporean visitors to Thailand arriving on a 30-days visa Exemption scheme. All other visa requests will have to proceed through standard immigration channels.
2. Suvarnabhumi Airport Only
Singaporean nationals can look forward to 2 (two) dedicated Auto Gates for their sole use at Suvarnabhumi Airport. Other airports coming soon (fingers crossed)!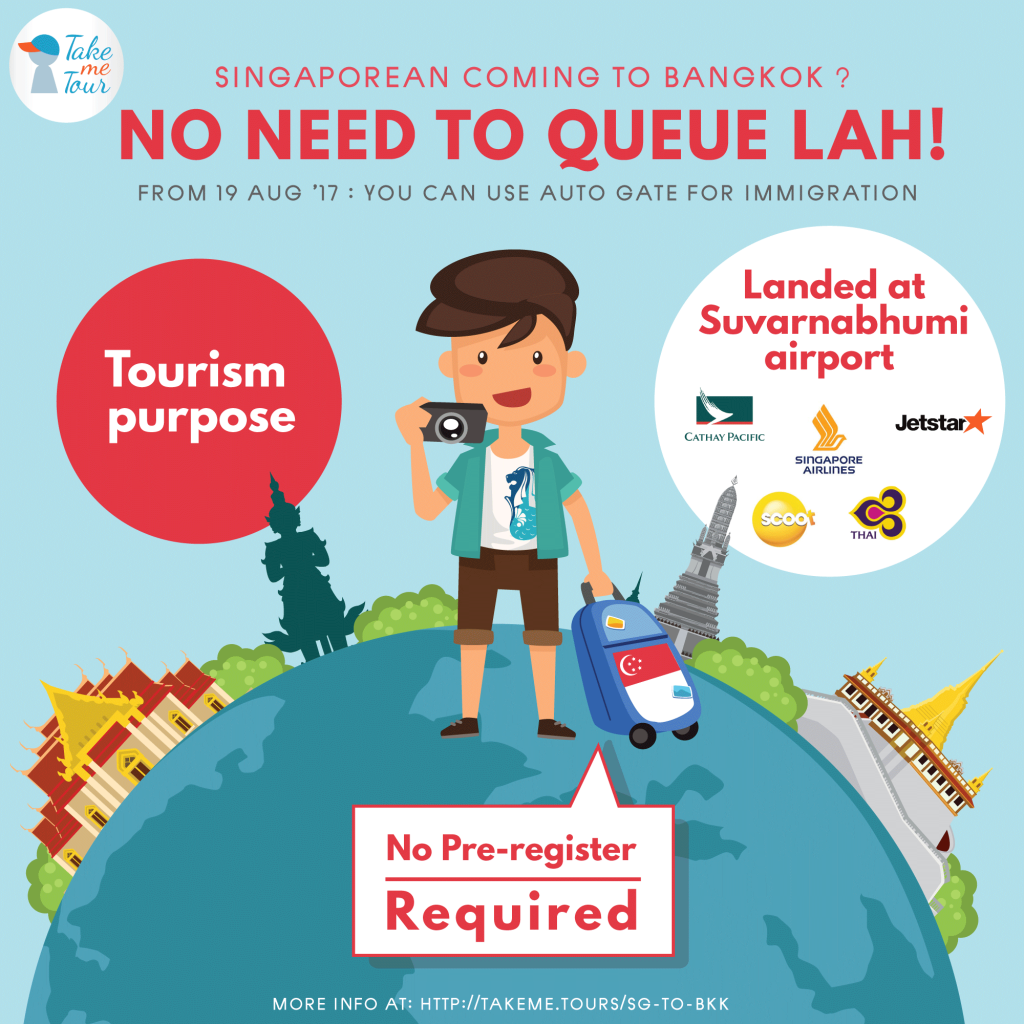 What do you have to do?
Nothing! Yes, you read it correctly.
There's no need to do any preliminary registration prior to your arrival in Thailand, simply present yourself with your passport at the Auto Gate system once you've landed at the airport and the system will capture all the information it needs to grant your 30 day Tourist Visa into Thailand!
Which airport in Bangkok will I arrive?
The following direct flights from Singapore land at Bangkok Suvarnabhumi. Hint: use "Find" function to see if your flight is there.
Singapore Airlines
SQ970
SQ972
SQ974
SQ976
SQ982
SQ978
Thai Airways
TG402
TG404
TG414
TG408
TG410
Cathay Pacific
CX712
Scoot (previously Tiger Airways)
TR2102
TR2106
TR2104
TR2112
TR2108
JetStar
3K511
3K519
3K515
3K509
3K517
3K513
Share it with your friend

to save their time at the airport & have more time enjoying local experiences!
Comments
comments