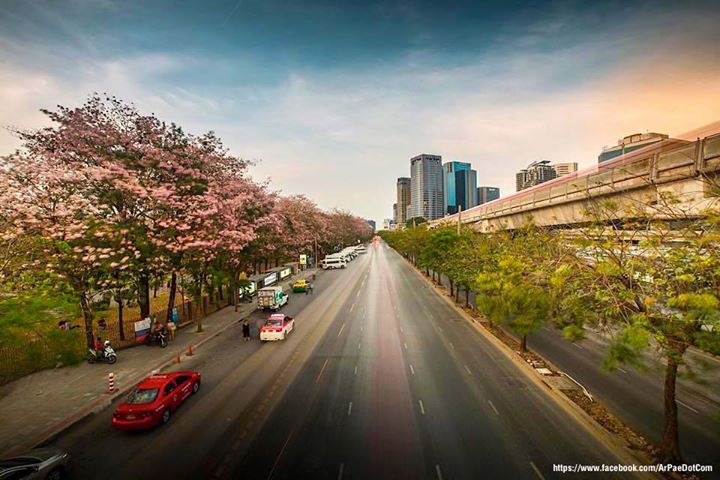 Recently, Bangkokian world is pink since they fell in love with these tree: Tabebuia
At JJ Mall aka Chatuchak market where you can buy variety of goods in cheap price located one of a few big green space in Bangkok while the official name of the park is Wa Chi Ra Ben Ja Tad, it's commonly known as Rot Fai park.
Here you can cycling, joking or simply chilling in this peaceful area which full of many type of flowers and trees including Tabebuia (Pink Trumpet tree)
Thai People named Tabebuia as 'Chompoo Pantip', Tabebuia is a native tree for tropic or subtropic countries such as Mexico, Cuba or Argentina etc.
Now, Chompoo Pantip is blooming beautifully and is indeed a sight to behold if you pass by BTS Mo Chit or MRT Chatuchak don't forget to check it out or better yet picnic under it.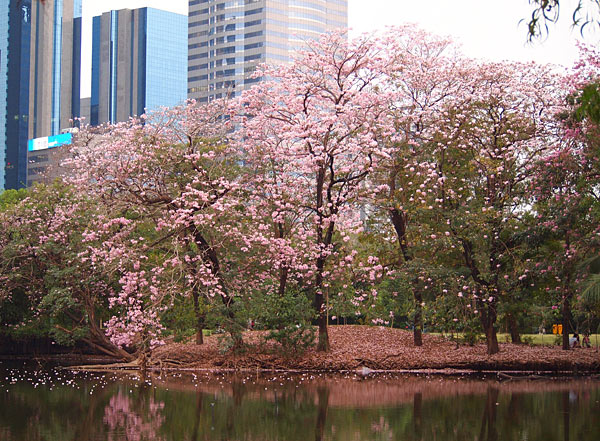 Look for a Local trip to Chatuchak at your fingertips click http://goo.gl/rpY7Ed
 Photo Cr. manager online
Comments
comments