Baan Rai Kong Khing, One of the most lovely communities where local wisdom in Chiangmai, has been preserved and taught from generation to generation.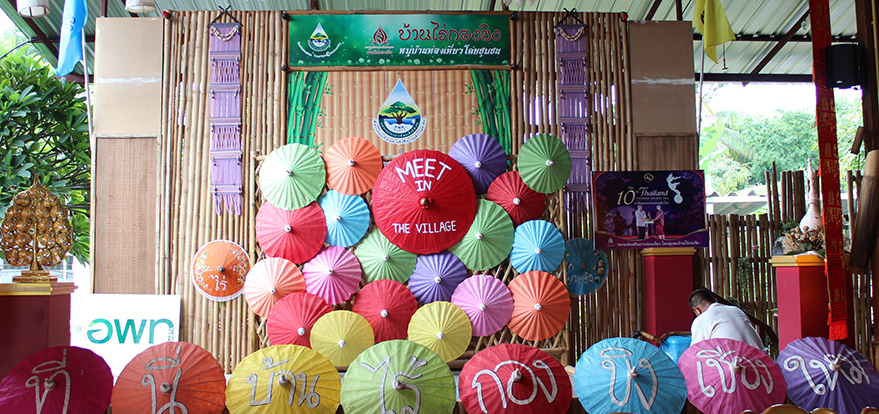 Where the local wisdom in Chiangmai meets community-based tourism
Looking for some wonderful experiences in Chiangmai where you can learn the real local way of life and appreciate the culture? Baan Rai Kong Khing is your call. This warmth community has been managing some local activities and services for both local and foreign travelers to enjoy during their stay in Chiangmai. Using their local wisdom that has been passing from generations, visitors can observe, adopt the local knowledge, and feel like home here.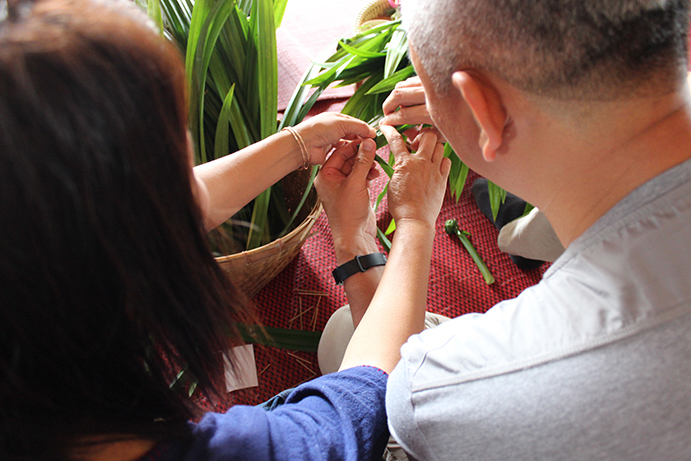 Thai people use Pandan leaves for many things: food coloring, herbal drinks, medicine, etc. Nowadays, not many kids only get to eat Pandan from many Thai dessert, but never seen the actual one or have knowledge about it at all. The locals will not only share their local wisdom and the benefits of using pandan leaves, but they will also teach you how to fold pandan leaves into beautiful roses.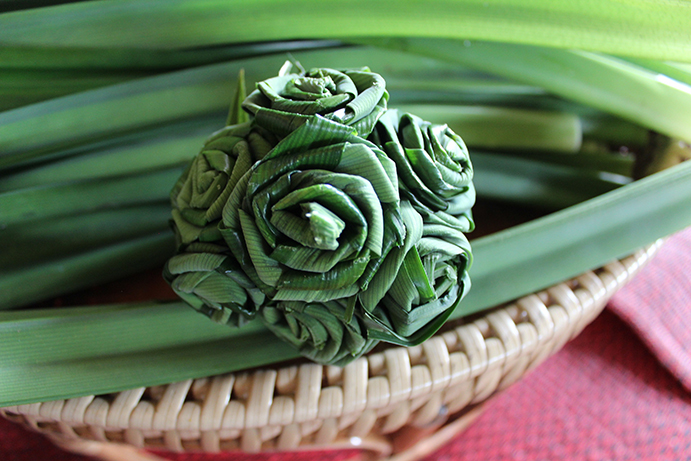 Ta-da! Isn't it beautiful? You can adapt the technique to many kinds of leaves as well.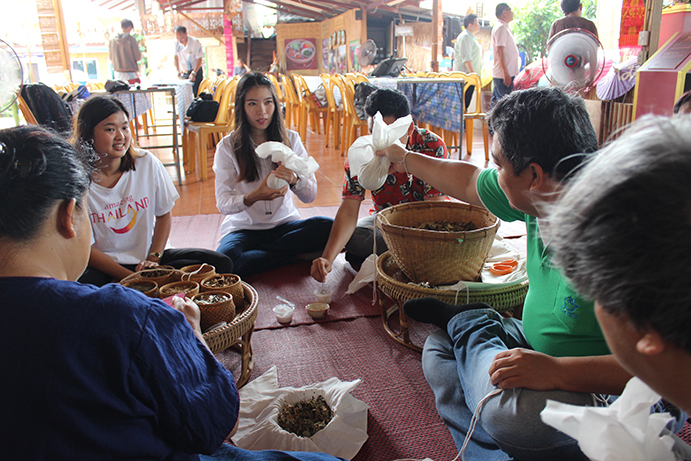 But, Pandan isn't the only thing you can find here. The local folks love to collect herbs and sun-dried them. Then, they will make an herbal ball for Thai massage and spa.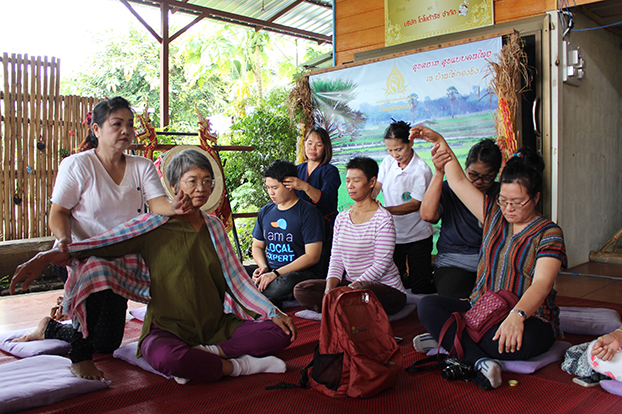 So…definitely! One of the best things you can enjoy, that sort of like a signature of Baan Rai Kong Khing, is traditional Thai massage. Having a backache? Let the local therapists help you ease the pain and relieve your body tension.
The most unique massage art of this community here is called Yam Krang. It's the authentic and local wisdom in Chiangmai here. And, only a few therapists in the village has mastered it. The masters have to be self-reserved and faithful. The apprentices need to make their commitments in learning and practicing Yam Krang as well.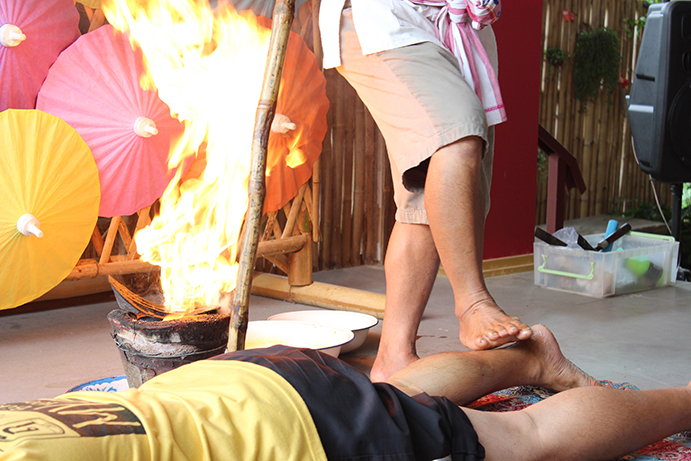 After you've changed your cloth and lied down, Yam Krang master will soak his feet in a special herb oil, put them on hot charcoals for a second to warm up, and give you a massage (around your shoulder, back, or legs) right away.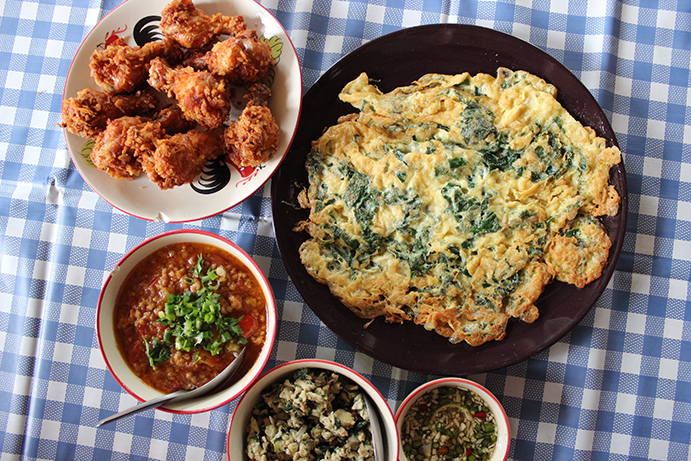 After the Yam Krang session, it's time for some local home-made meal. The lady chefs here really are attentive and very good at her cooking. (I'm not gonna lie…lol) Everything here is very tasty. And, you can learn some of the local secret recipes at Baan Rai Kong Khing as well. 😉
Interested in visiting Baan Rai Kong Khing for a day? Learn more about the day trip to this friendly community click
Comments
comments