Recently, Thai society gave a warm welcome to a lifestyle called 'Hipster'.  Who are they? Basically, they do something that others don't do, thus, they appear to be cool!
I would like to present you another type of cool people which I would like to call them 'Local hipster'.
Local Hipster can do something other can't do, they have these unique cloths which most of them come from independent stores and they are aware of recycling or reusing.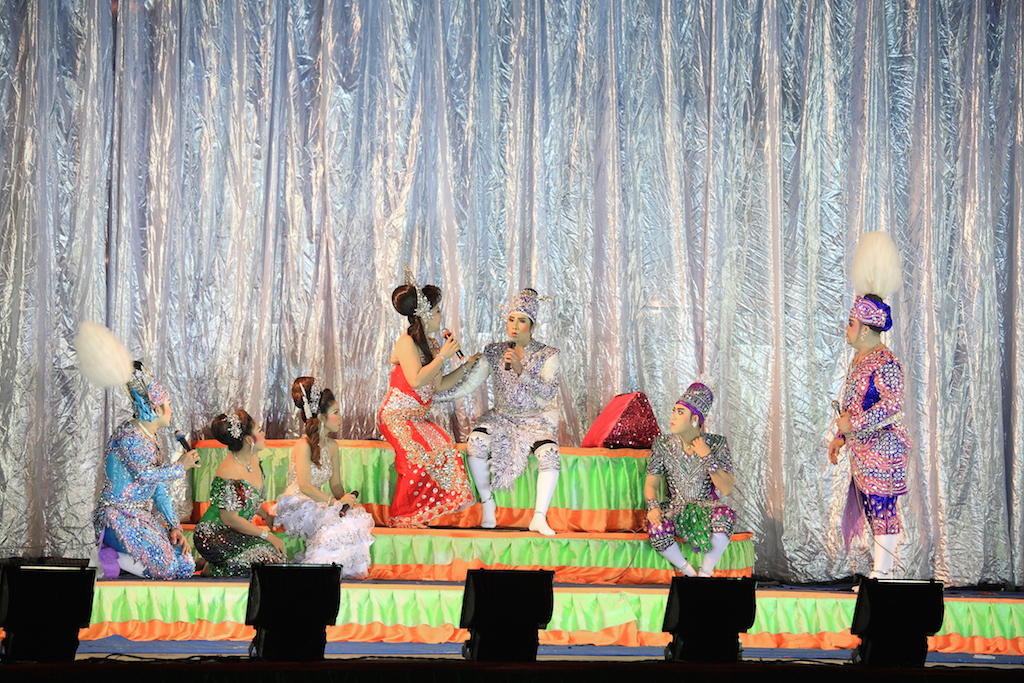 Li Kay (Thai Folk Opera)
They can act, dance and sing, beautifully.  They are popular for their shiny costumes and charming improvise wit.  Most of stories are about lovers who cannot be together for some reasons or a hero who have to take on a dangerous journey in order to protect his city or his beloved.  It's maybe a bit cliché but it's soap opera, anyway.  You can find them at temple fairs or festivals which may or may not be set in Bangkok.
Nang Rum (Traditional Thai dancer)
These folks have a real talent in dancing.  Traditional Thai dance is anything but easy.  It take years of practice and discipline to make perfect.  If you ever go on a tour or have dinner at some fancy restaurants or hotels in Thailand you might had seen their performance.
Lunk Thung (Folk singer)
"Lunk Thung is the real definition of 'Fun' " They said and by 'They' simple mean 70 % or more of Thais who appreciated 'Lunk Thung music.  Most of Thailand population especially those who live or come from countryside enjoy the music.  The place they come from are a lot of life and fun in a genuine way.  Their soulful life style had seep into their songs and performances. Simply type "Lunk Online" in Google and hear it for yourself.
Khon (Traditional Thai drama dance)
In all Thai glory – Khon – do represent one of our fineness stage performances since ancient time.  Khon is consider a high class art forms, they mainly perform for royalist and for commoner on special occasions in the past.  Khon can simply descript as a Thai style mask dance with dramatic storyline.  The story is mainly about Ramayana and is told in verse.  Khon costume and dance style is very unique and beautiful.  Khon show is very rare and perform mostly on special occasions.  If you want to watch Khon, keep your whether eyes on Thai culture news.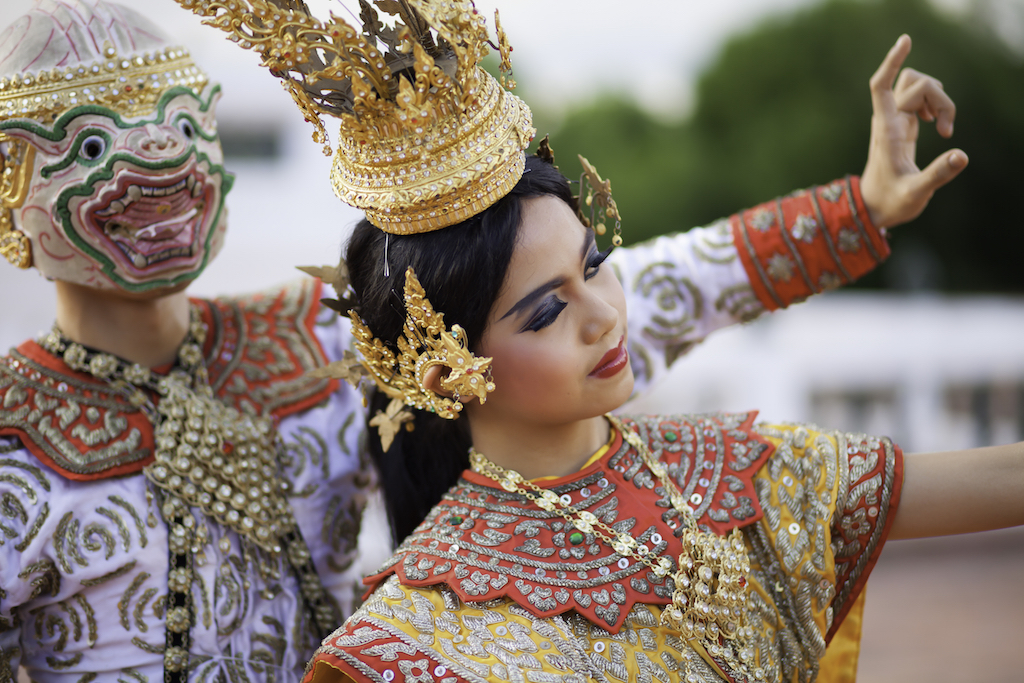 Nang Show (Cabaret Perfromer)
These wonderful ladies are all ready to take your night away with colorful nightlight and dazzling dancing and singing shows.  If you want a colorful night out with friends where you can drink and see joyful performance.  Nang show is a great choice.
Lam Tad (Thai-style antiphon)
This Thai-style of impromptu antiphonal singing, consists of two group of singers.  Every group has 2 – 3 persons and only male or female in one group.  The performers have a great talent in terms of language. Their songs often use obscene words with dual-meaning or innuendos.  This way they can entertain their audience, immensely. Lam Tad is a local center region performance.
Pong Lang (Log xylophone from North-East)
Pong Lang is a traditional log xylophone from Isan (North-East) and is very popular among the locals.  Pong lang can perform as a small group or a big band. They often tied Pong Lang to a trolley couple with local dancers and other instruments then the show begin.              
Nang Talung (Thai Shadow puppet show)
A form of shadow puppetry performance arts from southern Thailand. The puppets are made of cowhide.  The popular character are stock clown who have a good sense of humor and crack obscene jokes. The show often include 10 actors and musicians. It's also performance in southern Thai accent.  If you get a chance to go to the South of Thailand, remember to ask the local about Nang Talung.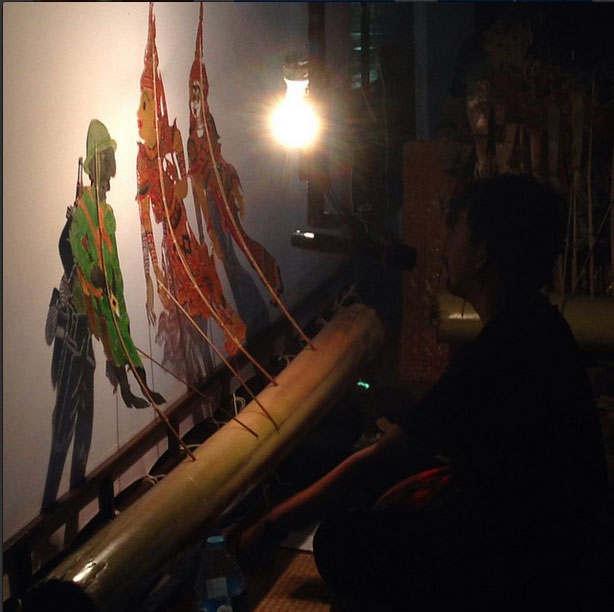 Street performer
The name can explain itself very clear. They are Street Performers! They are women and men with talent and they're willing to share it with all of us. They can do magic trick, dance or sing etc., when we see them on a crowded street whether we had a good or bad day. Their performance can put a smile on our face if we pay attention.
We are living in a world of labels, we label not only things but people. Sometime the labels are good or useful, sometimes they aren't but every time we should remember to look through the label to the person. That way we won't miss out all the unique and authentic goodies.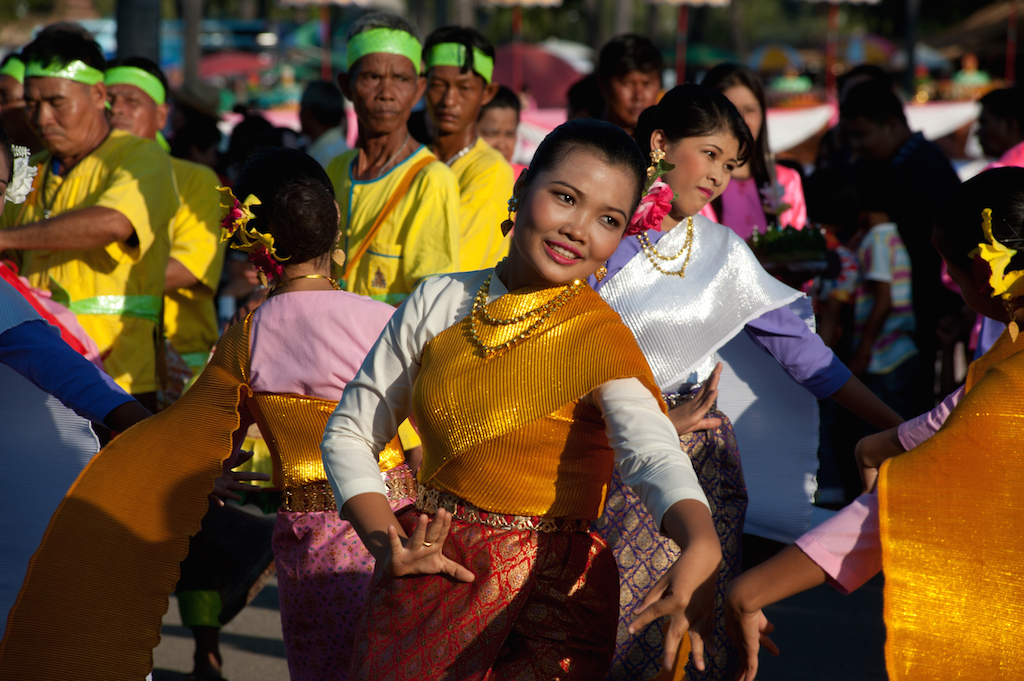 Comments
comments