The Angkor Wat sunrise — that's probably on top of your bucket list to visit Angkor Wat, right? I mean who wouldn't want to catch it after seeing a picture like this?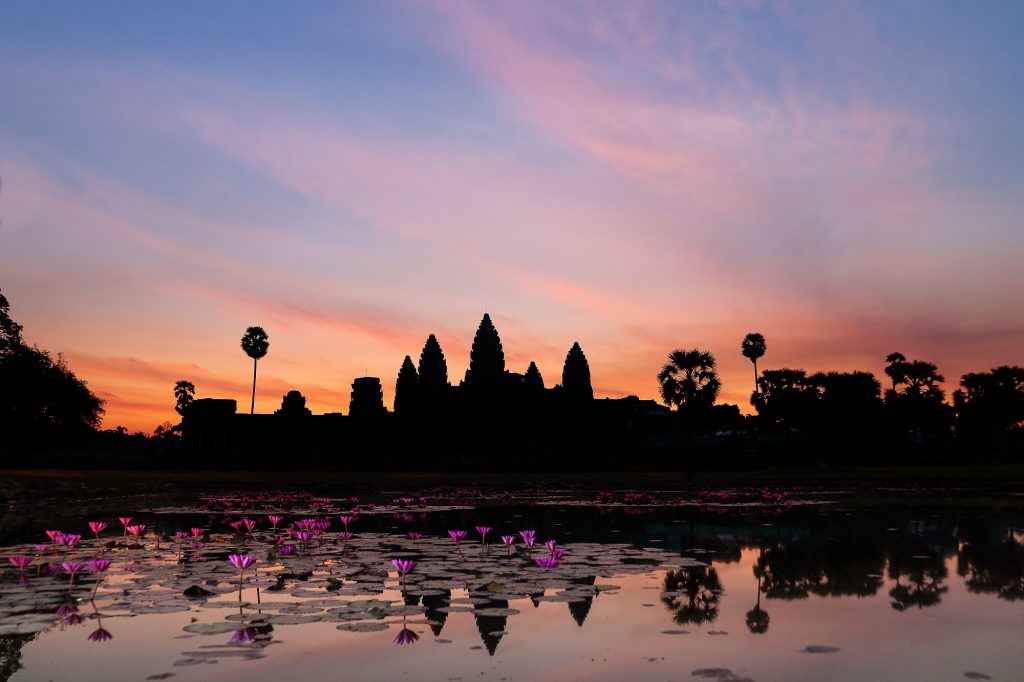 It's no wonder that catching the sunrise at Angkor Wat has become so popular, for early and non-early birds alike. However, if you're one to be skeptical of where the crowds go, you might be asking yourself: Is the Angkor Wat sunrise really worth it?
Is the actual experience as wonderful as the gorgeous photos suggest? Or is there an ugly truth hiding behind the pretty picture?
What to Expect for the Angkor Wat Sunrise
Here's what you might already suspect, or would cause heightened disappointment if you didn't. Crowds will be sharing the sunrise with you, most with their phones out to capture the moment.
It's not so much an ugly truth as simply the way things are with many famous landmarks. So, if you've been picturing a quiet, tranquil moment enjoyed only by you and a few others, then reality will likely fail you.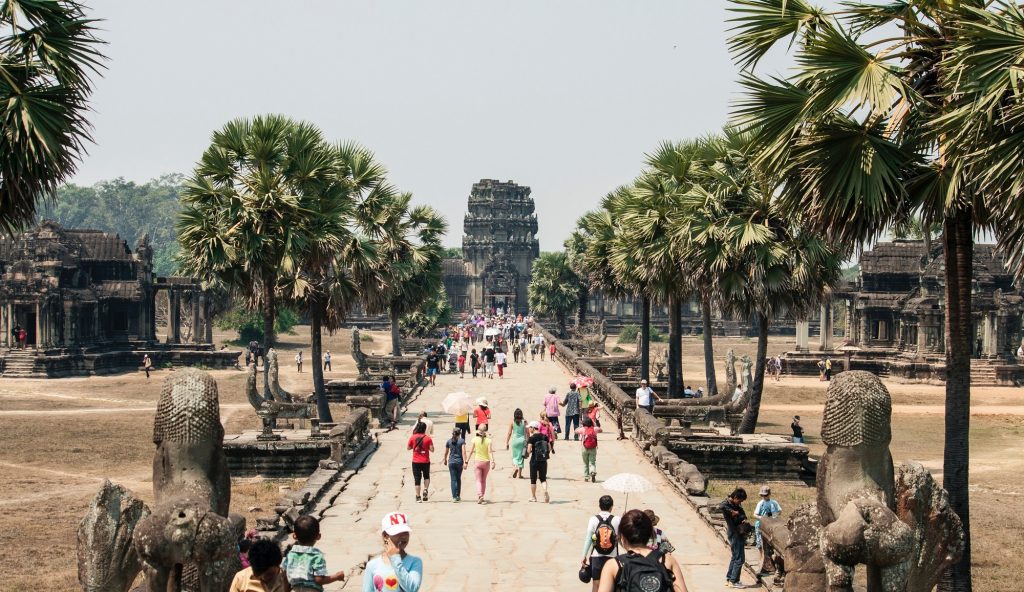 While it might be disconcerting at first, once you've made peace with it, then you can better focus and enjoy watching the wonderful sunrise blossoming before you. Going in with the right expectation is key.
Preparation is also key. You can increase your odds of a worthwhile sunrise viewing with some good planning, such as:
1. Buying your Angkor Pass a day before
If you're buying your ticket the morning you're heading in to watch the sunrise, then you've already lost your prime viewing spots. So, make sure to get your Angkor Pass at the Angkor Park Pass Ticket Counters beforehand. The ticket office is opened from 5 AM – 5:30 PM. Passes are available for one day, two days, and three days. Some important notes about the Angkor Passes:
– Only passes bought at the ticket office are valid. Beware of services that sell tickets online or anyone who tries to bring you to another place for a cheaper deal.
– Make sure you buy your ticket after 5 PM, as the pass will then be valid until the next day. If you buy it before 5, your ticket can only be used on the day you purchased it.
2. Waking up super early
The Angkor Wat gate opens at 5 AM, so you should be aiming to be one of the first people going through. Set however many alarms you need, but you should be out the door by 4:45 at the latest. Your grueling effort might even be rewarded with the brief peaceful moment that you had first imagined. With the Angkor Wat sunrise, it's really true that you either go hard or go home.
3. Having your transport ready to go
You don't want to be calling a tuk-tuk in the wee hours of the morning. Arrange all your transport needs a day before. It's common to get a tuk-tuk ride for the day, costing anywhere between 20$-30$ (time to let your bargaining skills shine).
If you're also looking for a guide to explore the temples though, then it'd be much easier to go on an Angkor Wat sunrise day tour. Your guide will pick you up straight at your hotel lobby and you'll also be set for the rest of the day.
4. Going during the dry season
There's nothing more disappointing than to get to the temple and see cloudy skies. So, make sure to check which season you'll be visiting in. The sunrise might not be a good idea in the rainy season, which starts from around June to October. The best time to catch the sunrise is during the dry season. From November to February is a good time to go before the weather gets scorching hot from March to May.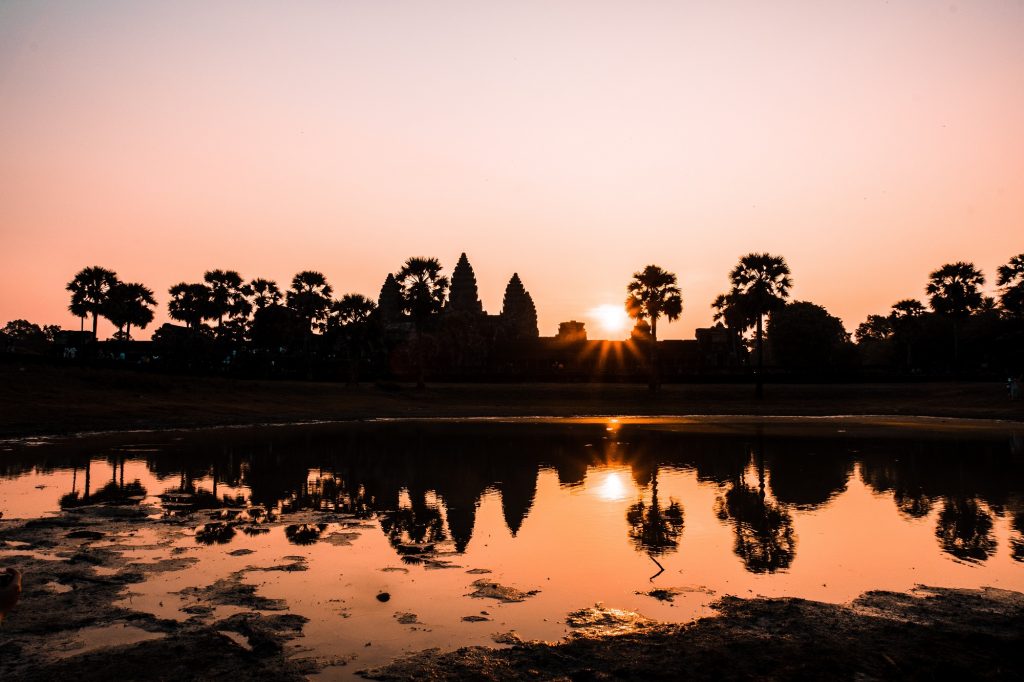 So, will you be catching the sunrise at Angkor Wat?
In our books, the sunrise at Angkor Wat is still a spectacular sight worth seeing despite the crowds. Knowing what to expect and planning ahead can help you enjoy the best of the sunrise.
But whether or not you can catch the sunrise, Angkor Wat and the other Angkor temples are still amazing at any time of the day. Explore them at your own pace cycling with an expert local guide on this day trip for a more unique experience!
Have any more questions about the Angkor Wat sunrise, Siem Reap or Cambodia in general? We'd love to hear from you in the comments!
Comments
comments