Street vendors of all kinds are undeniably what makes Thai food scene truly unique. While we recommend trying it all, Thai drinks from street vendors are the absolute must.
However, ordering can be tricky as not many of them have English menu. Here is a brief intro on the colorful world of those tantalizing milky red, green, orange and brown drinks, and how to order one.
Did you know?: Drinking from a plastic bag is completely normal in Thailand. You might not see it often now though, as plastic cups have gained more popularity over the years. But ask any Thai born during the 90s, and they will tell you holding a rubber band attached to your Coca-Cola plastic bag will forever be a favorite childhood memory.
Now here is a list of what's good:
1. O-Liang (Sweet Black Iced Coffee)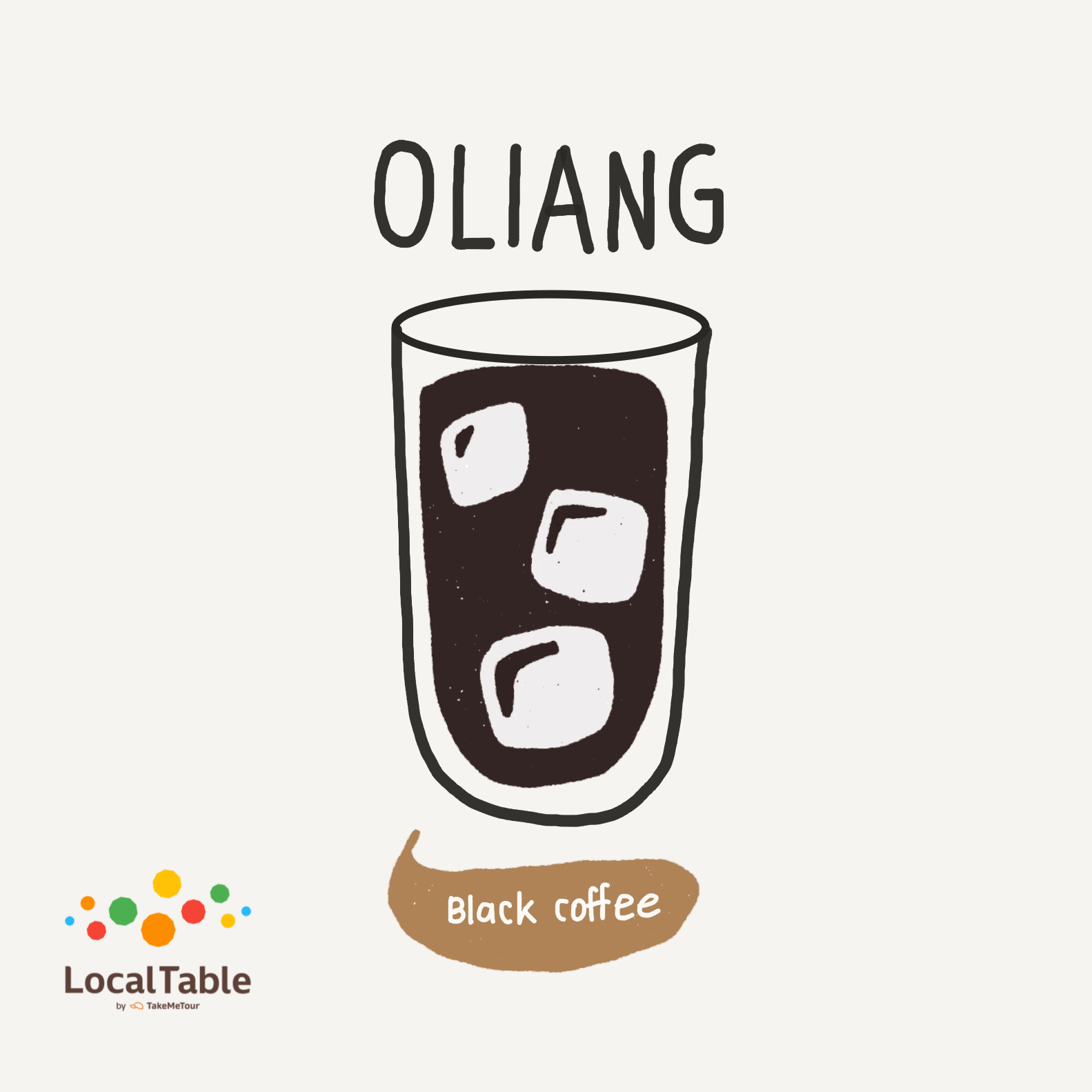 O-Liang (Chinese) literally means black iced coffee, commonly known as Thai iced coffee. O-Liang and normal coffee are actually made from the same kind of coffee beans. They are just roasted and brewed differently.
2. Iced Cocoa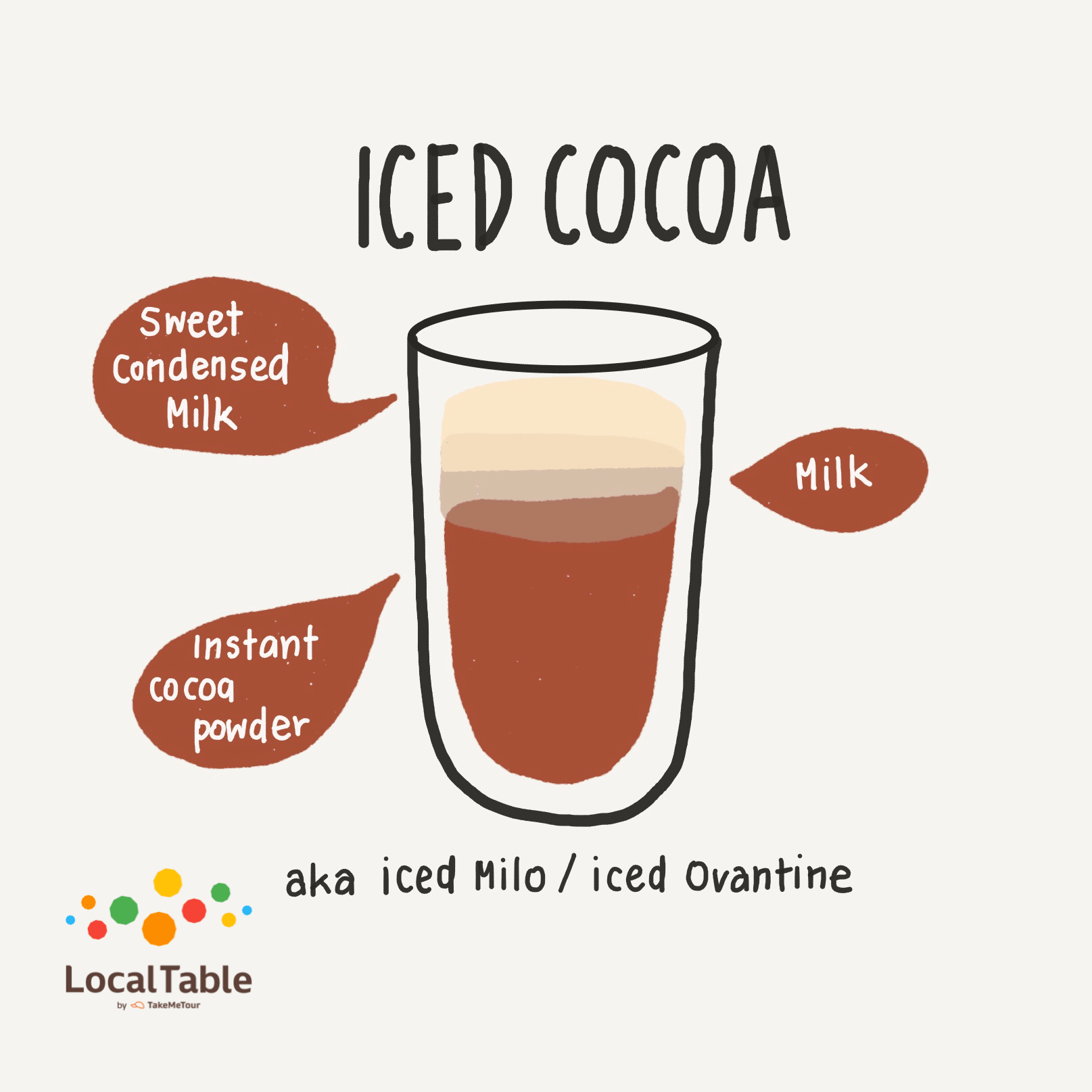 Some of you are likely to have discovered that iced cocoa from street vendors taste and smell different than the one at home. They tend to be sweeter and less rich, yet addictive just the same.
What you get are usually Milo or Ovaltine drinks – Thai equivalence of cocoa. Milo and Ovaltine taste different and both have had their own strong Thai fan base since our parents were kids.
We suggest trying both and see which one you like more. They also come as instant drink in small milk carton. Grab one at any 7-11 or local shop-house.
3. Pink Milk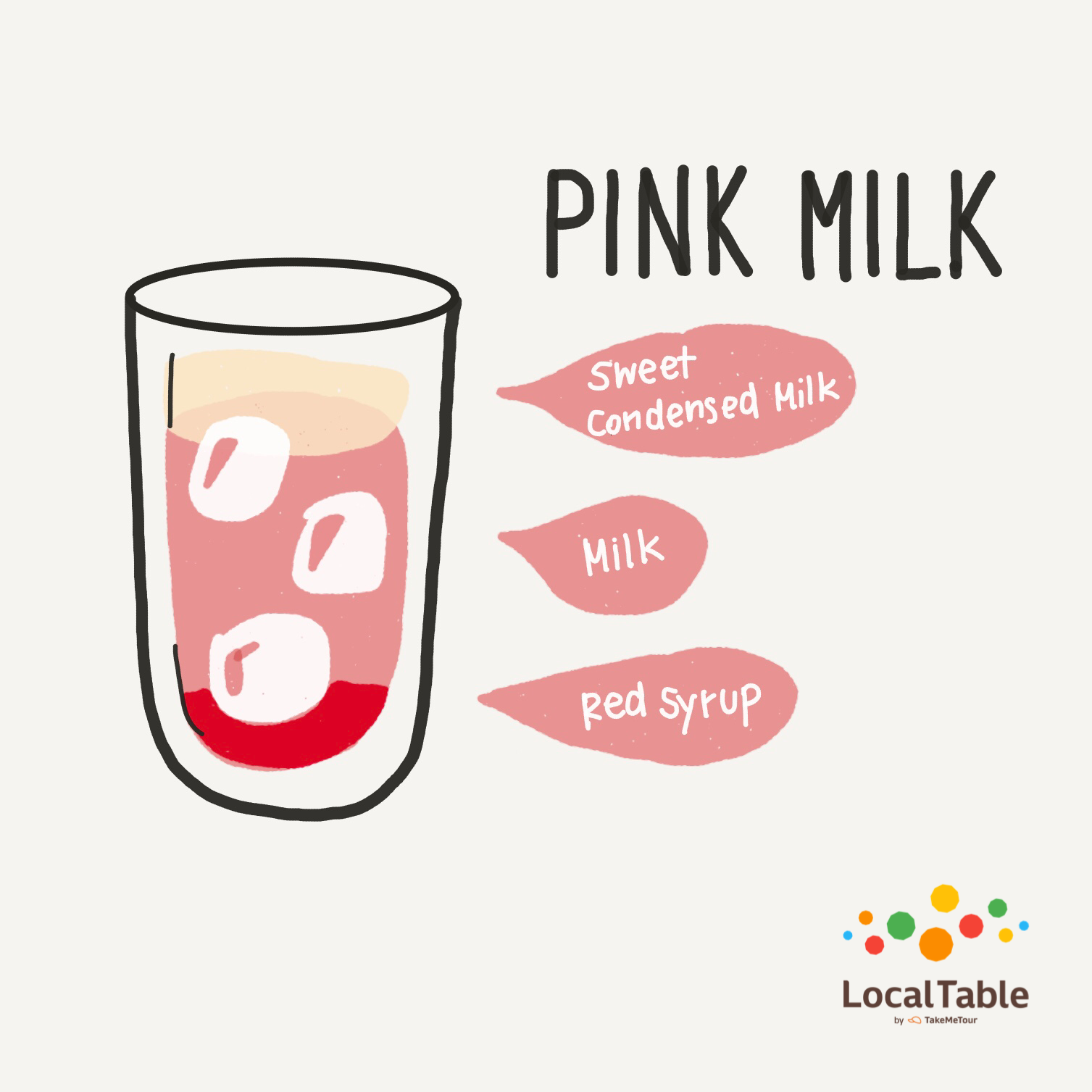 Pink Milk wins the heart of many young girls (and adults) for obvious reason. It looks like a princess's or fairy's drink, and the taste does live up to its promising look. The one from street vendors usually contains red rose-flavored syrup, fusing the drink with refreshing flowery scent.
4. Thai Milk Tea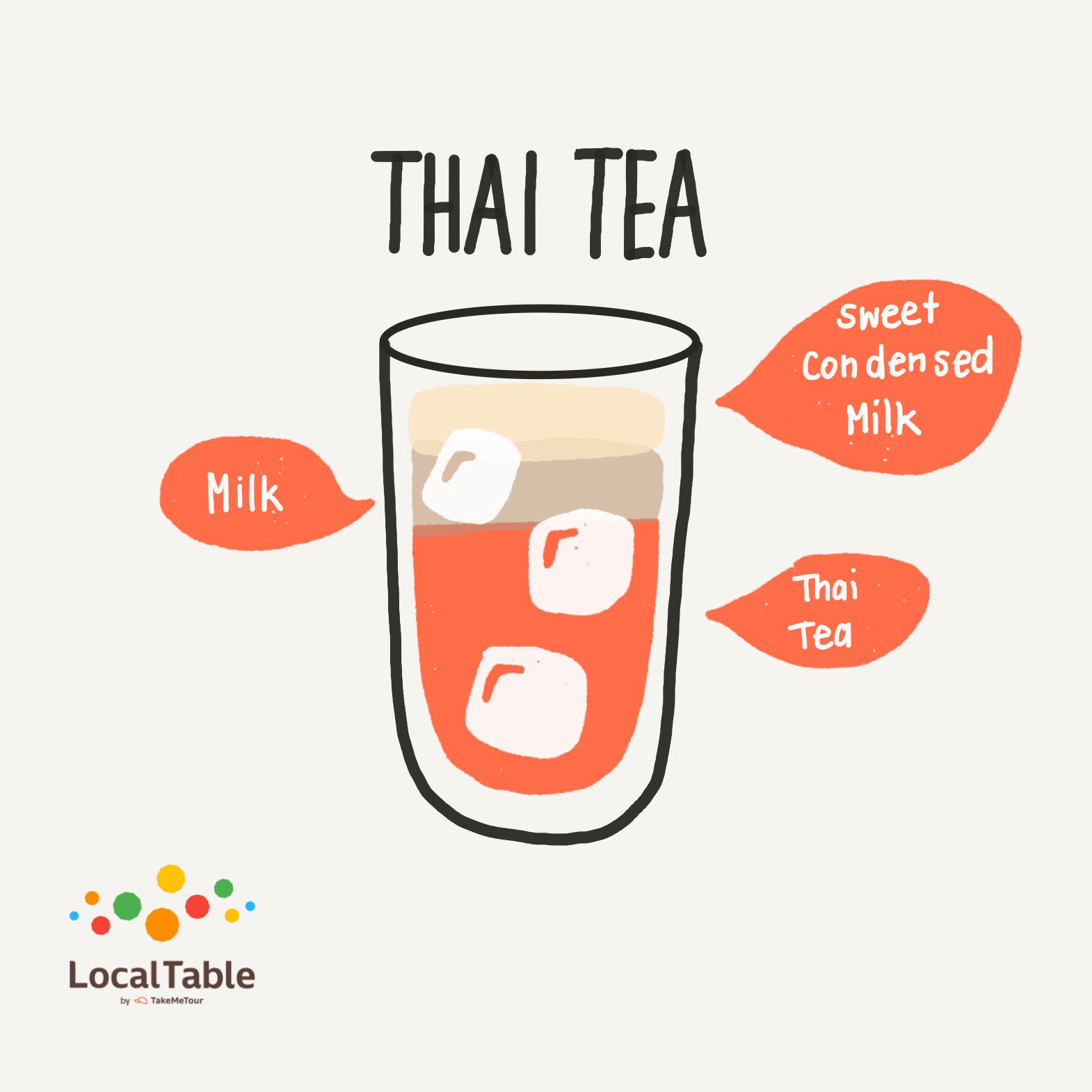 Thai Milk Tea is basically a strong-brewed Ceylon tea. Although it is usually served with ice, a warm cup of Thai Milk Tea never disappoints. To make it even better, sip one while munching on Roti and you know you've unlocked the door of dessert paradise!
5. Thai Lemon Tea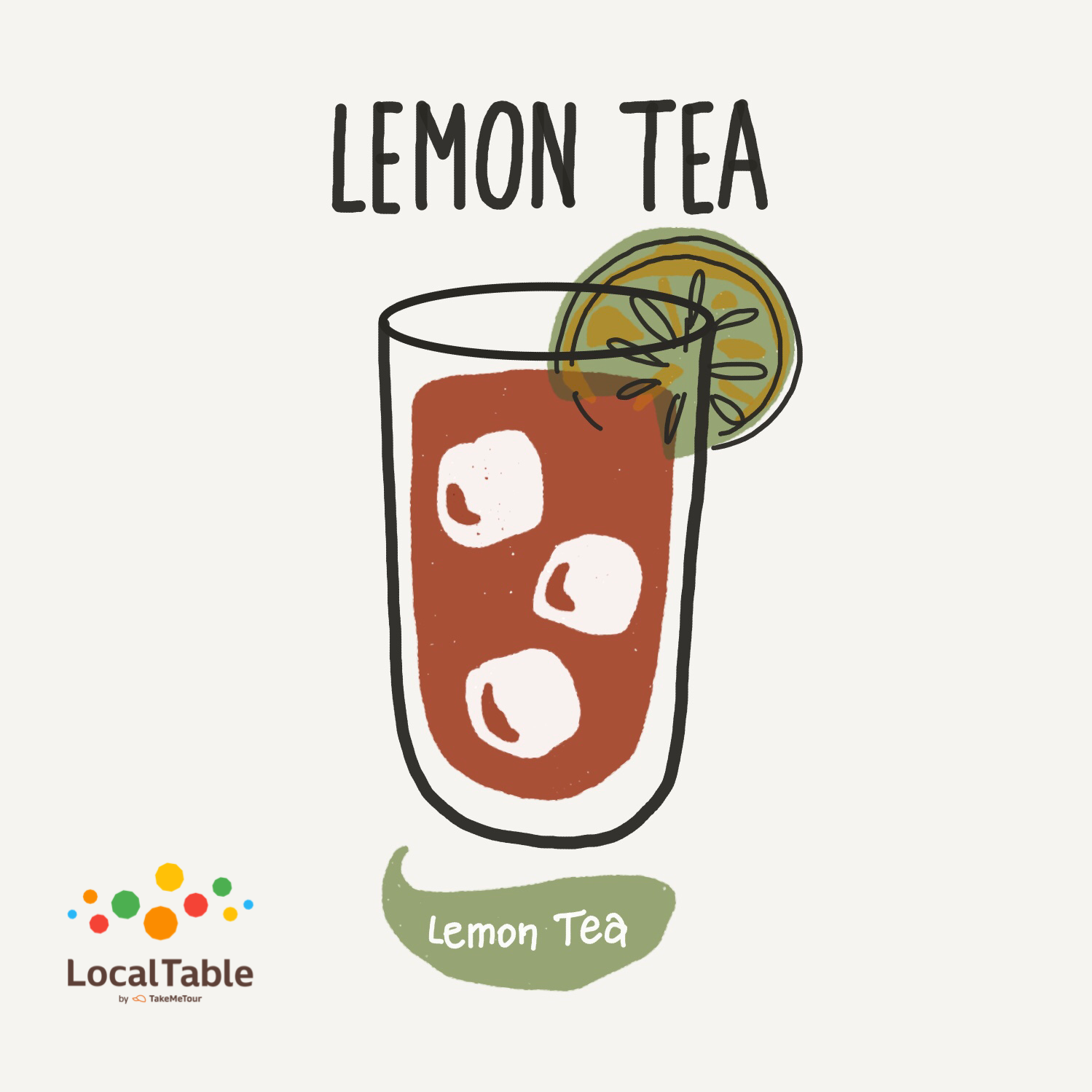 Lemon tea is a global classic go-to drink to quench your thirst. When it comes the Thai version though, we actually drink Lime tea. After a long day outside, herbal Thai Lemon Tea is a perfect way to beat Thailand's heat.
6. Red Lime Soda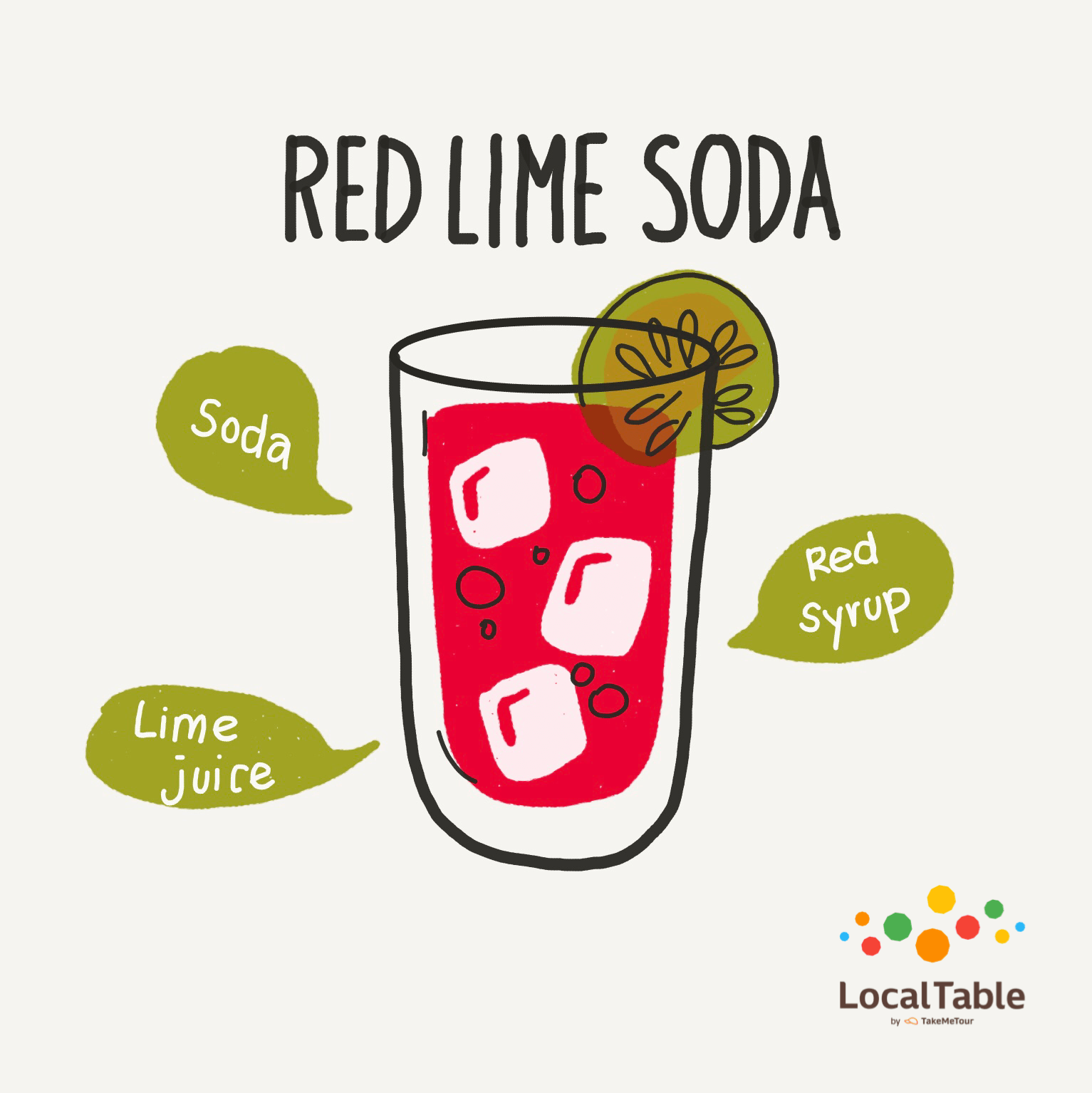 This one is a great choice if you aren't into caffeinated or milky drinks. It is also one of the most fun and customizable Thai drinks ever. You can have just iced red syrup (our go-to hangover cure), add some lime, or jazz it up with soda water.
7. Pickled Plum Soda Drink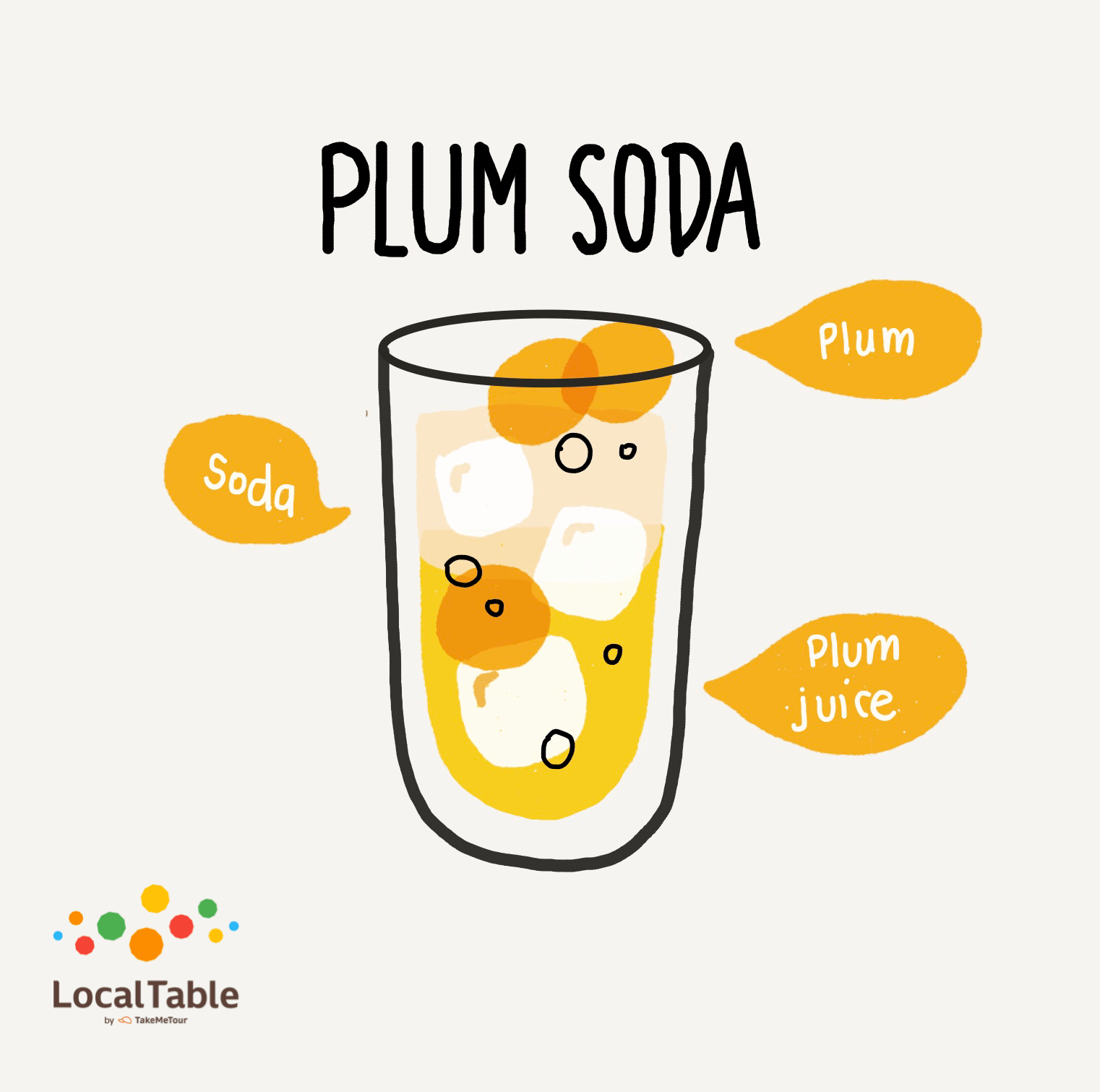 Not into pickled food? Don't let the name scare you away. This Pickled Plum Soda drink doesn't taste like anything pickled. In fact, it is one of the most tantalizing and refreshing Thai drinks. It is sweet and sour, and the pickled plum are slightly salty and extremely chewy.
TakeMeTour Tips: Thai drinks are usually very sweet. So if you aren't a big fan of sugar, make sure to say 'Whaan Noi' (less sweet) or 'Mai Whaan' (not sweet) to the vendor before they start making them.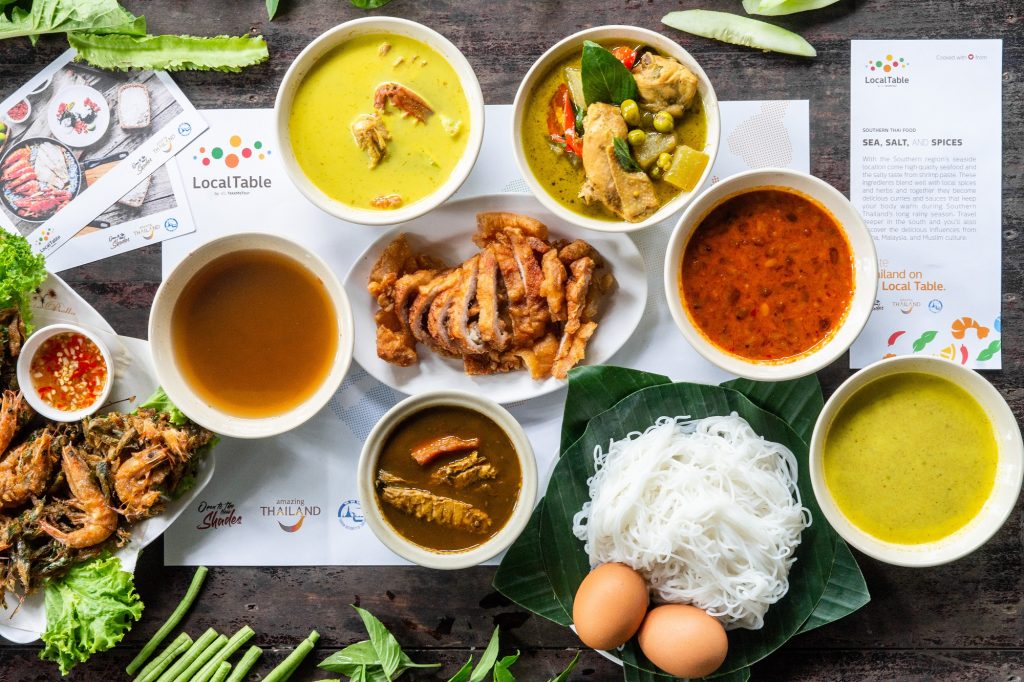 Want to pair your drinks with some mouth-watering Thai food? Go with a local foodie to find the best eating spots!
---
Check out our TakeMeTour NEWSROOM for the daily updates on the current COVID-19 situations in Thailand. We gather all the news and useful travel tips just for you!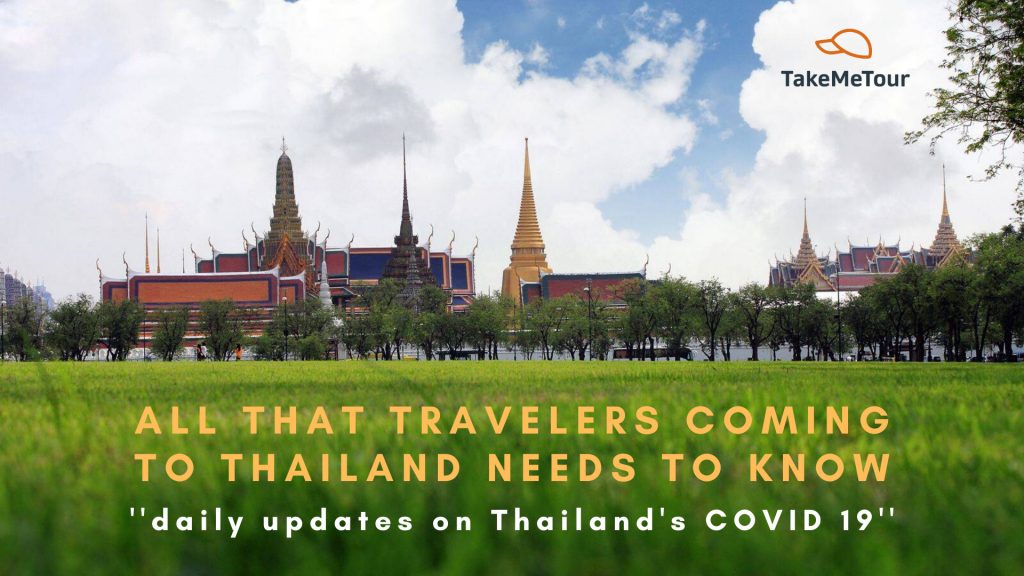 Comments
comments