Hello Travelers,
Today, we have a special content from GabJayy's review. GabJayy is a young Thai designer and blogger. We found it very nice and useful for any experience seeker who are interested in a local day trip, so we've translated her review into English.
Check out what she did and experienced during her day 🙂
Visit the original review from pantip.com
---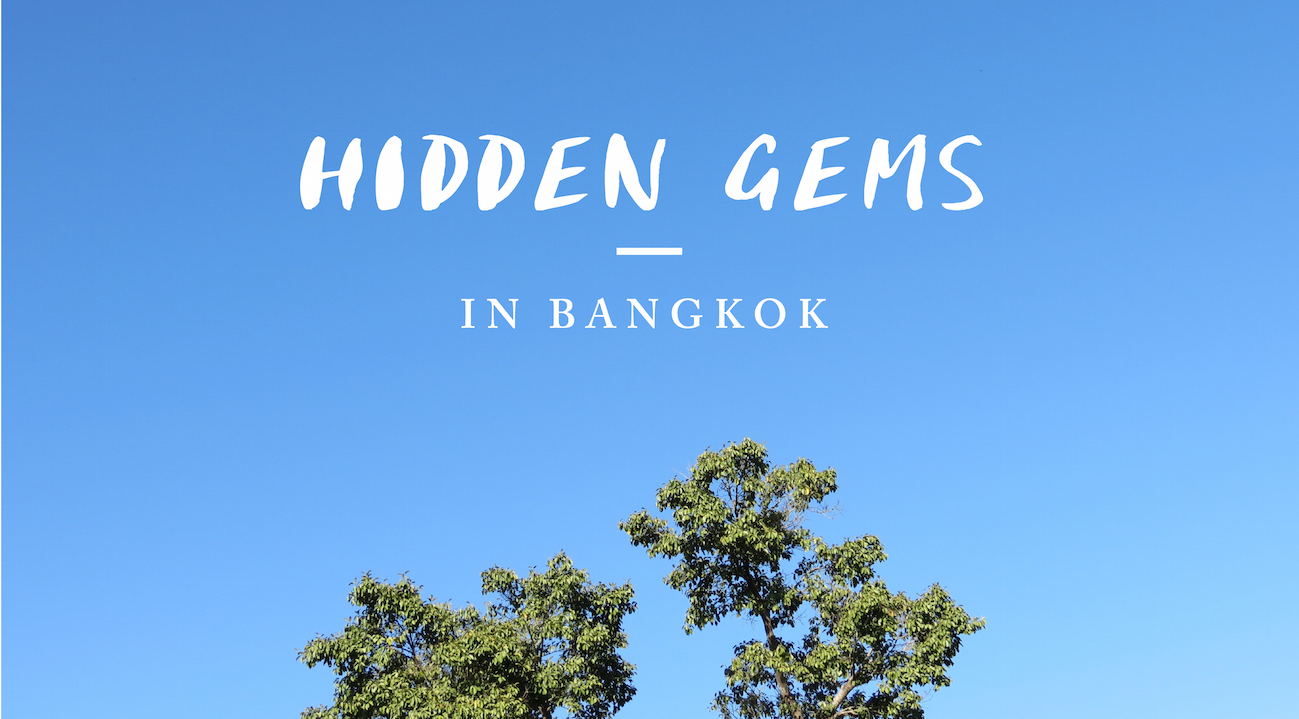 Good day,
I believe many people are like me, always wanted to do something or to go somewhere during the weekend or your day-off, but don't know where to go or what to do. One day, when my foreign pal mentioned about how beautiful Bangkok is, and started to talk about many interesting places which urged me to point out places in Bangkok I'd been to.
"Hey, you didn't know about Bangkok…," my friend's response made me pause for like 5 seconds. He told me to check out a website, called TakeMeTour, which many foreign travelers use. TakeMeTour is a website where foreign experience seekers, who seek to explore the authentic Thai, browse and book their desired inspirational trips made by local experts. After taking a quick look at the site, I was surprised, I mean I didn't know there are still many places I've yet been to. My thought at that time?
"Where have I been all my life? Am I really a Bangkokian? What have I been doing these past 20 something years?"
TakeMeTour opened my eyes…and that was the beginning of my trip booking and my act as I was a foreign traveler for a day.
My friend also tagged along with me during the trip (well I kind of dragged him with me instead of asking nicely lol). Here is a review of how my trip with TakeMeTour was like.
My day trip started with walking around and photographing the surrounding of Suan Rod Fai (literally mean Train Park.) Many people were there for exercising, biking, taking photos, and picnic, but another interesting activity here was at the butterfly glass house. There were many kinds of butterflies and other tropical plants inside, just like Kew's garden in London. This place is a recommend.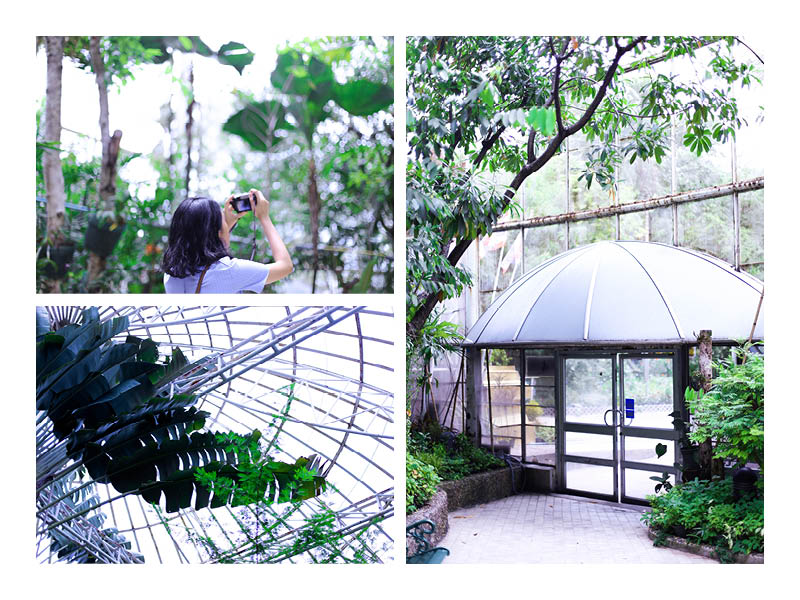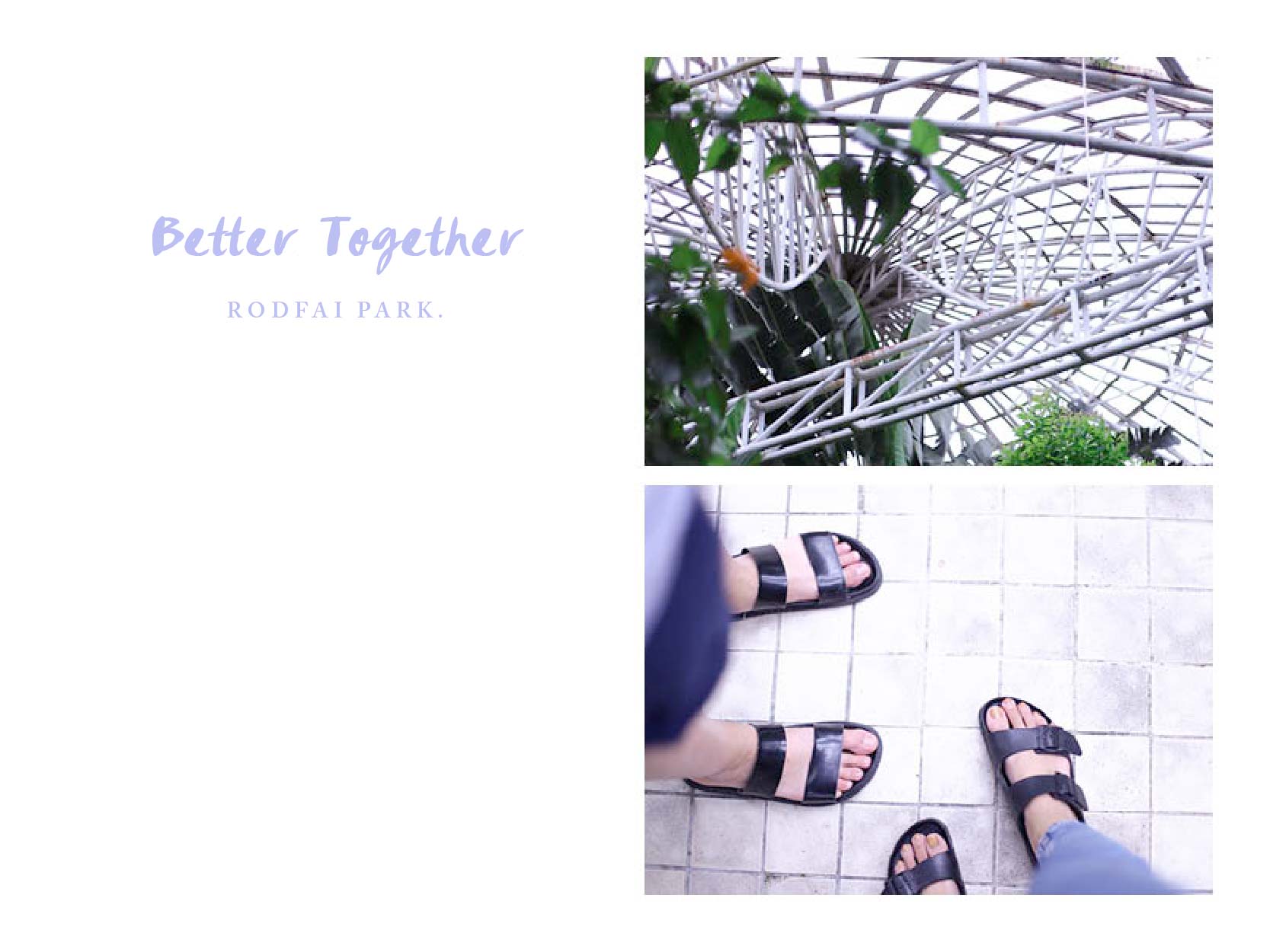 Back to the original idea, me and my friends supposed to act like foreign travelers as if it was our Bangkok first time, so we decided to book a last-minute hotel room too. I searched on the internet and found a website called HotelQuickly. I read its review and finally downloaded their mobile application and booked a hotel room via the app.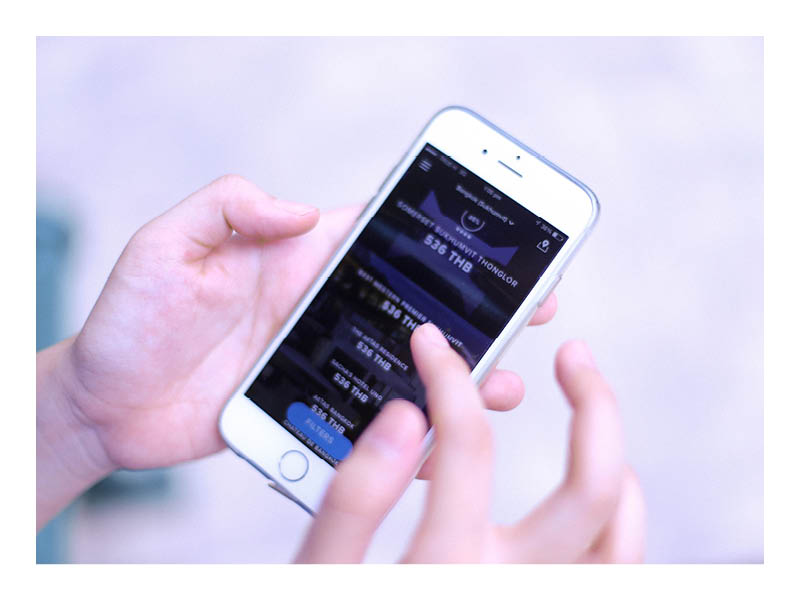 Hmm….I started to feel my tummy rumbling….so we bought spicy swirl chips as a snack before moving on to Jekky Home Stay in Phaholyothin 14.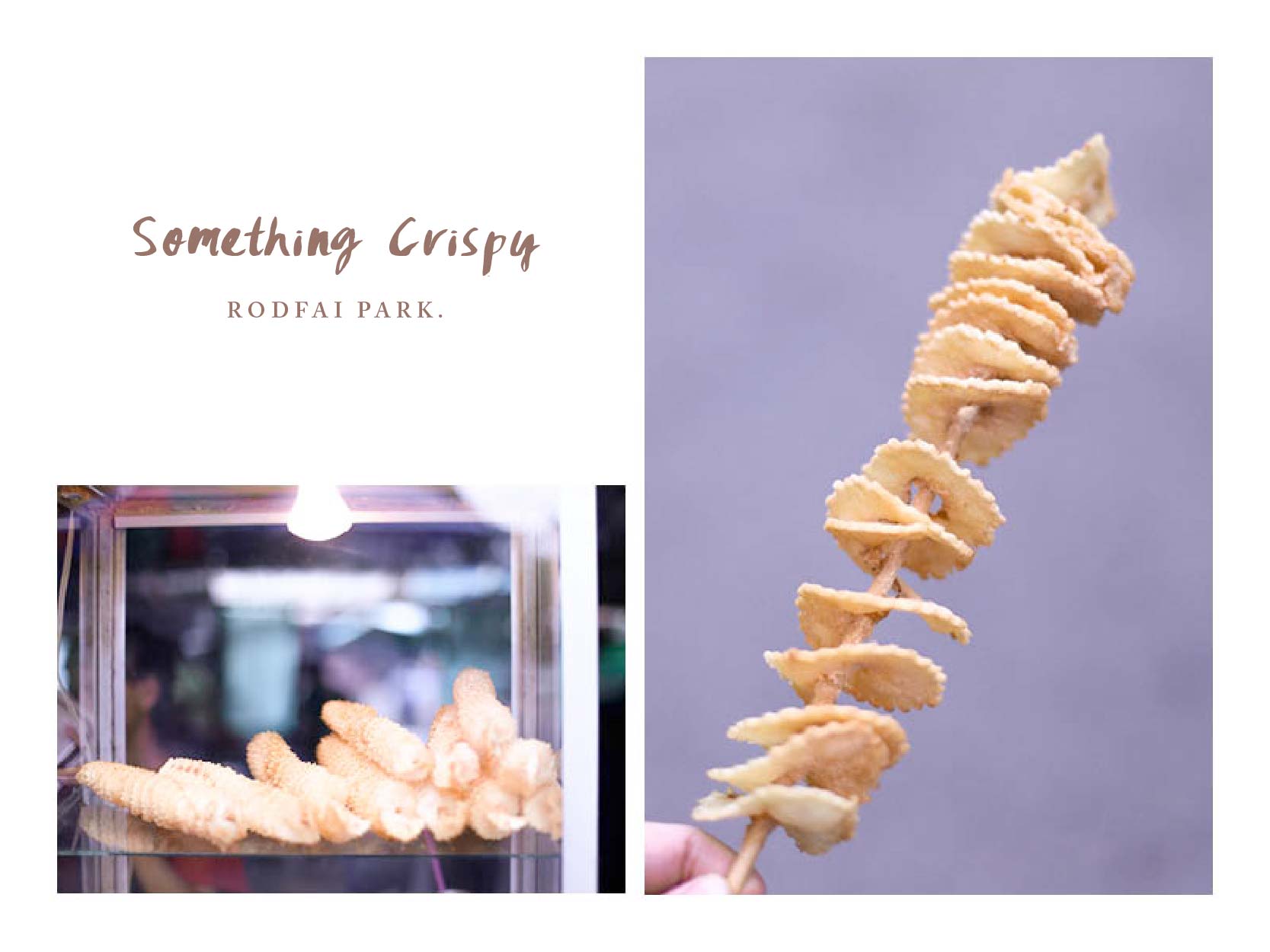 According to the trip we bought from TakeMeTour, the owner of this home stay, called Jekky, has been opening her place for homestay and for teaching foreign travelers Thai cooking. We could find her place easily by going in soi Phaholyothin 14, turned right to an alley next to Khaa Mhoo Haley shop.
Many people who are here mostly want to meet new friends and share the experience together. Jekky's method is to use coals instead of gas for cooking. Our activity started from buying ingredients from a local fresh market.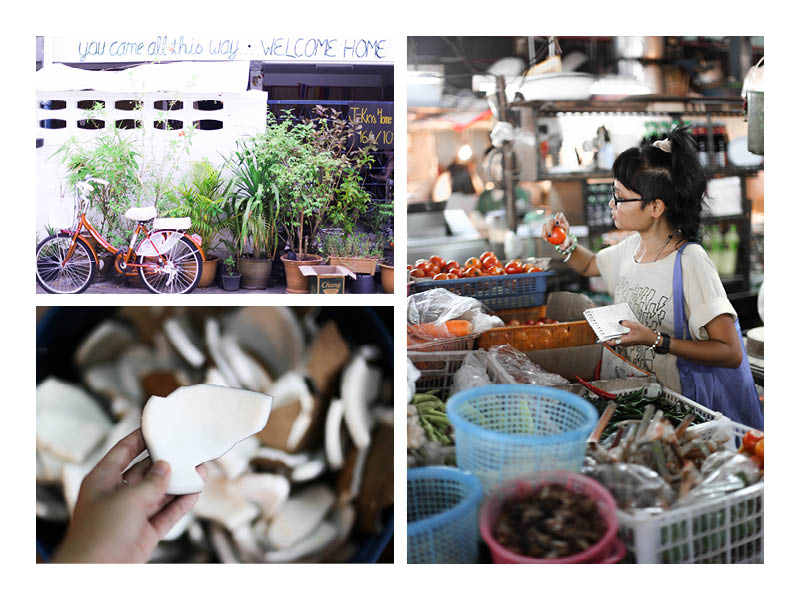 Everything we did that day was to learn to oriental way of Thai cuisine. I hardly had a chance to cook Thai food the authentic way like this, despite my Thai nationality…lol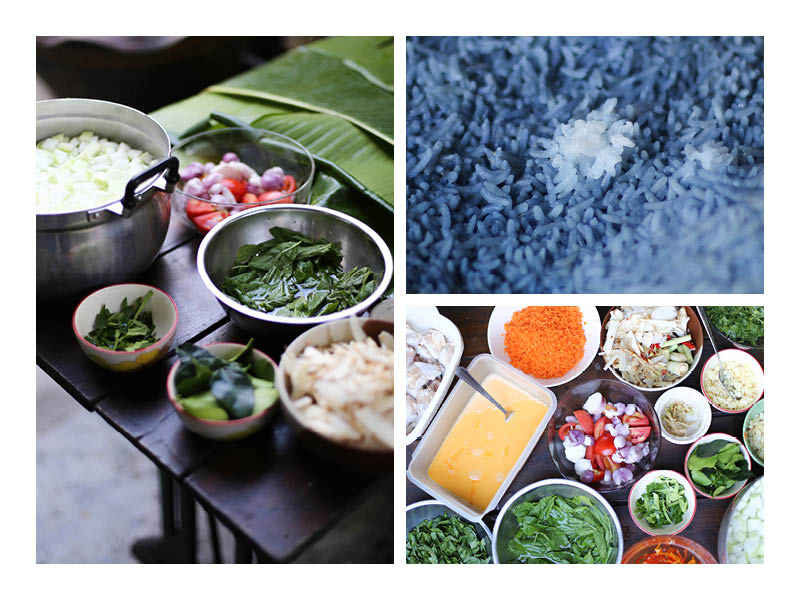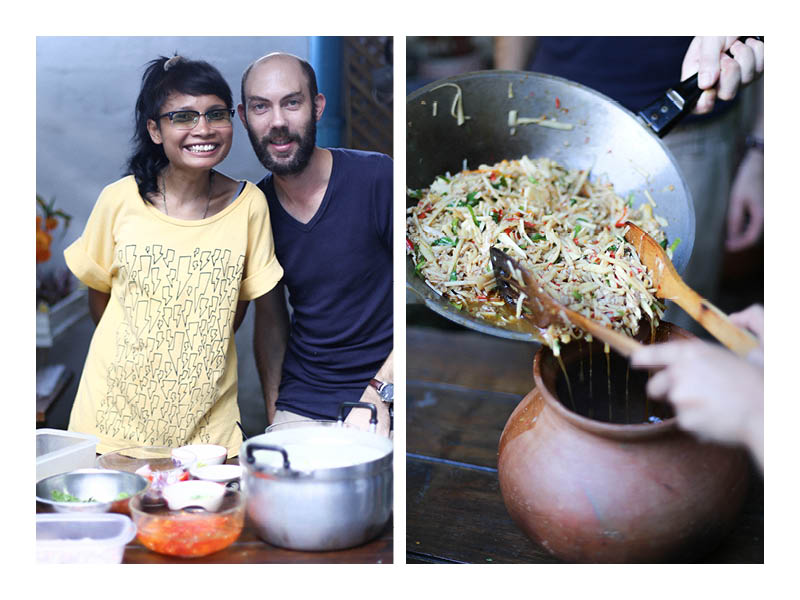 The admission fee for this cooking workshop is 480 baht per person. Blue rice (making with butterfly pea petal), Tom Khaa Gai (chicken in coconut soup), Khai Jiew (crispy omelet), and Phat Phet Nhor Mai Waan (spicy stir-fried bamboo shoot). Jekky taught me and others to make everything from scratch. I felt like I was helping my mom cooking at home….very nostalgic though…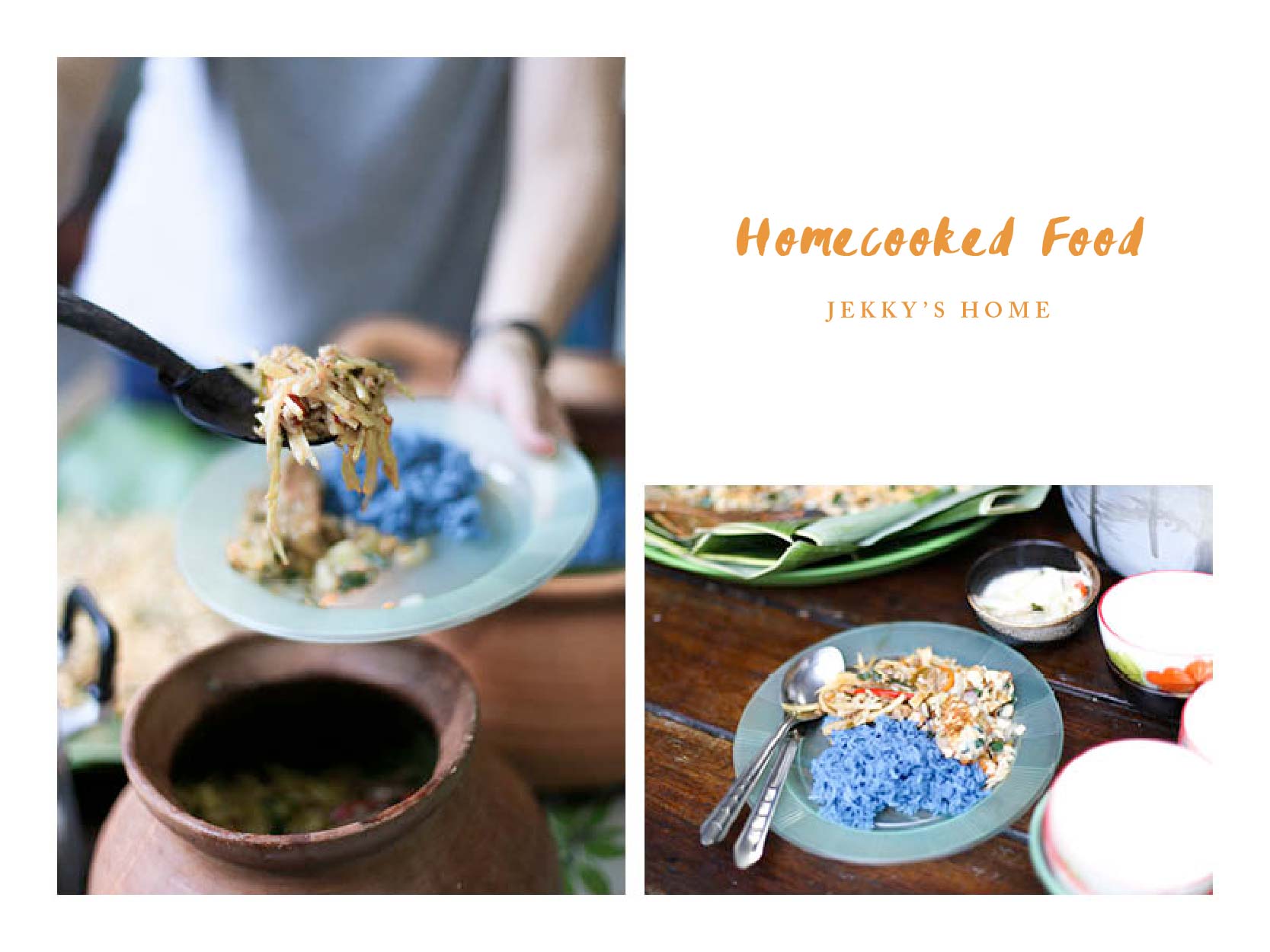 It's time to get going, after we were done at Jekky Home Stay. I forgot to mention that we booked another trip (like a hard-core traveler who love to explore all day & all night lol) with a local expert, Nui, to take us to Yao Wa Rat (aka China town) for our crazy food trip. Nui was born and lived in China town, so she is an absolute expert for what/where the good foods here are/at. Every street, every route here is like the back of her hand.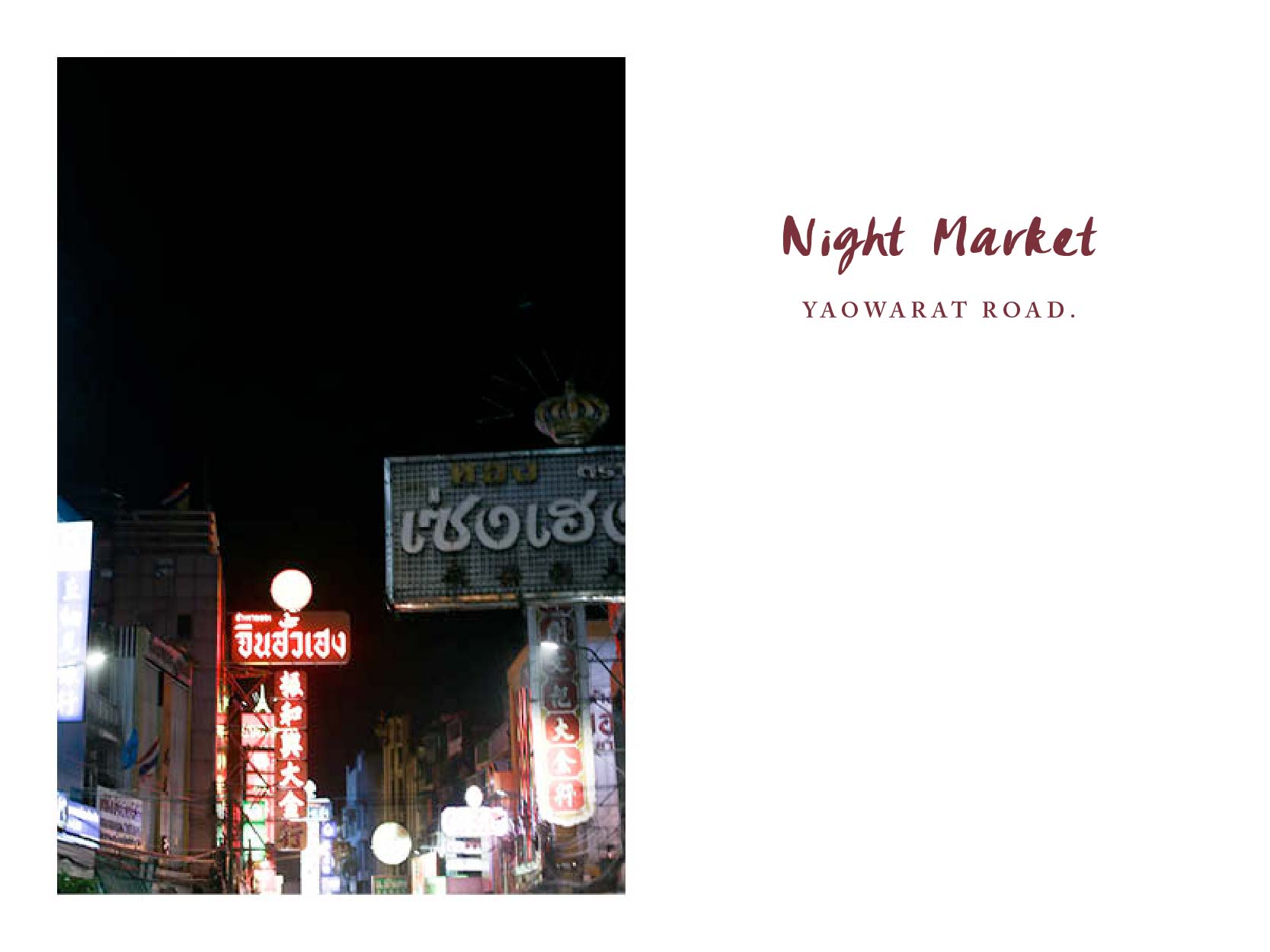 Nui first took us to a fruit smoothie shop. This place had more than 30 kinds of fruits to choose from. My order was mango and passionfruit smoothie with jelly.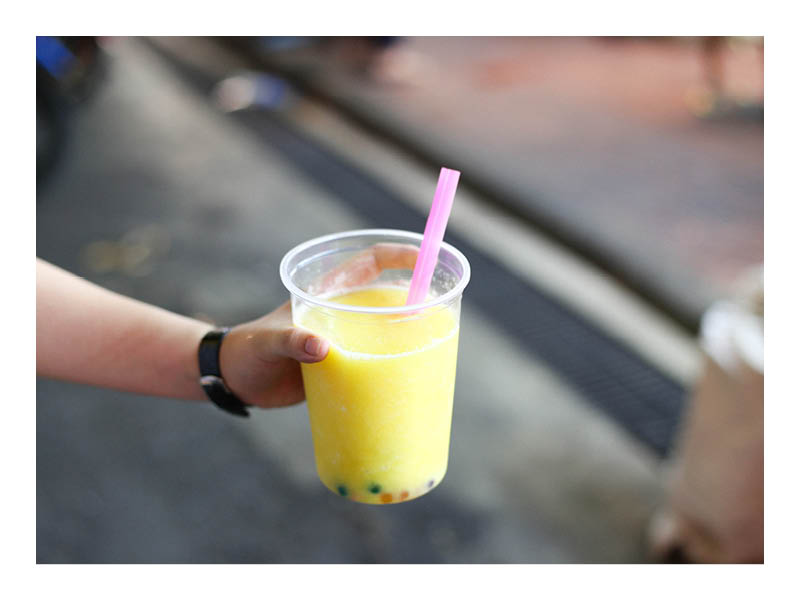 Next, Guay Jub, a famous Chinese roll noodle with crunchy pork soup at a restaurant in front of the retro movie theatre, they also offered a delicious Khra Poh Pla, Chinese braised fish mow soup too.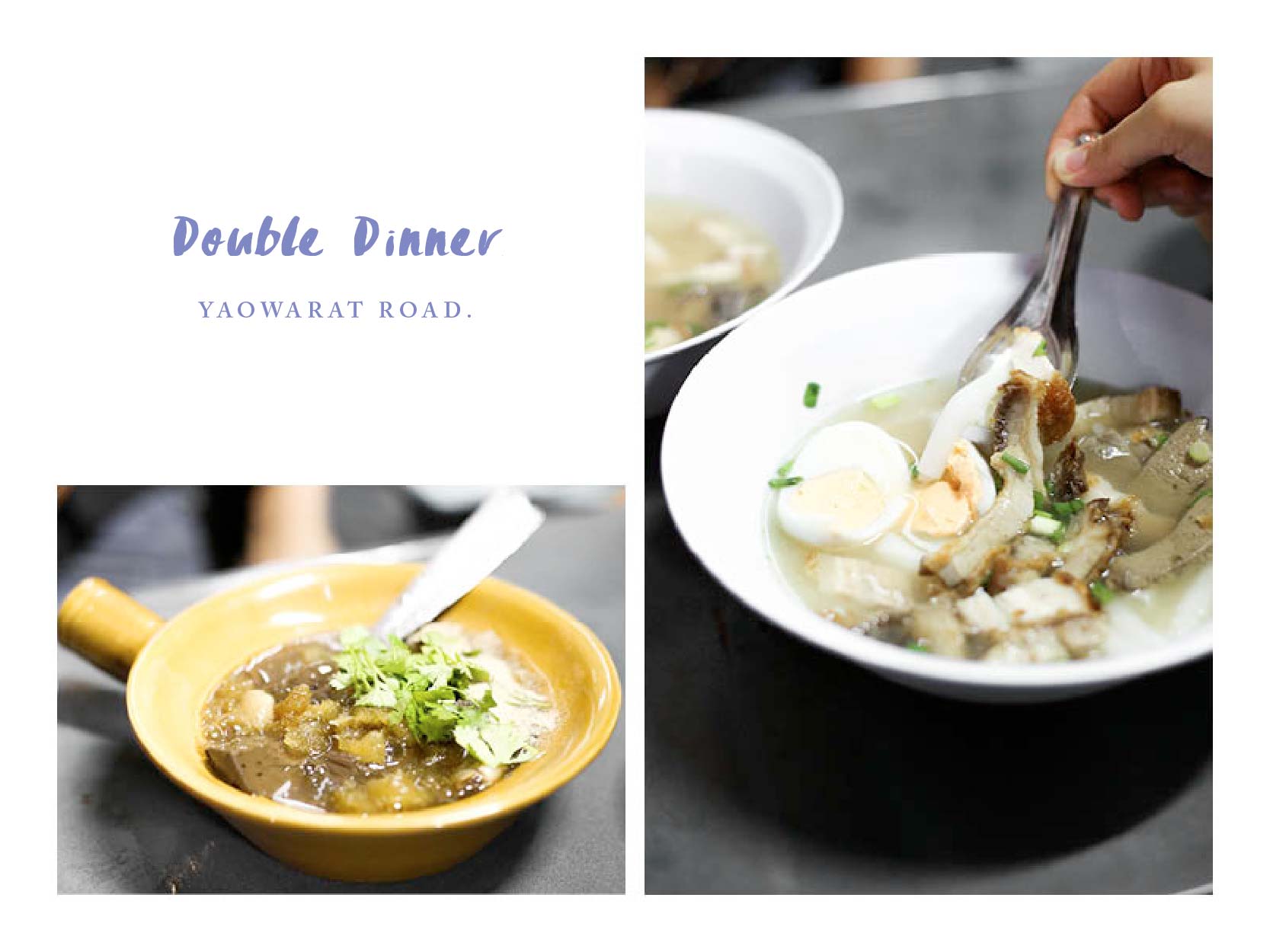 Last but not least, another notorious late snack of this town called Ka Nom Pang Sang Kha Ya, egg custard bun. This custard bun is so delightful and rich. I've been to China Town before but why I haven't gotten to have this cutie bun before… I felt really stuffed, after all the food I ate…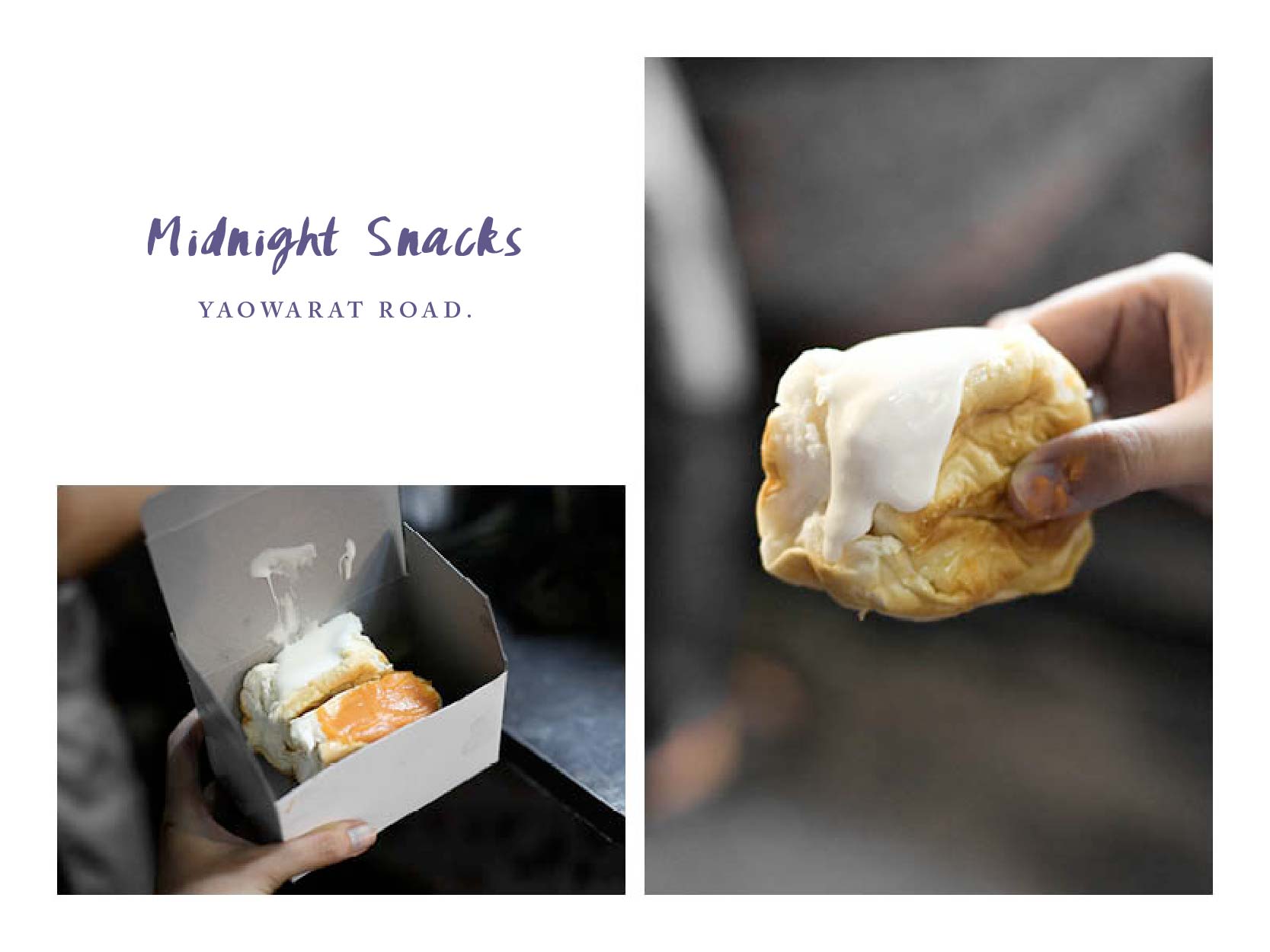 It's time to go to bed finally!!! The hotel room I booked earlier with HotelQuickly called U Sathorn, located in Sathorn soi 1. I think it was a very nice traditional twisted style. There was a sensation of an old house of aristocrats with a contemporary look which I found impressive and unique. Also, their accommodations and the room are neatly clean.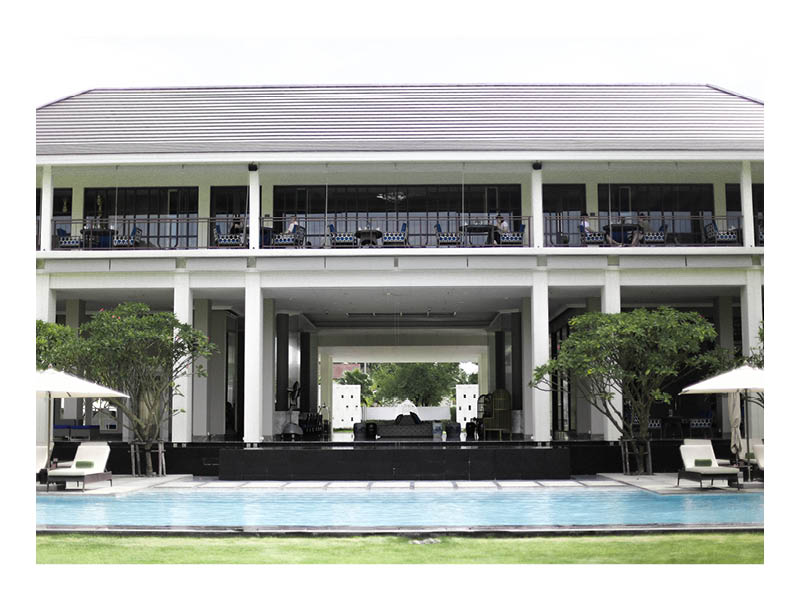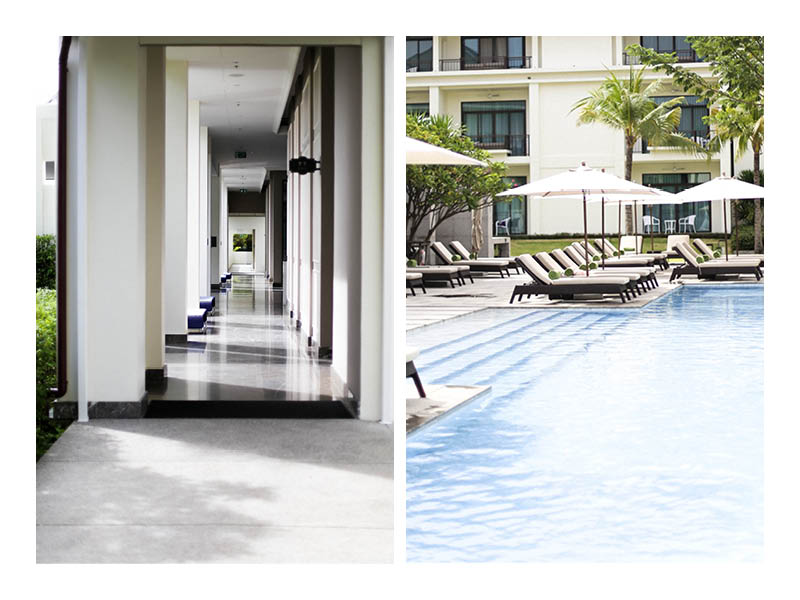 FYI, You can order breakfast-in-bed here too without any additional room service fee.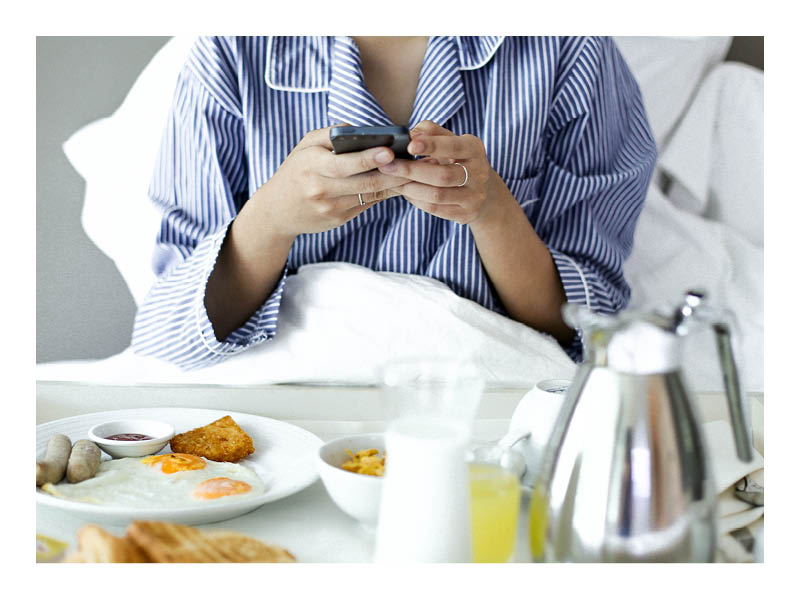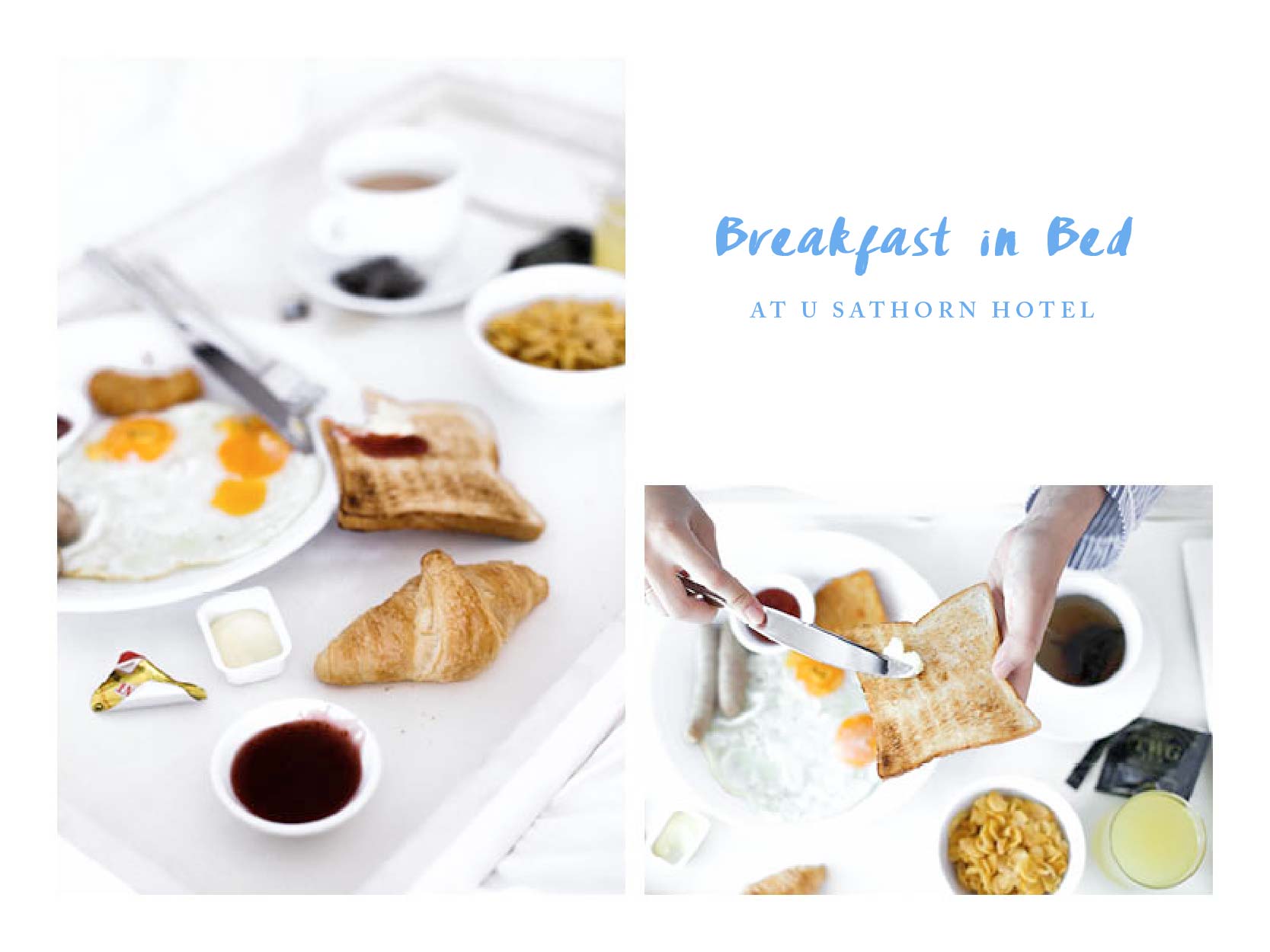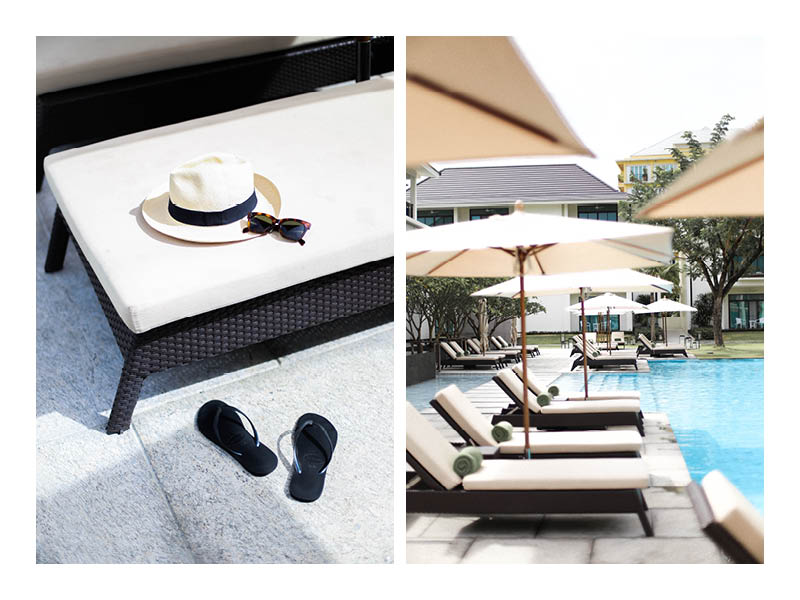 After this one-day trip, I was fascinated because I got a chance to perceive Bangkok in a different view. I got to go somewhere interesting rather than shopping in a mall. I learnt that I don't have to be out of town to enjoy a vacation.  If anyone has no idea where to begin I suggest you check out TakeMeTour and HotelQuickly I'd used during my trip.
" Look upon the new perspective, seeking for the new meaning of life" ☺
Cheers.
Comments
comments