Coming to Bangkok soon? Want to try the original Pad Thai? But, there are many kinds of Thai stir-fried noodles you should try when you are here. Let's see what we have here :9
If you already had Pad Thai in Bangkok and thought it was one of the best stir-fried noodles ever we would like you to try these 7 scrumptious stir-fried noodles and you will surely be wanting to have some more.
---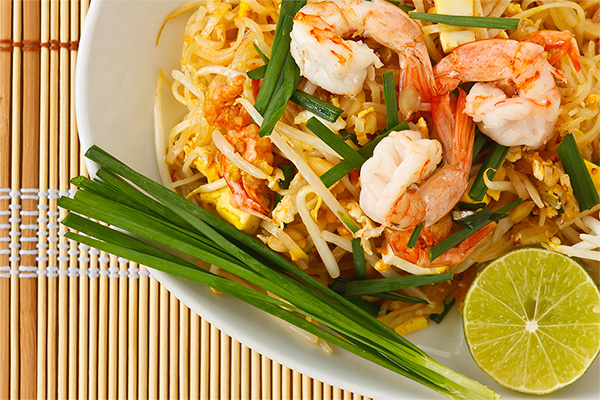 ​FYI — Thai noodles are often made with rice. Different noodle sizes are called differently.
3 rice noodles –> Sen Lek (linguine size), Sen Yai (pappardelle size), and Sen Mhee (aka rice vermicelli)
Woon Sen –> Made with mung beans (aka vermicelli or glass noodle)
Mama –> Typical instant noodles (Mama is one of the biggest instant noodle companies of Thailand. Not specifically meant to use only the noodle brand, Thais use to call all instant noodle as 'Mama'.)
---
1. Pad Thai Woon Sen (ผัดไทวุ้นเส้น)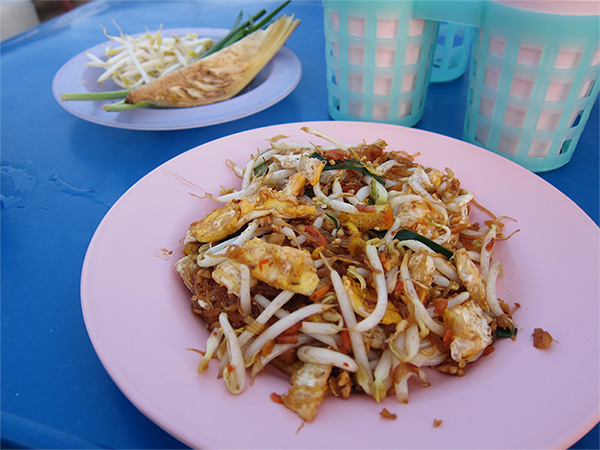 Credit picture from Isriya Paireepairit
Pad Thai in Bangkok are often made with Sen Lek. Lately, many young females prefer to have Pad Thai with glass noodle instead of the classic one since the glass noodle has less calories, but the taste is almost the same with normal Sek Lek Pad Thai.
2. Khua Kai (คั่วไก่)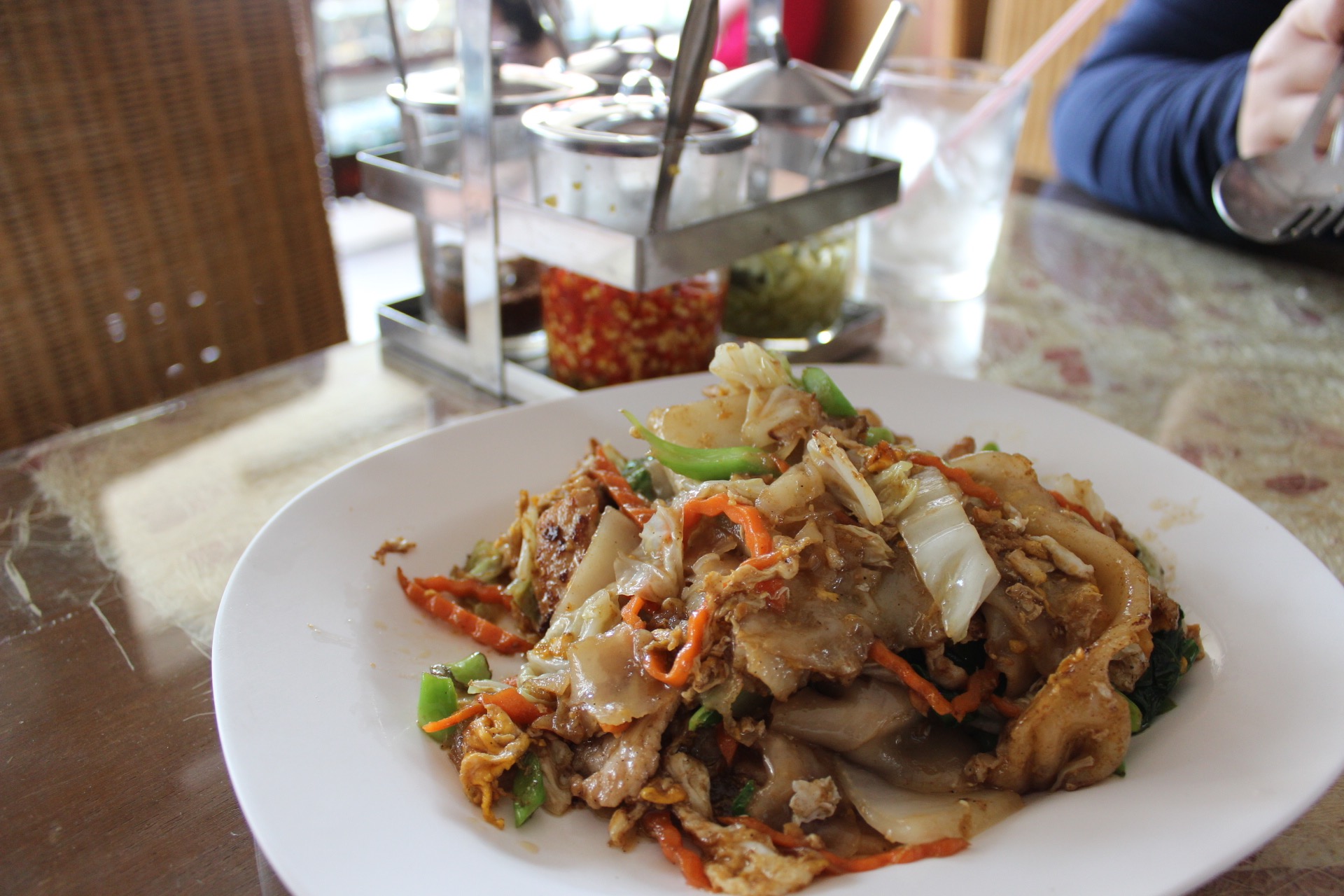 It is a stir-fried Rice pappardelle (Sen Yai) with chicken, egg, and squid. Some people love to add carrot, cabbage, or other veggies to give the dish its appetizing and freshy look.
3. Pad See Eiw (ผัดซีอิ๊ว)
Credit picture from  yummythairecipes.com
Locals often order Pad See Eiw with either Sen Yai or Sen Mhee with a choice of pork or chicken. Almost like Khua Kai, Pad See Eiw is a stir-fried noodle with meat, egg, Chinese broccoli, and a touch of sweetness from Asian sweet black soy sauce.
4. Suki Haeng (สุกี้แห้ง)
Thai people love eating together for dinner. Taiwanese-style hot pot, known as Suki in Thailand, is vey popular across the country. But, what if we want to have Suki on the go? Suki Haeng is the answer. The word 'Haeng' in Thai means dry, so Suki Haeng is a stir-fried glass noodle with meat, seafood, vegetable, egg, and a special Suki sauce (can't miss this ingredient!.) If you would like to try some look for a so-called 'made-to-order' (ตามสั่ง) restaurant/ food stall, then, order Suki Haeng.
5. Pad Mama (ผัดมาม่า)
Credit picture from oknation.net
Pad Mama is a popular menu from a 'made-to-order' food stall. It's basically a stir-fried instant noodle with meat and vegetable. As I've already mentioned that Mama is an instant noodle brand, the food stall owner may select different brands to use. Thai people call instant noodle from any country 'Mama' (for example, Ramyeon –> Korean Mama.) lol
Normal Pad Mama tastes exactly like your favorite stir-fried from Flat Top Grill with cooked instant noodle. If you want to spice it up a little bit order Mama Pad Khee Mao (ม่าม่าผัดขี้เมา) at a local 'made-to-order' food stall. The cook will stir-fried cooked Mama with meats (of your choices,) then, toss some local herbs and chilli with oyster sauce and other key seasonings to fire the dish up. :9
6. Mhee Kra Ched (หมี่กระเฉด)
Credit picture from manager.co.th
Another dish for spicy lovers, Mhee Kra Ched. It is a stir-fried rice vermicelli with shrimps and water mimosa, combined with Thai chilli paste, oyster sauce, soy sauce, and sweet black soy sauce. It's tasty and rich in taste. Definitely need to try the dish!
7. Pad Mhee Khorat (ผัดหมี่โคราช)
credit photo from  wongnai.com
This Pad Mhee Khorat is originated from Nakhon Ratchasima Province (aka Khorat,) so the dish is not very common and easy to find like the other dishes, mentioned above. Using Sen Lek and diced pork belly/ chicken as main ingredients, the dish is seasoned with a special fermented bean paste and chilli. Its sweetness and spiciness that make the dish very favourable by every Thai. (Thai people like to eat sweet things lol)
Comments
comments