Feel like traveling around today?
Below are some common Thai Public transportation.
Travel Safe! 
Motorcycle Taxi : Almost in front of every alleys or 'Soi' in Thai language you can these driver in a colorful jacket with number on it. This is the fastest way to travel to anywhere but watch out for the speed!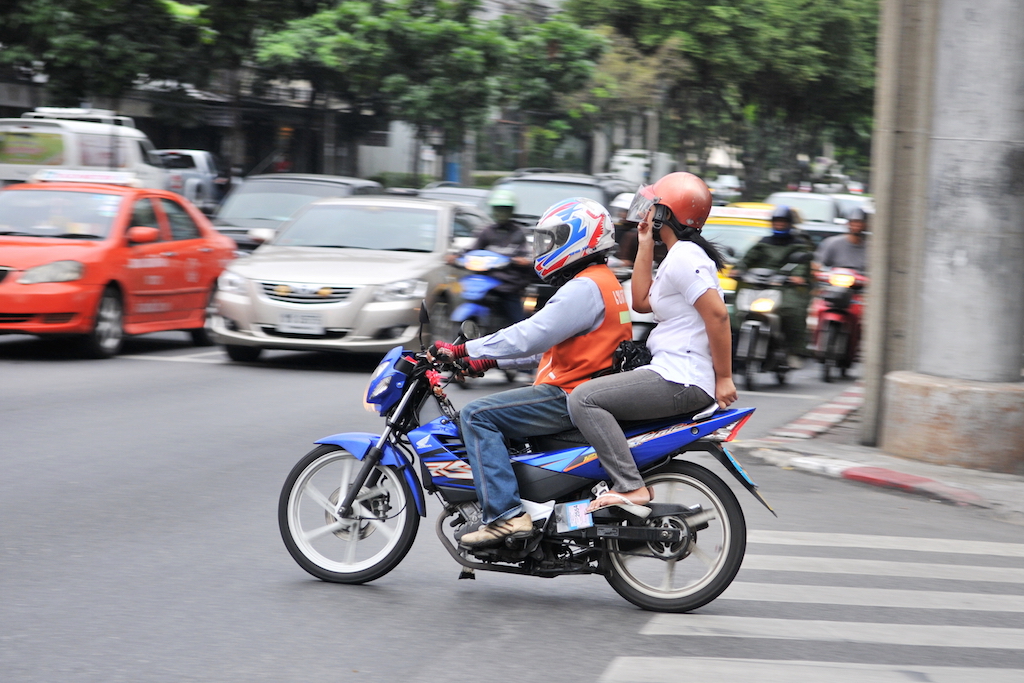 BTS : Aka Sky train, this is very convenient way to travel, only if your destination is in Bangkok Downtown. it stations are pretty much located in Downtown area.
Ferryboat : No Thailand doesn't have that advance river transportation system like Venice but we do have many kind of boat at your service range from Longtail boat to river cruise.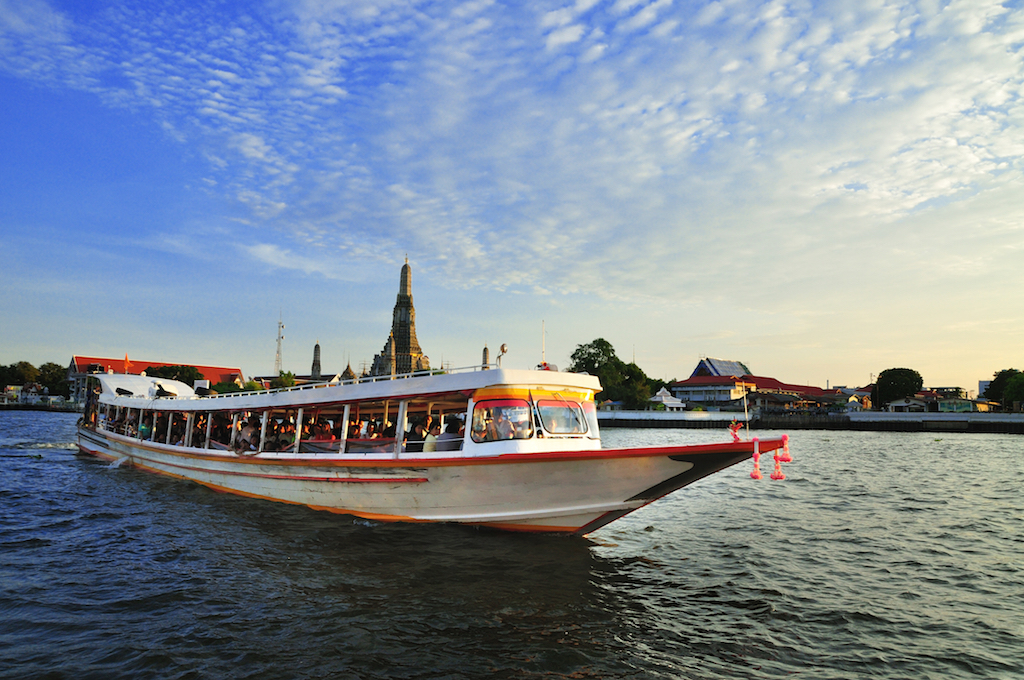 MRT : Basically, it is a subway, they also connected to BTS and they go to station that BTS can't reach, of course.
Bus : Though, Thailand doesn't have the longest bus in the world like German. Our buses is pretty convenient, they come in 2 style with air condition and well, open air.  Bus is the most cheapest transportation you can get.
Tuk Tuk : Our 3 wheels National Treasure. It's faster than Taxi, it shape look way cooler than Taxi and it world way famous!
Taxi : In case you didn't know, Our taxi is one of the most colorful Taxi in the world. Just choose any color you like with the Taxi sign on the top and a little red light in front of Windscreen on  (vacant)
Need more convenience? Why not travel with the Local?

TakeMeYour Local Exert are Thai people who love travel at heart, they'd been there and done all the things. They created their very own trips especially for you. They are not your guide but your Local friend.  Local Trip at your fingertips:  TakeMeTour.com
More Transportation info www.transitbangkok.com
Comments
comments