If you ask a local from Cambodia where the best places to visit are (besides Siem Reap), Kampot will probably be one of their recommendations. A wonderful town both to relax and find some adventure, you won't be short of options on what to do in Kampot. Combined with the gorgeous scenery of the Kampot River, the idyllic countryside, and quaint old buildings, you're all set for an amazing time in this lovely seaside town.
So, if you're ready to explore it like the locals do, here are the top 20 things to do in Kampot that you won't regret:
1. Delight in Kampot Pepper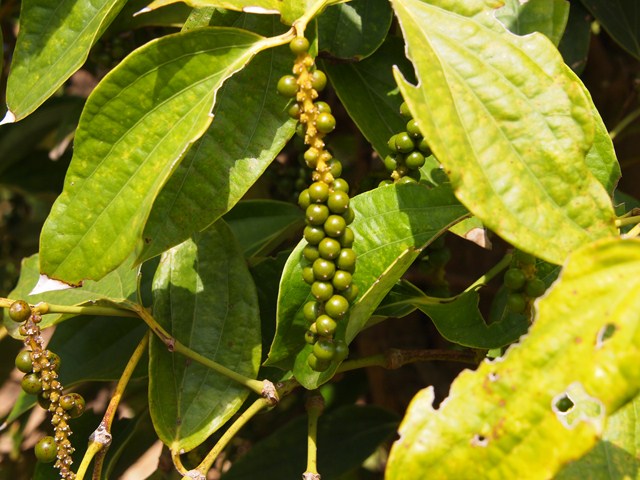 You probably weren't expecting to read about food first, but there's a good reason we're mentioning Kampot Pepper at the top. It's the staple of Kampot, the ideal conditions of the land giving birth to its unique flavorful taste. Loved by international chefs and locals alike, it's truly a can't-miss once you're in Kampot. Eat it with stir-fried crab, and you can thank us later.
2. Find out the secret of Kampot Pepper's unique taste at the pepper farm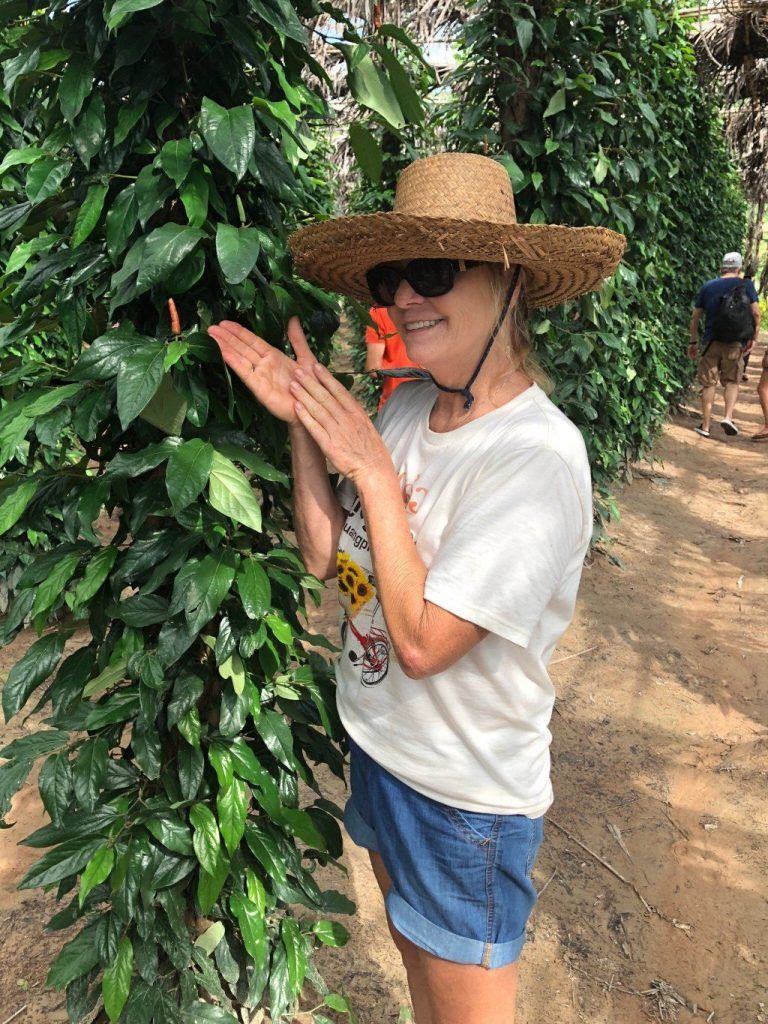 If your taste buds are excited and making you curious about how the pepper gets its amazing flavor, it's worth visiting a pepper farm to find out. Learn about the three types of Kampot pepper currently being produced among the lovely scenery of the farm. You'll appreciate the peppers even more afterward! You can arrange your visit to the pepper farm here and visit other interesting sights in Kampot in one day too.
3. Don't miss the salt farm either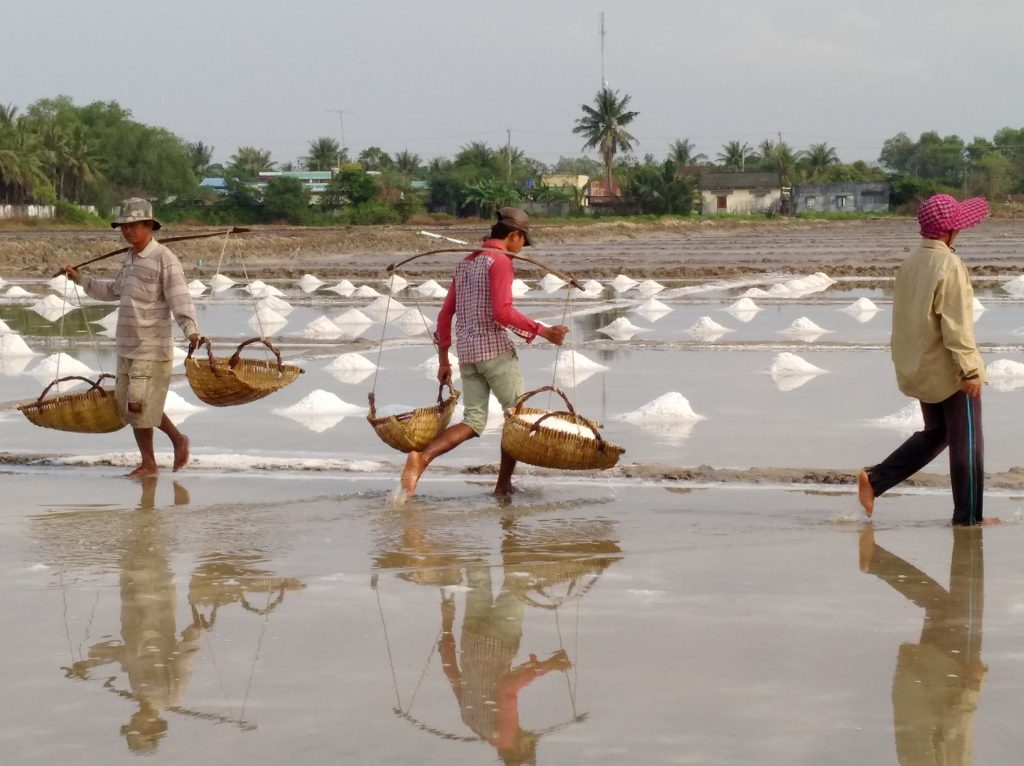 Salt and pepper, they go together, so make sure to experience both farms on your trip. The salt farm is a curious and beautiful sight, with its white reflective surface and rows of salt mounds. You'll want to find out all about how they harvest the salt and see how the industry sustains the local community. You can catch both the salt and pepper farm in one day on this trip.
4. See where you land on the polar opinions of durian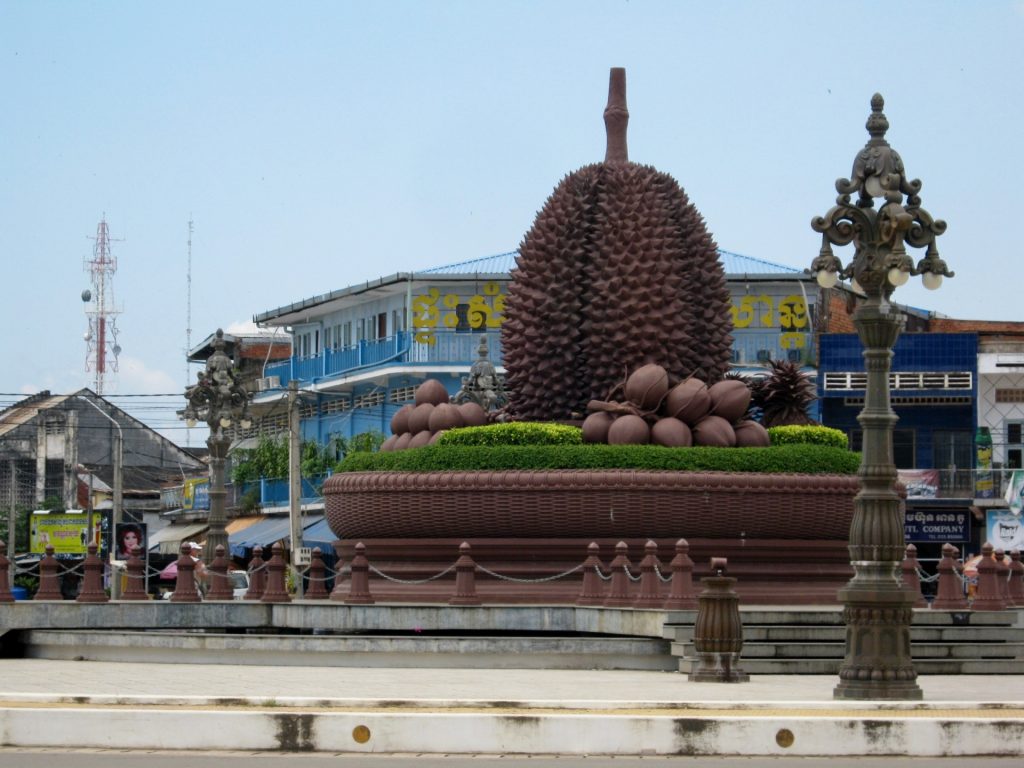 You definitely have to try the controversial durian in Kampot. There's even a statue of it at a roundabout, so you can get an idea of how much of an icon it is there. If you've tried durian before and hated it, maybe it's worth another shot because who knows, it could be an acquired taste. There's no doubt though that this fruit is beloved by the locals here.
5. Bike through the peaceful countryside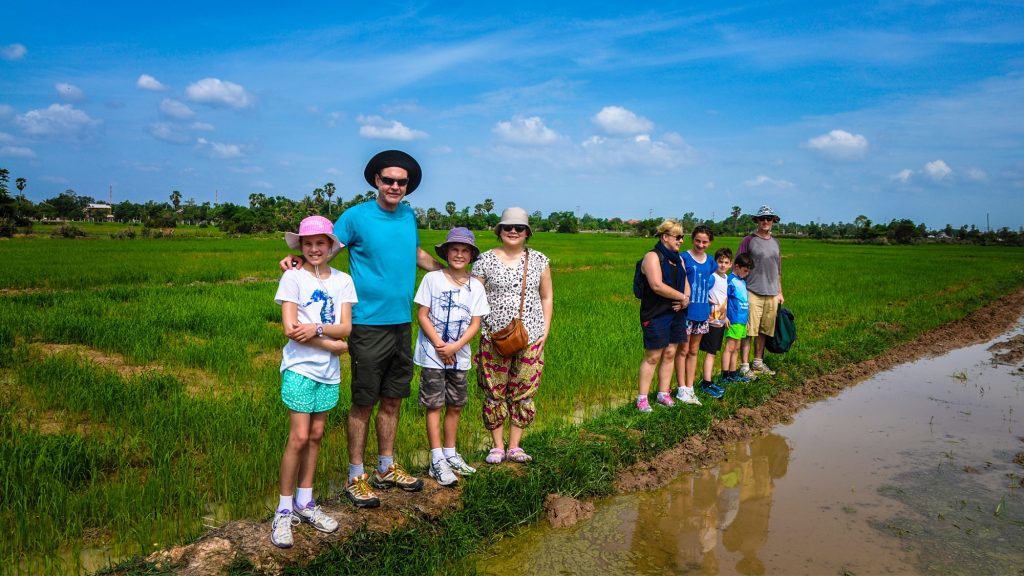 Looking to get active? Then, how does riding past beautiful green rice paddies and lotus ponds sound? If it sounds good, then don't miss hopping on a bike for the morning. It's great to do whether you're alone, with your partner or your family. With a guide, you can also visit the lotus farm, traditional noodle-making house, as well as a rice mill. If you love connecting with locals and learning more about their life, then you'll love all these activities.
6. Explore Phnom Chhnork
View this post on Instagram
A beautiful and fascinating cave, it's perfect for those looking for an adventurous day out. There, you'll find a small Hindu temple hidden inside the cave. About 5.5km away from Kampot city, getting there isn't the easiest task, so we recommend going with a local on this day trip for a smooth journey. You'll also learn about the cave's tragic history during the Khmer Rouge regime, the genocide that claimed almost 2 million lives in Cambodia from 1975 to 1979.
7. Go cave-hopping in Kampong Trach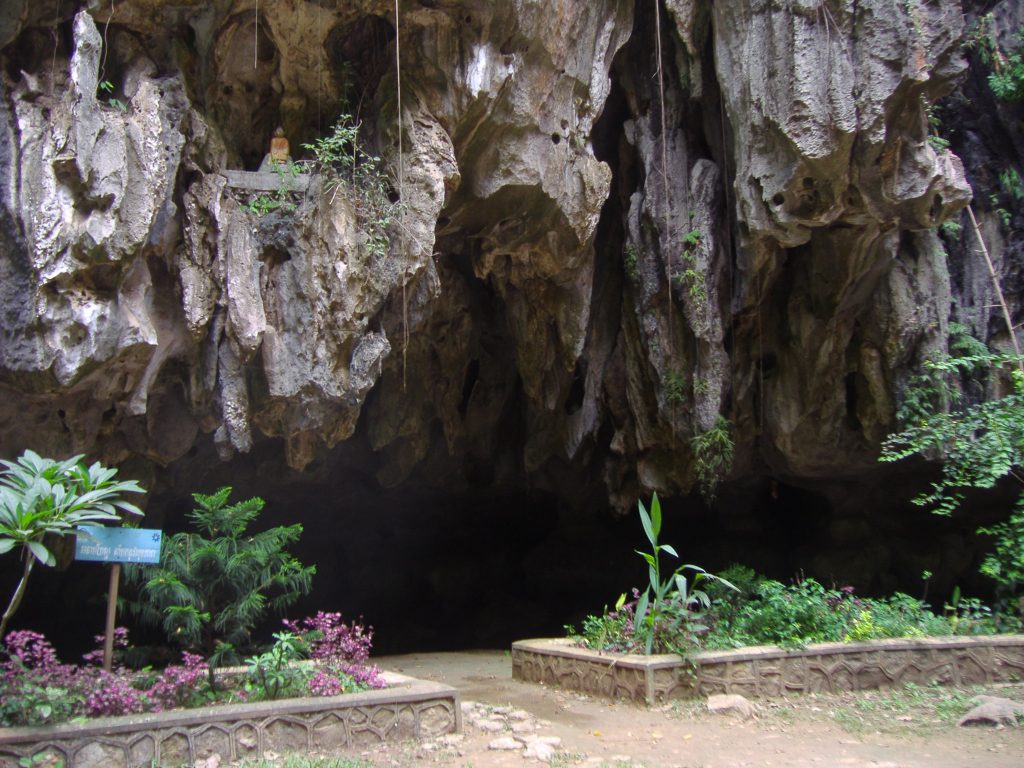 Want to go on an even bigger adventure? Then a day exploring the range of caves in the Kampong Trach area, stretching in between Kampot and Kep, is bound to make your excitement soar. It's essential to have a local guide with you to navigate, so be sure to book your Kampong Trach day trip for both fun and safety.
8. Discover the Secret Lake
View this post on Instagram
Lying between Phnom Chhnork and pepper plantations, the Secret Lake is known to locals as 'Tomnop Tek Krolar'. There, you'll find a stunning vista of forested mountains reflecting in the clear water. However, it holds a gruesome history. It is, in fact, a man-made lake, built by thousands of prisoners under the Khmer Rouge regime. Many of them died and were buried in a mass grave under the lake. So, the 'Secret' in its name is thought to refer to the location of the grave, not its hidden away location.
9. Roadtrip to Preah Monivong National Park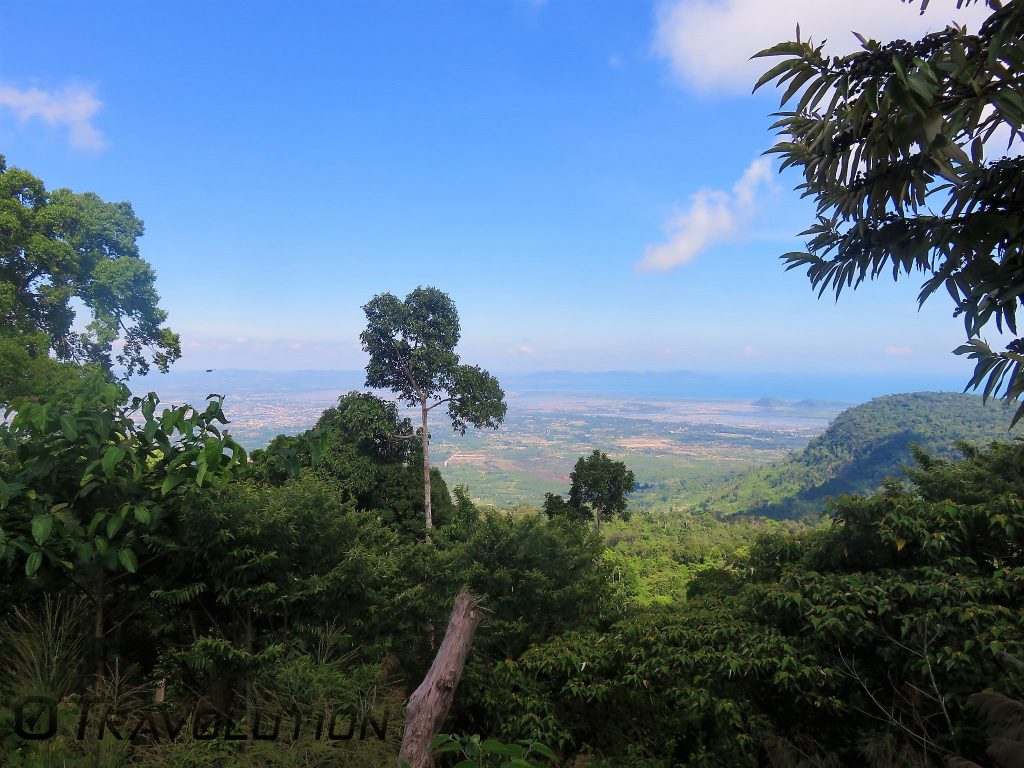 Also known as Bokor National Park, you'll find both local and foreign travelers taking a road trip up the Bokor Mountain when they're in Kampot. Drive past beautiful greenery and waterfalls to the top. Once there, check out the main attractions such as the old French catholic church, Wat Sampov, the Lok Yeay Mao statue, and more scenic waterfalls. Finally, simply taking in the sweeping view of the city underneath with the wind in your hair is a highlight of this day out.
10. Tour the French colonial buildings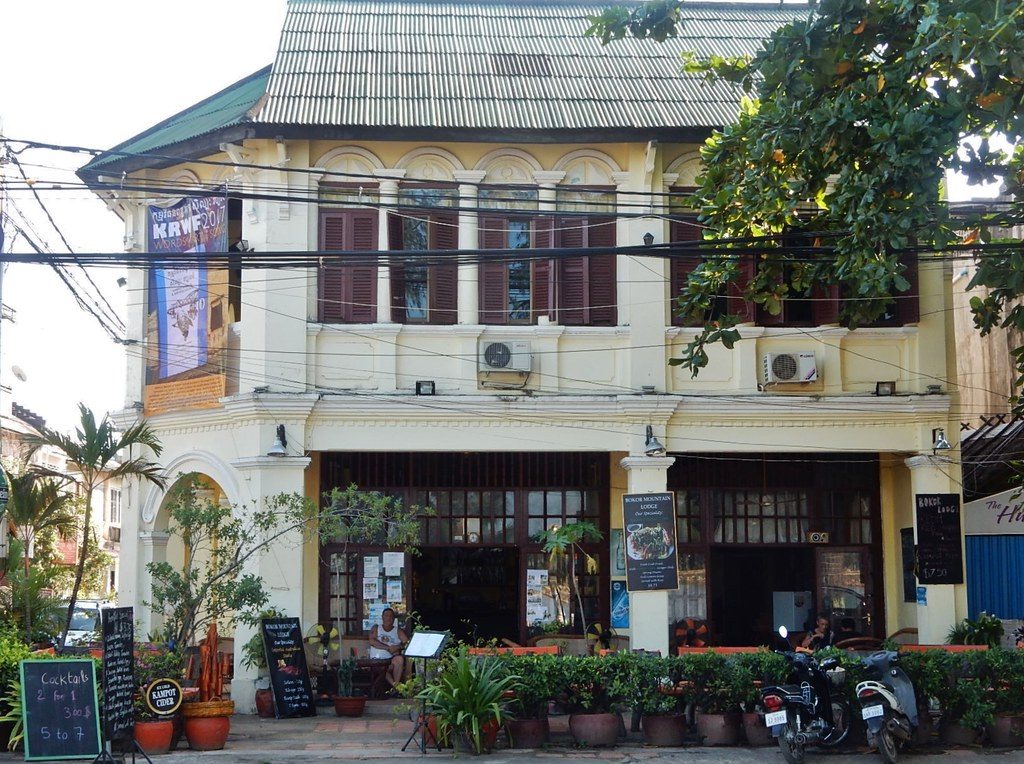 Rather stay in town? Then, go on a sightseeing stroll of the quaint French colonial buildings around the Old Market area, built when Cambodia was a French colony between 1863 and 1953. Nowadays, some of the buildings have been renovated into boutique shops and restaurants, while others are residential houses and government institutions. You'll also find ones that are dilapidated yet still beautiful. There are also treasures of stories within the buildings, so we recommend going on a walking tour with a local to fully appreciate them.
11. Kayak along the Green Loop
View this post on Instagram
Kampot has many veins of rivers, and one of the best ways to experience them is to kayak. One particular route worth cruising through is called the Green Loop or Green Cathedral, named for its luscious greenery on either side of a branch of the Tuek Chhou River. Rent a kayak from one of the guesthouses in the area and enjoy a laid-back day with nature.
12. Enjoy the sunset along the Kampot River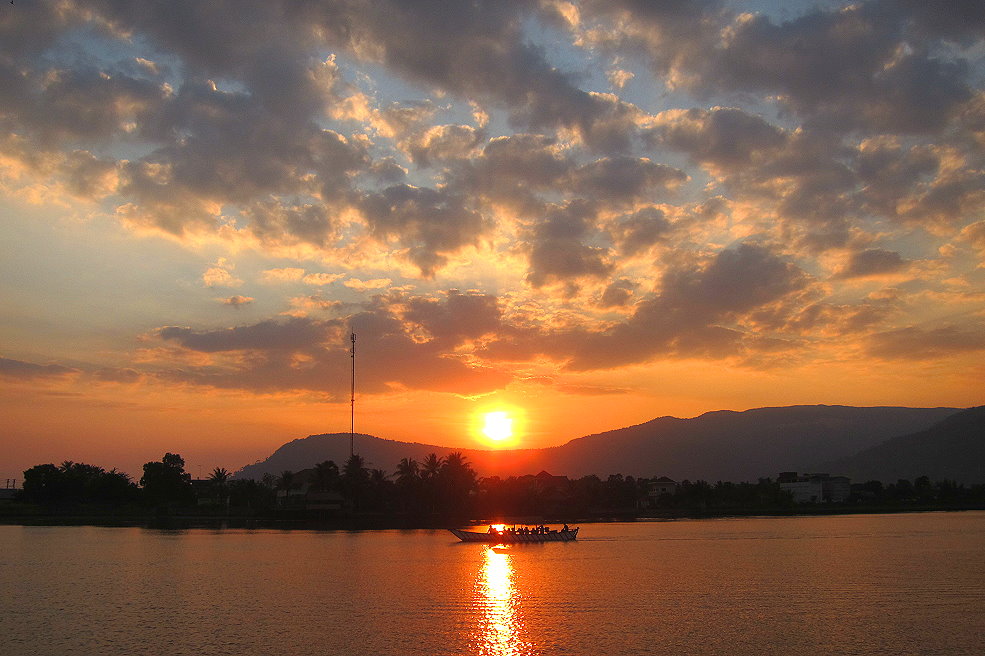 If you're wondering where's the best spot to catch the sunset in Kampot, then look no further than a relaxing evening along the Kampot River. Enjoy the golden hour with dinner, a bottle of beer, or simply chilling from your hotel along the riverside (there are many accommodation options to choose from).
13. Eat pepper ice cream at Atelier Kampot
Think pepper and ice cream don't go together? Think again! At the lovely boutique cafe Atelier, order this unique concoction to appreciate the creativity the land of pepper inspires. Atelier is also a great place to grab some delicious Cambodian and Western food for your lunch or dinner.
14. Support social enterprise Epic Arts Cafe
View this post on Instagram
Another cafe that you can't miss in Kampot is Epic Arts Cafe. Part of the social enterprise program of Epic Arts, an international charity registered in the United Kingdom aimed to support people of all abilities, the cafe not only serves high-quality food and drinks but also gives deaf people the opportunity to work there too. So, head on over for a hearty breakfast or lunch and enjoy the relaxed vibe.
15. Experience life at a fishing village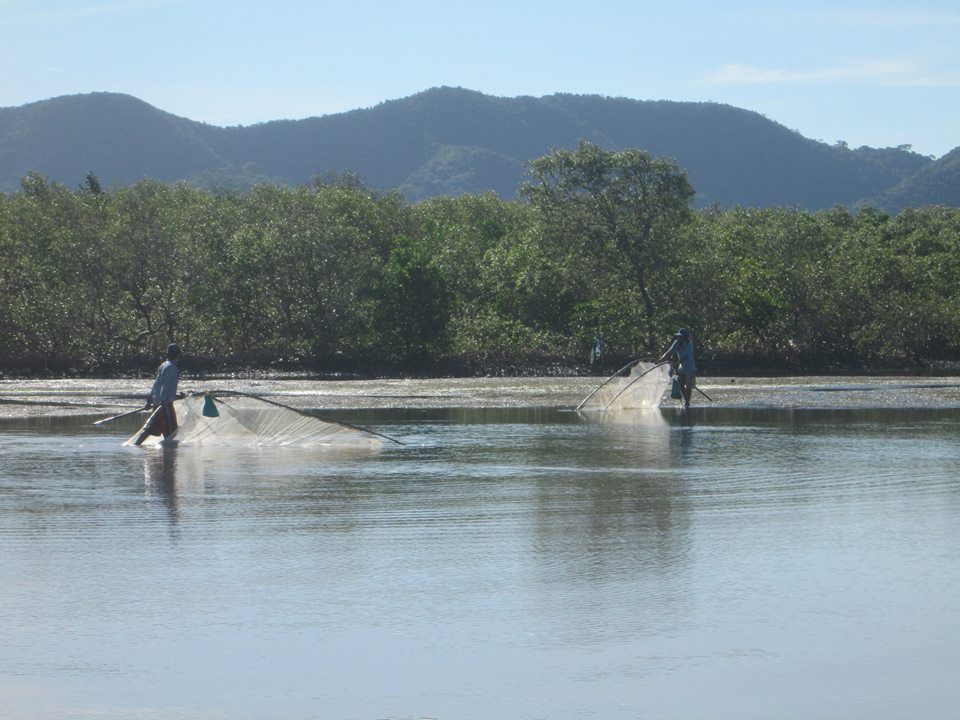 This is something unique that you'll rarely find other travelers doing, but visiting the local fishing village is an eye-opening and peaceful experience worth having. Take a relaxed boat ride to the fishing village at the edge of Kampot and learn about various traditional ways the locals use to fish. You can find the trip details here to enjoy the day connecting with the locals.
16. Take a day trip to Kep & Rabbit island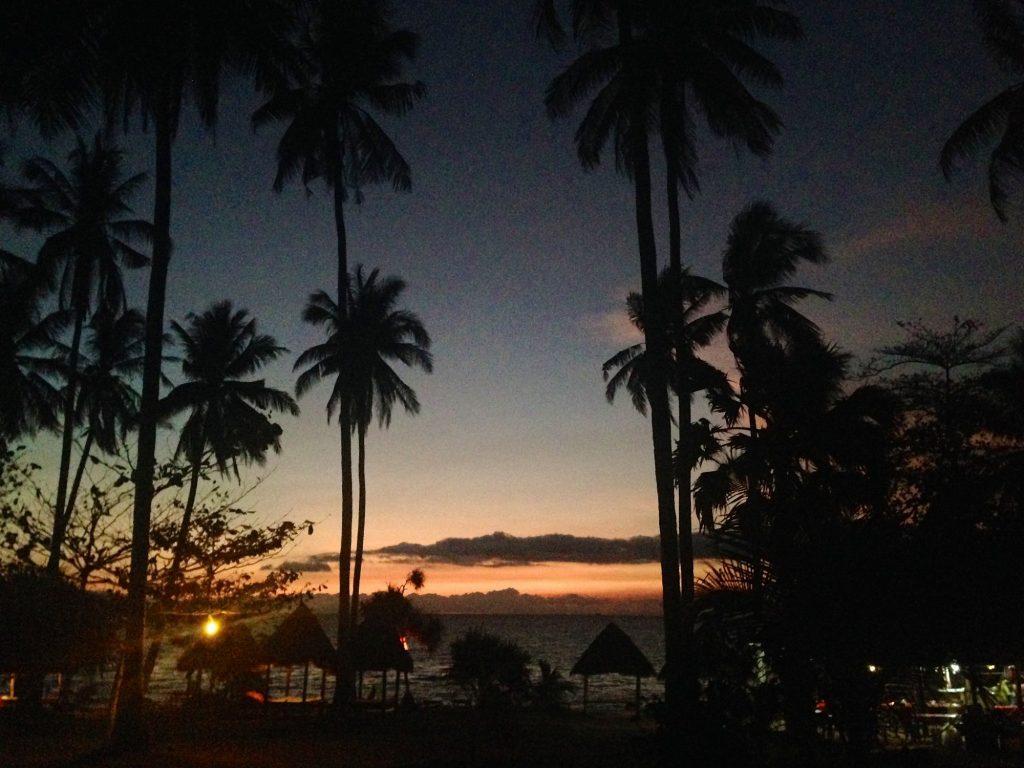 Nearby Kampot is another seaside town called Kep, a paradise for fresh cheap seafood. So, locals often go to both Kampot and Kep on their trip. You can also go a step further and head to Rabbit island, locally known as 'Koh Tonsay', off the coast of Kep to enjoy a relaxing day out at the beach. Here's an easy day trip there to fit in your Kampot itinerary, with boat rides and snorkeling included.
17. Hang out with the locals at Phnom Daung Beach
View this post on Instagram
How about a beach in Kampot, you ask? While the town is not known for spectacular beaches, Phnom Daung Beach is a simple and tranquil one to laze the day away. Situated in Beoung Trapeam Village, Treuy Koh Commune, about 7 km away from Kampot city, it's mostly only well-known among locals. Here, enjoy dipping your feet in the soft white sand or go for a swim.
18. Relax at hidden gem Anlong Khiev Waterfall
You won't know about this tranquil paradise unless you're a local. Hidden away in Prek Thnout Ecotourism Site (also known as Anlong Thom Natural Resort), about 30km away from Kampot city, the otherwise low waterfall flows into a gorgeous clear blue pond surrounded by huge boulders and trees. Cannonball into the water from one of the boulders, or simply swim leisurely to refresh yourself. You might find your only company is school children nearby.
19. Plant a Mangrove Tree
View this post on Instagram
Is planting a tree in your life goals? If not, add it now while you're in Kampot. At Trapeang Sangkae Community, an ecotourism site, you can plant a mangrove tree to support the larger effort of locals to create a healthy habitat for fish in the flooded mangrove forest. Besides that, you can also swim, kayak or take a boat tour through the forest too. So, enjoy a day out here if you're looking for something new to do in Kampot!
20. Find the well-kept secret Aumal Waterfall
If you've got time, be sure to hunt for this hidden waterfall too! Located in Snoul Seam Village, Mak Prang Commune, about 11km away from the Durian Roundabout in the city, it's where you'll find turquoise water pooling amid large reddish rocks. The scene is something from a storybook, a swim here meditative and refreshing. You can either take a 2-hour trek there or ride a motorbike through.
What are you excited to do in Kampot?
We hope this list of things to do in Kampot gives you some ideas on quality ways to spend your time there. If there's anything you'd like to know more about, simply drop us a line in the comments! Been to Kampot before and see we're missing an awesome place? Let us know too!
Comments
comments