Dreaming about a long vacation abroad? Wonder where exactly you could possibly travel to without spending all your saving money? Bangkok is the answer.
---
7 reasons why Bangkok is the best city to travel for your next vacation
1. An all-in-one culture
Bangkok is a city filled with many diversity of people, cultures, and places; from Muay Thai to Aikido, Thai pop music to EDM music, traditional Thai food to Argentinean food, Thai dramas to Korean series, and many more. You can always find the varieties and choices here in Bangkok.
Thai people also love to have everything all-in-one. This all-in-one culture has somewhat made and changed their lives to become more convenient. You don't have to go to a specific place to get a certain thing. Take McDonalds as one example. McDonalds in Thailand has many different meals you can order rather than just burgers: fried chicken, congee and Chinese deep-fried breadsticks, and rice dishes. The same goes with KFC and many other global franchises or local restaurants. Isn't this already make Bangkok so fun to be around? lol
2. Food is everywhere (and from almost everywhere)
They basically can be found just anywhere and any time of the day. From small alleys to 5-star hotels, you can always find something to fill your stomach. And, even though everything is close, 7-eleven will definitely be there and save your starving soul. A famous grocery store like Food Land is also open 24/7.
Street foods are the best choice for those who would like to be on budget. The price range is around 1-3 dollars depends on where/ what you are eating.
3. Awesome festivals throughout a year
Traditional festivals such as Songkran and Loy Krathong are fun. But, if you are an EDM raver you definitely need to be in Bangkok because there are EDM festivals almost every month: Road to Ultra, Arcadia Spectacular, 808, Maya, Waterzonic, S20, Output, and more, not to mention smaller events in clubs and in other provinces across Thailand. Tickets for EDM festivals are often around 80 dollars for general entrance. Much affordable, right?
Other events like Color Runs and cycling have recently been the trend for Bangkokians also. All the credits goes to our weather which we can enjoy these festivals (especially outdoor markets) all year long.
4. Lively places to hang out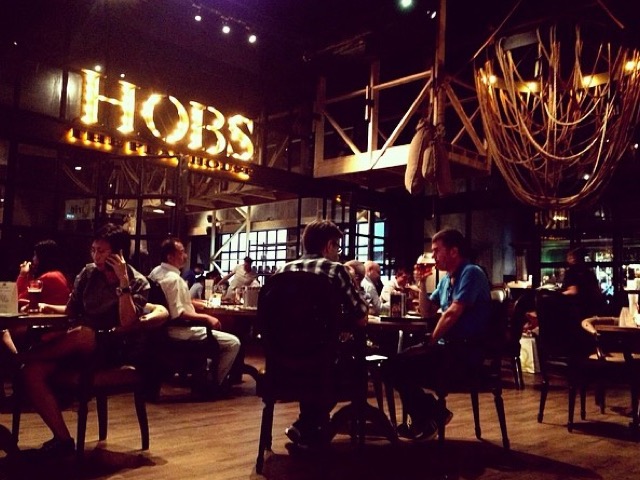 Though Bangkok is known for its wild nightlife, this sleepless city has tons of places for you to hang out with friends. You can go cafe-hopping in Ari, drinking with budget at a night market, dancing the night away in Thong Lo or Ekamai, chilling in a pub and restaurant in Liab Duan Ekamai – Ram Inthra road, etc. Forget Khao San road, Soi Pat Pong, and Soi Cowboy 😉
5. Beautiful tourism attractions
This might not be one of the best reasons why Bangkok is the best city to visit but there is a Thai saying 'It's like you never did go to that city. if you have been to there but never once been to its iconic places.' When you have an opportunity to be here in Bangkok, don't forget to check out ones of these places; Grand Palace, Wat Arun, Wat Phra Kaew, Goldem Mountain temple, Wat Ratchanatdaram, and Wat Yannawa. You will never get tired of all the beautiful these tourism attractions in Bangkok. They are exquisite and mesmerising which can't be missed, especially for those who admires arts and history.
6. Relax time with message and spa
Thai massage has always been everyone's favorite. Its remarkable arts relieves tensions and re-boost your energy in the next morning. But, there are many kinds of therapy and beauty services in Bangkok you may find them fabulous…and affordable too: fish spa, hot springs, sand therapy, salt cave, etc. Some are brought from abroad, but as we already know Bangkok is the best city for its diversity and the all-in-one culture. These services can be found in Bangkok's CBDs.
7. Choices of transportations
When traveling in Bangkok, there are many transportations you can choose from which are very affordable and convenient: skytrains, subways, buses, vans, motorcycles, Tuk Tuks, long-tailed boats, etc. Many tourists will not miss a chance to ride on a three-wheeler, when they are here. Check out this link to learn more about our recommended transportations to get around Bangkok and to other provinces across Thailand here.
---
The reason why Bangkok is the best city to visit on your next vacation is that you can always find what you need in this city and everything is affordable, especially foods and transportations. (if you choose wisely lol) Comment and let us know you thought about coming to Bangkok and spend your next vacation here.
Comments
comments