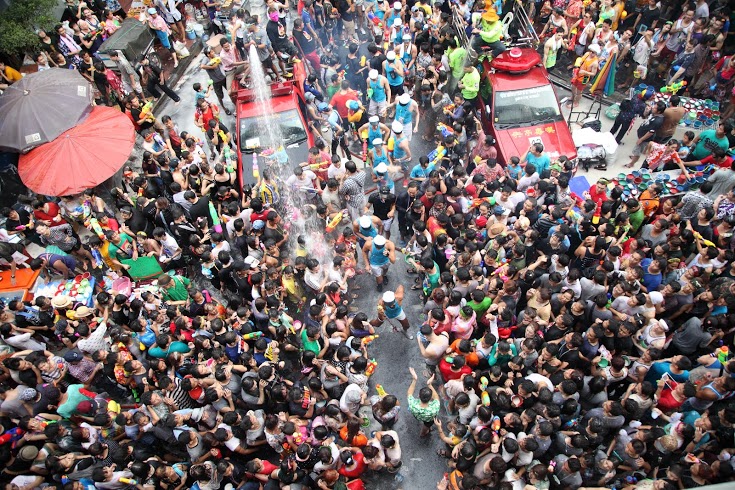 A bottom of dollar if you don't know Songkran aka 'Water Festival' as a traveler who made a trip to Thailand.  It's a festival where Locals, expatriates or travelers prepare for an ultimate fight with Thai hot and humid weather by Splashingwater. If I may, as a Local Expert to offer you some more tricks and tips about this fruitful festival.
Songkarn is an important Thai culture heritage.  Songkarn is a Sansakrit word mean move or passage, In Thai it related to the passage of the sun.  It's consider a New Year for Thais and we often celebrated it on 13 – 15 April of each year.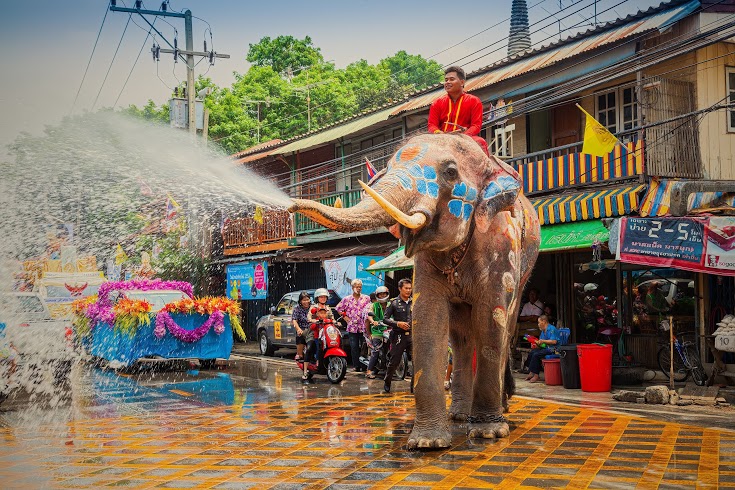 What to expect?
Heard of the expression 'Something for a rainy day' ?  At Water Festive, 'Rain' will wash away all your sadness, left only sassiness in your heart and soul.
Rain of Water, so much that the say 'Rain like cats and dogs' cannot express.  Rain Code: Please careful with your electronic devices, put them in a secure plastic bag.
Rain of People, "It's Raining Men" this lyric of a song: whether girls. will come true. The festival will be pack with people.  Rain Code: Beware of your belongings, thief may be in the crowd.
Rain of Joy: 'Tear of joy' will come true again for you, prepare you water guns and have a blast Guys!  Rain code: Wash thoroughly and rest nicely after the festival you don't want to catch a cold.
April is the hottest month in Thailand, naturally, water fight help reduce the heat and bright joy to the people.  However, Water in original Songkarn Festival has far more important and intimate meaning that just for having fun.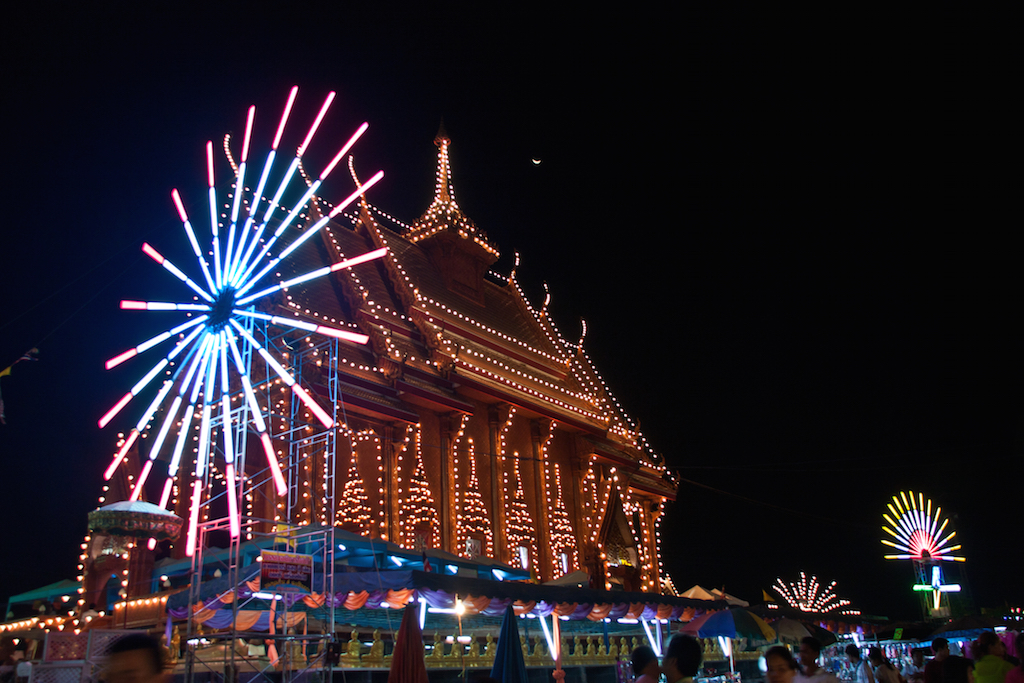 What is an authentic "Thai" Songkran? 
13 April is a New Year's eve.  We call it 'Maha SongKarn' We took a day off our daily duty to stop and reflect on the year that has gone by.
14 April is a middle day between New Year's Eve and New Year's Day or 'Wan Nal' in Thai.  Pretty much like your sprin clean, We clear our houses, we also prepare our clothing and foods for Temple fair on the next day.
15 April is a New Year's Day.  We went to temple to offer monks our home cooked foods,worshiped Buddha images and pay respect to elders and asked them for blessing.  Thais local ritual included water-incense, we pour the water on elder hands or on Buddha images and gave them garlands.
Where to go?
Almost every places celebrated Songkarn but the big events will be around
Bangkok: Khao San Road, Asiatique The Riverfront, RCA etc.
Chiang Mai: CBD (City Center)
Khon Kaen: Khao Niao Rd.
Haiyai: Midnight Sonkarn at City Municipal
We live our life through days and nights, some are ordinary some aren't.  Most of us looking forward to a special occasions: New Year, National Day or an anniversary.  Yes, we can wait for a day to make it special for us or we can simply make each day special. The decision is up to your consideration.
Stay tune to with TakeMeTour blog for more Cool Trips and Tips  http://goo.gl/KOd2r1
Authentic Local Trips at your fingertips http://goo.gl/XHe5DE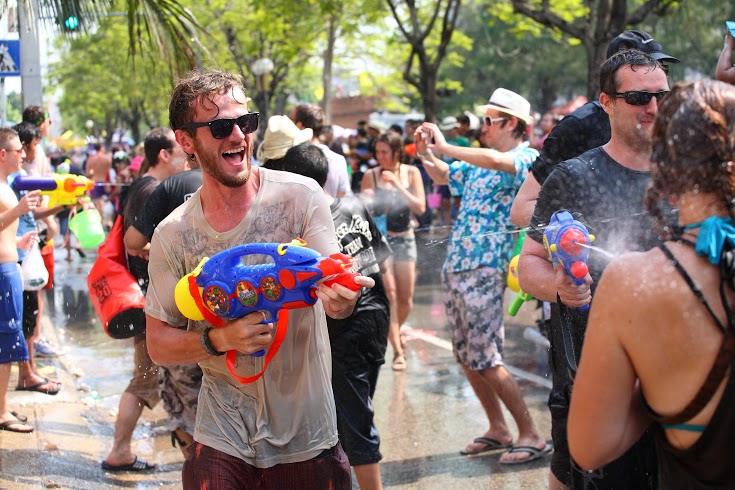 Comments
comments